Hi guys! How are ya? Happy Indian Food Wednesday 😀 Sorry I'm a little late posting today- I think the blog was angry that I left the Bahamas and crashed on me 😉 All is bueno now, though.
We're finally back in Valdizzy.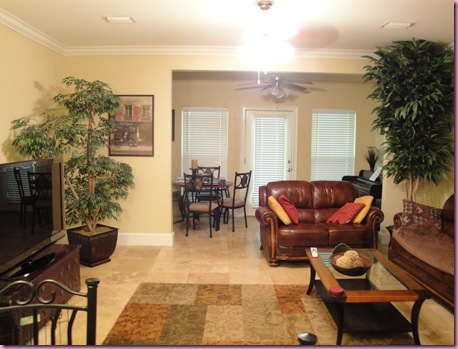 It feels soooooo glorious to be home after the treacherous 24 hours of travel.
This morning, on the drive back from Atlanta, I had Trader Joe's sushi for bfast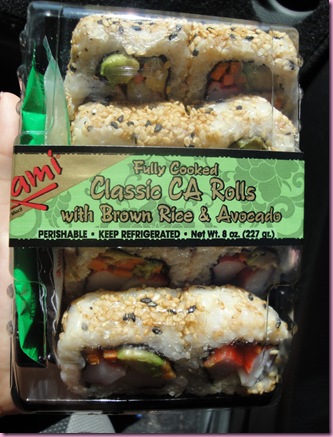 Mint water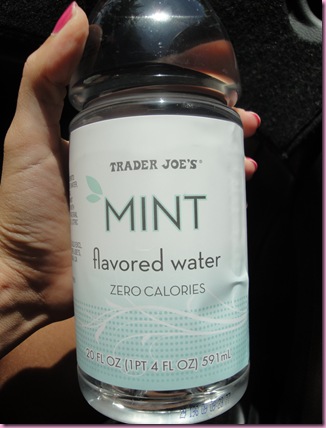 and about a thousand wasabi peas.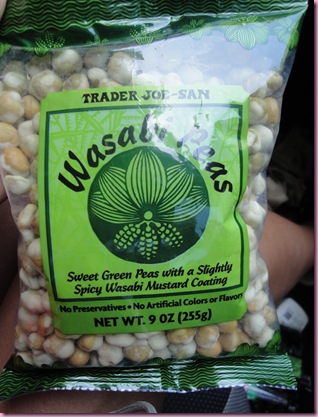 Breakfast of champions, right there. 😀
We passed my favorite peach on a stick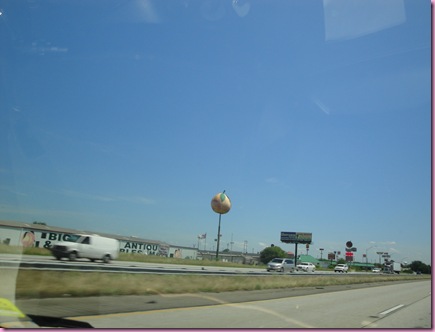 and were home about 4 hours later.
While I'm dreading the boatload of laundry that's waiting for me, I was so stoked for the packages that were waiting.
Sabrina was so sweet to send me a care package since I sent her some macaroons a couple of weeks ago.
Chocolate + Almond butter (does she know me, or what?)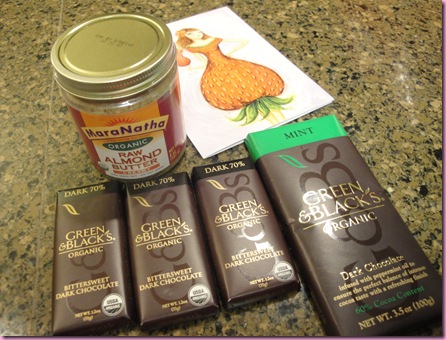 And the cutest card!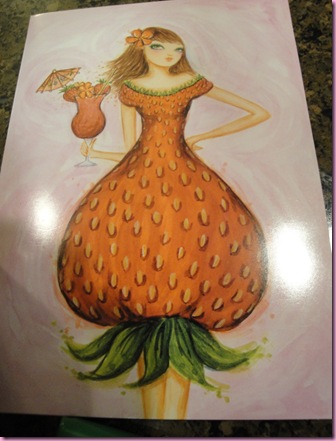 A pair of shorts and a shirt that Thriv sent me to try out: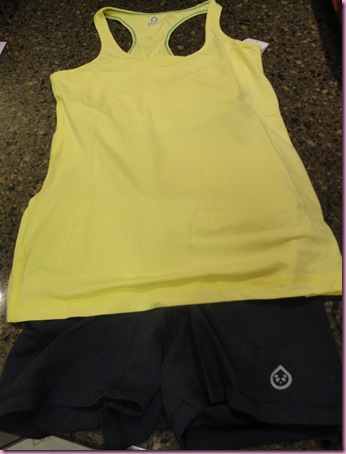 (LOVE the fabric- so soft, light and stretchy)
and goodies that I ordered from Amazon:
Goji berries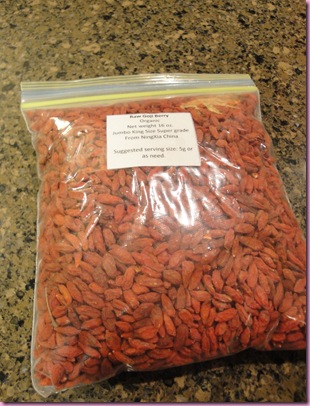 and my beloved protein.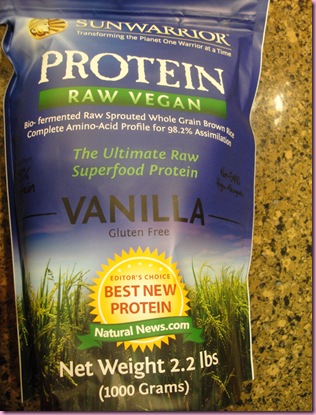 I'm off to grab a snack and then start to tackle laundry mountain. Insanity is going to happen later tonight 🙂
Have a great night <3
Gina
Thanks again (so much!) to Brittany, Sabrina, Sara and Julie for guest-posting while I was on vacay!
Something to talk about: Who's your fitness role model? A friend, celebrity, neighbor, yourself?? Someone you look up to while you're training and doing your fitness thang. For me, mine would have to be runner Kara Goucher. As ya'll know, I'm not running much these days, but I love the fact that Kara has openly discussed that her mind was the biggest thing holding her back when she first started running, which has often been the case for me. Sometimes our mind can be our greatest obstacle (negative thoughts, stress, "I can't do this") and it's so important to switch those thoughts around and be our own cheerleader. Cute story- it was recently released that she's expecting 🙂