Hi friends! How are you? I am blown away by all of the amazing comments and emails on the Winter Shape Up! Keep rocking it out 🙂
(Holler to my friend Mara who made the widget for the WSU on the left-hand side of the blog– you can click it to get to this week's meals and workout plan)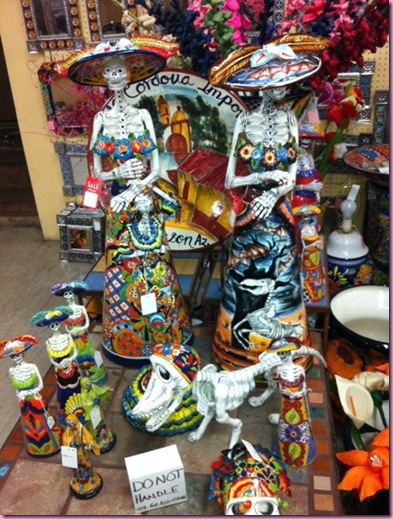 Some Mexican skeletons to start the day 😀
So last night, I wanted a little snack before dance but didn't know what to make. Something small (dancing on a full belly is a little rough) with a decent amount of protein, something dessert-y, not too high in fats.. and then it dawned on me:
BALLZ!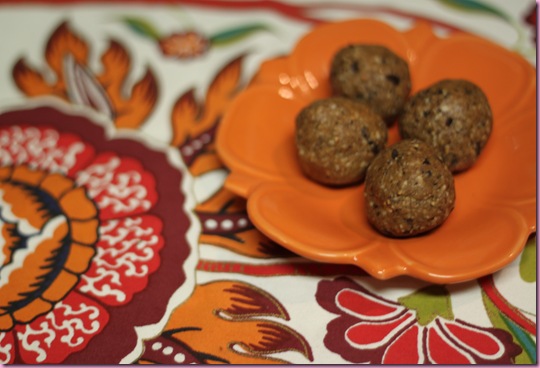 I remembered seeing a recipe for protein balls on the BodyRock website—here's my version:
Chocolate Chip Protein Ballz

Adapted from Shweddy Balls

-2 T vanilla or chocolate protein powder of choice

-2 T of almond butter (drippy almond butter works best)

-2 T shredded unsweetened coconut

-1 T pure maple syrup (honey or brown rice syrup would work too)

-pinch of sea salt, Stevia and cinnamon

1. In a small food processor, add the protein, almond butter, coconut and pulse until the ingredients are well incorporated

2. Add the cinnamon, sea salt, Stevia and sweetener (maple syrup or whatever you decide to use) and pulse again- the mixture will start to clump together. It wants to be made into balls!

Not quite, though.

3. Add in 1 square of extra dark chocolate (break it apart with your hands), or whatever mix-ins you'd like to use. Dried berries would be delicious, too. Pulse together one more time to finely chop the chocolate, and assess the situation to see if you'll need more liquid sweetener for the balls to stick together.

4. Roll mixture into 4 balls with your hands.

Save in a ziploc baggie and munch for the perfect pre or post workout snack.

Check out the stats on these babies!!!

Amazing and SO DELICIOUS. They taste like cookie dough balls, I kid you not. Make these ASAP, mmm k?
For breakfast this morning, since I still had ballz and cookie dough on the brain, I had an old fave: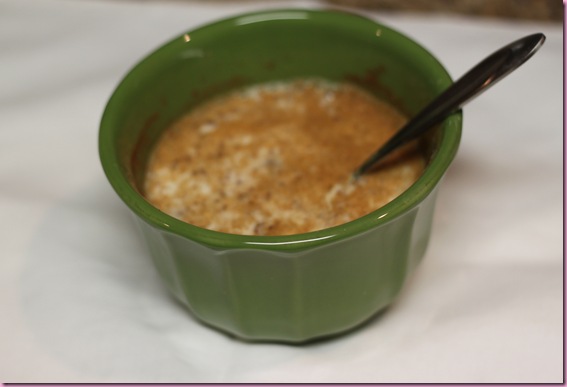 + my daily green juice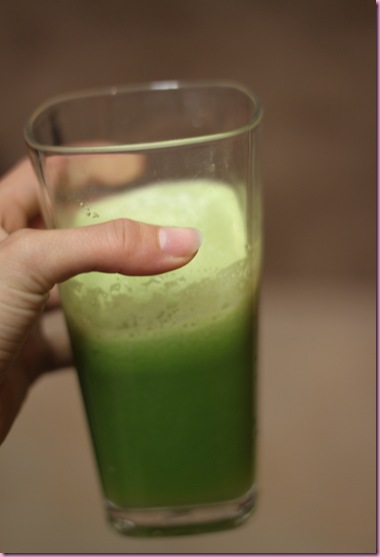 (Current fave combo: 1 cucumber, 1 green apple, 1 stalk of romaine, 1/2 lemon, lil Stevia)
I'm off to do the workout thang 🙂 Have a great day and I'll see you laterrrrrrrr.
xoxo
Gina
What's your pre and post workout fuel of choice?