Hiiiii 😀 How are you? Thanks so much for your awesome comments on the Winter Shape Up! (<— later tonight, I'll have a widget on the blog so it will be easier to find for ya'll) Some of you have already let me know that you tried the workout- so awesome! Be sure to leave a comment on the WSU post each time you complete the workout this week 😉 (That would be a huge exaggerated wink and a hint that maybe I'm keeping track for something fun)
After an am green juice and amazing BodyPump class (the new release is siiiiiick. I'm sore already!), I had some breakfast.
Brown rice toast + Amy's refried beans, some egg, nutritional yeast and salsa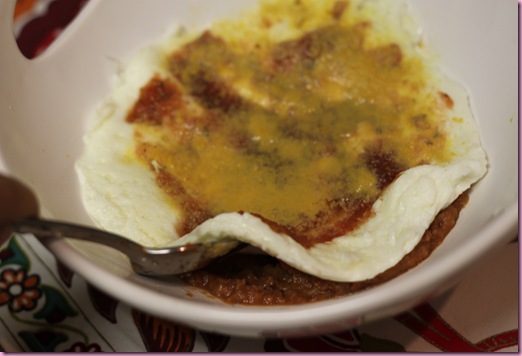 It was good, but a good indication that it was time to grocery shop it up.
I picked up the madre and took her on her first trip to the commissary: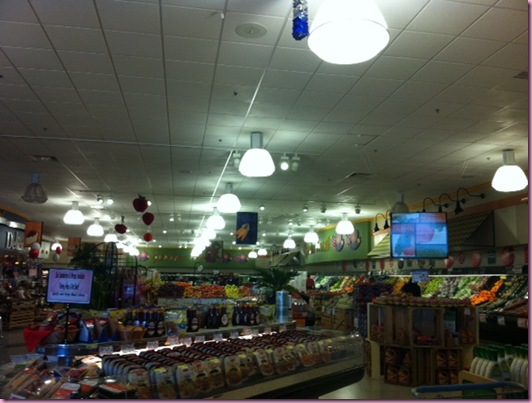 In Valdosta, I called it the commisSCARY because they had hardly anything and the produce was either nonexistent or rotting. Here, the commissary is positively beautiful and they have amazing prices on all of my favorite stuff. The only thing they're really lacking in is organic produce, but as far as frozen, gluten-free and canned organic goodies, they rock the house.
As I've confessed to you guys before, we spend a boatload of money on food. We have a budget for everything else, but I've always figured that's it's worth it to spend a little more to put the best fuel possible into our proverbial tank. That being said, it is totally possible to find certified organic, whole foods without breaking the bank.
Today, I only spent 87ish dollars for food for the week + pantry items that will last longer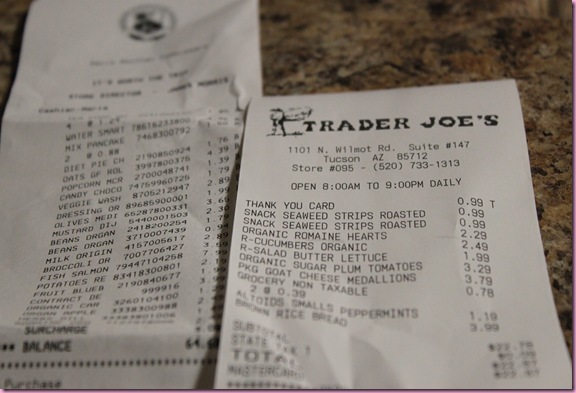 Here are the commissary goods: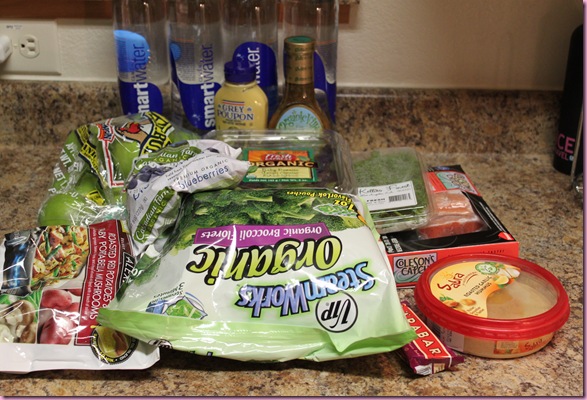 -Alexia frozen potatoes and portobello mushrooms
-frozen oganic broccoli
-bag of organic green apples
-Smart water (I like it, please don't be mad)
-Dijon mustard and OrganicVille sundried tomato dressing
-Dill
-Wild frozen salmon fillets
-Frozen organic berries
-Larabars
-Hummus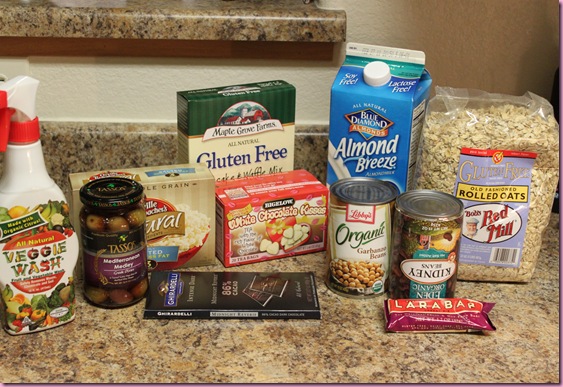 -Veggie wash
-Olives
-Chocolate
-Popcorn
-Gluten-free pancake mix
-Almond milk
-Organic canned beans
-Gluten free oats
+ the missing produce I picked up at Trader Joe's (organic cucumbers, 2 types of salad, lemons)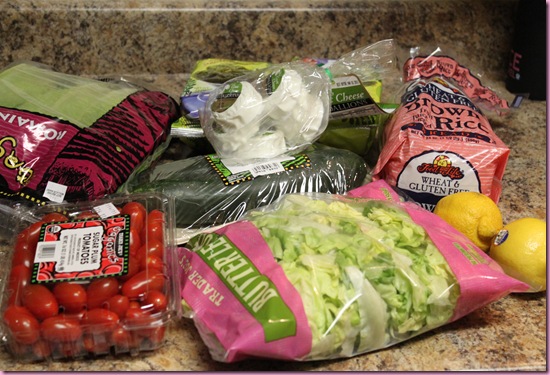 -goat cheese medallions, seaweed snacks, and brown rice bread
Of course, there were still some impulse buys: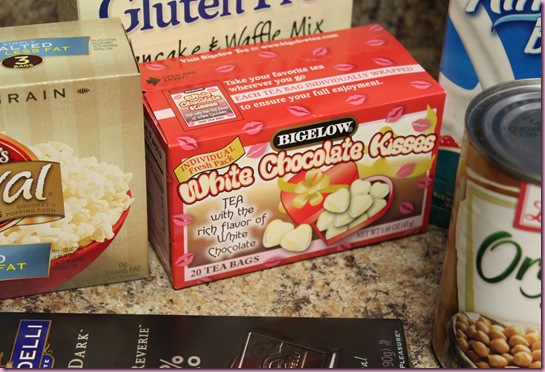 (White Chocolate Kisses TEA?! How could I resist?)
but I think I did pretty well! 😀
Using the goods, I made myself a little taster plate for lunch: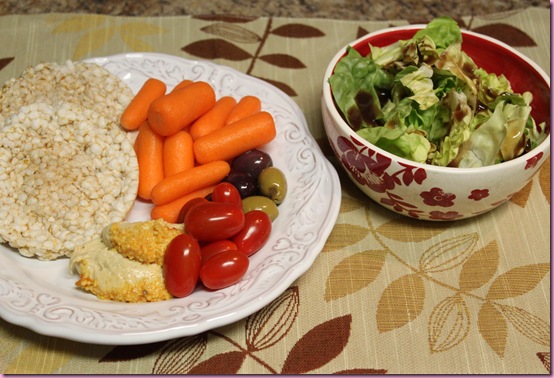 Amazing 😀
With all of the organic hubbub, please don't feel like you have to buy organic if it's not widely available or if your budget won't always allow it. Its much better to eat ANY vegetable or fruit than to ditch it for something processed, organic or not- ya know?
Here are some organic items with a less noticeable price jump:

-Carrots (they're basically the same price!)

-Romaine lettuce

-Frozen berries (often less expensive than than conventional fresh berries, with more nutrients)

-Frozen veggies (Cascadian Farms has some great options)

-Sweet potatoes

-Canned beans (look for the store brand organic- Publix and Winn Dixie both have options)
Items that are worth the extra price:

-All meats

-Eggs

-Dairy
Not worth it:

-Bananas

-Avocadoes
I hope this helps a little! Also, make sure to check for a USDA certified organic label if you're rolling with the organic thang- it's not a regulated term, so some marketers will get tricky.
What items are worth the organic price tag to you? Any fun foodie impulse buys lately?
I'm off to dance!
See ya in the morning <3
xoxo
Gina