Barre Bootcamp- join the fun!
Hey hey! How are you? Hope you had a wonderful weekend. Before I hop into the usual weekend recap, I wanted to announce that Fall Barre Bootcamp registration is officially open! Spots will go quickly, so if you'd like to join in the fun, grab yours here.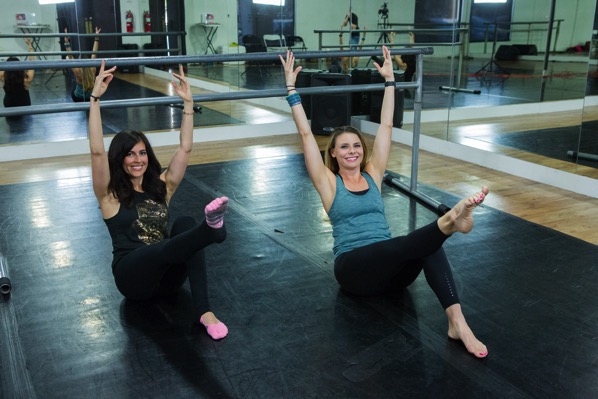 Here's a little bit more about barre bootcamp:
What is it?
A 4-week full workout calendar (plus options if you have less than 30 minutes to work out)
5 videos to watch and follow from anywhere (Barre Strength, Total Body Barre, Lower Body Burn, Barre Blast + BONUS Pilates Abs, led by my incredible Pilates instructor friend, Katie Surridge)
Daily motivation and inspiration through daily emails and a private Facebook group
Modifications for beginners and low-impact
Live Facebook parties and check-ins (with 2 bonus LIVE workouts)
An amazing community of others who are committed to this effective and FUN workout!
These are some of the awesome comments from our last challenge's Facebook group: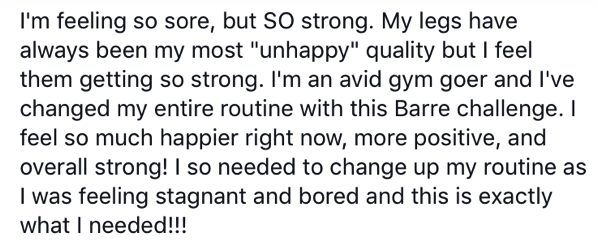 Each video is available separately for $12:
(Videos are yours to keep after purchasing. You can download the videos, or stream them directly from Gumroad after logging in with your account)
Or for $34, you can join in the full challenge (and receive the 4 videos + a free BONUS Pilates Abs, along with all of the benefits above). Click here! The price will jump to $39 on Friday if we still have spots available.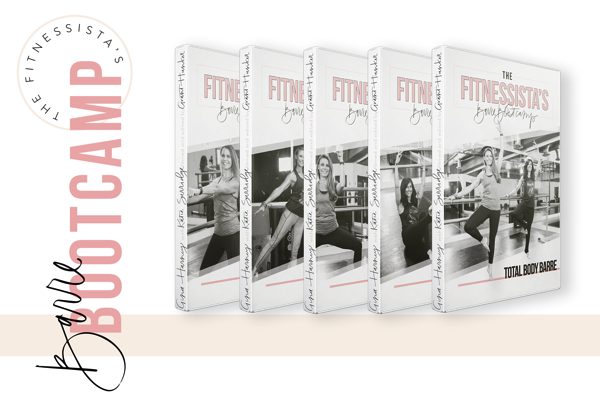 If you have any questions, please send me an email or comment below. I'm so excited for this one, and it will be the last challenge of this year. Let's start off the fall and holiday season feeling strong and energized. 😉 Can't wait!
Weekend recap:
This weekend started off with a literal bang, when I walked outside with the girls and realized we had a flat tire. I had promised them a trip to Wild Adventures, and felt awful when I told them we couldn't drive anywhere. Thanks to roadside assistance, my tire was quickly changed within a couple of hours, and we went to get ice cream with the donut tire on. It wasn't Wild Adventures, but they were pretty stoked about it.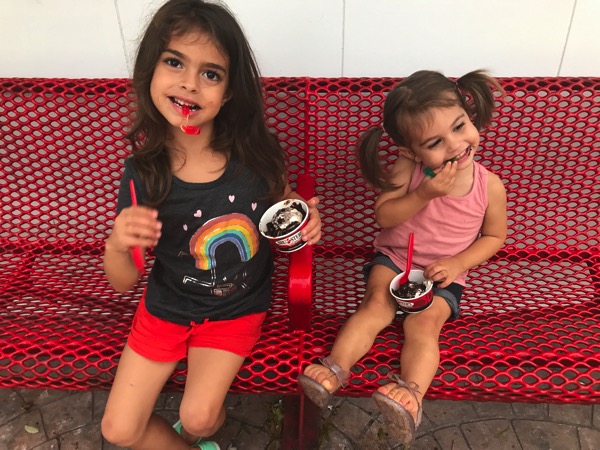 Saturday, we relaxed here at home, and the Pilot and I had plans to head to a formal event for his work. I love the rare opportunity to get a little fancypants, and had ordered a red dress from Rent the Runway. When it didn't arrive Friday night -I had ordered it for Friday-Monday- I called customer service to see if they'd mind checking into it for me. Turns out that the hurricane delayed the shipping, and there was no way it would make it on time. (It would have been awesome customer service to send an email with a heads up so those who were affected could find back-up options, but nope.) I didn't have anything else on hand since I usually rent dresses for things like this. On the rare occasion that I buy a formal dress, I'll end up giving it to a friend who needs a dress or will consign it.
I did a quick run to the shops here in town -shopping is… limited… in Valdosta- and could only find short, sparkly homecoming dresses. So, I texted our friends to let them know what happened, and said we might go out for cheese board and wine instead. Before I knew it, they were rallying to help me find something. I got a text from my friend Sam that said, "Come outside" and she drove up to drop off a gorgeous black option (it ended up being a little too small), and a friend of a friend (whom I'd never met before!) dropped off this grey dress that fit perfectly. I feel like I've mentioned it so many times on the blog, but the girls here are so awesome and wonderful.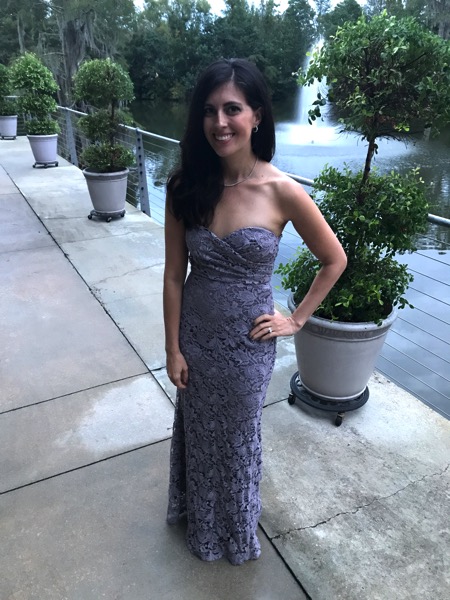 Steel's Jewelry had mentioned that we could borrow jewelry to wear to the event. So, Liv went with me (I had wet hair and a hoodie on since the event started in 2 hours and I'd just gotten a dress from the friend-of-a-friend dress fairy) to pick out some last-minute bling. I was shocked when the girl at the counter was like, "Pick out whatever you'd like in the store." WHAAAAT. So I got to wear a ridiculous diamond necklace and diamond earrings for the night. It felt very How to Lose a Guy in 10 Days haha.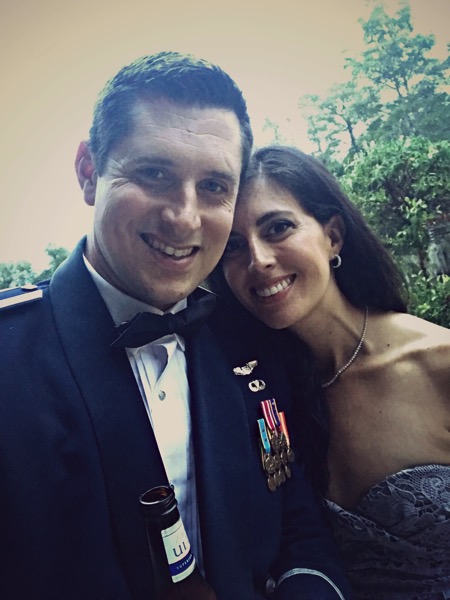 I was so glad we ended up getting to go, because it was so much fun. We had a blast with our friends, and the DJ was amazing. I hate to call it old-school, because it makes me feel old, but he played the best old-school hip hop and rap, and the dance floor was packed.
Loved hanging out with these gorgeous girls. 🙂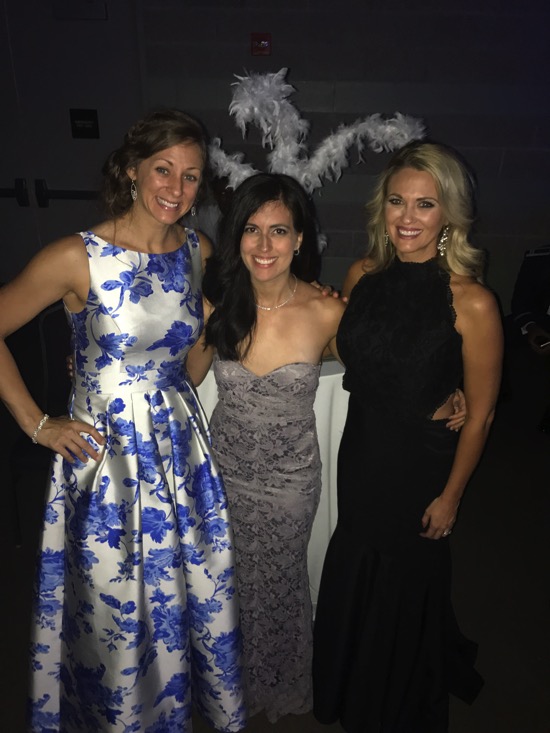 It was an amazing night.
Sunday was a treat -the girls slept in until 9, so we got to sleep in!- and the usually weekly rituals of laundry, chores and grocery shopping.
We made a little stop at Wild Adventures,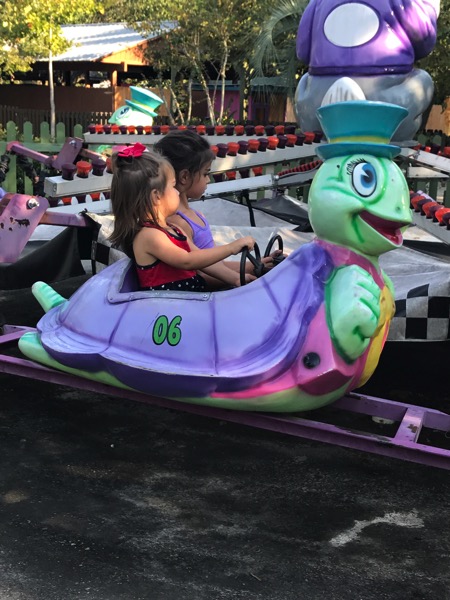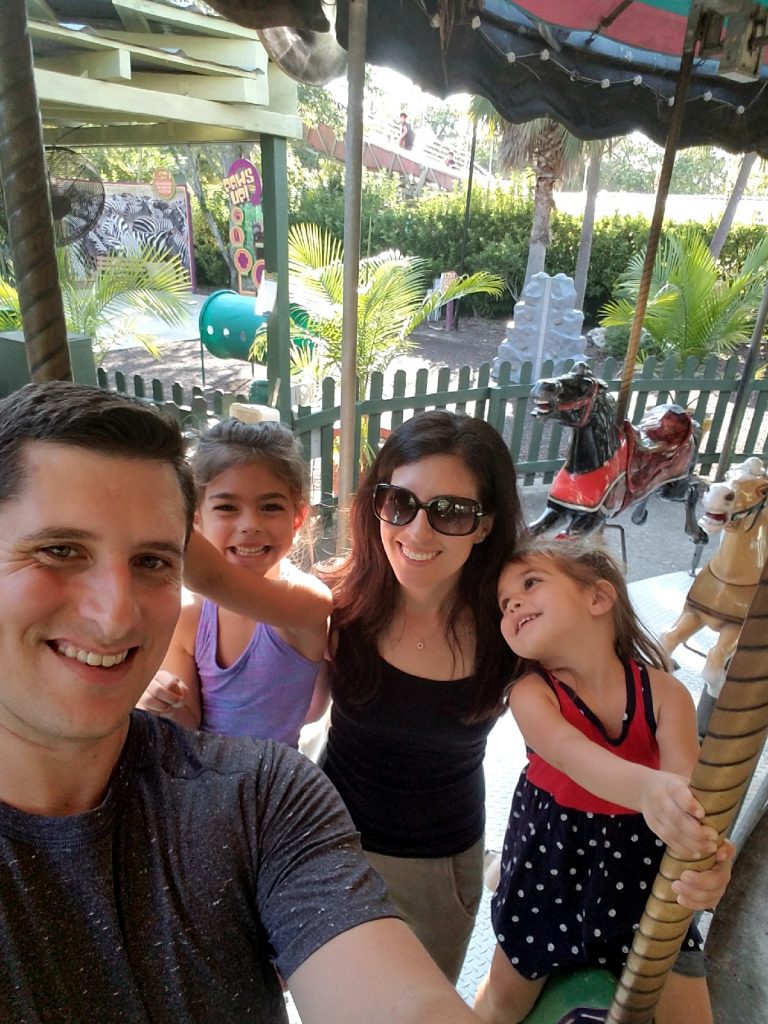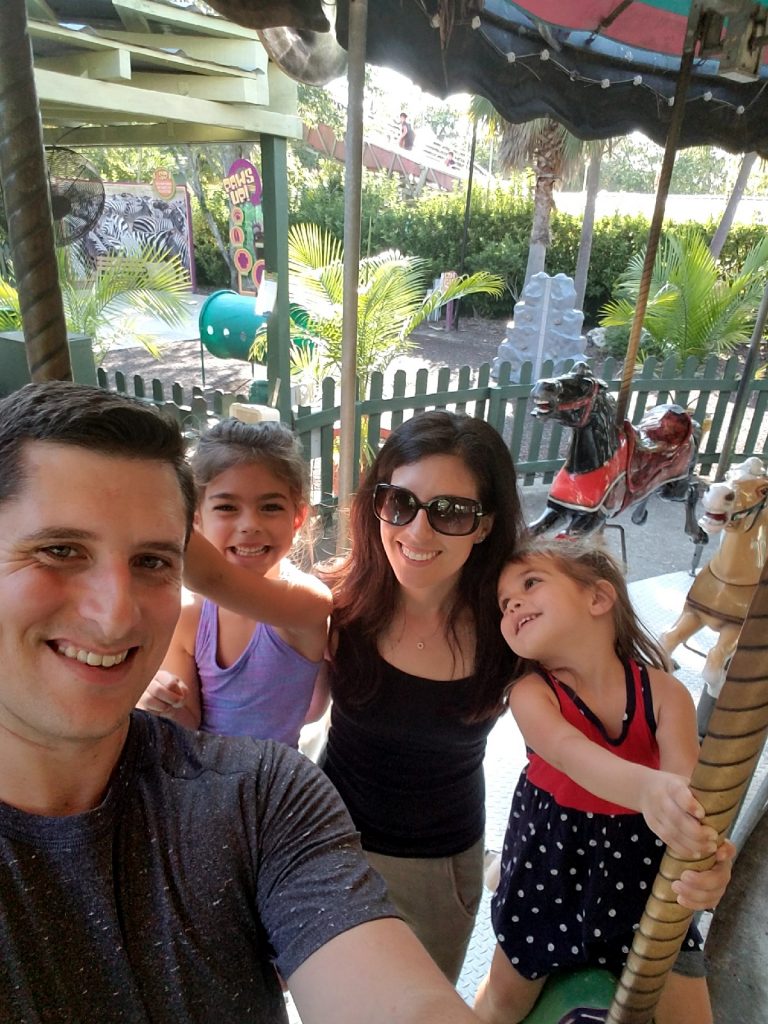 I went into the garage for a 30-minue Peloton class,
and we had Salty Snapper takeout for dinner.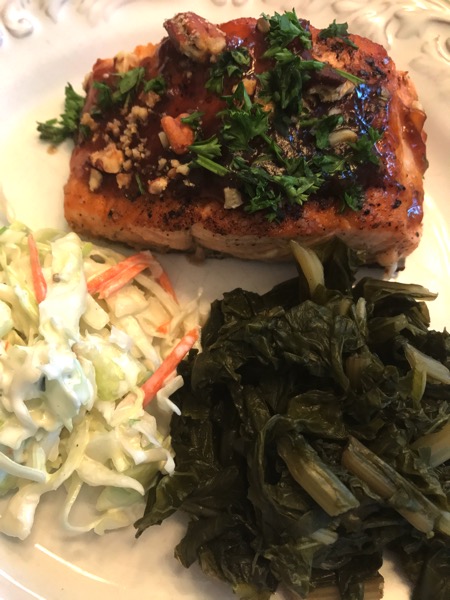 I hope you had a wonderful weekend, too!
What was the highlight of the weekend?
Last time you got a little fancypants?
Are you joining in barre bootcamp?!
Have a happy Monday and I'll see ya in the morning with a new recipe. Thanks so much for stopping by the blog today. 🙂
xoxo
Gina