Hi friends! First of all, thank you so much for your comments on this morning's post. I've been at work, but have loved reading them in between classes. As always, thank you for being amazing and for your support and feedback.
We have quite a few fun events in the next couple days. Tonight is our dance recital at work, Meg's bachelorette get-together, tomorrow is rehearsal + rehearsal lunch and Saturday is the big wedding! I have post ready for the morning (and if I have time to edit another video will be in there), and will be back with some pics from part 1 of the wedding adventures. I'm really excited for my family during such a beautiful time, and am thankful we're here and get to be a part of it.
Since I recently started teaching barre classes at work, I've received quite a few requests for more barre-inspired workouts. I want to start out by saying that while I'm fairly new at teaching barre, it's a class I love to teach (and one of my all-time favorite workouts!)and I'm pretty stoked to share the effective and killer workout with others.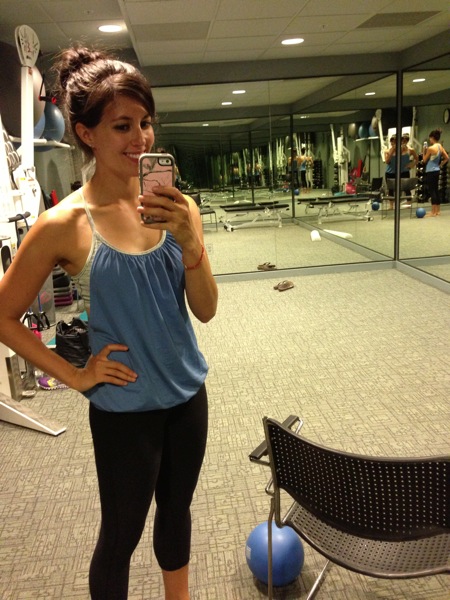 The other night, I filmed a short video to share, including a thigh-burning series and a grand finale ab burner. The entire workout is 8 minutes, but feel free to repeat it up to 3 times during the day, or use it as a supplement to your strength or cardio workout.
Just a heads up: barre classes are a fantastic way to change up your routine, as they're low impact and emphasize muscular endurance through lots of reps and isometric holds which will quickly fatigue your muscles. However, due to the nature of the exercises (lots of flexion and extension of the knee joint as well as hip movements), I don't recommend them if you're recovering from injury or have hip/knee/joint considerations. Always check with a doc before making any fitness changes. If you're pregnant and want to do this workout with me (with doc or midwife approval, of course), just skip the ad burner part at the end.
So here ya go! Hope you enjoy it.. and that you think of me later 😉
Here's a text version, too: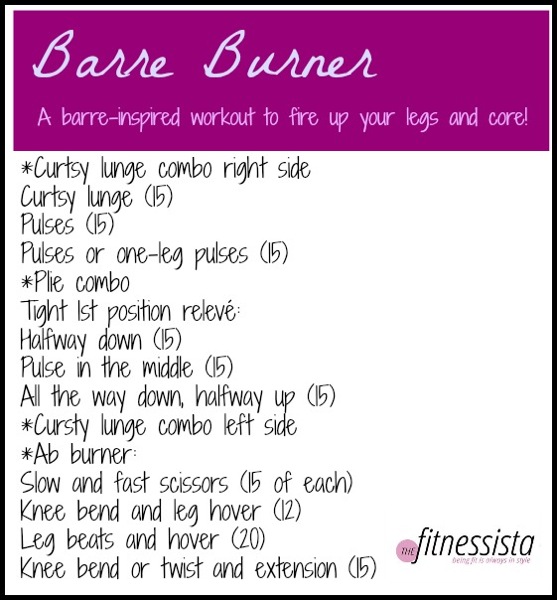 xoxo
Gina
More:
My favorite at-home workout options