Hey hey hey 😀 How's your Friday going? Anyone going on vacay for the holiday weekend?
We're staying here since I have to work tomorrow, but may be escaping to a local resort on Sunday night. I have a Living Social deal burning a hole in my "deals" 🙂
After a doc's appt this morning, we found ourselves at B Line Cafe on 4th Ave.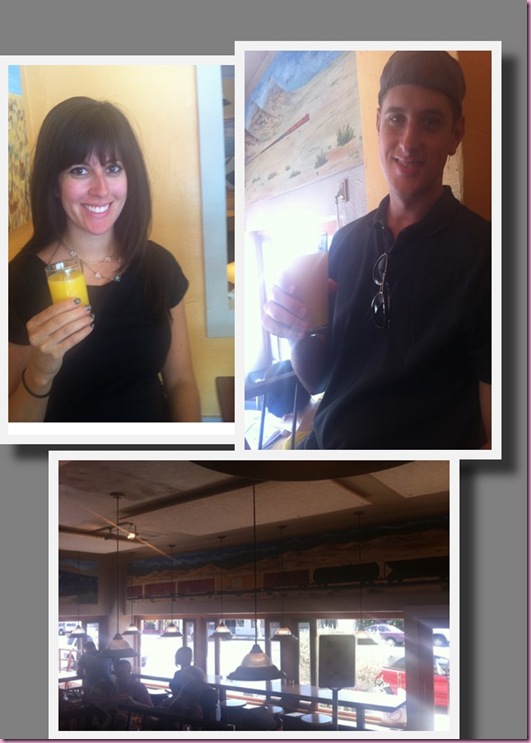 It was the Pilot's first time at B Line, so I had to show him the glory.
Aaaaaand the ridiculous revolving dessert case: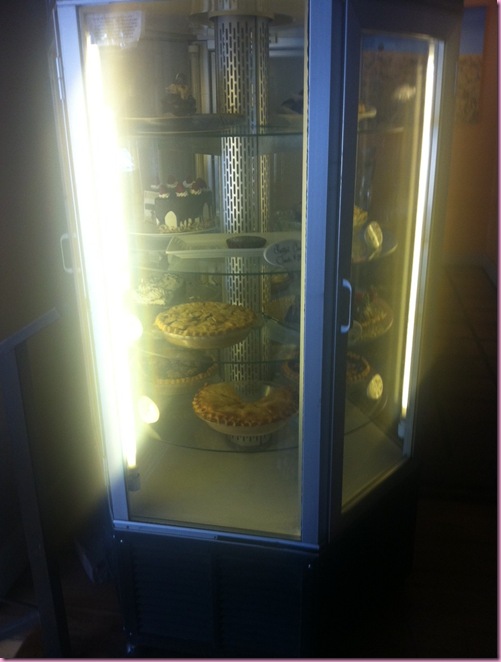 I love this dessert case for 2 reasons
1) the salted caramel tart that's been calling my name and
2) a good friend of mine has a Facebook photo, hugging said dessert case with the caption "dessert is like a hug from Jesus"
The exciting thing was that we arrived 4 minutes before breakfast ended.. I love breakfast so much 🙂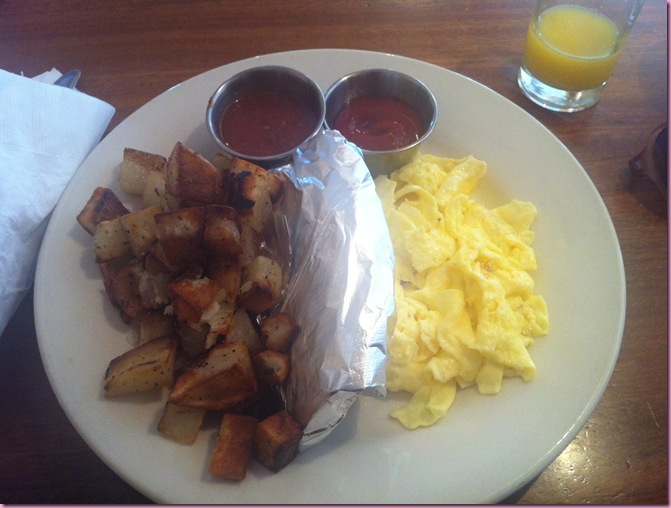 I enjoyed some potatoes, eggs, corn tortillas and salsa.
Half the potatoes were shared with the Pilot (who devoured a stack of crepe cakes) + about a third of the eggs. It was perfect 🙂
We chilled and ran errands before I had to head to work, which was a nice short day. I assisted Fit Strip (rawr), taught a stretch class and worked in the weight room for an hour. NBD.
Eats: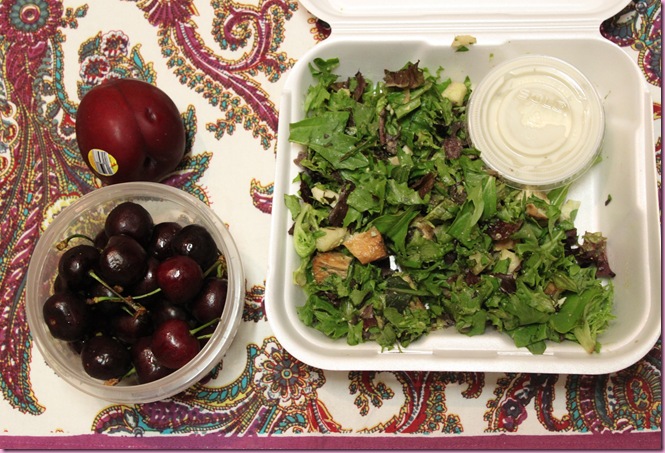 -organic cherries (LOVE when they're in season!)
-organic plum
-the other half of last night's Choice salad – I always ask them to split it so I'll have lunch and dinner 🙂
I'm off to take a high heel fit class (! more on that to come) and then if I'm feeling crazy, a Friday night baking party 😉
See ya in the morning! <3
xoxo
Gina
Random side notes:
-looking at the above photos makes me realize I either need a new point and shoot or an awesome iPhone photo app- any ideas? The difference between the above pics (1st 3= iPhone, last one = DSLR) is a little much haha
-a goal for next week: getting back in the swing of meal planning. It's finally starting to feel gross to get takeout so often, so I'm going to do it. What goal are you aiming for next week?