Livi and I have a lot of fun adventures together. We'll stay at home to have dance parties and read books, swim, meet up with friends for playdates, go to story time or music class, join the family for lunch or dinner, and run errands together. With all of the things that we DO, there has only been one thing really lacking: teaching her the importance of working solely to help others. Sure, she goes with me to drop off baby meals to families in the squadron with newborns, she's there when I clean out toys and clothes to donate, but I've been picking my brain for activities where I can take her with me to do a little bit of volunteer work.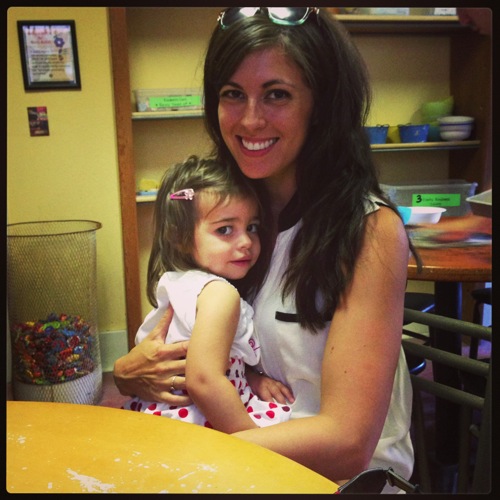 When I was in college, philanthropy was a regular part of my life. It was a requirement for business school -we had to complete a certain amount of service hours each semester- and it's something that's gotten away from me. I think that saying "I don't have time" is a huge cop-out -you have time for anything, you just have to prioritize and want it badly enough to make it happen- and it's not something I've prioritized with the other things on my plate. Can you imagine if you heard "I don't want to make that a priority" every time someone said, "I don't have time!" The startling honesty would be kind of amazing.
When I knew Liv and I had a free afternoon today, I thought "Maybe we could actually do something to volunteer?"
And a little bell chimed. I knew exactly what we could do.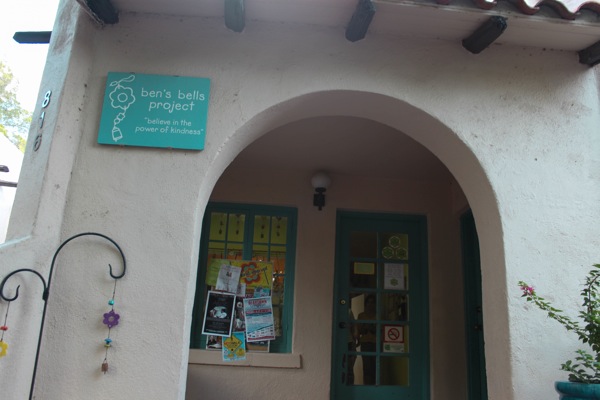 Ben's Bells is a local organization which began when a couple, Jeannette and Dean, lost their 3-year-old boy, Ben. He had a little bit of the "ick"- nothing that startled them as dangerously sick, more like a cold- and out of nowhere, his airway swelled shut, and on that Good Friday, their sweet baby left this world. You can read more about their story here (I cry every time I read it), but as a coping mechanism, they started to craft small tokens out of clay in their backyard, along with friends, and called them Ben's Bells. They distributed them around the city as tokens of kindness, and on the anniversary of Ben's death, hundreds were placed around Tucson. The symbol of Ben's Bells is that of kindness and its power in healing.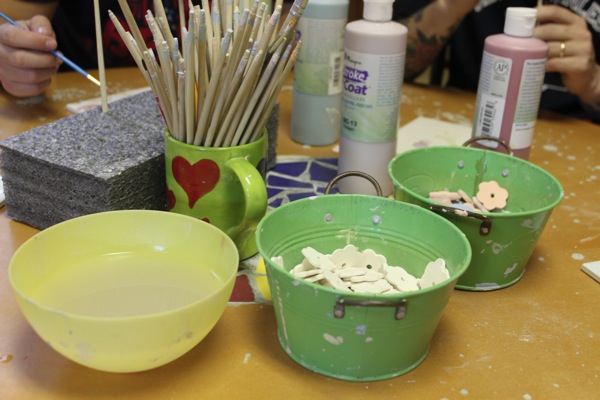 They have open studio hours where you can drop by to help make the bells, and I called to see if it would be an ok place to bring a 19-month-old little lady with me.
"Absolutely, kids are always welcome."
I texted to see if Meg, Kyle, Trev and Mik wanted to join us, so we had a little painting party.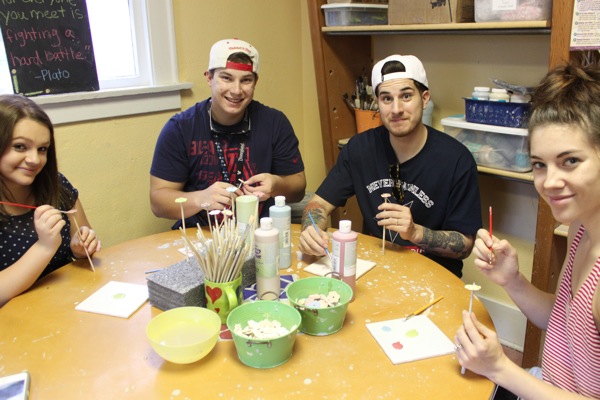 Even though I'm not super artistic, I love the chance to create things. It felt so good to work with the clay, and I thought of the people who might be receiving the bells. Even though they're small tokens, a lot of love goes into making each one. By the time they are distributed, 10 people will have worked on a single bell at one point or another. It just goes to show that even tiny acts matter. Just like health, fitness, anything, the hardest part is getting started. You don't have to build a house on the first try 😉
I'd love to think of more opportunities that Liv and I could do together. If you have any ideas, please let me know, especially with the upcoming holiday season. (We do the Angel Tree each year, but I'd like to actively participate in something.)
After our painting party, we got Paradise Bakery takeout and walked over to the U of A mall for a picnic.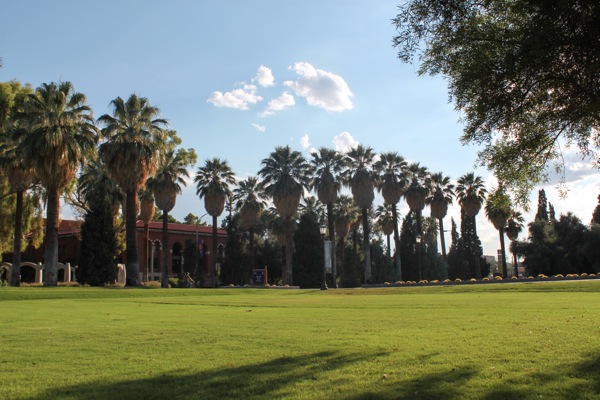 Not a bad day <3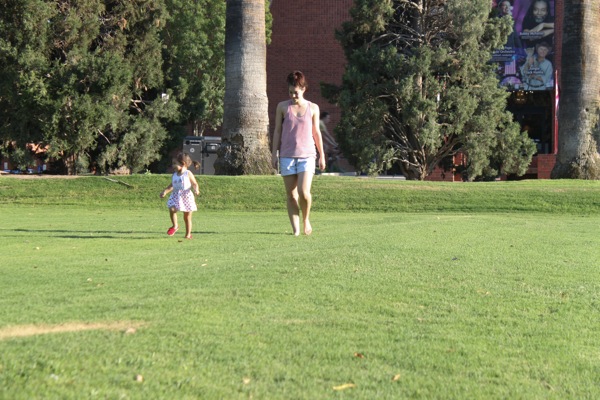 Hope you're enjoying the night, too.
xoxo
Gina