After my first at-home chicken pho experience, I'm convinced that it's kind of like enchiladas: intimidating until you actually do it and realize how easy it is.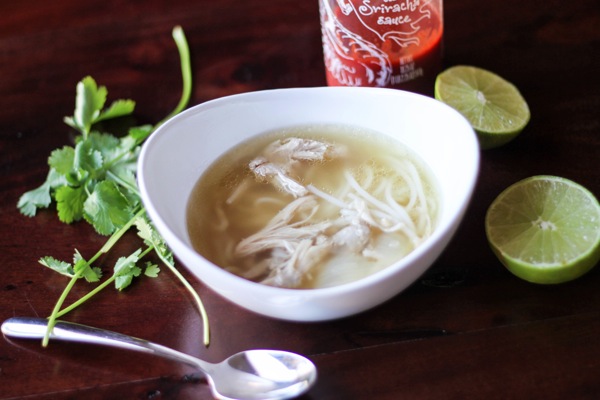 Ok, so pho is a little more time-intensive, and you can't exactly throw anything you have into the mix (like enchiladas! Enjoy this butternut squash, bean, goat cheese, spinach enchilada because we needed to get rid of this produce) buuuuuut it's actually surprisingly easy. Our house smells INSANELY delicious now, too. You know how Bath and Body Works makes a bunch of random candle flavors now? I request a pho candle.
Even though, from now on, I'll have no prob making it myself.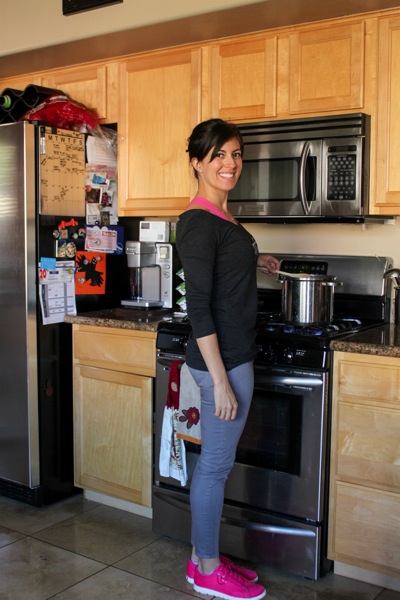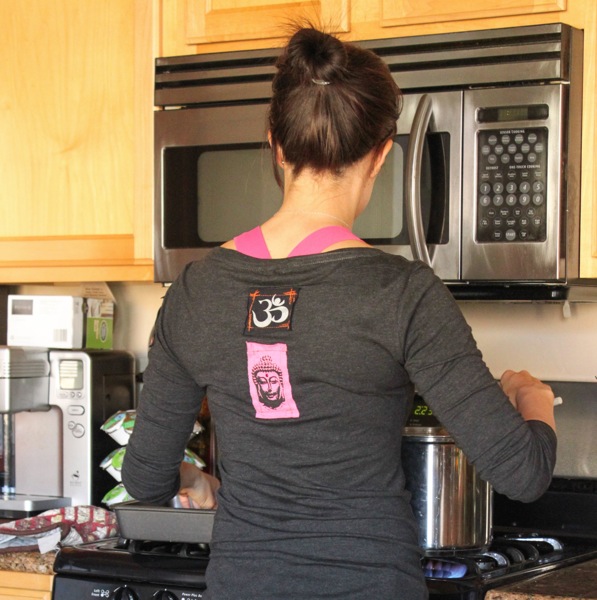 (I had to show you the back of my shirt haha. It has a pink buddha!)
I checked out quite a few pho recipes online, and this one seemed to be the most straightforward, so I decided to go for it. I followed it exactly except for using chicken instead of beef. I got everything simmering in the pot, toasted the spices,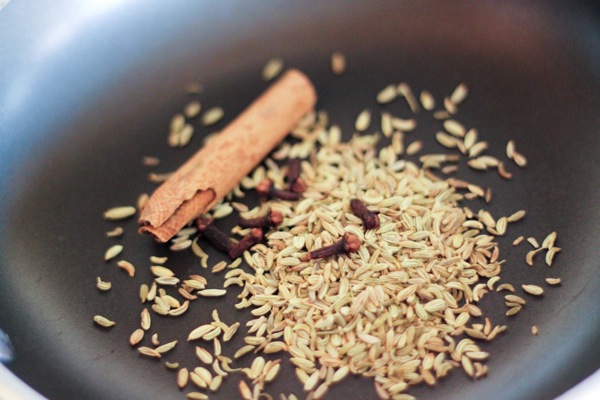 charred the ginger and onion, and said a prayer to the pho gods to be kind.
The verdict?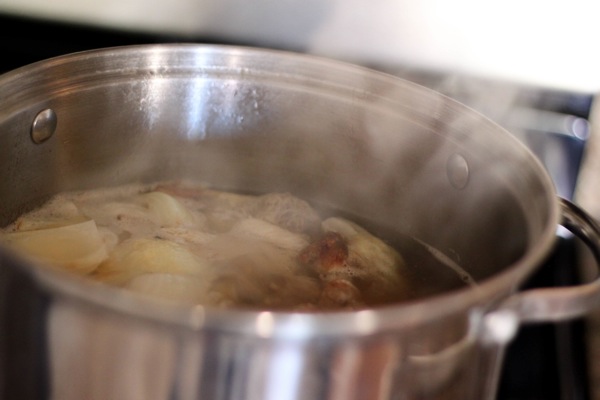 It actually worked!
I let it simmer on the stove for about three hours, until lightly adjusting the flavorings for fish sauce, salt and sugar. Whenever I use fish sauce, I can't help but think of my friend who accidentally left a bottle in her car, which ended up exploding. Fish sauce isn't exactly an ideal car aroma…
During the three hour time span, I couldn't help myself from walking over to the stove, lift the lid, and deeply inhaling. I couldn't believe it smelled exactly like real thing!!! The only area where I failed was the noodles. I grabbed some quickly at Trader Joe's just noting that the package said "rice noodles." They weren't the thin pho-like strands I'm used to, but rather the spaghetti instead of the angel hair of the pho world. Still worked out nicely 🙂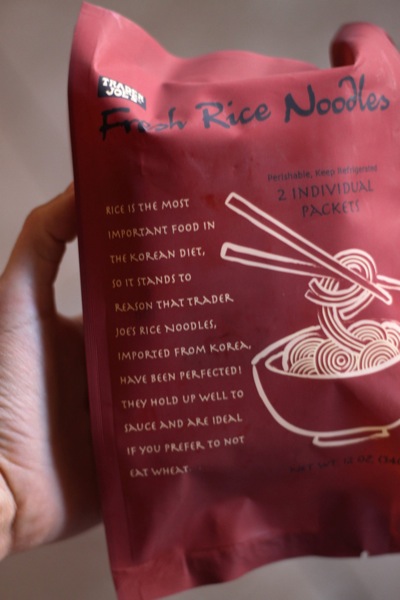 After our pho dinner, I headed to the gym for my HIIT and Steady. I still have that free two-week pass and always feel more motivated at the gym than I do at home. I did about 40 minutes, and then we took Livi to see some Christmas lights at Winterhaven. I'm determined to check out as many Tucson holiday adventures as possible, and revisit local faves before we move. I've had a few requests to post my favorite things to do at Tucson places, so I'll definitely update this post in the next few months.
What's on your workout plan today?
Last time you attempted to recreate a restaurant fave? How'd it go?
See ya later today with a new Zumba video!
xoxo
Gina