+ one was a gift 🙂
Hi friends! Happy Tuesday to ya. I hope you're having a lovely morning and are excited for the week ahead. I'm finishing grocery shopping, finalizing our shopping lists for the weekend, and planning some fun activities with the girls.
All of my annual gift guides coming your way starting December 1, but since I know many of us are shopping this week and next, I thought I'd share my very favorite products from the year. While it would be easy for me to write a favorite things style list that's like 100 items long, I really wanted to focus on the best of the best for this one. This is the stuff where every single time I use it, I'm like, "OMG I'm so happy I bought this." If you're shopping for yourself this week, here are some of the things I really, really love and have made my life easier, more fun, or more enjoyable in some way.
Home + car:
Euphy. I bought this during Amazon Prime Day and I'm sure they'll have some kind of sale for it on Black Friday or Cyber Monday. I was hesitant to purchase it because I didn't know much about the brand, but the enthusiastic reviews sold me. You guys. This thing is MAGICAL. I run it every.single.day and am always amazed by the amount of Caro hair and dust that it picks up. I use this cordless vacuum and the Euphy the most often, and they're both amazing. (The Euphy is just extra great because it's on autopilot.)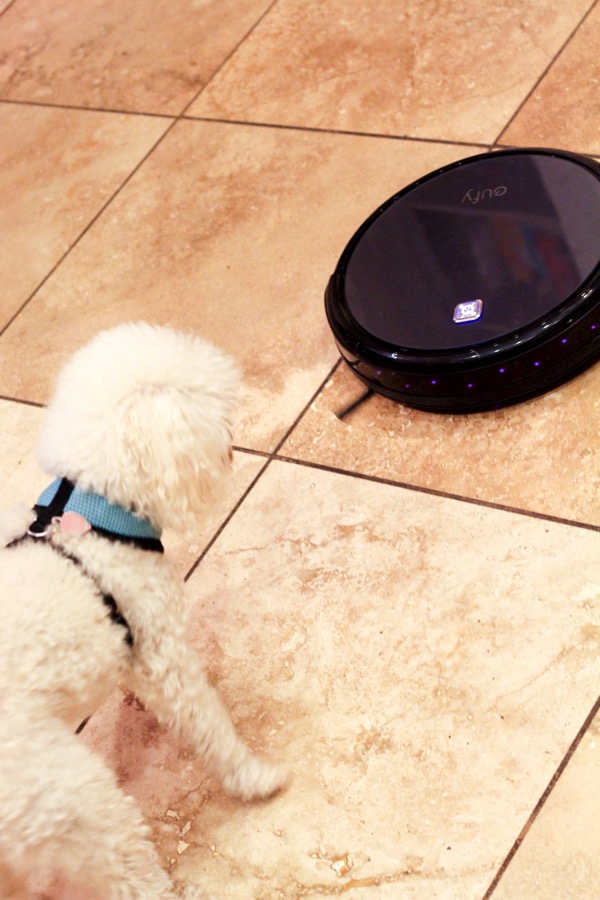 Car wash membership. We already know why this one pays for itself.
A desk for the office. The office was bare this entire time, except for a chaise lounge and my Peloton bike. I'm finally starting to put it together and it's so fun to have a real desk! Love the one I picked up from World Market. (I'll show office pics when it's done!)
2019 planner. I've always been a paper person and these planners make it so easy to set up a schedule and balance all of the girls' extracurricular activities. They also have beautiful stationary. I order our address labels and stationary from Erin Condren.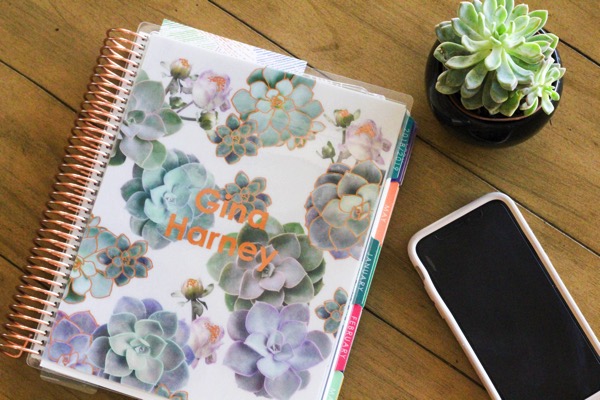 This light fixture. This is one of the random things that just makes me happy. It adds something to our breakfast nook area and we always get compliments on this one from guests. (Such an easy way to update a room a bit!)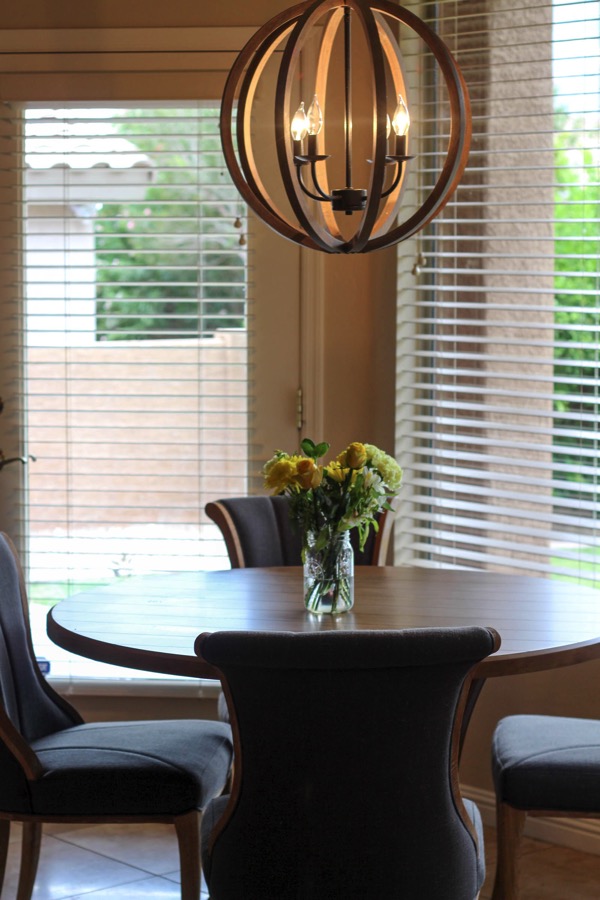 Bose noise-canceling headphones. These things are literal lifesavers. When I go to work at a coffeeshop and someone is yell-talking to the person next to them, on airplanes, editing my podcast… these things are so worth the cost. Like the Pilot said, "When you take them off, you're assaulted by sound." They work so well!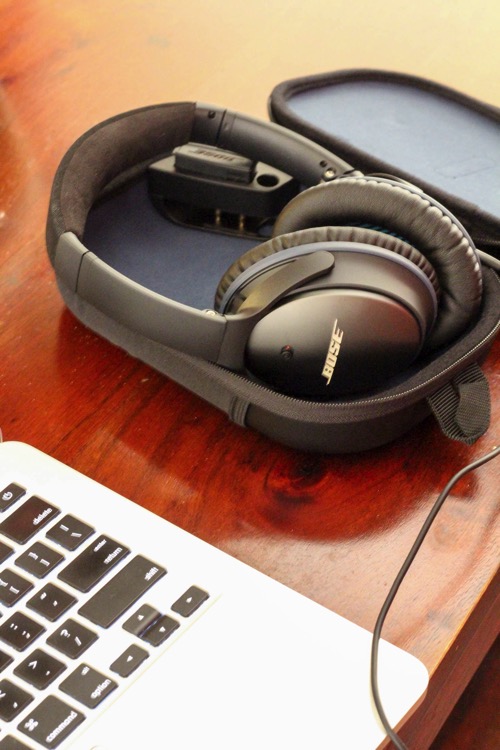 Beauty + fashion:
Overnight peel. This is my #1 favorite Beautycounter product! If you're looking for something to try, check out this peel and follow it with a couple of drops of face oil. It makes a huge difference in my skin's texture. I'm super sensitive to peels and it doesn't burn at all. Wins all around. (PS Black Friday starts TODAY on the site! Get 15% off everything. My top picks are all here.)
Glow watermelon sleeping mask. This sleeping mask smells like candy and also helps with my skin's texture. I use it a couple of times a week since it's extremely gentle and hydrating.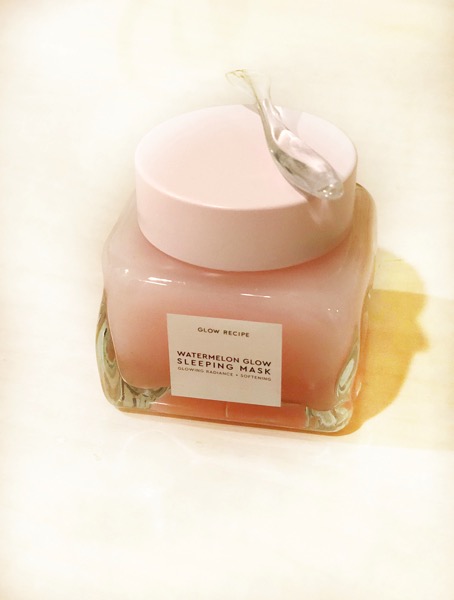 This moisturizer. This is a dream come true, especially in the winter. I love thick moisturizers, but it can be tricky because some are too heavy and lead to breakouts. This one is light, fluffy, and insanely hydrating. It's super expensive but worth every penny and a little goes a long way.
This styling wand. I had bought this wand from the Sephora sale, but it turns out that madre got me my beloved styling wand for my bday. (They're the exact same thing, but the DryBar one is their signature buttercup yellow.) I took the DryBar one back, and have been using this ever since. I missed it so much!! Mine had broken in Valdosta and I'd been using an old curling iron. This one makes the curls hold so much better and now my hair lasts even longer.
These bras. It's weird to get that excited about a bra but I LOVE THESE BRAS. Ever since my surgery, I hate underwire, but since I had my implants out, I need something to you know, help a girl out a tiny bit. Turns out that's a hard combo when you don't want underwire. These bras give a nice shape, are super soft, and no wires. I have like 6 now.
PHLUR perfume and candles. I didn't wear perfumes for a long time because the ingredients are pretty sketchy. The essential oil combos or perfume roll-ons from the health food store never lasted very long. Then, I was introduced to PHLUR and my life changed. They create the most beautiful nontoxic perfume and candles. All of the ingredients are listed on the site and you can get a sample pack to try out scents before you commit. (My link gets you 25% off the sample set.) I ended up ordering a bottle of the Ameline (it smells bright, floral, and luxe) and a giant candle.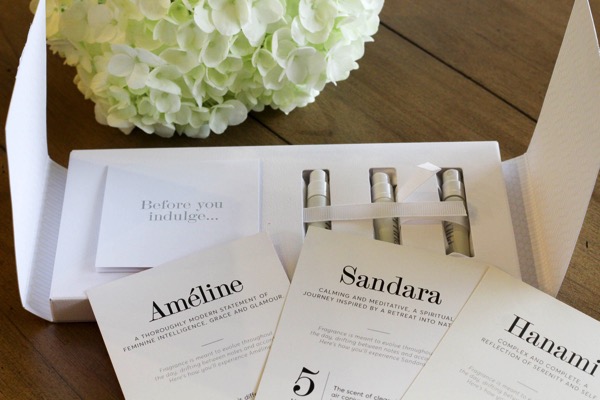 For the girls:
Ugg boots. These girls are obsessed with boots, so I finally got the bullet and got them real Uggs instead of the boots that look like Uggs. The quality is SO much better. They've worn them to school and they don't look completely destroyed. Liv got these ones, and P got these.
Where's Waldo? books. This is a fun activity that they love doing together. It was such a simple thing, and something I initially bought for nostalgia purposes, but they've quickly become a *thing* in our house.
Disney passes. We're huge Disney lovers – we went to Disney World 10 times in one year which is equally crazy and wonderful – and I'm so happy we got more Disney passes to go to Anaheim. We're headed back next month and I can't wait!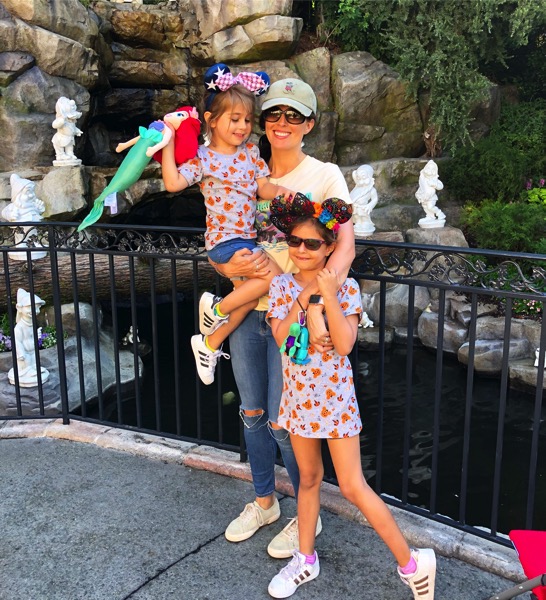 Mac & Mia boxes. After trying out a couple of kids' subscription services, I have to say that Mac and Mia wins by a landslide. The price is a little higher than the pieces in Stitch Fix, but I like the clothes even more. They're all incredible quality and last the longest, especially through hand-me-down runs (from Liv, to P, to Everly!). I also love that they coordinate the girls' boxes so they match without being matchy-matchy. (Even though I do twin them out on a regular basis haha).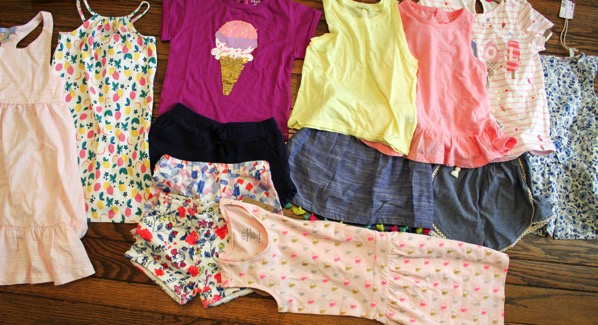 (From last summer's box)
I'll be sharing lots more ideas for the kiddos in that gift guide!
Fitness:
APL shoes. I finally bit the bullet and ordered these shoes, and am obsessed. I don't wear them for longer cardio – they're awesome for strength, rowing, and short intervals- but I wear them for life. They look cute with jeans or leggings, especially now that it's chilly outside.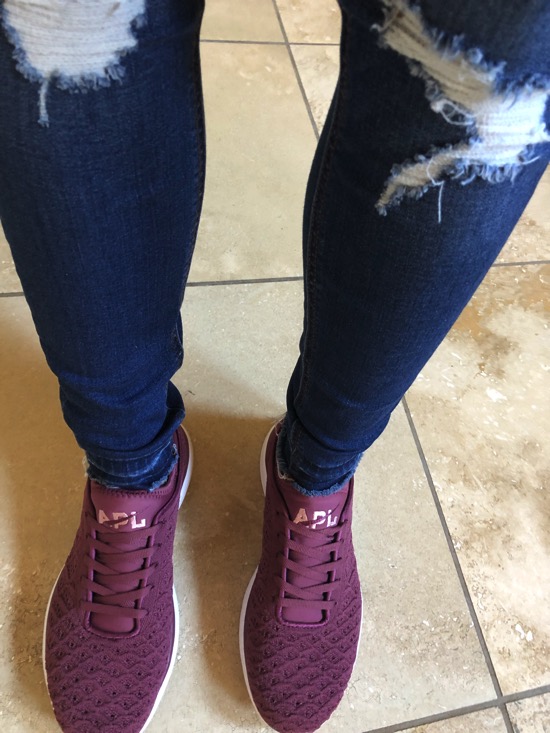 More Zella high waist leggings. I have a little bit of a leggings problem, so I have to tell you that these win. They're well-constructed, not see-through, flattering, available in a lot of colors, just do it. Every time I see that a pair is clean in my athletic pants drawer, I have a mental celebration. It's the little things, right?
Peloton. This is probably my #1 favorite purchase of the entire year! I've used it 2-4 times a week since we got the bike and love it just as much as I did the day it arrived. I'm always pumped to take a class and they're always adding new themes and classes. It has been 100000% worth the investment. You can check out my full review of the Peloton bike here!
So, tell me friends: what's the #1 favorite thing you purchased in 2018? I'm so excited to read these comments as I make my gifting list for this weekend.
xo
Gina
*None of this post is sponsored or anything like that, though some affiliate links are included. These are all just things I really love and purchased with my own $.
Today's Fit Guide deal!!