Living in Valdosta sheltered my fashion life. That's not to say that I didn't see fashionable people while I lived there, but the shopping was kind of scary. Even with frequent escapes to Jacksonville and Orlando, I kind of fell out of my usual stylish ways. When I first started to see boots and skinny jeans popping up two years ago [in magazines and blogs, not in *real life*], I had no idea which kind to get, since I'd have to order them. Thank goodness my fashionable Snacky Friend came to the rescue and suggested these beauties: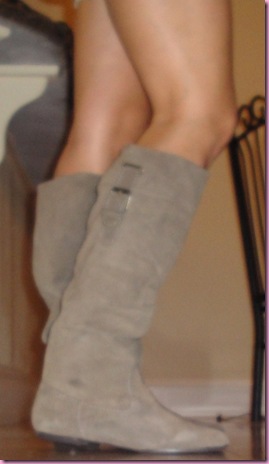 [Sorry for the old blurry pic. All of my photos used to be blurry, and I had no idea, haha]
I've been in love with boots ever since.
Last year, I picked up this pair from Aldo: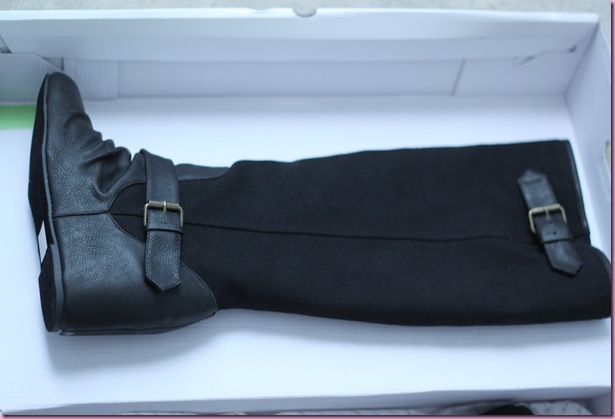 [LOVE the hidden wedge in these! They make me taller and I appreciate it]
and am already starting to scope out this year's pair.
When I showed these to the Pilot, he flipped out, and not because they're so beautiful….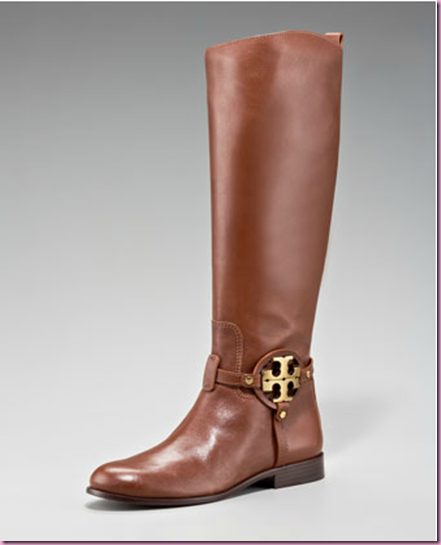 Tory Burch
it's because they're $500.
[But I'd wear them everyday…..]
Looks like I'll be on a mission for something similar, unless the boot fairy pays me a visit 😉
Last year, the lace-up grungy kind of boots were really popular, and this year some of the boot trends are:
Shearling or faux fur lined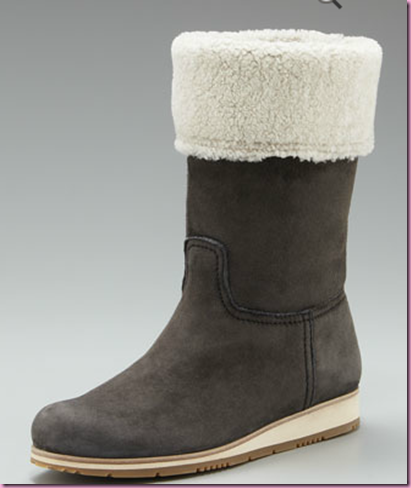 Prada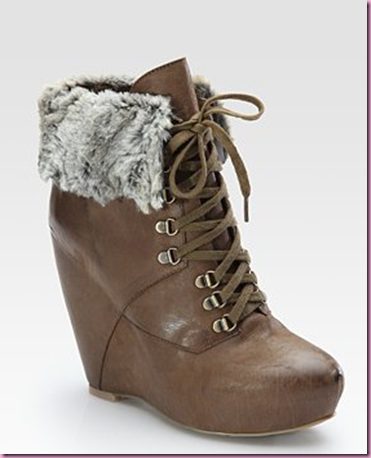 Boutique 9
Booties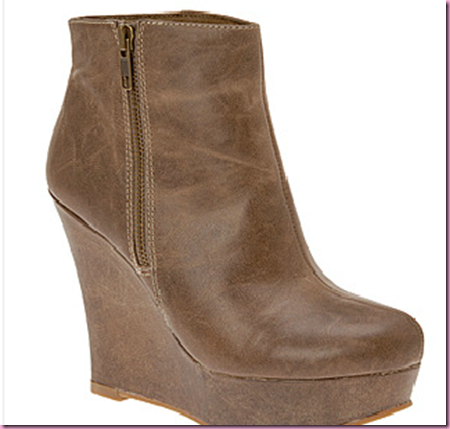 Aldo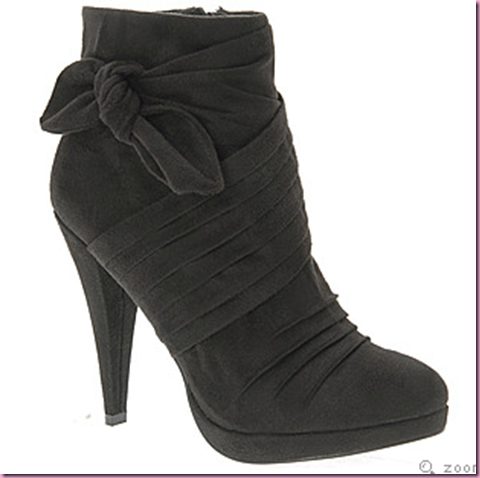 Aldo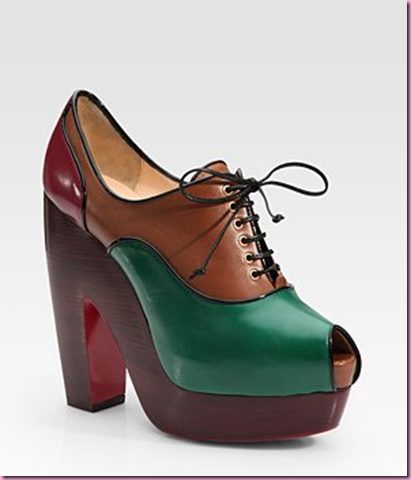 CL. I die
LOTS of laces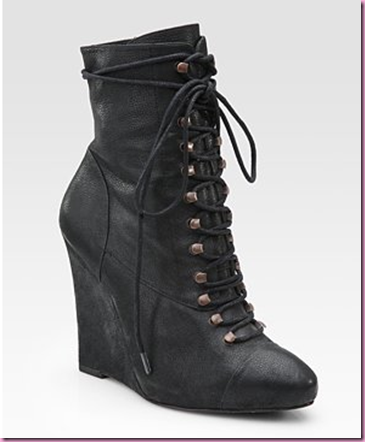 Joie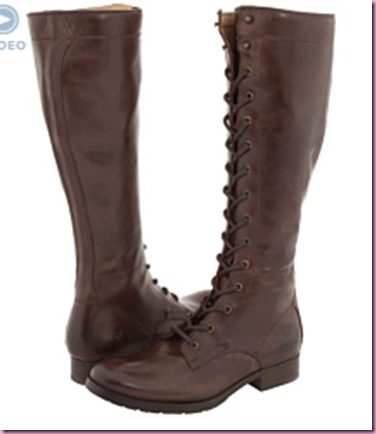 Frye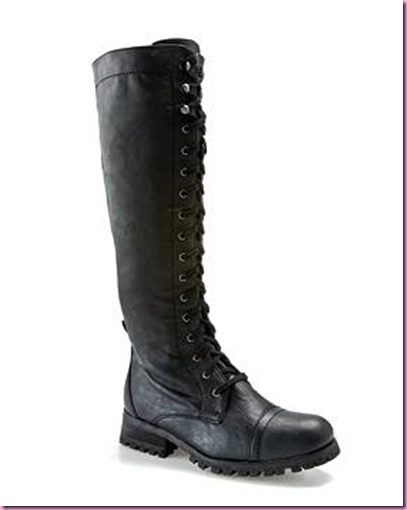 DSW
The classic equestrian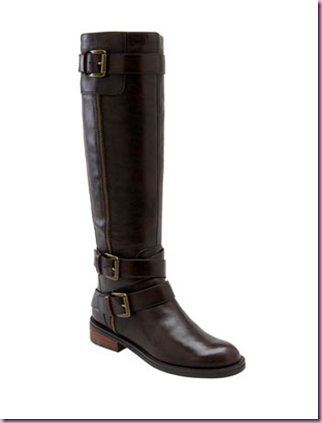 Enzo Angiolini
[I'll most likely be getting that pair. Similar cut to the Tory boots but a much more reasonable price]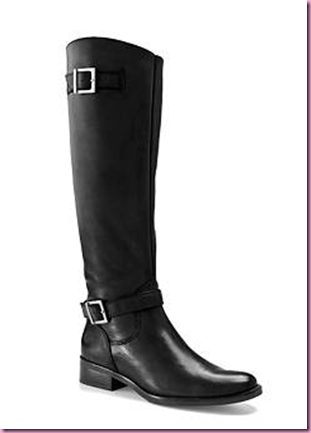 DSW
So tell me friends: are you a boot girl? What your favorite way to rock a pair of boots? Feel free to link away to your favorite pair in the comments section!