Hi friends 😀 How's your day going? Hope it's been lovely 🙂
It's actually *nice* here today!
Meaning, we could eat breakfast al fresco without roasting our faces off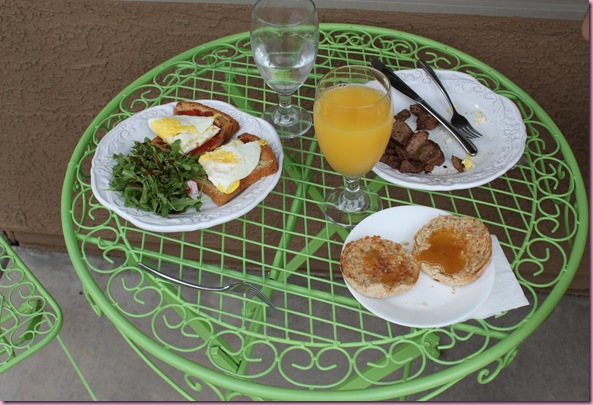 [Leftover steak + eggs and English muffin for him]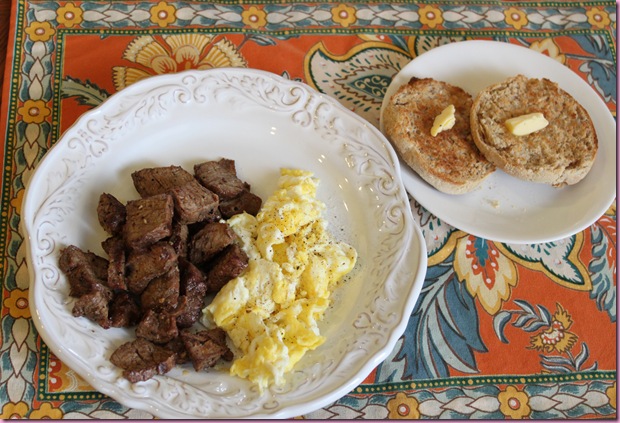 [1 egg + 1 egg white on toast with salsa and salad for her]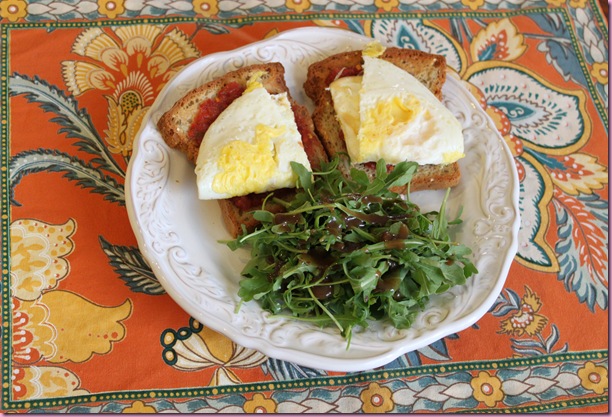 and I got to take my cardio outside!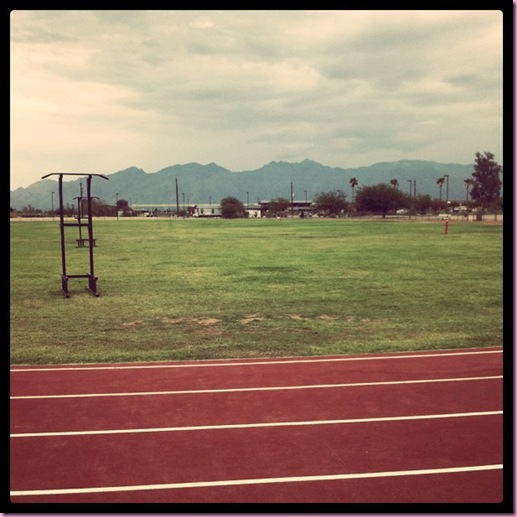 Something about working out outdoors is so refreshing when the sun isn't pelting down on you. 😉
I experimented with some Tabata intervals today, since they're shorter and I figured it would be a fun way to switch things up. For those who aren't familiar with Tabata, it's a 4-minute set of intervals, 20 seconds on, 10 seconds off, 8 times total. I did two sets within today's cardio and was definitely a fan- I'll be playing with it more 🙂
Snacks for the day: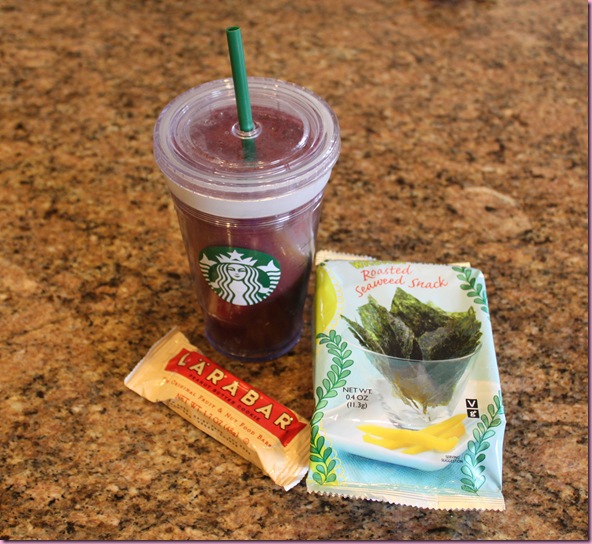 We have a lot of errands to run, but first on the list was a trip to PetSmart for Bella supplies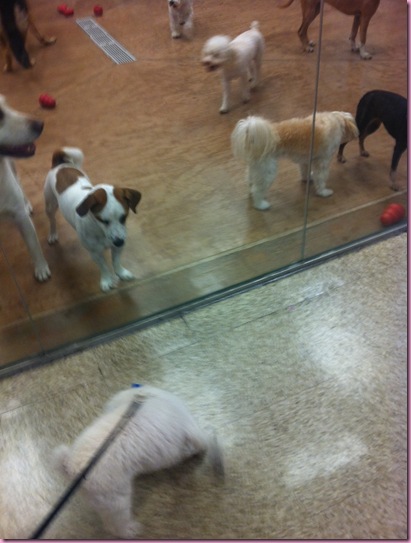 and to get her a new tag with our new address and info on there.
The front of the tag: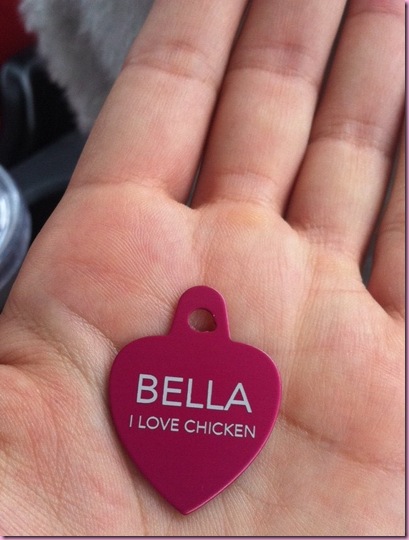 We figured that if Bella ever were to escape, the people who found her would most likely never give her back. She'd walk in shaking her tail, probably forget about us, and just be happy to have new friends. Sad, but true, haha. So we at least wanted everyone to know what her favorite food is 😉
We're off to register for baby gear!
See ya later tonight <3
xoxo
Gina
Something to talk about: Have you tried Tabata intervals? Here's some more info if you're interested. Mindy Mylrea also posts Tabata-style workouts on her YouTube channel (and she's awesome).
Stay tuned: September Schweaty Cardio and Weights workout will be up in the am!