Hey guys!
WHOAAAAA- holy insanityturbofiremacaroon! Thank you so much to those of you who entered yesterday's giveaway <3 I loved reading about your favorite at-home options.
Huge congrats to the winner:


Please send me your info (and macaroon flavor choice) and I'll get the goods on the way 🙂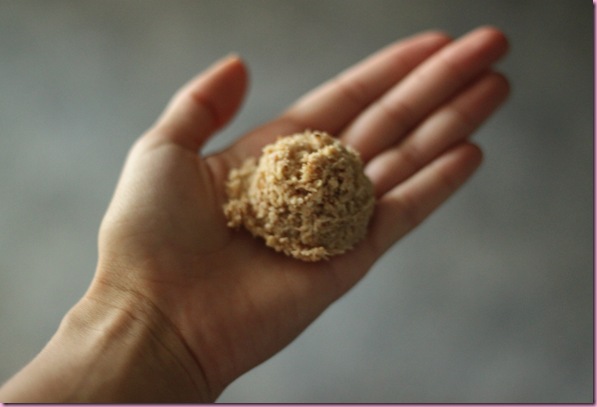 Thank you again to everyone for entering- stay tuned for more giveaways in the near future! I hope you all know how much I appreciate all of you- giveaways are a small token of thanks for hanging out with me over here, sharing your positive energy and discussions <3
_____________________________________________________________________________________________
Ever since I posted the Marvelous March post the other day, I've been so much better about getting in my greens.
Lots of salads in my life: (some beastly, some snack-sized)
Romaine, strawberry, marcona almonds with rosemary and sea salt (from TJs) + red wine vinaigrette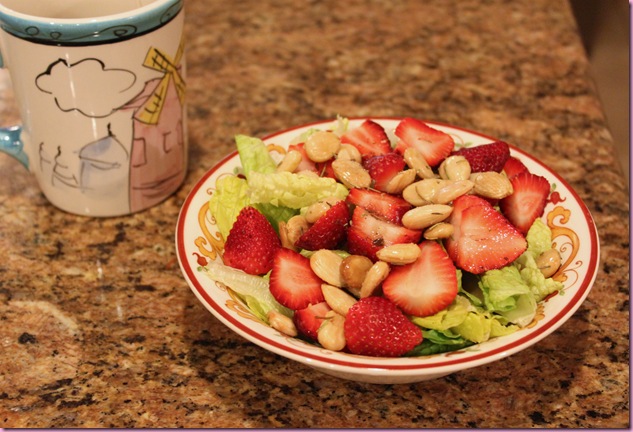 Spicy chicken breast, romaine and Goddess dressing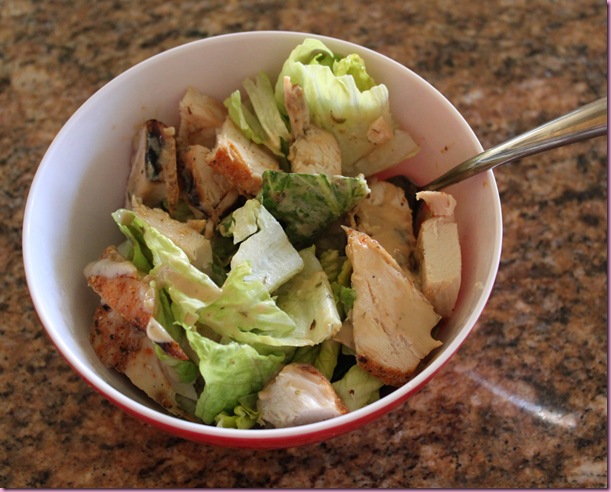 and remember the boatload of lentils and quinoa I had in the fridge?
Awesome salad topper: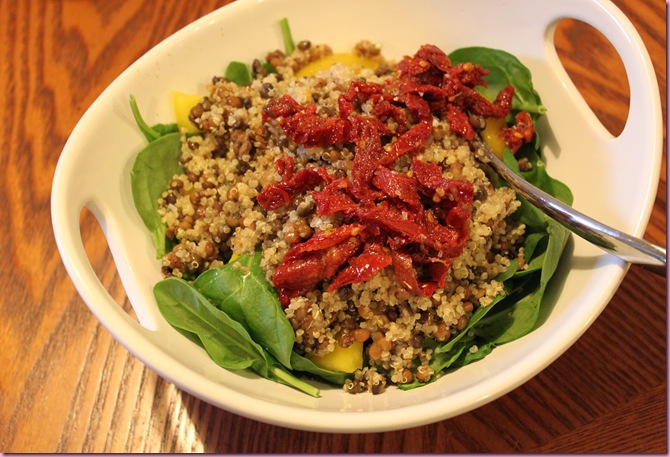 (Spinach, bell pepper, quinoa/lentil mix, lemon juice, olive oil, sundried tomatoes)
+ today's salmon salad at Pita Jungle (no pic- I tend to take off my blogger hand when I'm with my friends)
I strayed from my beloved salads for a while because of the prep time, but doing that in advance (chopping veggies, pre-cooking grains) has made it so much easier. I'm slowly getting it over here 😉 Salads at home are my favorite because many restaurants serve wimpy portions, and I have yet to find a place that will give me a heaping plate of butternut squash and ketchup to go with it: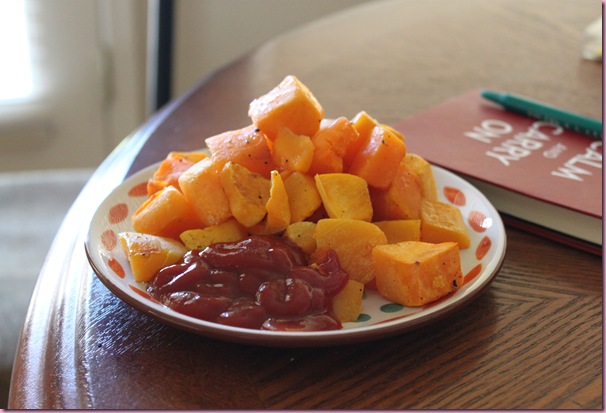 So how are you doing with getting in your one green meal a day? What's been your favorite so far?
I have a bag of spinach destined for smoothie city, but it spontaneously got cold over here again.
This morning we're off to an appointment and taking it easy since Liv is getting her first set of shots :/
Hope you have a wonderful day!
xoxo
Gina
Something to do: Add this move into your next strength workout to target the abductors, core and glutes! It's a lovely burn….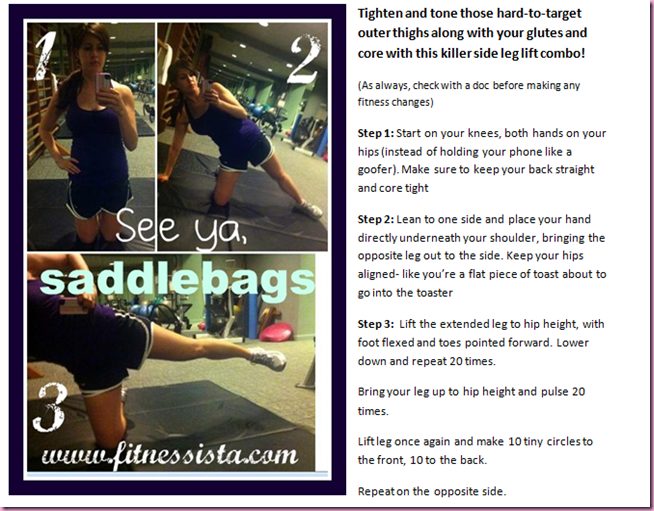 Something to read:
Government buying 7 million pounds of ammonia-treated meat for school lunches (so wrong….)