Hi friends! How are you? Hope you've had a lovely day <3 Did anyone celebrate Indian Food Wednesday?
This afternoon ended up being pretty chill. I have a thousand things to do, but ended up taking some time to relax with my cousin and take it easy. It was a good choice 🙂
I also talked to the airlines- it looks like Vies won't be able to ride with me in the cabin and after doing a ton of research, I decided not to fly her as cargo. I know a thousand people have done it with no probs, but given that she's such a petunia, I don't think it's worth it.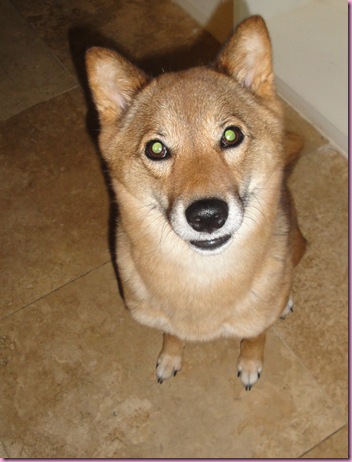 The good news is that a friend is moving from Orlando to Phoenix in late December and offered to drive Viesa to Phoenix. I like that option SO much better 🙂
Afternoon snackage: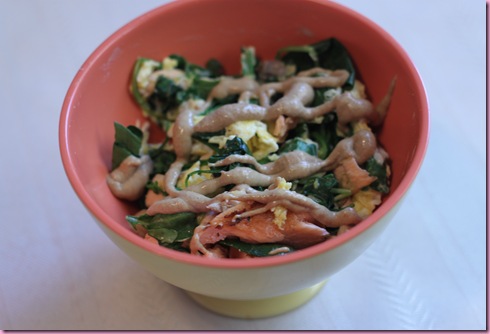 A messy bowl with 1/2 grilled salmon piece, 1 egg + 2 egg whites, arugula, onion, Garlic Gold, and mustard! Random, but so delicious 🙂
I also packed up a fancy dinner to take to work: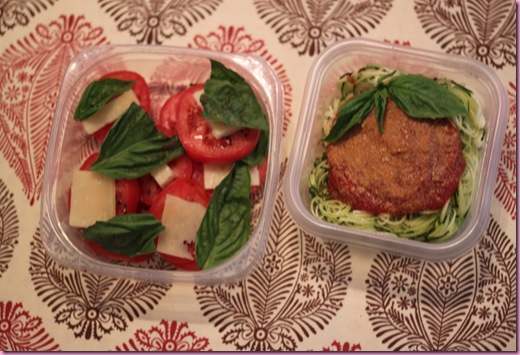 A caprese salad: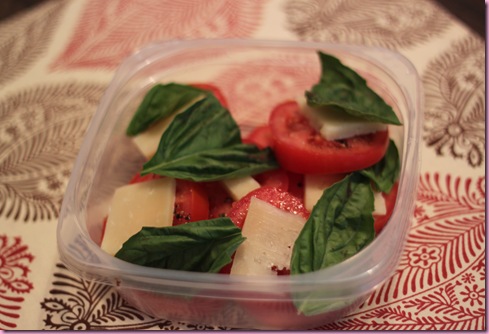 with 2 organic tomatoes, organic basil and some Dante cheese- a special cheese purchase from Cowgirl Creamery in San Fran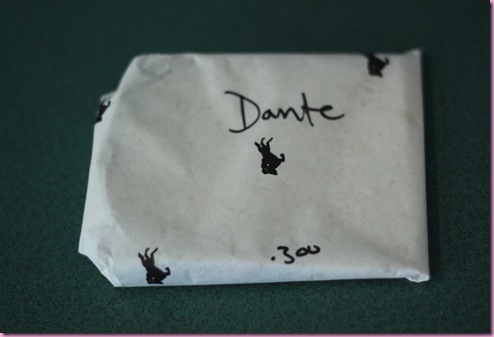 A tangy and sweet sheep's cheese- it tastes remarkably like parmesan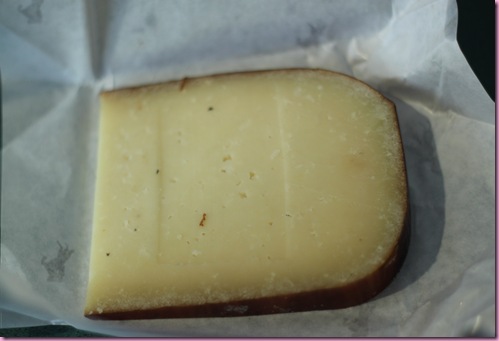 I envisioned I was back at Cowgirl Creamery…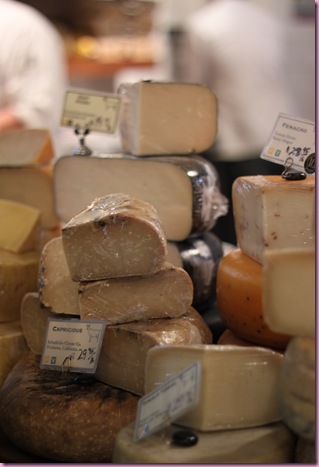 minus the endless goat and sheep cheese options, man to cut a serving for me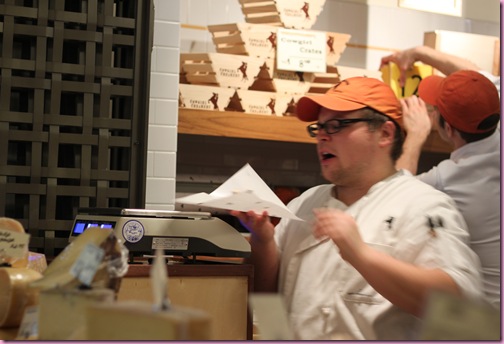 and blog friends, but you know 🙂
Along with the caprese, I packed up some zucchini pasta with organic marinara, nutritional yeast and fresh basil: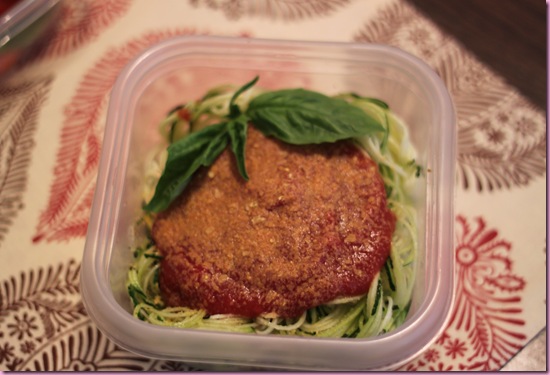 Uhmazing.
It's time for me to hear back to work, but I'm super excited because I leave for Valdizzy in the morning! I'm off, so the girls and I are going to celebrate my b-day a night early. Super stoked- I missed them so much!
Have a great night and I'll see ya in the morning with a fun reader's request 🙂
xoxo,
Gina
Something to do: Last week of the Bridal Bootcamp! Hopefully you've had a great 3 weeks and have seen some amazing results from the program. This is the final week, but feel free to continue the workouts, increase the weights/intensity if you're ready, or do your own mish mosh of workouts. Just remember to do them on non-consecutive days and with a doc's approval.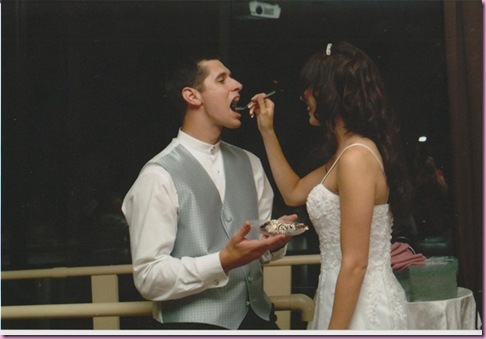 This week's workout:
Day 1:
-Warm up 5 min cardio of choice

–Superset 1: Bicep curl and tricep dip (15 of each, repeat 3 times)

–Superset 2: Step-ups on the right (10), on the left (10), sumo squat and crunch (10), left (10)– repeat 2 times

–Cardio blast: 5 min. Start at an easy jog or walking pace with 5-6% incline. Add 1% incline every minute until you have reached 5 min (if you need to take it down before then, do it)

–Superset 3: Pushups (12- start in full plank and drop to your knees to finish if you need to), bent-over wide row (15)- repeat 3 times

–Superset 4: Stability ball back extension (12-15) and Stability ball crunch (hold a weight at the ends with both hands,keeping your arms close to your ears to make it more challenging- 15)- repeat 3 times

–Cardio blast: 5 min sprints. Go for 1 min at an easy pace, 30 seconds at a very challenging pace, alternating for 5 minutes total.

–Bent over fly and dumbbell front raise (15 of each)- repeat 3 times

-Cool down (5 minutes), stretch.
Day 2:
1. Warm up- 5 minutes, cardio of choice. Start at a low intensity and bring it up to moderate by the end of the 5 minutes.

2. Downward dog- hold for 30 seconds, breathe deeply and walk your dog by alternating your heels towards the group

3. Step your right foot forward and come into Warrior 1. Keep your back leg super straight and hold for 30 seconds. Pop your back foot up into a crescent and do 15 traditional lunges with your arms still up.

4. Bring both hands to the floor and step back into high plank. Hold for 30 seconds.

5. Push-ups. Do 20 push-ups; when you need to bring your knees to the floor to complete the set, that's totally cool just keep your booty down and toes in one line.

6. Come all the way down onto your stomach and pilates swim- 1 minute

7. Flip onto your left side and do 20 leg lifts, 10 leg circles to the front and 10 leg circles to the back.

8. Flip onto your back and do 15 frog crunches.

9. Legs come in towards your body- bridge pose, 30 seconds. Calf raises in bridge pose (15). Hip raises (15).

10. Come up to a seated position and all the way through to chaturunga. Hold 20 seconds.

Come up to downward dog and repeat the series on the other side. Repeat the entire series 2-3 times on each side.

Follow up with 30 minutes of hills cardio- start at a moderate incline and then increase it 1% every minute until you can't take it anymore. Bring it back down and repeat for 25 minutes, followed by 5 minutes of cooldown.

Stretch.
Day 3:
1. Warm up: 5 minutes, cardio of choice, bringing it from low to moderate intensity (ie, start by walking and then bring it up to a jog by the end of 5 minutes)

2. Plie squat and bicep curl– do 10 squat and curls, then hold the squat position and curl 10 times

3. Bent-over row and tricep kickback (15- I like to do it with both arms at once and feet under my hips, knees slightly bent. Make sure to gaze at the floor to keep your spine straight)

4. Lateral lunge and overhead press (10 on each side)

5. Single leg deadlift (10 on each side)

6. Saxon side bend (10 on each side)

7. Bosu calf raises (or calf raises on a step if you don't have a Bosu- 15)

8. Push-ups (15- start in full plank position and drop to your knees, keeping your booty down if you need to)

Cardio blast 1: Burpees (1 minute) – repeat circuit #'s 2-8

Cardio blast 2: Suicide runs (run to right, touch the floor and run back to the left) 30 seconds, floor sprints 30 seconds – repeat circuit #'s 2-8

Cardio HIIT: 1 minute easy (walk or easy jog), followed by 30 seconds sprint (or add heavy, heavy resistance)- repeat for 15 minutes total
When you complete the workouts, please leave a comment here with your feedback and how it went!! You know I'm cheering for you 🙂
Happy training <3