Hey guys!! The weekend is in sight 🙂 How's your morning going?? <3
LOVED all of the awesome feedback for Bridal Bootcamp! Forgot to mention to leave a comment *here* after you finish the first workout- we can cheer each other on 🙂 (and I like to hear what you think of the workouts!)
Yesterday afternoon, I had a little photoshoot with Kayla Selans. She's a photographer in Orlando and I needed some shots done for different blog thangs.
A couple of my faves:
Fun, huh?? 😀
I came back to the casa and packed up dinner to take to work: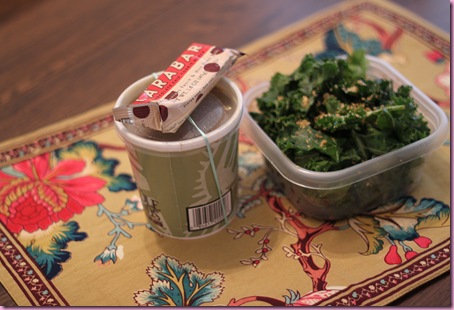 An entire bunch of kale, massaged (in a creepy way), and topped with Nama Shoyu, rice vinegar, olive oil, cayenne, Garlic Gold, sea salt and pepper- crammed into a to-go container (which leaked in the baggie I was carrying it in… loverly)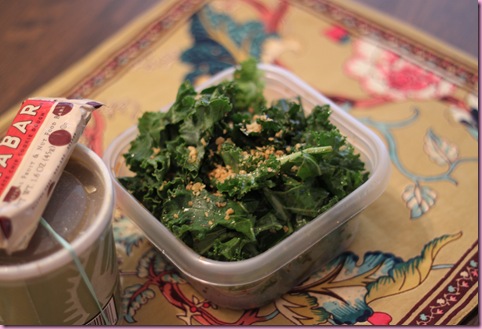 + soup from Whole Paycheck and a Larabar
The soup was *supposed* to be an Indian vegan lentil soup. Um, it tasted like water and lentils. There were about 20 spices I wanted to add to it…
I worked late, came back to the casa and called it a night <3
This morning, I had oats on the brain: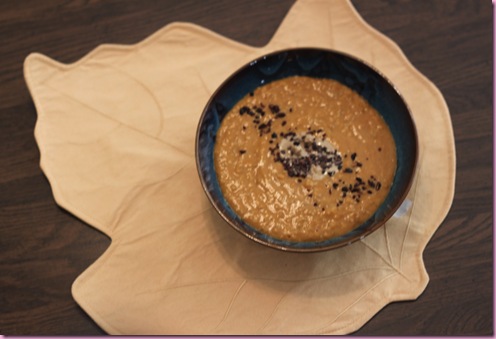 Pumpkin protein oats with:
-1/3 C steel cut oats
-1/2 scoop Sun Warrior (the last I could scrape out of the bottom of the bag!)
-1/2 C pumpkin
-Stevia, cinnamon, cloves, nutmeg
-Blob of almond butter + cacao nibs for my face garnish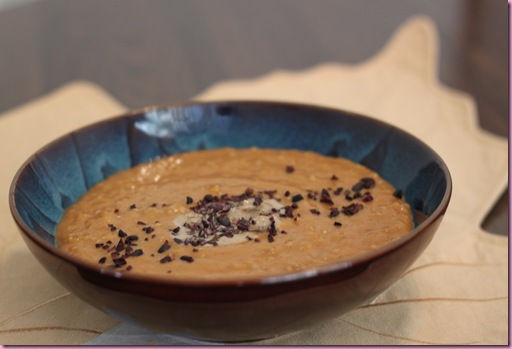 Well I'm off to get started on the days to-dos and squeeze a workout in 🙂
See ya later today with Fitnessista-fied mac n' cheese.
xoxo,
Gina
2 weeks until Foodbuzz Festival!! SO EXCITED to meet everyone who will be there <3
Today's workout jam: "Gypsy" by Shakira – ideal for a cooldown