Good morning! How are you? Things are bueno over here 🙂
Last night, the Pilot had a night flight, so Bella and I went to walk at the park. When he was done flying, Bell and I met him at Zona 78 and kept him company on the patio while he ate dinner.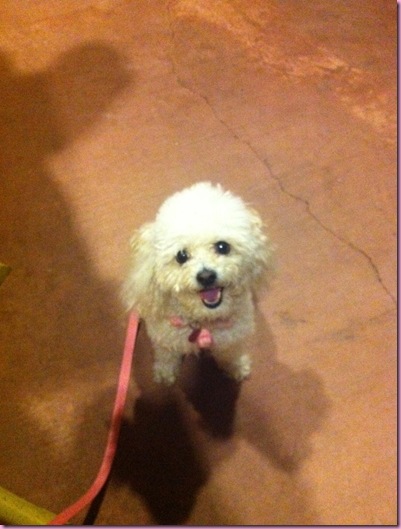 We told her to sit or lay down the whole time he was eating, which she obeyed, but looked up at us with crazy eyes the entire time. She got a tiny piece of bread for being so good.
I ate dinner before the park, but didn't snap a pic because I didn't think you'd want to see it- savory oats are a little weird-looking, especially when topped with hot sauce and mustard. They were also seasoned with a hefty amount of Dancing with the Stars tears- what an emotional episode.
Breakfast was a major indicator that it's time to grocery shop over here: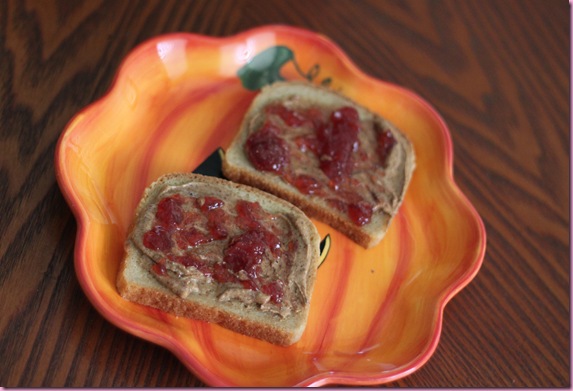 Brown rice toast with almond butter and jelly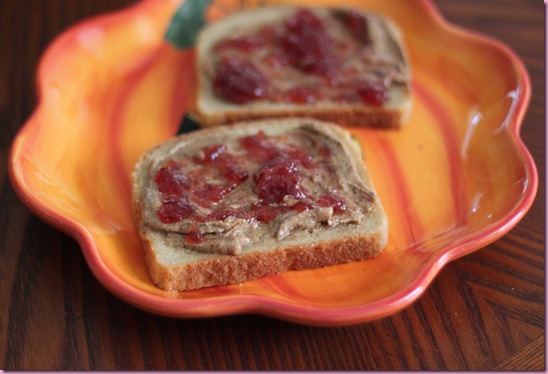 I scrawled out a tentative grocery list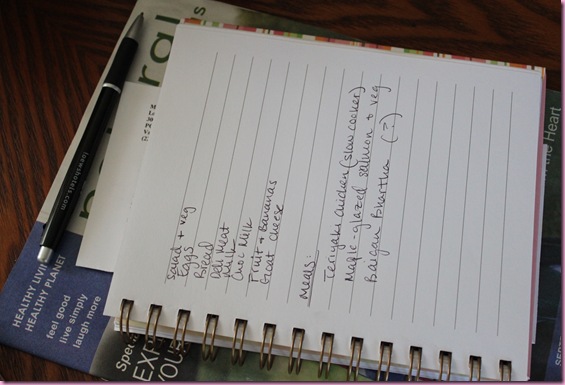 [thinking I need to add macaroon ingredients to that?]
and am about to head to a couple of appointments.
Hope you have a wonderful morning and I'll see ya later!
xoxo
Gina
Something to think:
"I've found that luck is quite predictable. If you want more luck, take more chances, Be more active, Show up more often."

Brian Tracy
Something to read:
The Reebok toning shoes really are a scam
Healthy diet may cut risk of birth defects