For the love of all things yogi…
I just had my asana handed to me.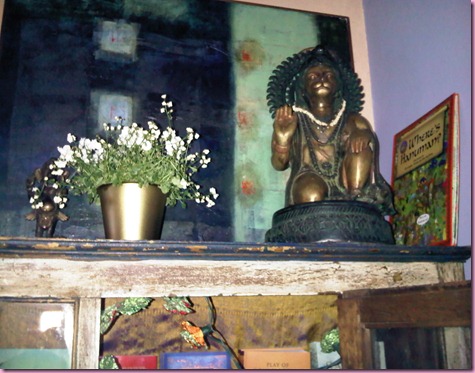 It was by far the most challenging yoga class I've ever taken. The class was 2.5 hours (whoa!) at Yoga Oasis and was called The Practice- the instructor practices with the students. In other words, it was a Cirque du Soleil rehearsal.
Arm balances, inversions, every pose I'm not even close to getting…. add 3 days of driving into the mix and my body was not stoked. I debated leaving about halfway through and then they busted out the dark chocolate, so I stayed

Can't wait to go back

Classes that make me feel like the worst yogini ever (IF the teacher is encouraging and gives great instruction) really motivate me. I'd much rather leave class with a list of things I'd like to work on, than go and feel like I can do every pose well.
To rewind to this morning, I went to a TRX event at the lululemon showroom.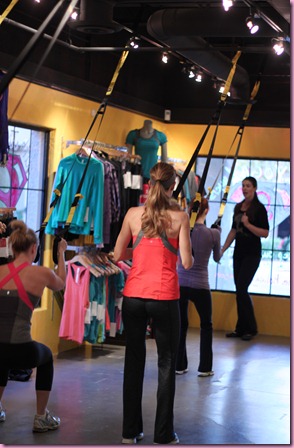 The class was taught by Ren from Red Monkey studio– I'm excited to take a class from her. I didn't participate in today's event, but just wanted to hang out with the girls and meet some new friends

After the event and chatting with guests, I meandered through the Farmer's Market.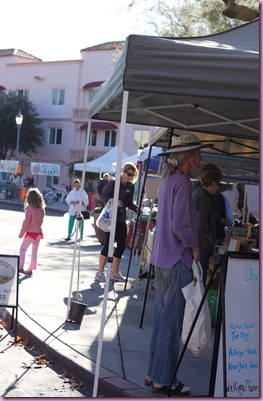 So many passionate people and a glorious abundance of vegan/gluten-free baked goodies, fresh organic produce, olive oil, balsamic, salsas, and local grass-fed meat. Amazeballs.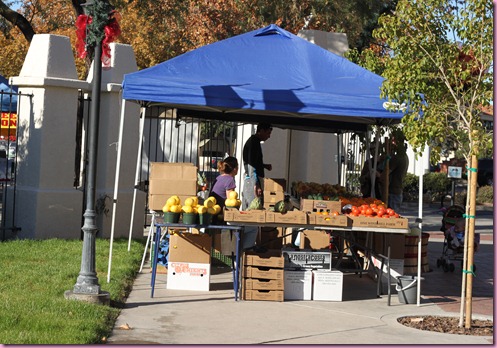 The goods: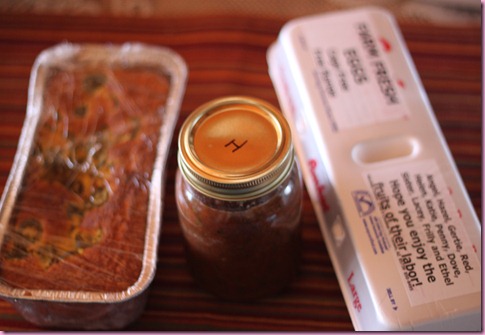 Vegan, gluten-free jalapeno cornbread (which was baked this morning), homemade HOT salsa (lurve) and farm fresh eggs.
Once you have a farm fresh egg, it's hard to go back.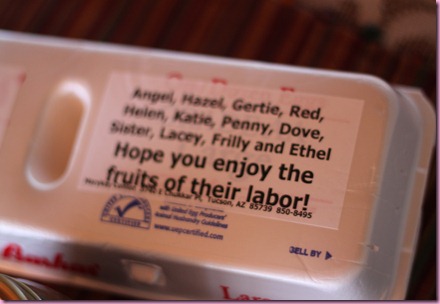 Thank you to Angel, Hazel, Gertie, Red, Helen, Katie, Penny, Dove, Sister, Lacey, Frilly and Ethel for my breakfast.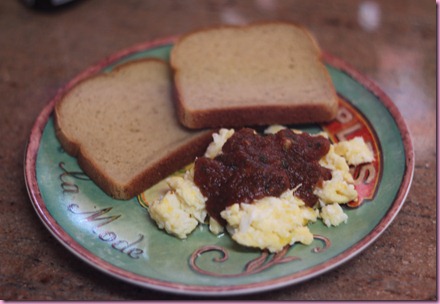 After yoga this afternoon, feasted on a hefty bowl of breakfast cookie dough cereal and am about to wander around Trader Joe's with a silly smile on my face before making dinner. It's gotta be something to go with the cornbread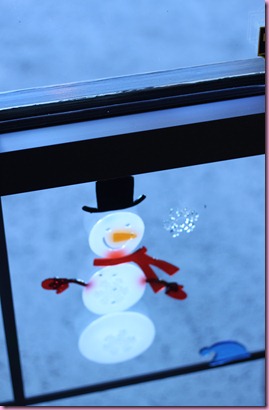 Have a lovely night and I'll see you in the morning <3
xoxo,
Gina
What yoga poses or fitness goals are you working towards right now?? I'd love to be able to rock out headstand without the wall.