Fig, goat cheese + asparagus salad
It's dance week at work. I always get so excited for dance week because we offer extra classes, taught by professional choreographers and dancers that come stay at the resort, and have a little recital so the guests can perform what they've learned. The dance fitness instructors always do a number, too, (this time it's hip hop!) and usually a Zumba dance. 
Since the Pilot was home this morning, I got to go in for a hip hop class and it was amaaaazing.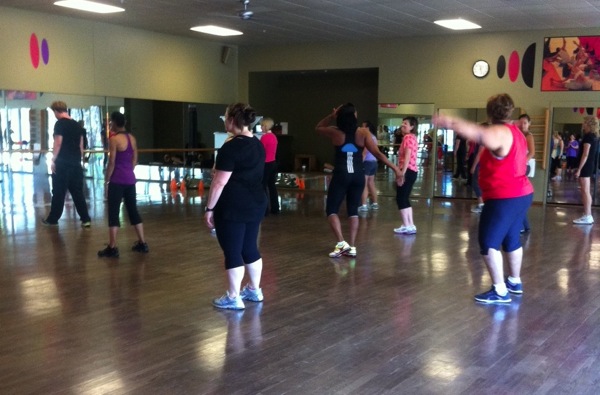 Gotta love an early morning booty shake and fun workout.
Since it's dance week, I'll be practicing the instructor dances during our lunch breaks and have to be extra prepared with what I bring in to eat. We'll be moving a lot and chances are that I won't be able to rush home if I'm hungry or forget something.
Liv and I finally made a TJs stop,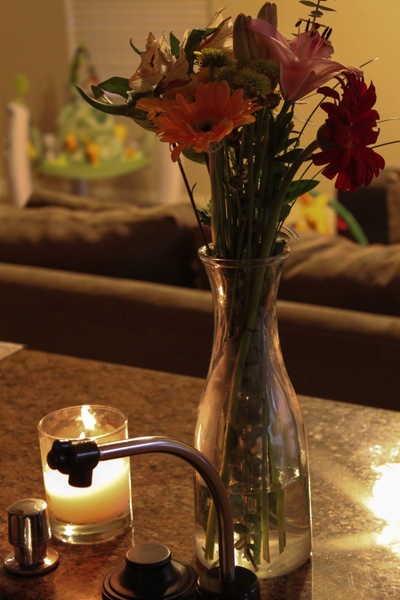 (weekly flowers)
and I was really excited to use these beautiful organic figs: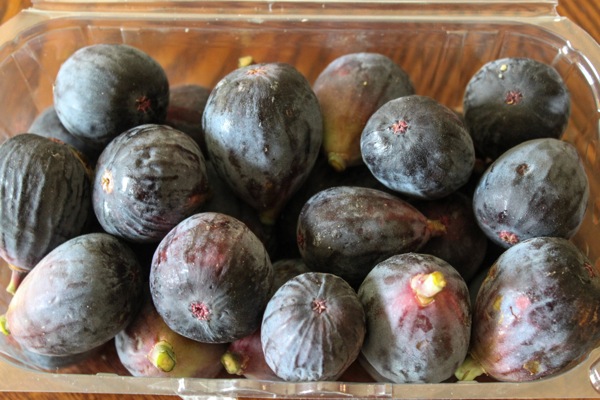 Figs have been pretty new to me since I started blogging. I always knew about (and loved) Fig Newtons and dried figs but didn't taste a fresh fig for the first time until recently. They have a rich, sweet taste, but I've found they go bad quickly and that I still can't really tell how fresh they are when I buy them. (It's kind of like an eggplant.. I inspect it and make sure there are no bruises or weird spots, but other than that, I have no idea what I'm doing.)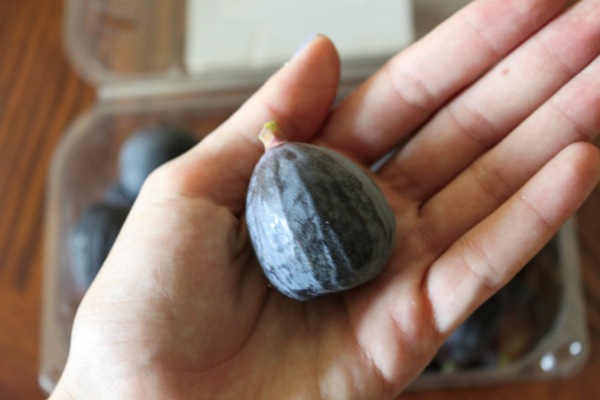 My first thought was to bust out some raw fig tarts, but since I've done that already, I thought I'd incorporate them as a sweet addition to my favorite lunch staple: salad.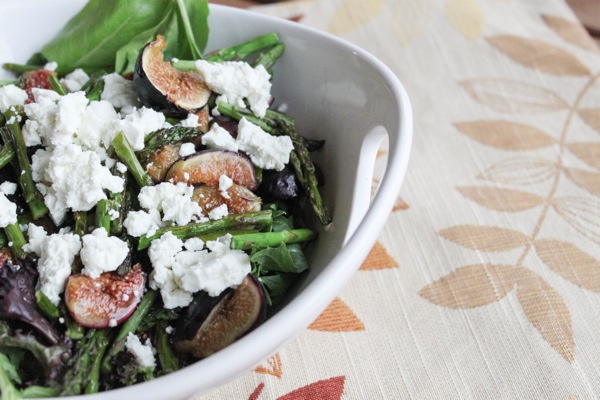 I quartered them and baked with chopped asparagus, sea salt and olive oil, at 375* for 20 minutes,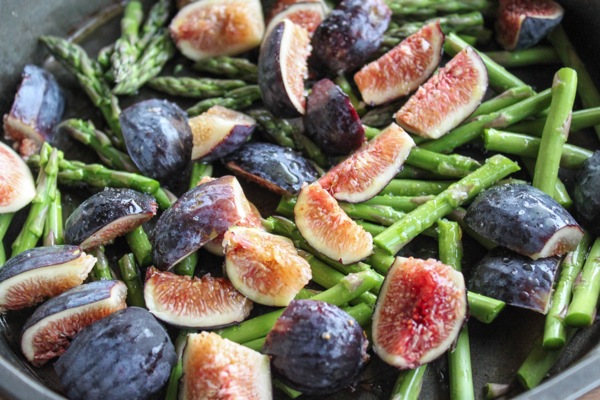 added some greens, goat cheese, balsamic…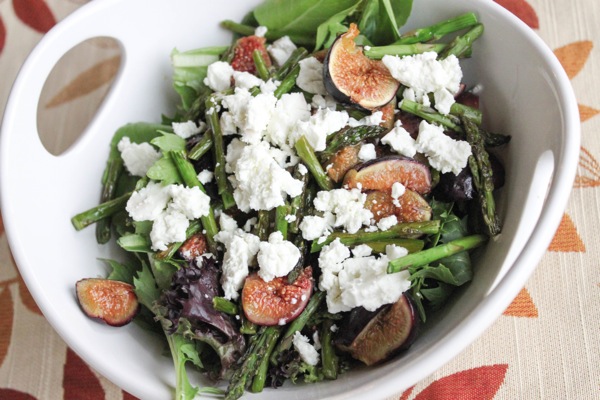 Fresh figs alone are amazing, but heated up? Like candy.
I packed up a version with quinoa to take for lunch tomorrow. Packed snacks plan:
breakfast cookie
smoothie
pack of deli meat
an apple
I hope you're having a wonderful night! Off to film this week's Tabata video.
See ya in the morning.
xoxo
Gina
New on the Family page: Thoughts from the week + an easy, mess-free art idea
Something to read: Want to be happy? Stop trying to be perfect. <– an incredible read, especially if, like me, it's something you've dealt with <3