Hi guys! Happy Saturday 🙂 How's your morning going?? After my late night at work and blog sesh, I totally slept through the yoga event I planned to go to this morning. It's rare thing to miss a planned yoga class because I love it so much, but waking up and setting the alarm for an hour later was the best decision I've made all day 🙂
Then I had a waffle,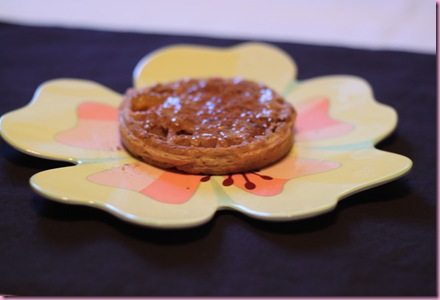 (a Hemp waffle with AB, apricot jam and cinnamon)
Followed by a leisurely stroll on the treaddy with Women's Health.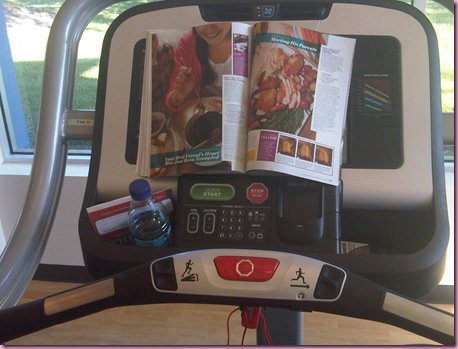 (30 minutes at 4.2 mph with 2.5% incline + a strange look from the man next to me when I took a picture)
When I came back to the casa, I made a Green Mango smoothie: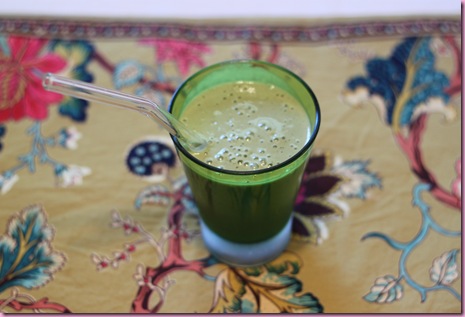 this one had
-1 C almond milk
-1 banana
-1/2 C frozen organic mango
-1 teaspoon spirulina
-1 scoop vanilla Sun Warrior
and packed up lunch for the day: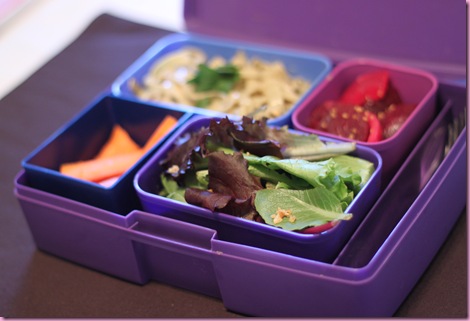 Carrots, salad, roasted beets from the hot bar, and mung bean alfredo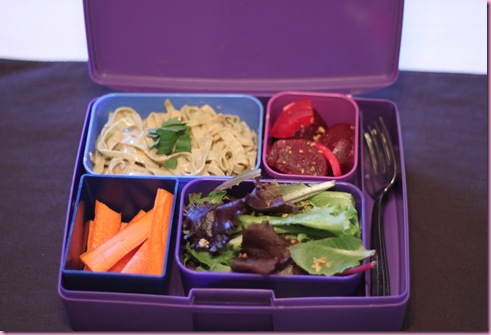 For the mung bean pasta, I cooked and drained the noodles and then added a handful of Daiya cheese, 1/8 C almond milk, nutritional yeast, mustard powder and garlic. Everything melted together beautifully- I'm kinda stoked to eat it later 😉
Having to pack my lunch almost everyday has given me extra appreciation for those of you full-timers who have to eat healthy on the go. When I was in Valdizzy and working at my own whim –as a trainer I set my own schedule- I'd just plan for an hour or two to go home, eat and blog. Now that I have to prep in advance, it definitely takes a lot more planning and prep work to eat well when I'm not home. Mayjah kudos to those of you who have to do the same- it's not easy!
I'm off to get ready for work and going to give Viesy a little extra attention.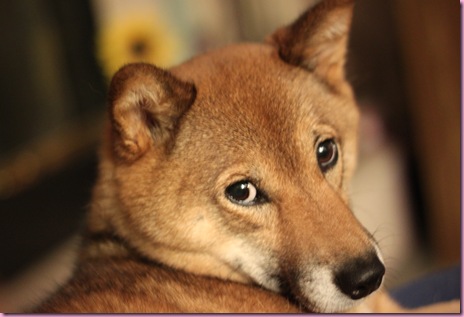 She's kind of having a complex right now. She's used to being the only supermodel in the house, and then Dolce walked in.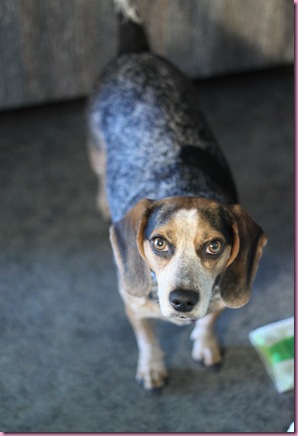 Dolce is my uncle's beagle (isn't she beautiful?! I love her eyeliner), and Viesa snarled at her last night! I think she's a little jealous, but Dolce will be gone tomorrow and Vies will be queen of the castle again.
See ya later today <3
xoxo,
Gina