Hey guys! How's your morning going?? Ours is bueno- we just got to our gate at the ATL airport 🙂 We fly to Miami and then the BAHAMAS!
I'm walking around like a crazy bag lady 😀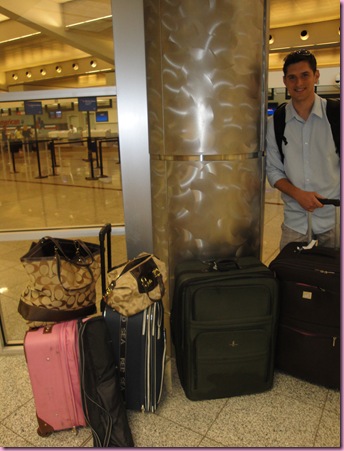 We checked all of the roll-y bags, but I still have two purses and a yoga mat 😉
Now we're chilling at the gate, the pilot munched a parfait and OJ, and I have all of the makings of a perfect breakfast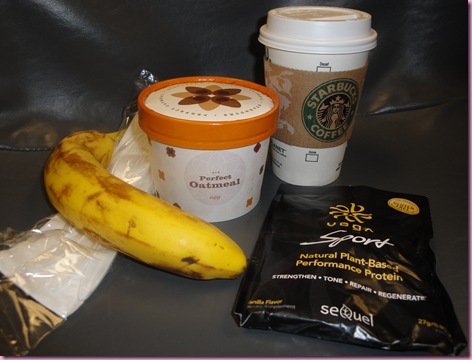 Oats, bananner, Vega protein, Refresh tea
I picked up the protein powder at Whole Paycheck (I say that lovingly) when we got into Hotlanta last night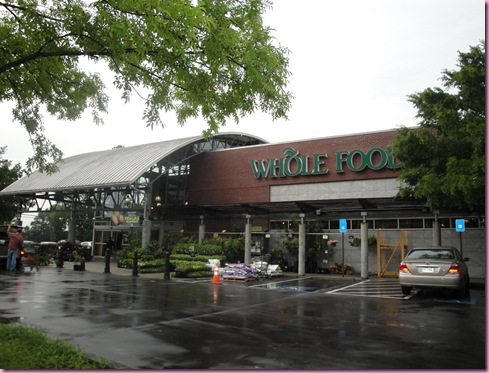 Whilst browsing the protein, I saw the Vega and grabbed some packs. A girl who was shopping asked me if it was any good and of course I had to rave about it (she probably was taken aback by my protein enthusiasm). She bought a big container, though 🙂
We went to the pilot's dadoo and stepmom's casa, and then all went out for hibachi.
Standard miso soup: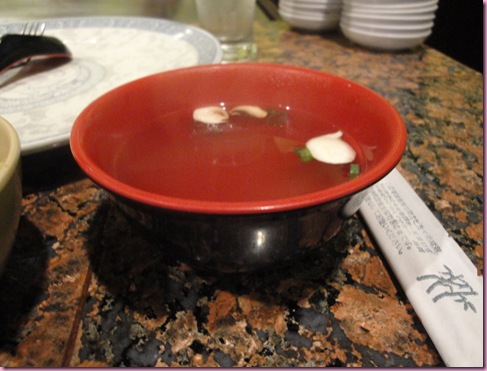 House salata: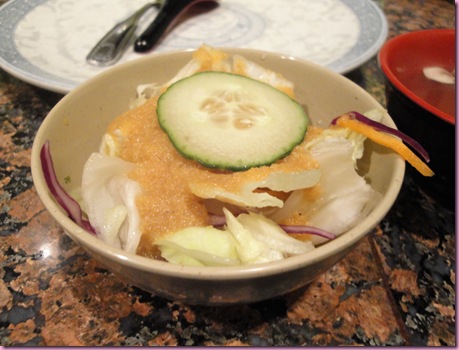 Veg: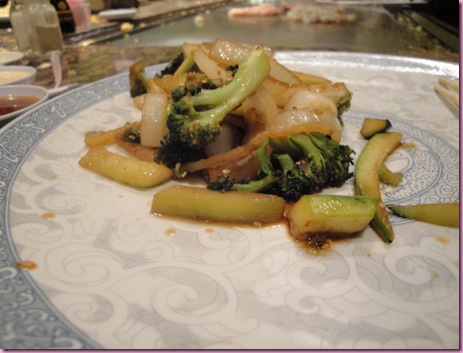 Ze little shrimp: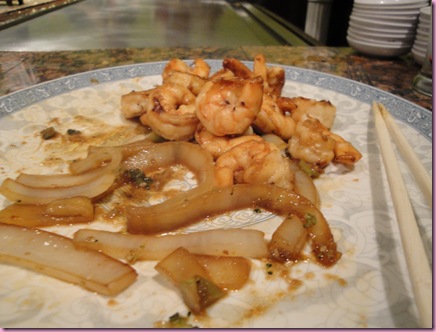 Fortune: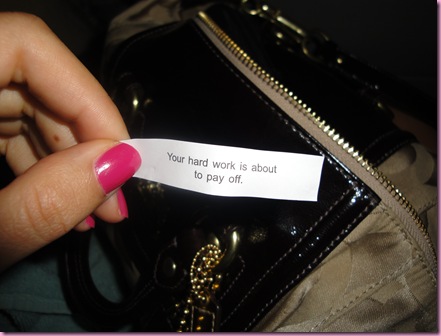 Not too shabby 😉
Well I'm about to eat my bfast and start Julie & Julia. I LOVED the movie, and am hoping the book will be just as good. I brought Twilight for the pilot to see if he wants to get sucked into it read it, but apparently he doesn't want a punch in his man card 😉
See ya SOMEWHERE TROPICAL!!!!
xoxo
Gina