Hi guys!! We're here in the Bahamas after a crrraazzzyyyy day of traveling 🙂
Bahama faces: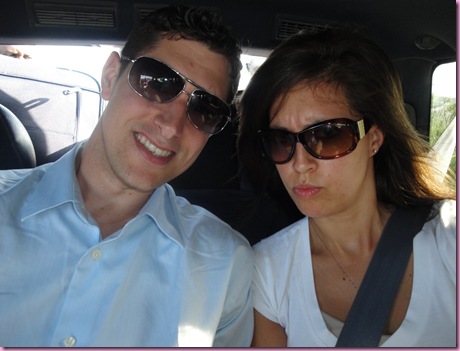 We stopped in Miami from Atlanta and had a pretty long layover. We did what was necessary and grabbed some Cuban food. It felt SO good to use some of my espanol today, too 🙂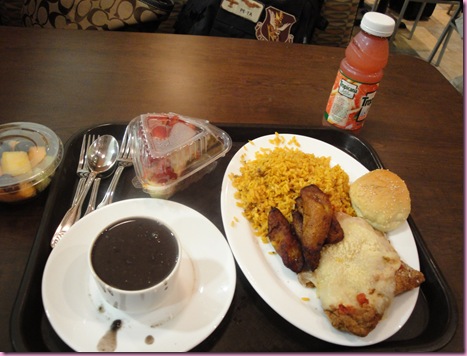 Black bean sopa for me, with a fruit bowl, 3 plantains, and chicken, bread, rice and cheesecake for the pilot.
I also munched this bar: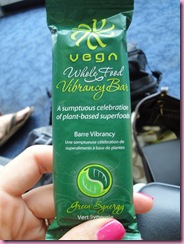 These Vega bars are probably my #1 all-time favorite bar. Too bad my wallet hates them- $3 for a snack bar :/ But soooooo good.
And at the suggestion of my beautiful friend Jenny, I had a shot of espresso from Cafe Versailles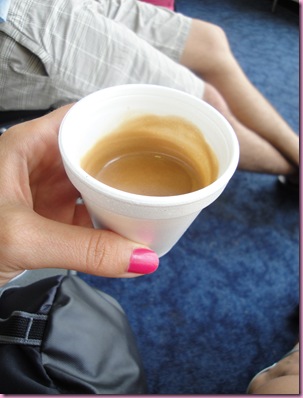 And the pilot was pensive and drank his latte 😉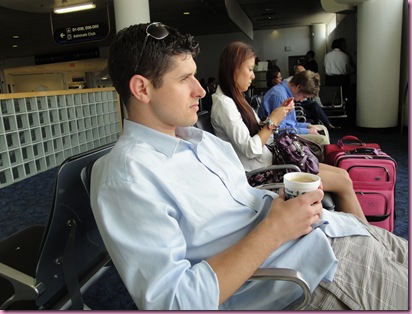 We hopped on the bumpy plane to the Bahamas, and before we knew it, we could see paradise.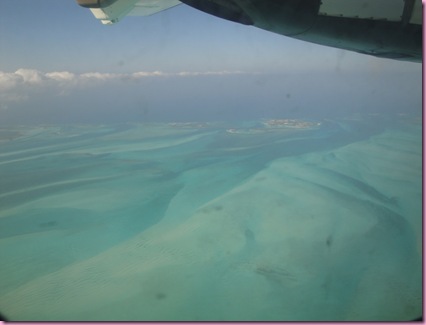 I have NEVER seen water so blue in my entire life.
We went through customs: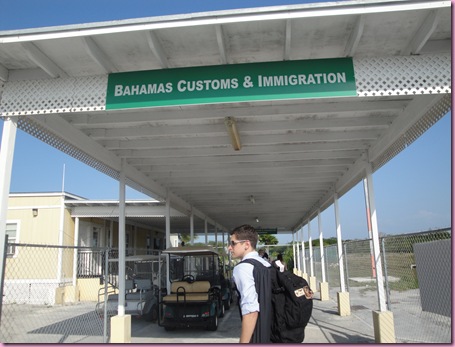 And the car took us to our resort….
where we were greeted with cold towels and champagne.
I could get used to this 😉
Our room: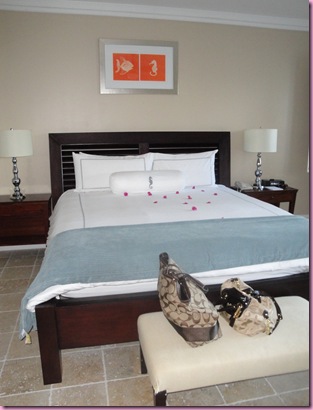 Patio and view: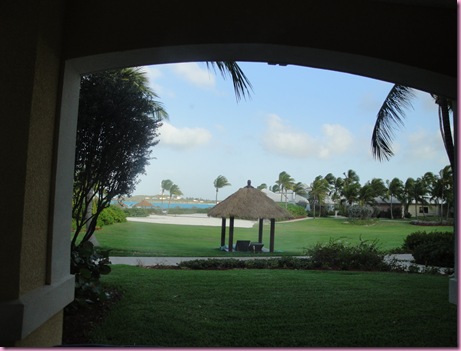 The ocean is right past the sand 😀
TV: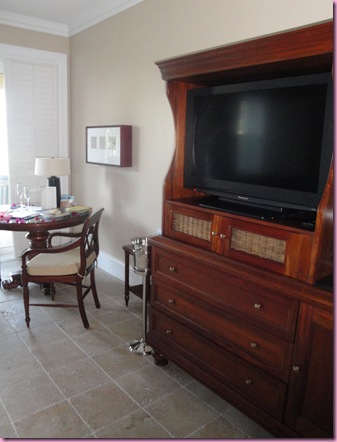 Which will never be turned on… + a fully stocked bar
Powder room: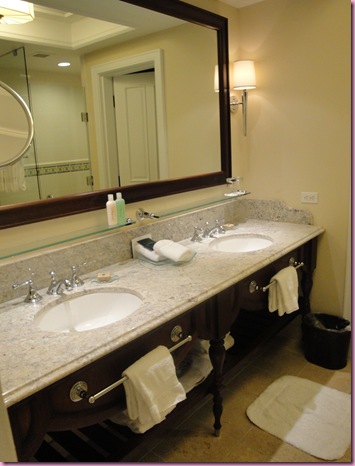 Showaaaaa + tub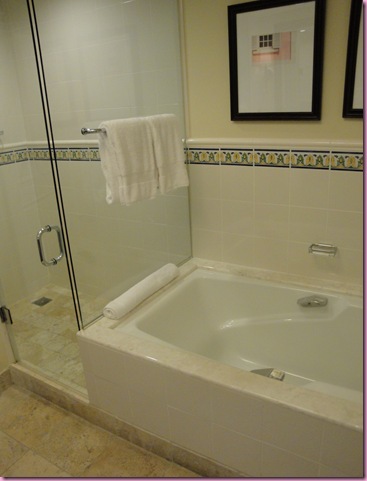 And we're currently doing some damage to these lovely fruit and cheese plates 😀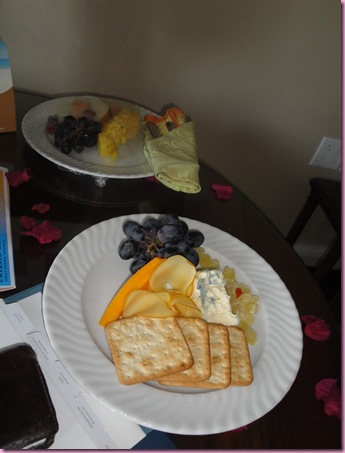 Lurve.
Well we're off to explore 😀 Be back in the morning with lots of photos and shenanigans. Since we have WiFi, I'll be able to keep up with the bloggy while we're on vacay. So glad I could bring ya'll along with us 😉
xoxo,
Gina