Hey everyone 🙂
Wowzas. Thank you so much for all of your lovely comments on the last post… Ya'll made my night with such wonderful and sweet words and I hope you know how much I appreciate it. I was kind of in a bummer mood when I wrote that and you all turned that around so quickly. It was an excellent reminder that we should all find peace with our little quirks… it's what makes us different, makes us beautiful and usually no one notices what the cause of our insecurity is anyway. Just proof that I'm 100% girl and I too have my moments of feeling less-than-fab. I'll definitely stay on the road with finding peace with my bumpy schnoz 😉 Thank you again for making my night <3 Such a beautiful, classy and amazing group of bloggys you are 🙂 xoxo
Today has been pretty standard in the eats department, but on the exciting front, the cafe has a name 🙂
I couldn't wait to break out the mesquite that I had ordered (it came yesterday!)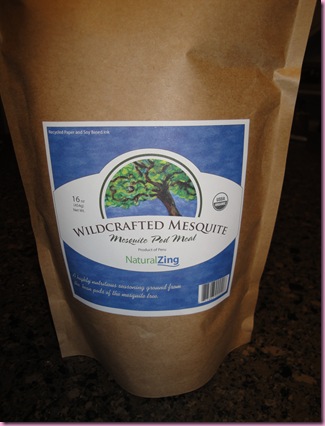 (for info on mesquite, check out this website)
Contrary to what it might sound like, mesquite doesn't taste like BBQ. It has a sweet, almost-carob flavor and I added it to today's breakfast cookie: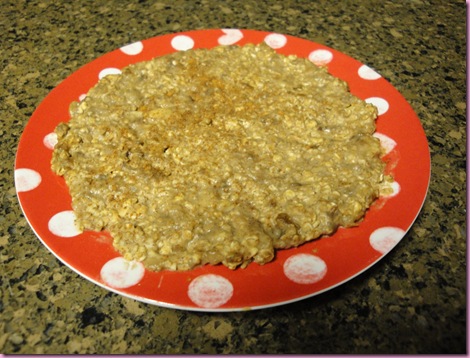 This baby had:
-1/2 C multigrain oats
-1/2 scoop vanilla Sun Warrior
-1 T almond butter
-1 T mesquite
-1 t cinnamon
-pinch sea salt
-1 smashed banana
-almond milk
-and as always, foodgasms 🙂
Yes, I gave up sweets for Lent. I'm not including bfast cookies in the sweets category, but am just going to try to keep them from being dessert-y (by not adding chocolate chips, Stevia, etc)
I hit up the gym with Ashley (biceps and triceps), then came home for an egg puff: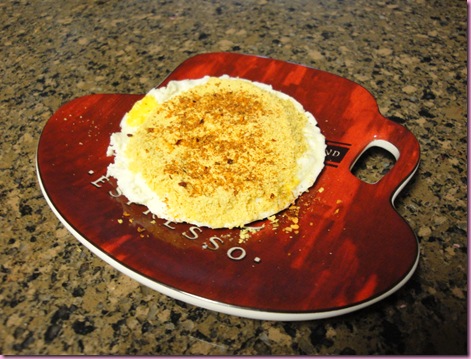 and went in for a Friday facial 😀 I got the usual honey-almond scrub and tried a new peel today- the seaweed mask.
This isn't me in the pic, but it's exactly what the seaweed mask looked like: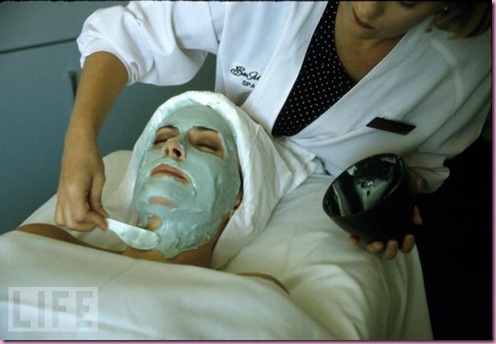 (Source)
The entire mask is peeled off when it dries and it looks like your face 😉
I talked on the phone with the cafe owner for a little while, and we both were in total agreement about the name for the cafe.
There were SO many amazing, witty and creative suggestions, but the one we decided to roll with is:

G.R.O.O.V.E
and in small print underneath that: Gluten-free Raw Organic Original Vegan Eats
Would you eat there?!
I totally would 😀
Bethany, please send me an email and we'll get a contract send out to ya, then I'll get your $50 worth of health food store goodies and macaroons in the mail.
Thank you again to everyone for your wonderful suggestions!!
(The online bakery has a different name and will be up and running by mid-April as well)
Off to train a client <3
xoxo,
Gina