Crunch time + last-minute Thanksgiving recipe ideas
Hi friends! How are you? I hope you're enjoying the morning. It's been a wild and crazy week over here. I thought the girls had school today but it turns out they didn't, so I did a scramble on Monday and Tuesday to wrap work stuff up for today and tomorrow. I finally got everything ready to go and am excited to enjoy the next couple of days with the family, eating pie, and planning our Black Friday plan of attack. 😉 I'm also looking forward to the Thanksgiving turkey burn Peloton ride! I'm taking tomorrow off but will be back on Friday with some faves + a recap from the festivities.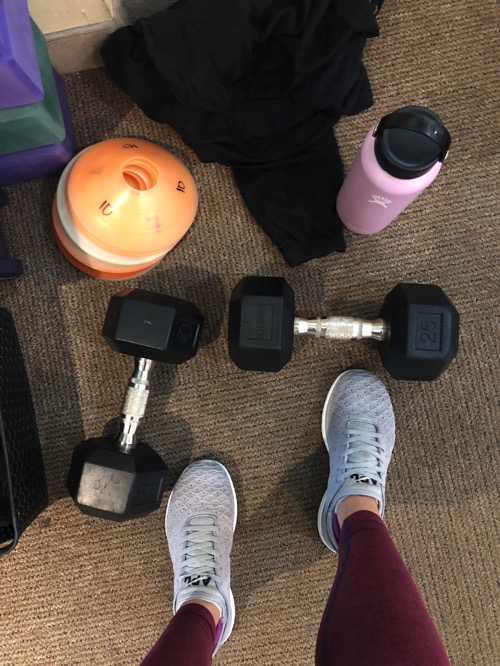 Some recent adventures:
A good friend had a craft night at her house and we made the CUTEST sock gnomes. When she posted the photo of the gnomes on the invite, I thought there was no way I'd be able to make on that looked that good, but it turns out that they were super easy (<— even for the craft impaired). She had all of the supplies at her house and we had a great time making our gnomes, snacking on delicious appetizers, and drinking wine.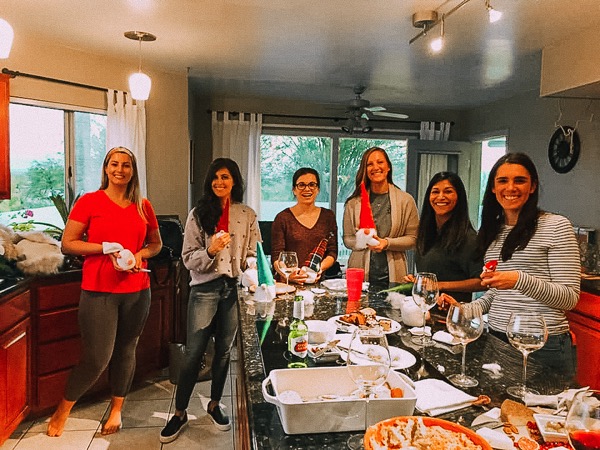 How cute are these lil guys?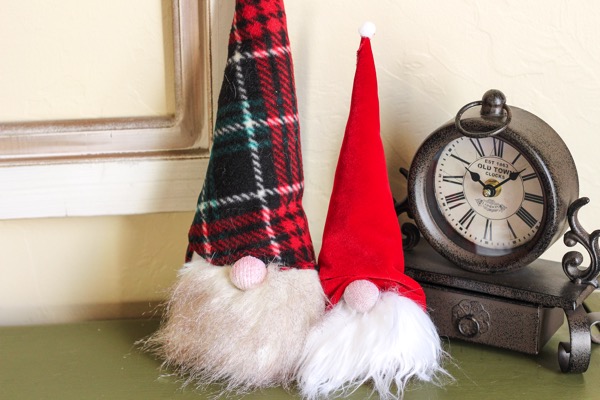 I'll share some holly jolly decorations soon, but here's an entry table that makes me happy.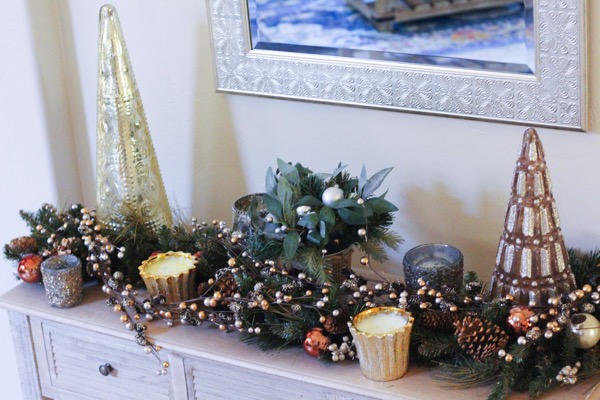 The Pilot and I caught a basketball game the other night and felt right back at home, devouring our El Charro nachos and cheering for the Cats. We usually like to get a mini pack of tickets (8 games) but since his schedule is so sporadic and bananas, it didn't make sense this season. Instead, we're just hopping on tickets when we can and our team is looking pretty amazing so far!
My favorite basketball date: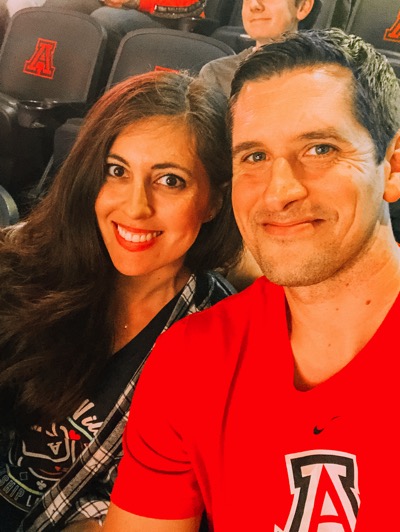 Since we're officially in the holiday cheer, his famous nog is back: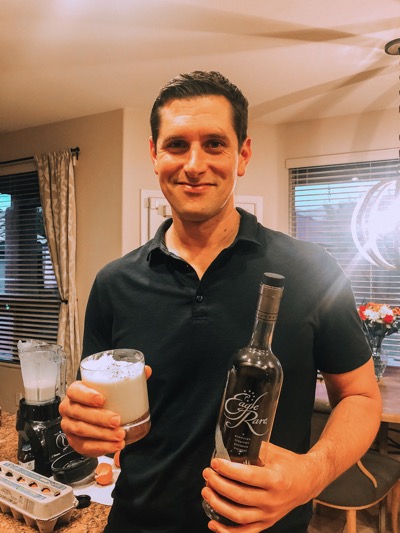 (#neverforget)
and I took the girls to see Frozen 2 at Roadhouse. I have SO MANY thoughts on it – I didn't love it nearly as much as the first but really appreciated the power ballad – but no spoilers. I will say that I'm still trying to figure out why they made a Cats movie since it's the worst musical of all time.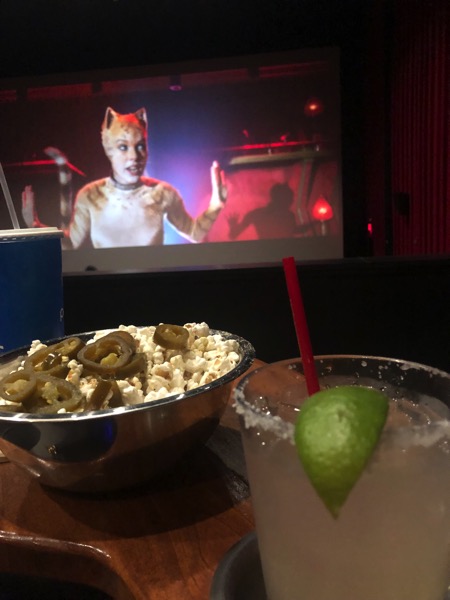 For today, I thought I'd share some last-minute Thanksgiving recipe ideas if you're trying to figure out what to make for tomorrow!
Here are some of my go-tos:
Kyle's perfect Thanksgiving turkey (start brining tonight!)
A healthy twist on sweet potato casserole
Flourless pumpkin chocolate chip bars
Old horrible pics but this tart is incredible
We're having breakfast at Kyle's house so I'm bringing the necessary egg casserole, and then in the afternoon, I'm taking this salad to my uncles.
I hope you have a safe and happy Thanksgiving!
Please know how thankful I am for all of you every single day. I wake up every morning so grateful for the opportunity to connect with you and hang out with you all over here. Thank you for being in my virtual circle of friends and for being so awesome. <3
xo
Gina