Feeding giraffes,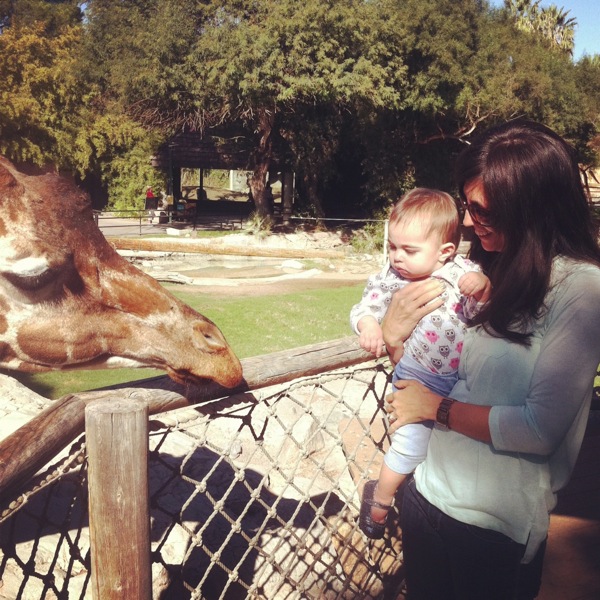 voting, 
and then back home for Liv's nap.  
While Liv was snoozing, I decided it was chip thirty: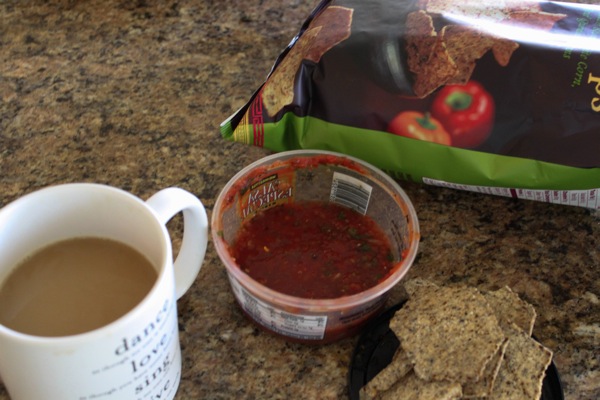 (can we just take a moment of silence for the glory that is TJs quinoa chips? Try them. You will love them)
and then I had a dance party.
Normal Tuesday, right?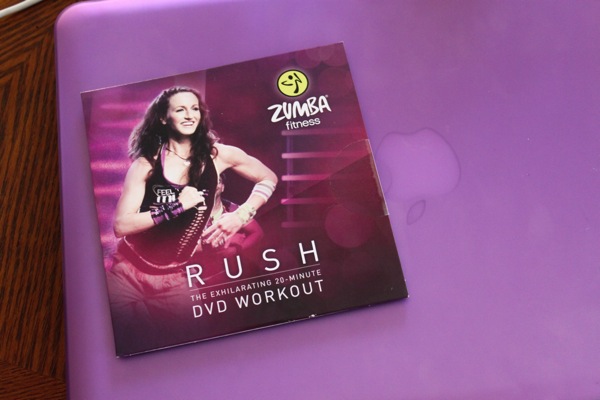 I knew there wouldn't be time for the gym before heading to the basketball game, so got in some cardio during naptime by doing the 20-minute Zumba Rush DVD. It.Was.Awesome.
OpenSky sent me the Exhilarate DVD set when we found out we'd be selling Zumba products in my store, and it's pretty amazing. My favorites are the Exhilarate and Rush DVDS, and I also enjoy the Mix one- different types of international beats, which is great inspiration for the World Beat class I teach at work.
Dance cardio is one of my favorite methods of cardio. Why? You get a KILLER workout -I often burn more calories dancing than I do running- and it's the type of workout where you forget you're working out. It's a huge indication to me that dancing is my "thing" because I never want it to be over. During my Zumba classes, after a hard song, I'll sometimes say, "You know you came to the two-hour Zumba class, right?" I could only dream. Haha.
Besides the Zumba CDs, here's a roundup of some at-home dance cardio options:
-*Tracy Anderson Method: Dance Cardio Workout
I'll be the first to tell you that Tracy is a nut. For real. I don't agree with any of her "diet strategies" but I really like her mat DVD. From what I've heard and read, you do have to learn choreography for her dance DVD, so if you're just getting started with dancing, check out the instructional portion before jumping into it. While I was writing this post, I actually ordered the dance cardio DVD from Amazon… I'm excited to try it.
-*Dance with Julianne: Cardio Ballroom
: I would love to try this one and the reviews are surprisingly good (and I'm guilty of seeing her bod on the cover and thinking "I want to try that workout!"). I used to think that ballroom was a low-key method of working out, until I started taking and teach LaBlast classes… they KILLED me. It's a fun and unique way to burn extra calories.
-*Rhythmica: Dance Cardio Party DVD
: This one seems similar to Zumba, and while I like the emphasis on international beats and dance styles, all the talking would drive me crrraaazzzzyyy. Here's a short video snippet:
with all of the DVDs that are available, my personal favorite option is YouTube. It's so easy to customize your own workouts and put a playlist together. My strategy: put whatever you're looking for into the search bar (like "Merengue") and then filter by rating or view count. It's the simple way to find the gems.
Some great live class options, too:
–Zumba (of course)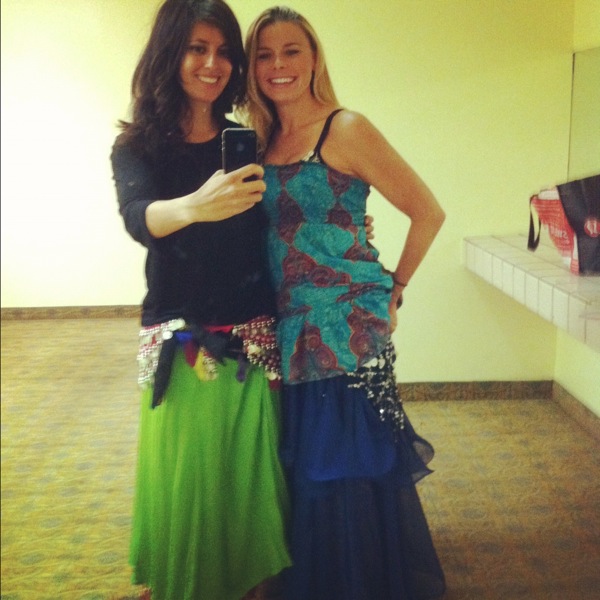 Do you like dance cardio? Any favorite dance cardio DVDs? Any you despise? I wanted to like the Shaun T. Hip Hop Abs video SO much (because I like him soooo so much), but no. It just wasn't for me.
Thank you again for the running shoe advice- I'm off to get re-fitted this afternoon. Maybe I'll find the new shoe of my dreams 😉
xoxox
Gina
New on the family page: a baby pancake recipe
 *=Amazon affiliate link