With all of the Focus On posts in the sea, I CAN'T BELIEVE I haven't written one about Dance Trance. I have no idea how I skipped it- Dance Trance is one of my favorite cardio workouts!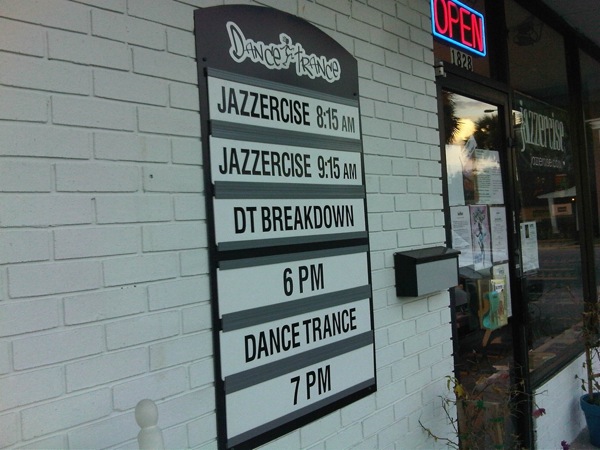 I used to own the license to teach here in Tucson (the info on why I stopped is here). I miss it terribly and would do anything to be able to add a class in my weekly rotation. It's definitely something I'll seek out next time I'm on the east coast.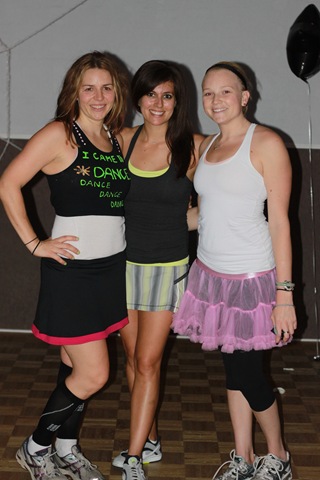 (with Katy -who introduced me to Dance Trance!- and Jess, my lovely lulu friend)
For those of you who haven't tried DT, here's the down low:
What is it?
A dance-driven cardio workout set to all of the songs you hear on the radio. The choreography is a mix of fitness, jazz and hip hop, and the workout itself is a type of interval training. The dances alternate in intensities, and if you take a Breakdown class, you try the song first, then learn the choreography, then do it again before moving onto the next song.
Dance Trance was originated in Jacksonville, FL (they have gorgeous studios if you're nearby) and potential studio owners have to purchase the license, attend the instructor workshop,
and then figure out studio arrangements in their city. For me, I purchased the instructor license after I had taken classes in Orlando for a few months (so I had about 18 songs that I knew really well), attended the workshop, and then began renting a studio here in Tucson.
What to expect:
-A music video/club-type atmosphere. It's dim, many studios have flashing and colored lights and LOUD music. It's the type of workout where you forget you're working out- my favorite way to sweat.
-To have no idea what you're doing the first time. If you attend a "Dance Trance" class, they just put on the music and go- similar to Zumba. Here's the thing, though: the choreography is far more complicated than Zumba. Yes, the verses and choruses repeat the same moves, but steps aren't repeated within the 8 counts as often, plus there's a ton of turning and more technical dance moves. It's a great class for people with technical dance training who don't regularly dance anymore. That's not to say that you can't take classes or pick up the moves without a dance background, but there is a learning curve. 
What to wear:
Supportive shoes for turning and lateral movement, and comfortable fitness clothes. I usually prefer pants or crops for the kicking -don't want to flash anyone the goodies- and many DTers will wear Capezio dance sneakers (which I don't personally love). I'd usually wear Groove pants or crops, a tank, and my Nike huarache sneakers.
Pros:
-Incredible cardio workout once you learn the moves. In an hour class, I'd easily burn 600+ calories.
-Club feel and judgment-free zone. I love the fact that the lights are low and you can truly get lost in the music. It's a great stress reliever and endorphin booster.
-Fun events! DT has its own culture and will often host themed events, like "Dance in the Dark" over Halloween. They use black lights and everyone gets dressed up with glow-in-the-dark goodies and glow sticks- it's a blast.
-Challenging choreography. This is also a con, but I think that DT is the perfect option for someone that wants a more complex dance cardio workout.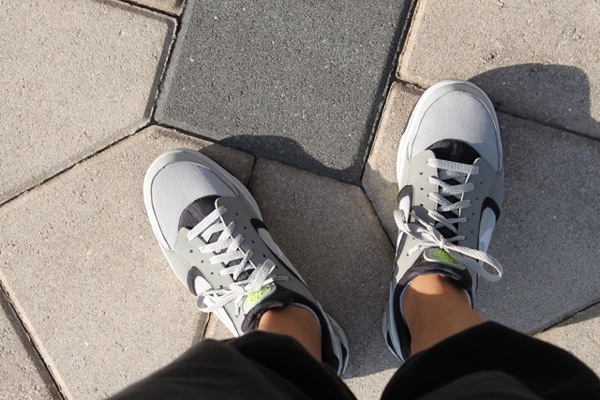 (my favorite- and sadly discontinued- sneaks.)
Cons:
-Limited availability. Dance Trance is still growing, so you may not have classes offered in your area. I was pretty excited to see that one opened up in Valdosta shortly after we moved.
-Lack of consistency across studios. This can be the case with any type of workout- it really depends on your studio and instructors. You could be you be disappointed or blown away with awesomeness, depending on the studio, instructor and choreography. (For those of you in Orlando, you will be blown.away. with awesomeness. I miss my Orlando DT girls so much and the classes are AMAZING.) Like Zumba, instructors receive DVDs with choreography, but also have the freedom to develop their own dances. This could be a good thing… or a terrible thing.
-Challenging choreography. The first time I went, I watched and followed about a beat and a half behind and didn't get a great workout. Instead of being frustrated, it really made me want to go back and learn the moves. The great thing is that they offer Breakdown classes, so you can learn the choreography (I think they go over 3 songs during the class) and bust out next time you go to DT.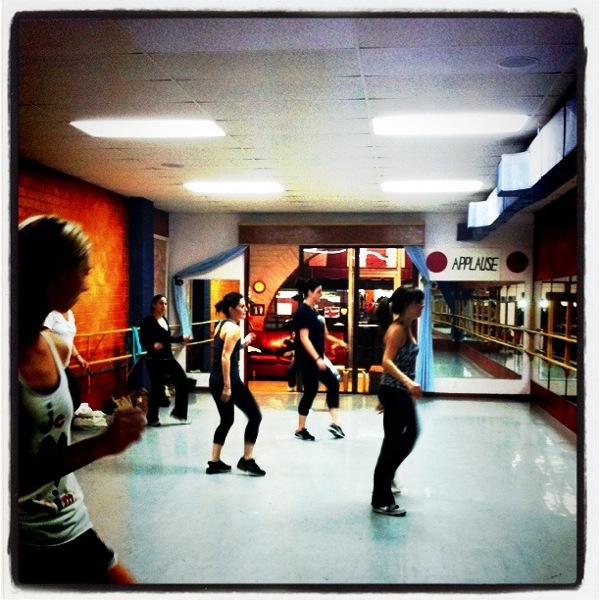 Have you ever tried a Dance Trance class? Do you think it's something you would enjoy? There is a list of locations here. 
Fellow dance cardio fans: what's your favorite?
I love Zumba and DT, but would also love to try Jazzercise or the new Shaun T. STRIDE class.
Whatever you do, make sure to find a cardio option that you love and can look forward to. It's much easier to make something part of your lifestyle when it's something you enjoy <3