Oh Voodoo Donuts, it was hard to say goodbye.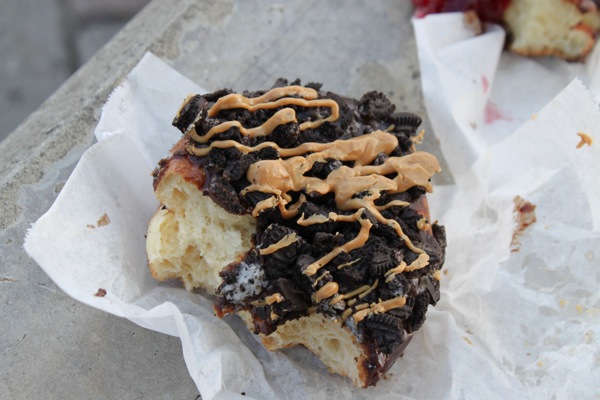 While we were in Portland. we ate at some seriously amazing places. Everything seemed to have a local and seasonal emphasis, and I was blown away by the availability of vegan/veggie options. Visiting a city like Portland always gives me a kick in the pants to focus more on plant-based foods — not only are they delicious, but I always feel so good when I'm eating a variety of produce.
Here are the fabulous restaurants we enjoyed:
Kure Juice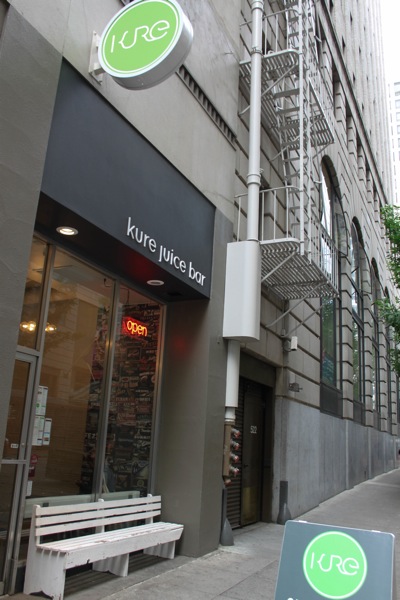 We loved Kure Juice so much, we ended up going back at least 3 times. They have a wonderful juice and smoothie menu -we couldn't help but wonder how much produce they go through each day!- and also fun snacks like raw vegan bars, collard wraps, salads, energy bites, smoothie bowls and parfaits. I tend to get into juice and smoothie ruts, so I feel like I have so many new combos to try at home now.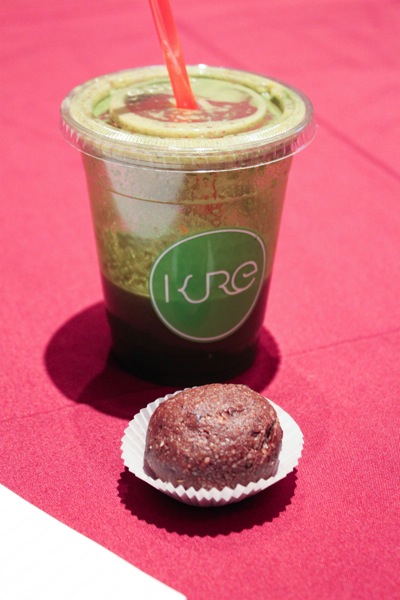 Luc Lac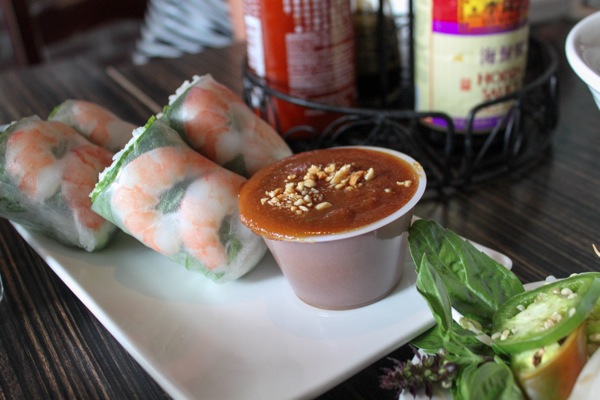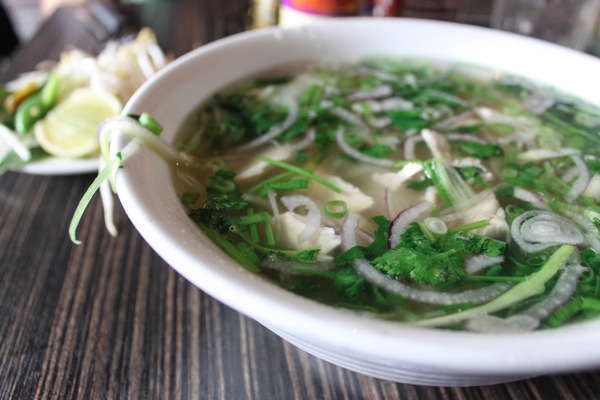 This is where I had my first pho experience. Kyle and Meg often go out for pho in Tucson, but I never join them because I thought the noodles were regular noodles (aka not gluten-free, aka a large bowl of them would make me look and feel 9 months pregnant). Turns out that the noodles are RICE noodles. (Here's where I smack myself in the face.) Turns out, Luc Lac is pretty famous for their pho, and even though it was made with beef broth -I've never been a fan of beef or beef products- I knew I had to do it right and try it anyway. The bowl was gigantic, and was filled with the aromatic broth, noodles, lemongrass, onion slivers and was accompanied by a side of lime, Thai basil, sprouts and chili pepper. I added in lots of chopped basil, lime juice, a hefty drizzle of sriracha and hoisin sauce.  It was probably in the top 5 of best foods I've ever eaten. The only thing was that I had problems figuring out how to eat it with the noodles -chopsticks? fork? spoon? combo?- so I did what I could and took the rest back to the hotel. It was eaten cold out of the hotel fridge over the next couple of days… and it was insane. I can't wait to find a good spot in Tucson!
Voodoo Donuts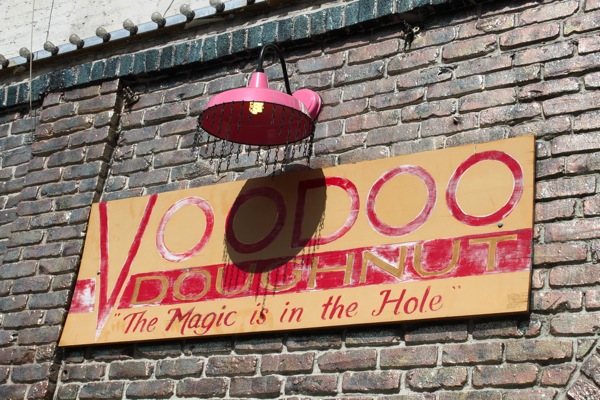 Indeed.
This is the funkiest little donut shop I've ever seen.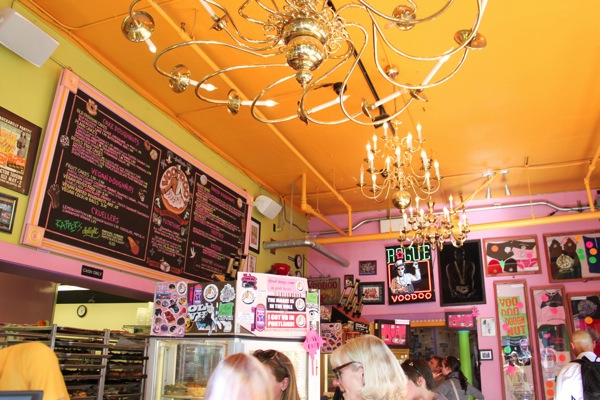 It's open 24/7 and apparently, there's always a line outside (especially after the bars close).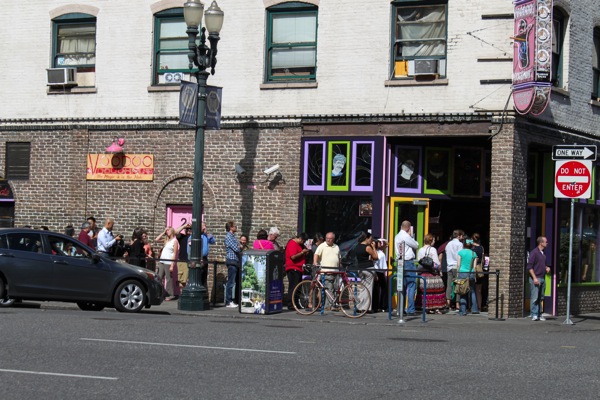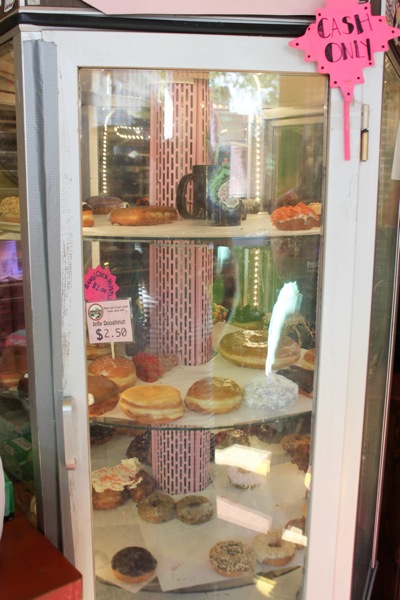 So many fun donut options and vegan donut options! Since everything looked so good, I got two to share: a double chocolate one with Cocoa Puffs on top, and an original donut topped with chocolate, chopped Oreos and a peanut butter drizzle (I know, right?!). The Oreo one took the cake 😉 [Heads up: Voodoo Donuts only takes cash, and most of us didn't have much on hand. Next time I'll plan accordingly!]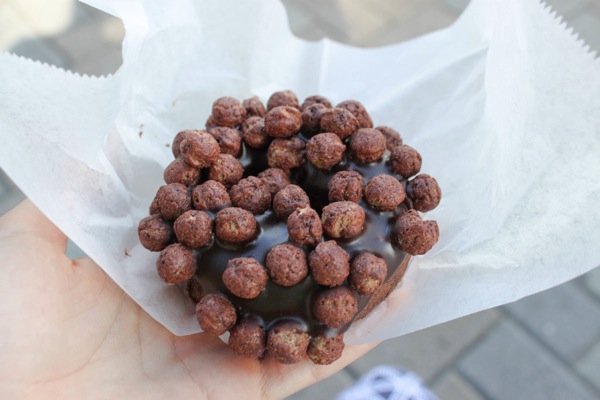 Portland City Grill 
Rach warned me about this one. She said the view is awesome, the drinks are awesome, the food: not so awesome. We had received so many recommendations to try it, so we decided to go for it, but I kept her advice in the back of my brain. When I saw $40+ options on the menu, I decided I didn't want to pay a lot for not-so-awesome food, so I ordered the Caesar salad with chicken (which was actually pretty good for a Caesar) and a beautiful glass of Malbec.
Noble Rot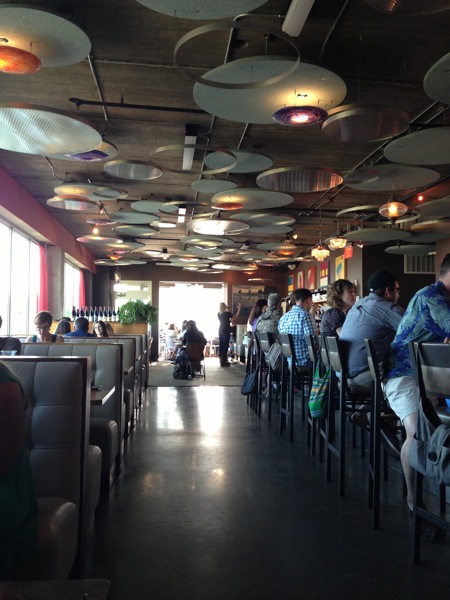 We went to Noble Rot for drinks with some friends from Laughing Cow. I loved the vibe, the view, and would have loved to try their dinner- it smelled heavenly. Since it was a wine bar, I got a glass of Shiraz and enjoyed the fun atmosphere and company before a few of us headed to the Farm House. Allie works with Fanscape and I've known her via the blog for a while -she's done all of the Blue Diamond giveaways with me- and was so kind to treat us to an awesome dinner.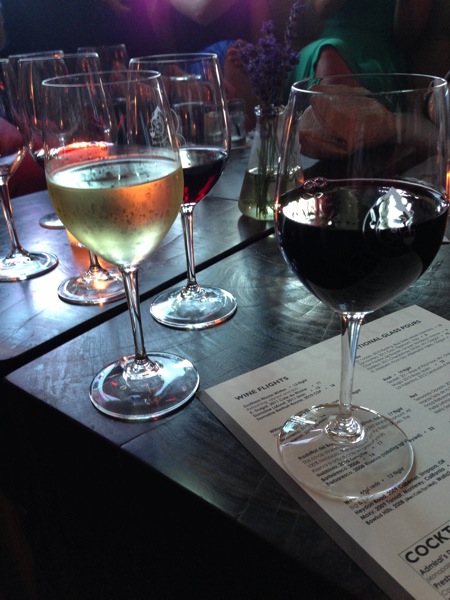 The Farm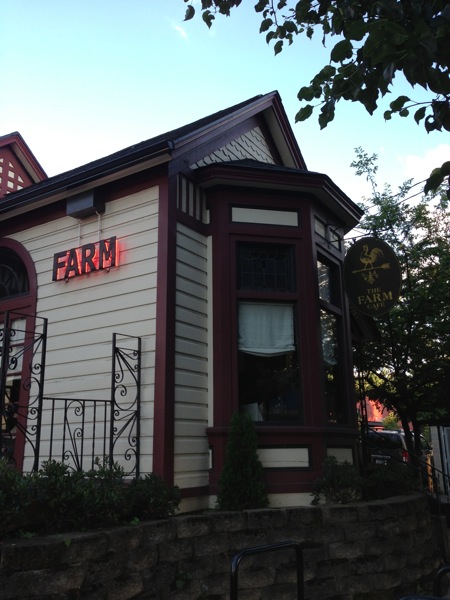 We dined with Allie at the Farm, and I think it was my favorite dinner out of everything we tried. It was actually an old house, which was turned into a restaurant- the interior was SO cute. It was smaller with a more intimate setting, unique art pieces and a modern vibe. The food was locally-sourced, extremely fresh and wonderful! I decided to try the fennel salad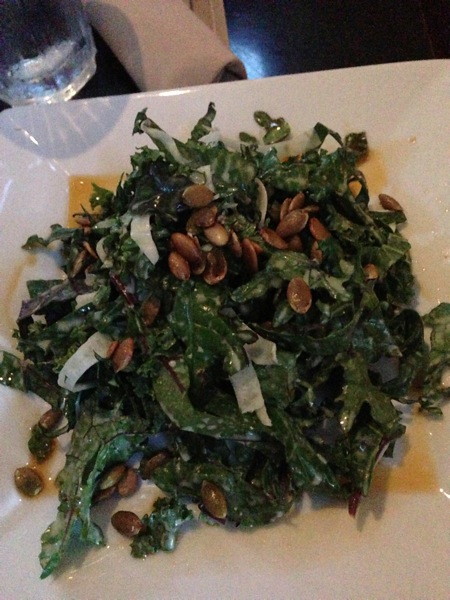 (this had a bright and tangy lemon vinaigrette)
and the Cajun Rock Fish, which was served with rice and veggies. The rock fish was perfection: beautifully prepared and spicy. (I took a sad iPhone pic but it's blurry and doesn't do it justice)
The Nines Rooftop bar
The view was incredible, but they didn't offer many appetizers and also didn't have a *fun* drink menu. The server said to think of it like a wedding with many limited beverage options (wine, mixers, basic vodka, whiskey, tequila). I got a margarita, which was pretty good, but I would have loved a unique cocktail.
Picnic House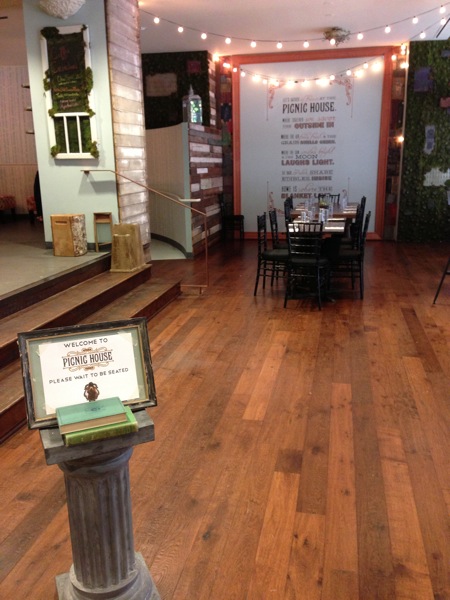 I loved the romantic and whimsical atmosphere of Picnix House- it made me feel like if Anthropologie were a restaurant, that would be it (if that makes any sense, haha). It had wooden picnic benches and comfy upholstered chairs for seating, and more locally-sourced menu options. I asked the server what he would recommend and he said the chicken was his favorite dish. My first thought was, "Meh? Chicken?" but since they were out of salmon, I gave it a whirl. It was fantastic. Since it was cooked skin on, it was moist and extremely flavorful from the fresh herbs and spices. The mashed potatoes were lovely, too.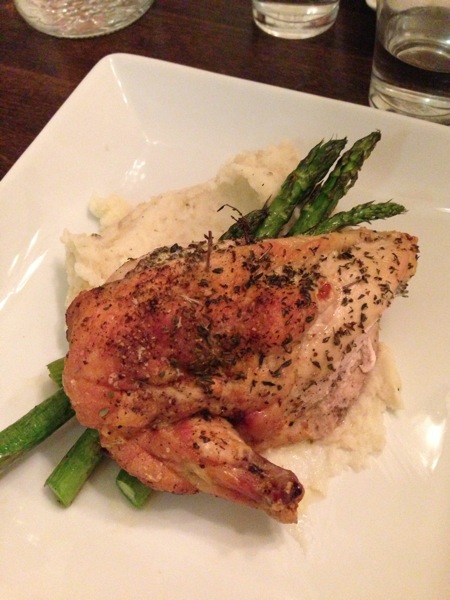 We also shared a table full of appetizers: meat and cheese board, goat cheese crostini (my personal fave), beets, grilled watermelon and brussels sprouts. My only less than stellar comment about this restaurant was that the service was extremely, extremely slow. Of course, I wasn't hoping for fast food or anything like that -I love to sip a cocktail and enjoy appetizers while waiting- but there were only two other full tables, and we waited at least an hour for our entrees.
There were a couple of places I really wanted to try that we didn't end up visiting. Number one: Salt and Straw! <– handmade ice cream using local produce and even beer-flavored ice cream! Next time, Portland, next time.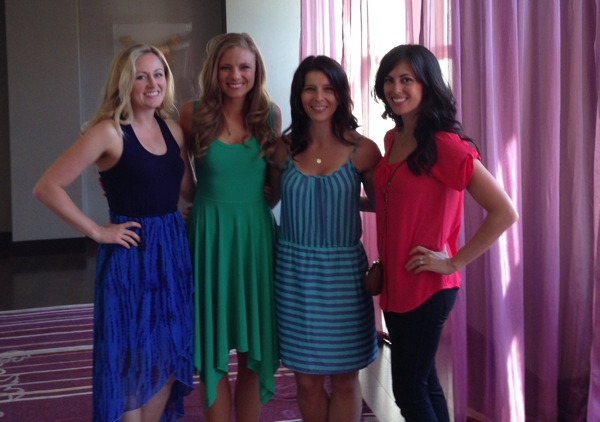 (a few of my lovely dates from the weekend)
What's the best vacation food you've ever eaten? I love the food in Las Vegas. Whenever we visit, we make sure to try out as many fun places as possible, while also hitting up our all-time faves (Mon Ami Gabi for breakfast/brunch and Mesa Grill for dinner).
Hope you have a wonderful day!
xoxo
Gina