Hi guys! Hope you've had a wonderful day <3
Sorry I'm late posting- I was busy munching Cheesecake Factory and shopping with the Pilot. I knew you would understand 😉
This afternoon, in the middle of Packing Frenzy 2010, I put together all of the macaroon bundles for my HLS friends. If you see me at HLS and would like some macaroons, just ask! I'll have a stash in my LiveWell Bag 🙂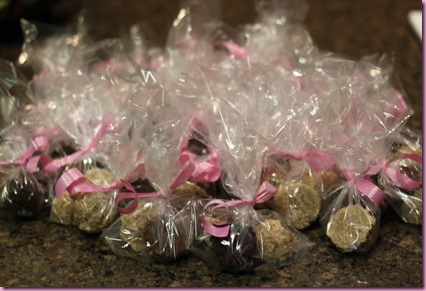 For lonchi, I munched a leftover McCurry burger atop organic cucumber and grape tomatoes dressed with Dijon mustard, white wine vinegar, Stevia, cayenne and Garlic Gold (MAYJAH GG promo comin' atcha in the morning)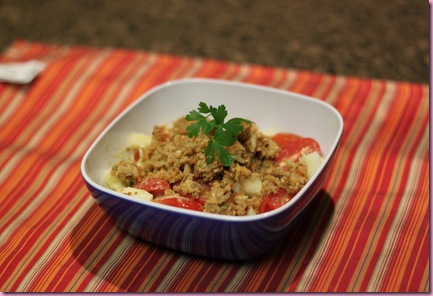 The doorbell rang, and even though I knew what it was, I waited until I finished my lunch to open the package. This confirmed that as crazy of a shopaholic I am, I love food EVEN more. 😉 Who knew?!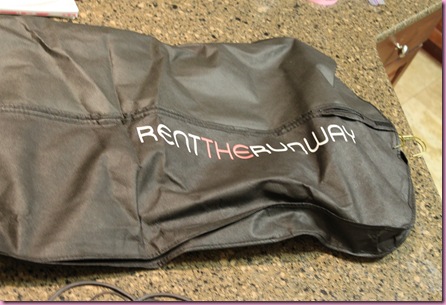 I opened the package with gusto, tried on the dresses, and actually started crying when the one I was so excited about looked horrendous. The fit was totally wrong… tight in the hips, baggy in the waist, and the girls totally hanging out. The pilot came home from work to me in tears, still wearing the dress (which he agreed as sweetly as possible that it was a disaster) on the phone with Rent the Runway. I'm not one to say anything about companies when they're less-than-stellar, but do want to tell you guys that customer service was extremely rude and unwilling to help. I *should* have read their return policy more carefully, because I was going to be charged for both dresses even though the second dress that fit me was much less expensive, or I'd have to send both dresses back and be left with nothing to wear this weekend in order to get a full refund. I understand that policies are there for a reason, but in certain situations where the customer is truly unhappy, you should be polite –they weren't- and *try* to do something to help them. When I was a department store area sales manager (pre blog!), my store manager would always tell us to make an exception if a customer wasn't fully satisfied.
They didn't offer me a credit for the $250 dress until I told them I had a blog and was really looking forward to sharing my experience with my readers. (I hate hate HATE to pull the blog card in situations like that, but it was the only way they offered to help. Terrible) So now I'm wearing dress #2, which did fit and sent the other dress back.
The pilot and I got on the road to J-ville, and the Cheesecake Factory's brown bread *almost* made me forget about the whole debacle.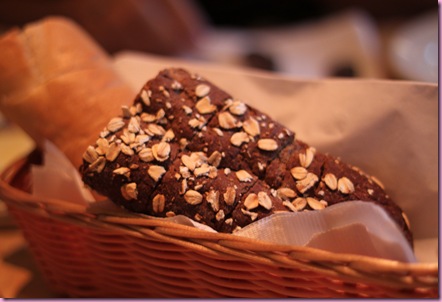 For my entree, I rolled with the usual vegetable salad (beets, edamame, cucumber, tomatoes, roasted asparagus and greens), with goat cheese instead of cheddar, balsamic dressing (I forgot to get it on the side) + a grilled piece of salmon.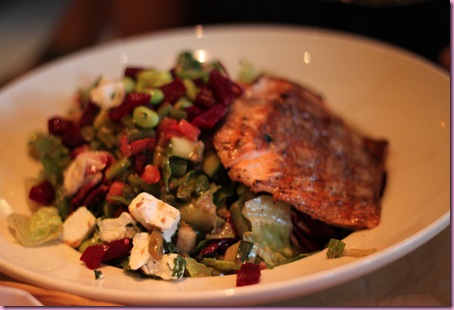 Now we're chillaxin at the hotel and going to call it an early night since I leave for CHICAGO IN THE MORNING!!! 😀
Hope I don't wake up the hotel neighbors with my AM TurboFire sesh 😉
See ya before I leave with a crazy awesome Garlic Gold promo <3
xoxo,
Gina
Something to talk about: What was your favorite formal dress ever?? I LOVED my Junior prom dress that was a purple-y pink color and laced up the back, and also this dress I wore to the squadron Christmas party 3 years ago. Simple but still fun 🙂