Heyyyyyy 😀 How are ya?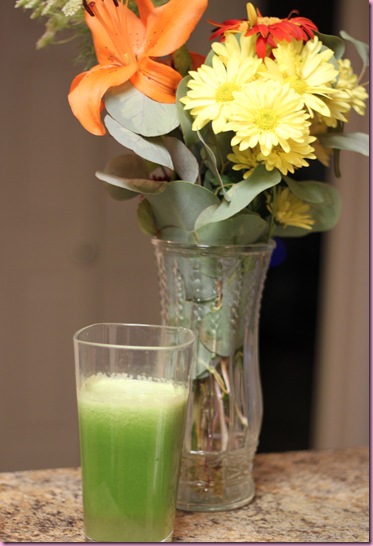 Before teaching this morning, I enjoyed a fabulous green juice. It's the same one I've been making for the past week + (green apple, cucumber, romaine, lemon) but I might get a little crazy tomorrow and change it up 😉 As I made my juice in my Jack LaLanne juicer, I definitely thought of the mastermind behind it and the positive impact he left on the world. (Check out *this article* on Jack LaLanne, who recently passed away at the age of 96)
I also had a bowl of quinoa with organic butter, raw honey, cinnamon, almond milk and fresh blueberries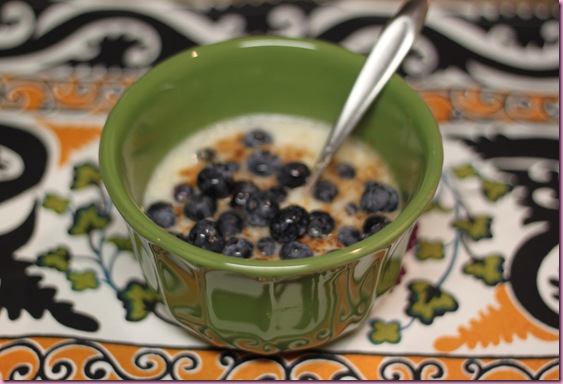 Purfection.
Teaching was a BLASTY, and then I chugged a protein shake on the way to check out a house that we're interested in.
It was beautiful. Open windows, a balcony with the master bedroom, grassy backyard, roses that bloom in the summer, 4 bedrooms, great neighborhood.
A couple fixer-uppers:
-Lighting fixtures
-Wallpaper in the laundry room (with kittens)
-Non-granite countertops (a must)
-Little closet 🙁
-Sliding glass door on the shower- very hard to keep sparkly clean
All things that can be fixed, but I'm going to talk to the Pilot and send him pics to see what he says. I'm just excited to have a PERMANENT place to live in the near future! And decorating….. I live for decorating 🙂
Lunch was pretty much face-rocking: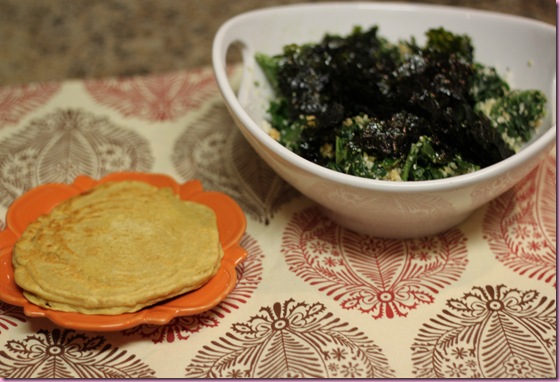 A salad beast that began with kale, massaged (in a creepy way) with avocado, lemon juice, a little olive oil, Tamari and cayenne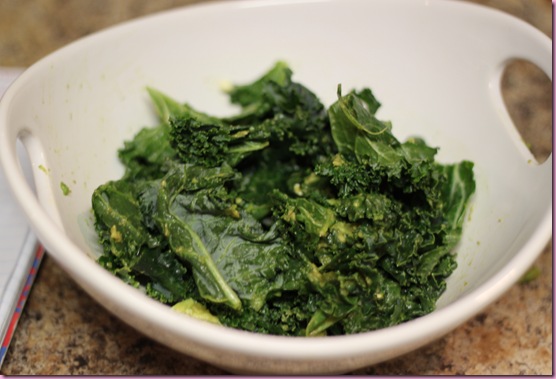 Topped with cauliflower "rice" (1/2 head of cauliflower pulsed to rice-sized pieces in the food processor), Garlic Gold, and seaweed snacks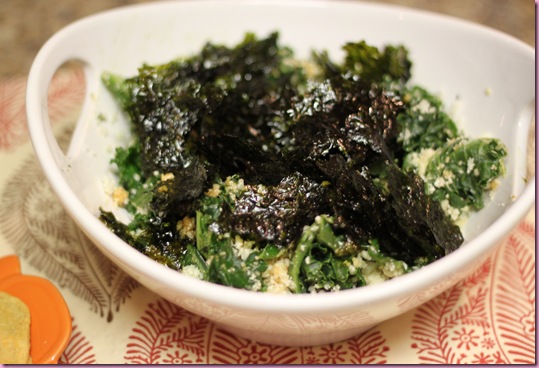 + a piece of socca (garbanzo bean flour and water, cooked in coconut oil like a pancake)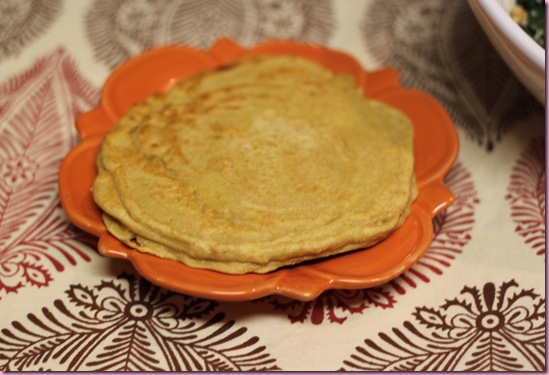 I'm gonna double dip today—I taught this morning and am going to check out my friend's Zumba class tonight 🙂 I love taking class from other instructors.
Enjoy the rest of your day! <3
xoxo
Gina
Today's tip: Make sure to get some carb replenishment if you'll be working out for longer than an hour. Our body uses carbs for energy, followed by fat, then protein. If you have a little snack in between classes, or on a long run, you'll keep your body from entering a catabolic state and munching on your muscles for fuel. Some of my favorites: Clif Shot Blocks, Clif Energy Gels (the mocha flavor will rock your world!), a couple of medjool dates, or Honey Stingers.