Heyyyyy 🙂 Happy Sunday! How's your weekend been?
My Saturday was bueno. I enjoyed the training appointments and nutrition consultation, but it felt SO GOOD to come home to the casa.
Some Saturday eats:
These bad johnnies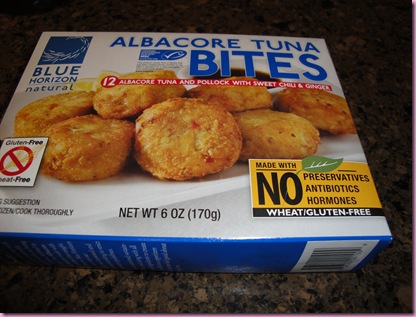 The pilot enjoyed his along a sandwich, and I added my portion to a beast.
Check out how TALL it was!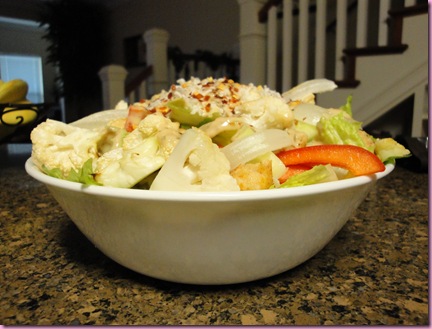 Serious salad beastliness right there 😉
That massive volcano of goodness included romaine, bell pepper, grape tomatoes, roasted cauliflower and onion, tuna bites, red pepper flakes and Goddess dressing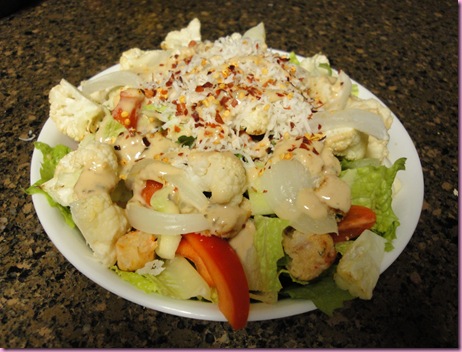 I met Jeni at the gym –and later, the pilot joined the gym party- and proceeded to finish 8.3 miles on the revolving apparatus of death (treadmill). 8.3!!!! By far, the longest I've ever been able to stay on that thing without dying of boredom. I'm an outside runner kinda girl.
I attribute the distance success to a baller playlist: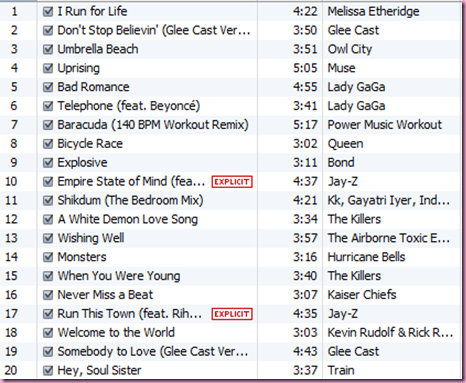 "I Run for Life" was the first song they played at my first 5k, when I was a junior in college. I knew it would get me going.. and Glee and Gaga always do the trick 🙂
Here's how 8.3 miles on the treadmill feels: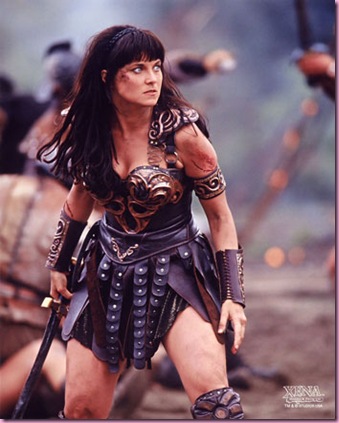 (Source)
Like a warrior.
Here's how 8.3 miles on the treadmill looks: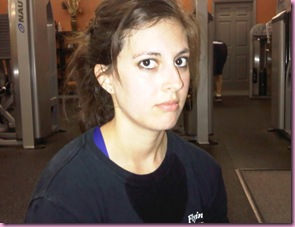 Like a sweaty, skeptical mess.
I couldn't wait to dig into the calzones the pilot and I were making for dinner.
The dough I made was a little sticky and hard to work with, though!
My calzone had zucchini, squash, sundried tomatoes, oregano, garlic and basil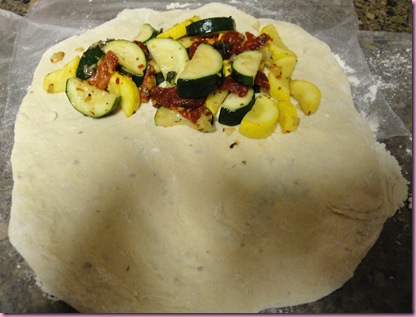 The pilot had organic pepperoni and cheese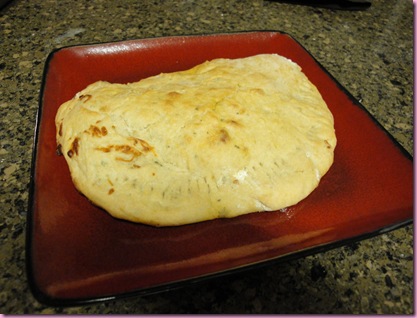 And mine –after performing a Heidi Montag-esque plastic surgery operation (by adding scraps of dough)- was less than attractive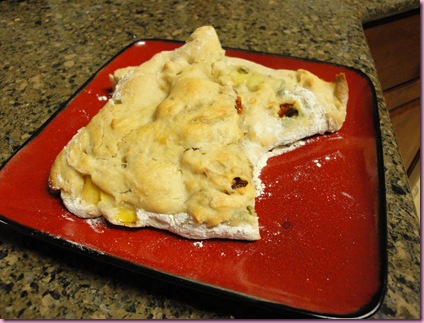 It tasted like foodgasms, despite the appearance, and the spelt dough (homemade, using this recipe, subbing gluten-free baking mix and spelt flour for the white and wheat, respectively) was glorious. We dipped our calzones into organic marinara sauce <3
Well I'm off with the girls for shopping and Bikram yoga in Jacksonville for the day. Here's hoping I come back with lots of fun stuff 🙂
Enjoy your Sunday and I'll see you tomorrow with week 2 of the Winter Shape Up.
Much love,
Gina