Or that one time I had a little sangria and ended up dancing on stage with a bellydancer. More on that in a sec haha.
Hi friends!! Happy Monday and Thanksgiving week! How was the weekend? I hope you had a great one. We spent lots of time together as a fam, enjoyed delicious dinners, a date night, and were super productive. The Pilot has a huge Master's paper due, and I'm finishing up PBB advanced (can't wait!!) so we switched off work time with lots of time together as a family. It worked out really well.
San Diego has been suddenly hit with "winter" (my friends who experience that white stuff that falls from the sky can tilt their heads back and laugh), but it was cool and cloudy and wonderful all weekend.
SWEATER WEATHER IS HERE.
We made some Shrimp and Swordfish Curry: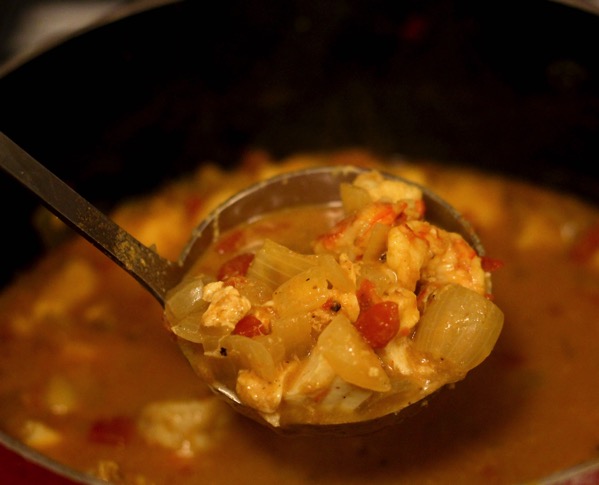 (used halibut from Point Loma Seafoods since I'm not a huge swordfish fan)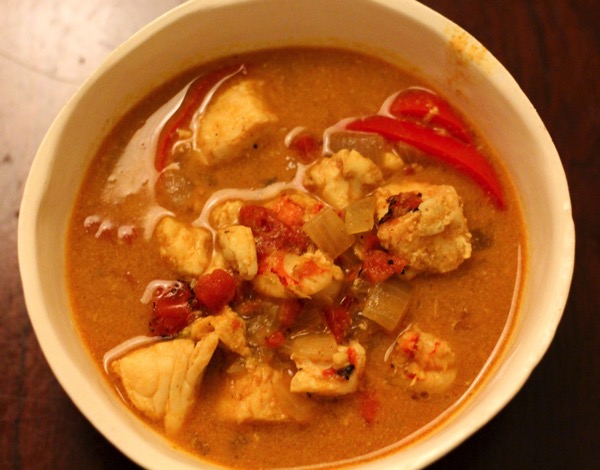 and also had date night at Cafe Sevilla.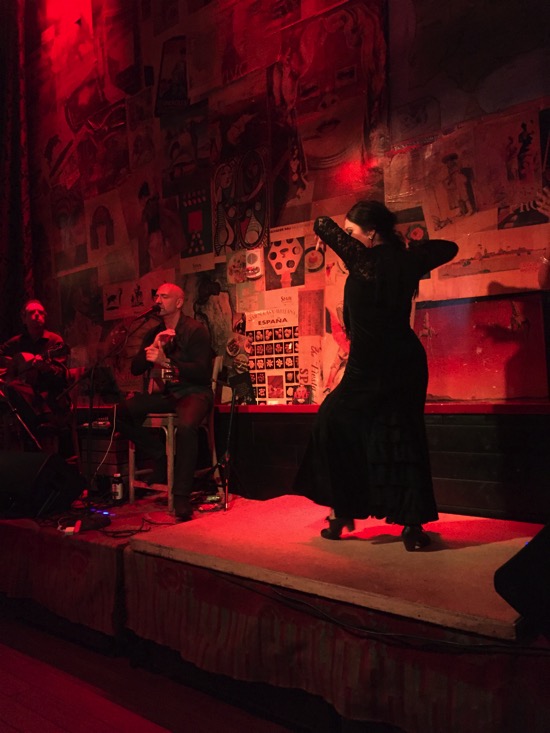 This is a bold statement, but Cafe Sevilla is my new favorite place in San Diego. We didn't discover it until our last month here, but at least we found it. The Pilot had bought some tickets for their flamenco show for my birthday dinner, and we could finally use some of them this weekend. (The three other couples who were going to come with us on my bday couldn't make it this past weekend. Finding a sitter the weekend before Thanksgiving is tricky business! So, we figured it would be a perfect opportunity to enjoy a date night.)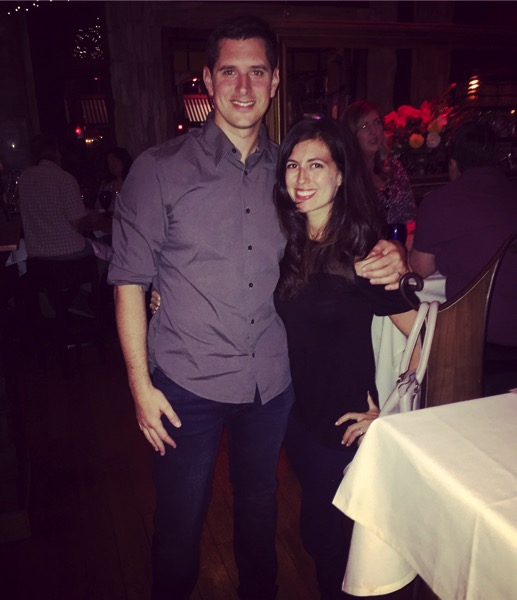 From the exterior, Cafe Sevilla looks like a quaint, romantic spot. When you walk inside, it is HUGE and adorned with Spanish paintings, elaborate decor, and a moody vibe. It's also three stories.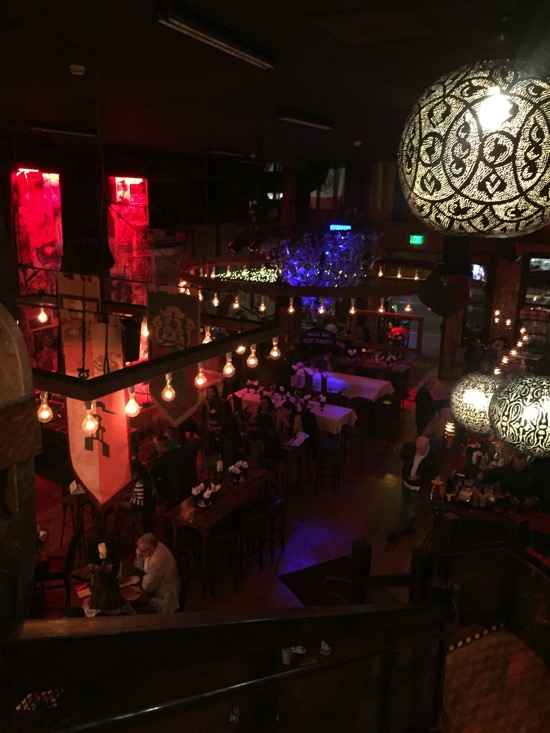 (It was quieter during the dinner hour, but as the show began, it quickly filled up.)
They have a basement (<— transforms into a club), the main floor, and an upstairs area. If you have show tickets, you sit at long tables facing the stage on the main area. (Restaurant-goers can still see/hear the show from the bar area and upstairs, but it's definitely worth it to be up close.) We also enjoyed a 3-course meal (salad, entree, dessert) and tapas.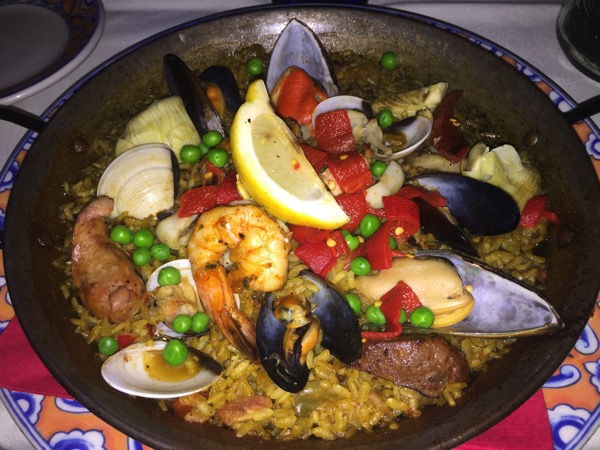 (I wanted to curl up and live in the paella.)
While we drank sangria and ate incredible food, we were treated to the show: live flamenco guitarists, a singer, a flamenco dancer, and a bellydancer. I go crazy for flamenco -and took a handful of classes here in San Diego- and the musicians and dancers were amazing. A fun fact: Spanish culture believes that proficienct flamenco artists should be older. You're supposed to feel the music in your soul, and it's believed that dancers/singers under age 30 haven't yet had the life experiences to truly relate to the emotions and expressions of the art.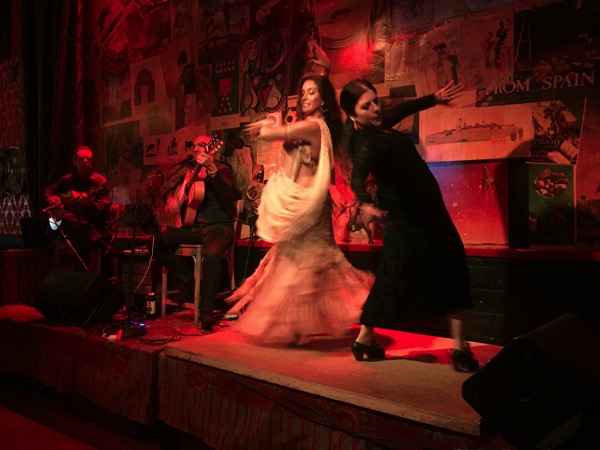 Needless to say, we were having the best time. I think they could tell I was really into it, because one minute I was clapping and olé-ing my little heart out, and the next minute, I was pulled onstage, had a red scarf tied around my waist, and was bellydancing with the bellydancer.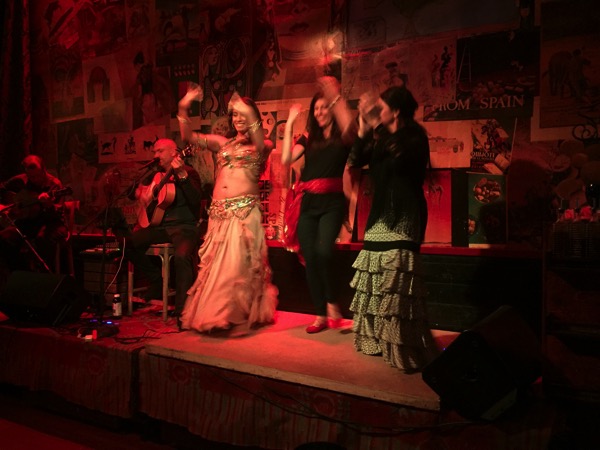 It was the sangria.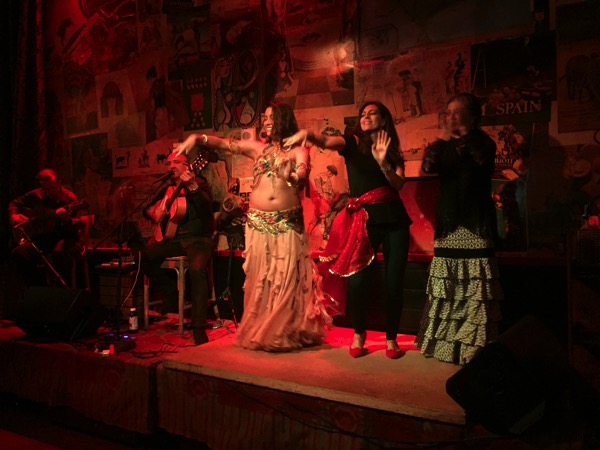 We had a blast and will definitely be back again before we leave.
Saturday afternoon, I took an Orangetheory class,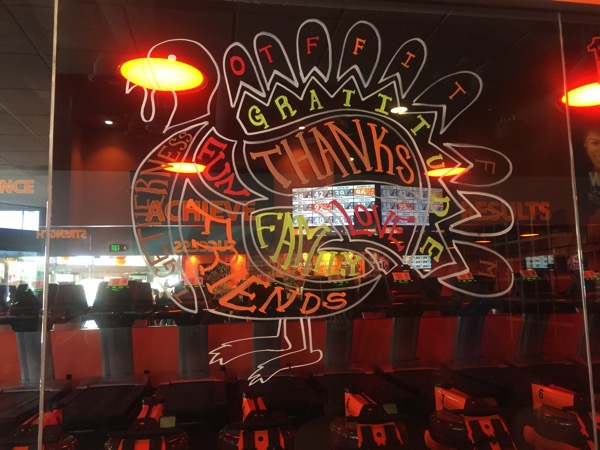 and Sunday morning, I subbed Spin. I also got to check out a local Beautycounter event my friend Betsy was hosting at Rica Boutique. (If you're in the area, they have so many cute and unique pieces right now.) La Jolla has already decked the streets with Christmas decor, and it was fun to walk past giant inflatable Nutcrackers. When I got home from the event, things were shaken up a bit.
P, our little daredevil, escaped from her crib, so we got her checked out at the doc. She bruised up her forehead and nose pretty badly, but thankfully, she's ok. We had to detach the changing table from her crib and turn it around, so the high side is on the outside now. She's so tall, and strong, she just tries to swing her leg up and over. She can't get out now that we moved it around, but it looks like a toddler bed or mattress on the floor is going to happen.
Mama friends: please let me know if you had any young escape artists (P is only 12 months!) and if you have any tips.
I hope you have a very happy Monday!! We're off to the park with some friends and getting packed for our Tucson trip.
Are you traveling this week, or staying home? Any random happenings from the weekend?
xoxo
Gina