Hi friends 🙂 How's your day going?
Lately I've been doing something fun that I haven't done in a while: training a client on a distance basis. Recently, I got an email asking for some guidance, and decided to go for it since this particular individual knows how to lift weights and is already comfortable working out. I send her a plan each week and we have a weekly Skype chat to answer questions and go over goals. I'm absolutely loving it 🙂
Yesterday, we spent some of our conversation talking about smart snacking and taming the snack monster.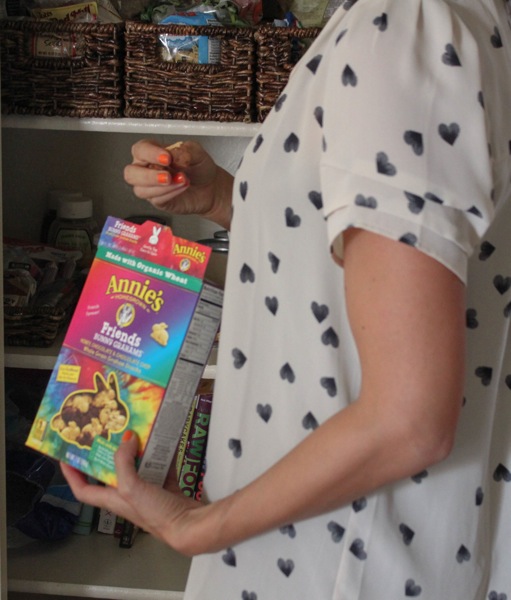 (Why are those little bunnies so delicious??)
This is something I'm sure many people can relate to. It's easy to grab a snack when you're feeling emotional, hormonal (gimme alllllllll the chocolate), or bored.
Before I continue on with this post, I just want to clarify that I'm talking about mindless snacking, not depriving yourself if you're actually hungry. You need to nourish and feed your body! If you feel that reading the rest of this post would be uncomfortable or triggering for you, it might be worth a skip. What we read can affect our minds, and it's up to everyone to us their best judgement. If you're experiencing or recovering from an eating disorder, I'm sending all of my love and healing wishes to you.
Back in the day, I was a big-time snacker, mostly out of boredom, sometimes out of emotion. Containers of coconut milk ice cream tasted even better when the Pilot was deployed and I hadn't heard from him. Even when I was in and out of the house all day with school and work, when I was home, I'd grab something to snack even when I wasn't really hungry. I've kind of gotten away from it. Now, when I have a snack, it's a good and filling one, instead of random bites here and there.
Here are some of the things that have helped me tame the snack monster:
-Eat something healthy first. Usually if I'm my sweet tooth is going wacko, it's not real hunger… I'm just feeling tired and looking for a sugar buzz. So I'll grab something healthy AND sweet (like an apple with almond butter) and if I still really want the sweet treat afterwards, I eat it. NBD.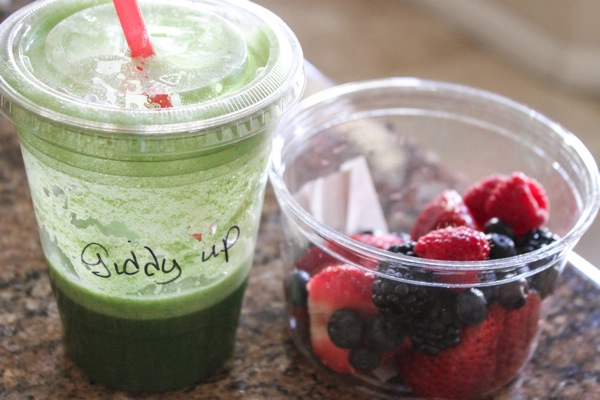 -Drink lots of water. Getting enough water can be tough, but if you stick to it -aim for 96oz a day, and yes, tea and coffee count towards water intake- your skin and fullness levels will thank you. I always feel amazing when I drink enough water, and notice that I'm not as snacky.
-Keep easy-to-grab and smart choices on hand. Fresh fruit, homemade hummus with crudités, trail mix, amazeballs, Paleo bread, turkey roll ups and smoothies are some favorites.
–Practice yoga. I find that when I devote time to a regular yoga practice, I'm more mindful of everything, snacking included.
-Make lunch and breakfast more satisfying. If I skimp on breakfast or lunch, I'm naturally much hungrier (and need to snack more) during the day. Don't be afraid to enjoy a hefty breakfast and lunch, filled with lean protein, smart starches and healthy fats.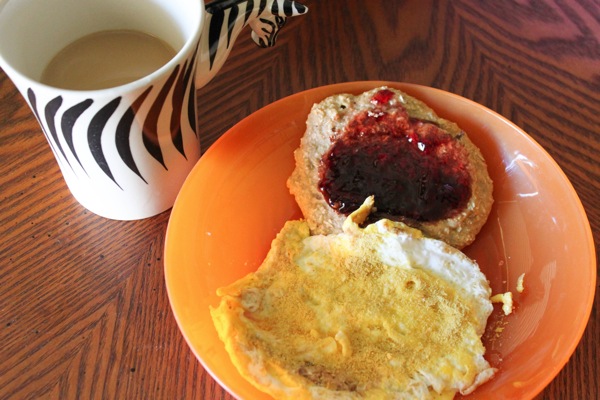 -Save the sugar for later. I'm not sure if this happens to anyone else, but if I have something super sweet in the morning or with lunch, my sweet tooth doesn't stop all day. I like saving sweet treats for dessert with a glass of wine. After that, my sweet tooth and I head to bed 😉
So tell me, friends: any tips for taming the snack monster?
What's your favorite easy snack?
Lately, I'm loving homemade trail mix with almonds, sunflower seeds, dried cranberries and dark chocolate chips.
Hope you have a wonderful day!
xoxo
Gina