First bone broth experience
Hi friends! How's the day going? It's been a cloudy, gloomy and comfy day over here. To catch up on some lost sleep (Liv was sick while we were in Tucson, so we were up all night for a few nights), I decided to skip my alarm today. It was a wise choice. 🙂
I'm also doing the sore swagger walk around the house. My legs are still sore from filming the Winter Shape Up videos! They are definitely tested and approved.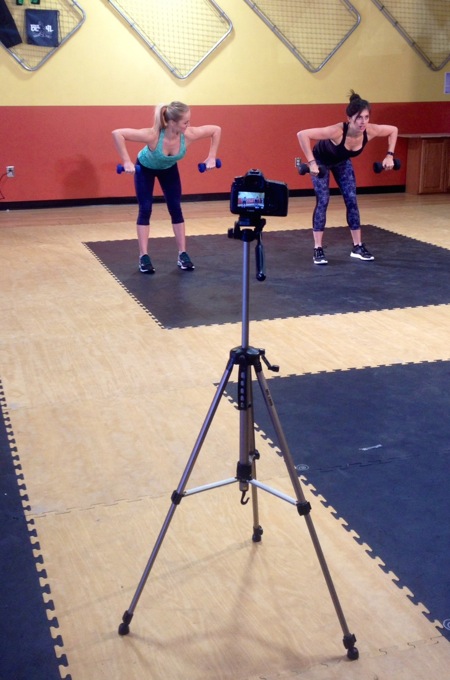 I have to tell you about the soup we enjoyed night! Even after the chicken switcheroo (we didn't have a pot that was big enough), everything worked out. I roasted the chicken in the oven, added it to the broth, with the rice, onion, and lemon-egg mixture, and it was glorious. I love that the eggs gave it a beautiful creamy texture without the addition of dairy. Liv, the biggest soup fan in the house, went crazy for it, and the Pilot, who is kind of blah about soup, said multiple times, "This is amazing." It's definitely in the top faves list, along with this recipe and this one.
With the rest of the chicken, I decided to give bone broth a whirl. I'd heard a lot about this, and was recently reminded in this Well+Good post. I'm a huge fan of drinking chicken or veggie broth during the colder months -especially during cold/flu season- and heard that bone broth is a fantastic source of nutrients. For more info on the benefits of bone broth, check out this post. For my version, I added the chicken to the slow cooker with enough water to cover it, plus two tablespoons of apple cider vinegar, one quartered leek, two peeled and quartered carrots, one quartered onion, sea salt, pepper, thyme, rosemary, and towards the end, I added an entire head of garlic, cut in half. It cooked overnight for 12 hours.
The verdict? I LOVED it. I can definitely see myself sipping on this in the afternoon. It tastes pretty much exactly like chicken broth, but with a deeper, richer flavor.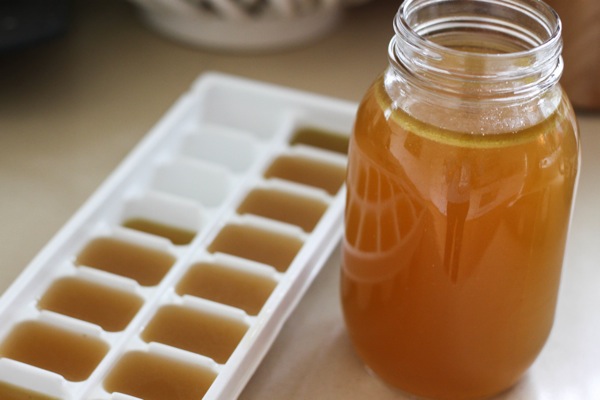 I froze some in the ice cube tray to add to sautéed veggies, sauces, and soups for a little flavor boost.
The broth was enjoyed with a side of Women's Fitness Specialist studying. One of my goals for the new year is to amp up my certifications, so I'm diving into this one. I am already sucked in, and really enjoying the course. While I love training everyone and anyone, my passion is women's fitness. I've certainly had a couple of dude clients in the past, but it's approached in an entirely different way. I'm excited to narrow down my focus, especially in the pre and postnatal realm.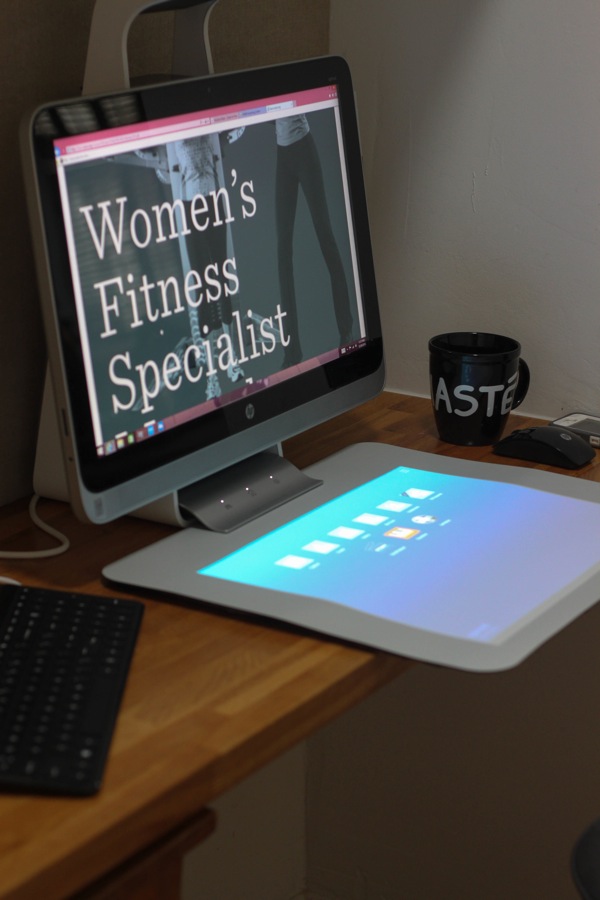 Speaking of new years, start crackalackin on those inspiration boards! I'll put the official call out in the am (and share my own board), but it's a fun activity if you get some down time tonight.
Time for an easy walk at the gym to shake my legs out, and Liv is asking to see Annie again. I kind of want to see it again, too. 😉
Hope you have a lovely night!
xoxo
Gina