Healthy Baked Zucchini Sticks
Steps for trying on bridesmaid dresses:
1. Shop with the bride (of course), but also bring a friend who has a keen eye for fashion and tells you like it is.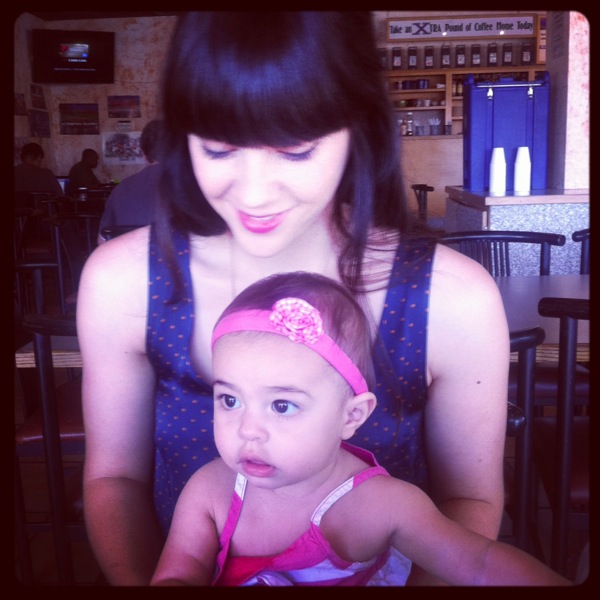 2. Try on something that makes you feel like a cast member of Grease or West Side Story, just because you have to.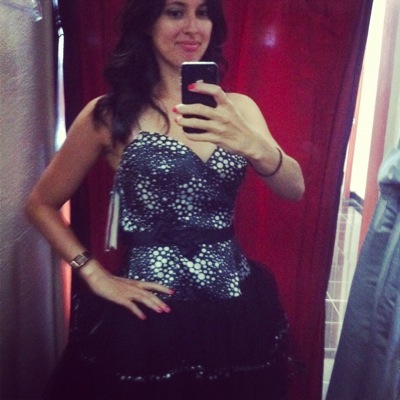 (You should have seen my rendition of "America.")
3. Follow it up with an amazing lunch.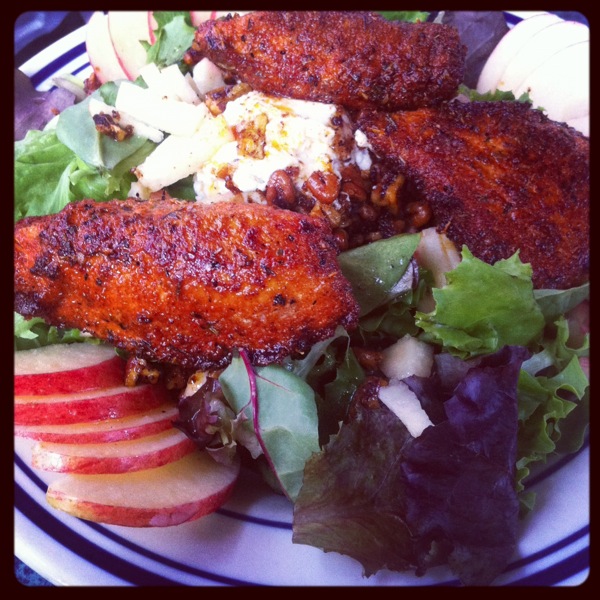 I've always been scary stoked for Meg and Kyle's wedding (even before Kyle proposed) but it felt so far away. Now that the plans are starting to fall into place, we know the date and venue, Meg has her dress (and looks absolutely breathtaking in it, as expected)- it's going to be be here before we know it. We got Liv's dress quite a while ago and I can't wait to dance with her at the wedding! Something about babies dancing in fancy clothes is the best thing ever.
Since we enjoyed a delicious late lunch at Blue Willow, I was still pretty full and decided to make a snack before having the main dinner course. I've been having a mad hankering for zucchini sticks lately, but haven't seen them on a menu recently.
I've always chosen the zucchini sticks over the cheese variety because once I choked on a mozzarella stick. I popped the entire thing in my mouth, the stringy cheese got stuck on the way down, I tried to swallow and then looked around wide-eyed as I sputtered and hacked. Thankfully my mom saved me. Since then, I've gravitated towards the zucchini and mushroom fried appetizers and bonus: there's a vegetable hidden under the oil and breaded coating!
Since they're usually fried up in oil, I thought it would be fun to try a healthier at-home baked version.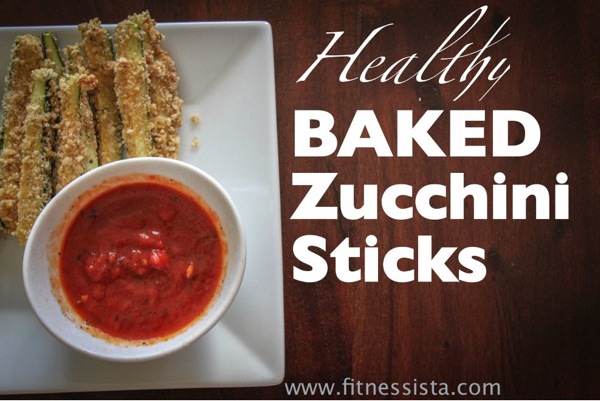 Not only is it better health-wise, but I've been known to set off the smoke alarm making a grilled chicken salad. Frying scares me.
The secret ingredient is….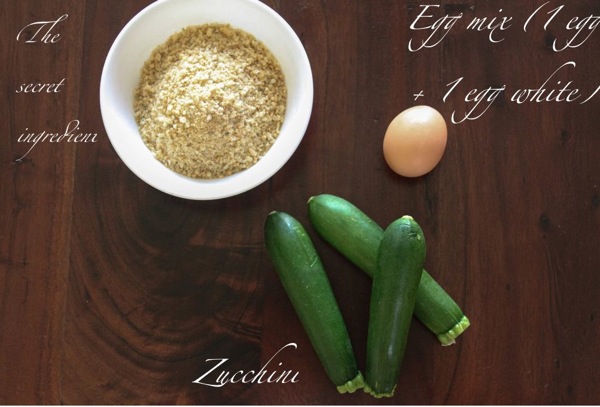 BROWN RICE CRISPIES!
I thought it would be a delicious option instead of bread crumbs- it made a lovely crispy crust. 
Brown rice crispies would also be a perfect chicken, seafood, veggie or tofu coating.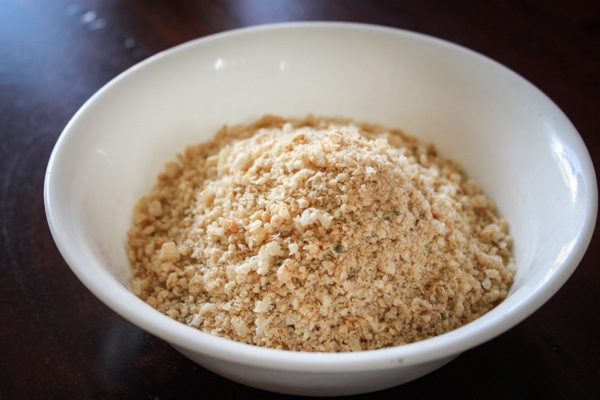 I mixed 1.5 C the cereal with:
-1/2 t oregano
-1/2 t thyme
-1/2 t garlic powder
-1/4 t sea salt
-pinch of cayenne
and pulsed it the food processor. You can make the mixture as fine or textured as you like.
Preheat the oven to 400 and spray a cookie sheet with olive oil.
Slice up your zucchini into sticks: (I used 3 small zucchini)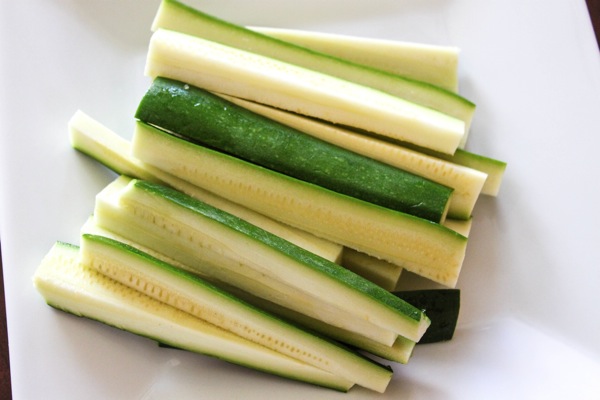 Dip the zucchini into an egg mixture (1 egg + 1 egg white), then into the brown rice crispy coating. The more crisps, the better.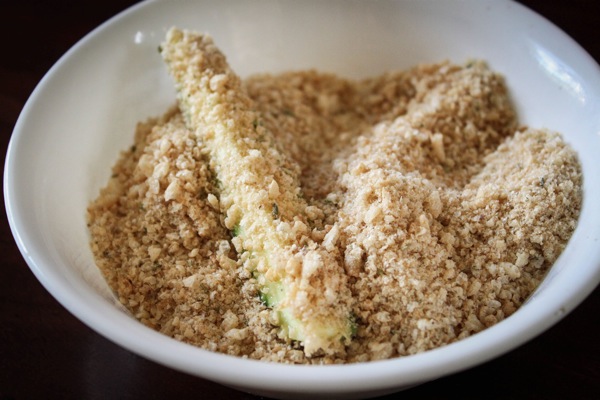 Place the breaded zucchini sticks onto the cookie sheet, spray with olive oil and bake at 400* for 18-20 minutes.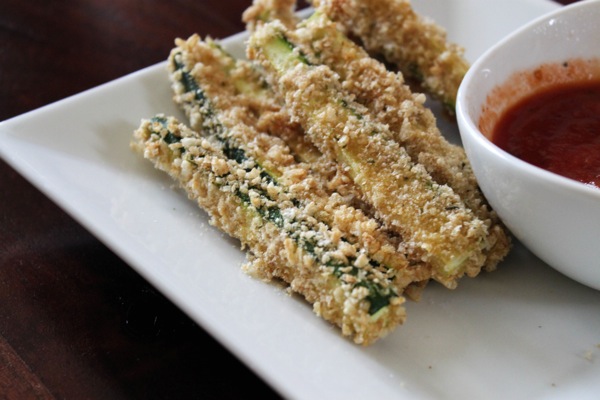 Serve with ranch dressing or marinara.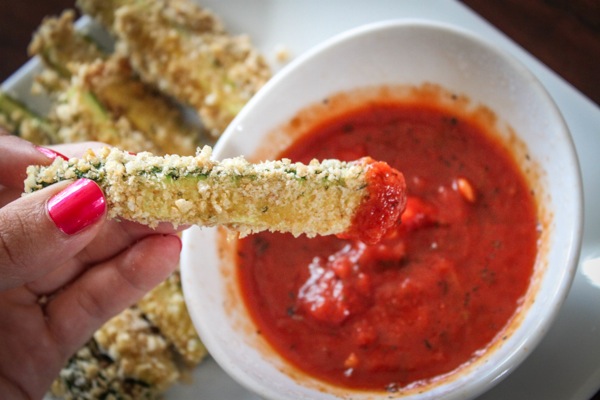 Or cover them with goat cheese, heat in the microwave and eat with a fork. Not that I've tried it. 
Hope you have a great day and I'll see ya later!
xoxo
Gina
New on the fashion page: Hair-growing tips from Meg
Also, the triple threat workout in case you missed it!
Something to think: