Focus On: Intermittent Fasting
When I first heard the intermittent fasting hype, it caught my attention, as most trendy diets will do. I always like to be familiar with food and fitness fads so that if I train a client who is following something new, I'm already familiar with what they've been doing. Once I heard the premise of the intermittent fasting, I was intrigued to learn more, but wasn't interested in implementing it with my lifestyle. With my teaching schedule and the fact that I won't turn a meal away if I'm greeted with food I didn't have to make myself (things change so much when you have a baby), it just wouldn't work with my schedule or activity level. However, I do know a few people who have seen great results from this style of eating. It just goes to show that there really is no "one size fits all" when it comes to diet; it's just a matter of educating yourself, experimenting and determining the best path for your unique needs.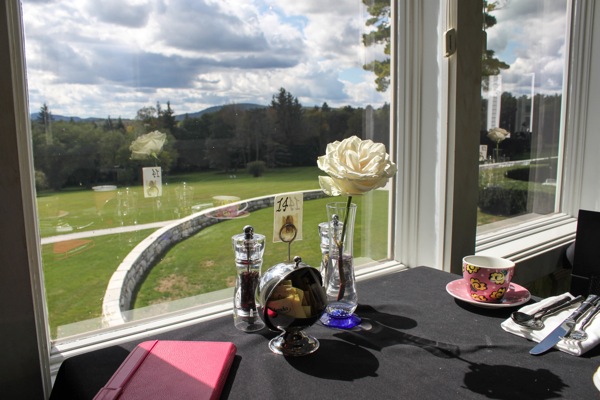 That all being said, I thought it was worth a focus on post, especially with the media attention over the past couple of years. Since I haven't tried IF myself, I sought out some guest posts from both sides: one person who has followed and loved the IF style of eating, and one who has researched and decided it wasn't for her. I thought it would be cool to post differing opinions and perspectives as some food for thought 😉 One lesson that I've been able to take from the IF lifestyle: eat when you're hungry. For so long, I "trained" myself to eat at certain times, even if I wasn't necessarily hungry. Now, when I'm hungry, I eat. It's funny how something so simple can be made so complicated.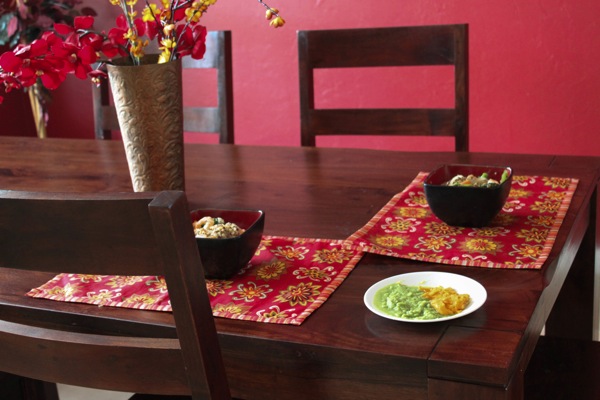 Here are two viewpoints on the intermittent fasting style of eating, first from Maria, who writes at Lift, Love, Life. She is a super fit mama, amazing cook, fellow personal trainer and military wife, and I keep wishing we'll be stationed in the same location! The next post is from Catherine, a nutritional therapy practitioner in Seattle. She has a wealth of knowledge.. and I'm probably going to try her pizza recipe for lunch today.
Take it away, ladies! <3
_____________________________________________________________
Hello there fellow blog readers! I'm Maria and I blog over at Lift Love Life where I blog about my sweet family, my love for all things lifting and yoga, and occasionally I'll even put up a recipe. I am beyond thrilled (like letting out a high pitched squeal and waking my napping toddler kind of thrilled) to be posting for Gina since her blog is one of my favorites!  She also asked me to write about intermittent fasting, which is a topic that I get VERY excited about.
So let's get down to business.  What exactly is intermittent fasting (IF)? In simplest terms, it's skipping meals for an extended period of time to promote fat loss.  We basically do a form of intermittent fasting every night we go to bed and then break the fast with breakfast in the morning. But the kind of intermittent fasting I'll be talking about are the two most popular ways to practice IF – the daily 16 hour fast, and the longer 24 -36 hour fast.
Daily 16 hour Fast
The daily 16 hour fast is simply fasting for 16 hours, usually at night. So if your last meal is at 7pm, you would skip your normal breakfast time and eat around 11am the next morning which gives you a 16 hour window for your body to fast and an 8 hour window for you to eat your 3 normal meals. Essentially, you're not actually "skipping" breakfast, but delaying the time you eat it. By extending the length of time our bodies fast, we're allowing our body to secrete more human growth hormone, which is the hormone responsible for burning fat and building muscle.
This happens to be my preferred method of fasting because of its simplicity and how easy it is be consistent with. I sleep for the majority of my fast and I have no qualms about delaying breakfast since I'm never hungry in the morning anyway.  
24 Hour Fast
The 24 hour fast is exactly what it sounds like. Not eating anything (but hydrating like crazy) for 24 hours. Pretty simple, right?
Fasting for 24 hours is thought to lead to an even greater fat loss because you're removing a whole days worth of calories. On average it takes 3500 calories burned to lose a pound per week, but by fasting for 24 hours you're removing a significant portion of those calories lost in a short amount of time. Couple in a normal exercise routine and you'll definitely see results.  This method of fasting isn't just beneficial for calorie burn though. Skipping meals for a longer period allows your body's insulin levels to stabilize, which in turn leads to fat loss over time.  
This form of fasting is considered the easiest since you simply pick a day and just don't eat until the next morning, but I choose not to go this route because going 24 hours without food would definitely not make for a happy momma. I love food too much to entirely skip it for a whole day. I've tried it a few times and while I did feel great the next day, during the fast I was not a very nice person. Just keeping it real here 😉
So now after reading all this, I bet you're wondering why people would subject themselves to this kind of torture?

Well for one, intermittent fasting isn't tortuous at all. Besides the benefits of actual fat loss (not weight loss), intermittent fasting has been found to be beneficial for a number of things such as life longevity, the reduction of blood glucose and insulin levels, and it supposedly lowers inflammation and blood pressure. But the personal benefits I've reaped from IF are the ones that I have to rave about the most:
-I am no longer a slave to food: Gone are the days where I constantly worry about when my next meal is or what I'll have for my next meal. I don't feel like I need to eat 5-6 small meals a day to keep me satiated, as I'm not as hungry as I used to be. I've learned that it's not necessary to deprive myself of something delicious to maintain my weight. I still aim to eat somewhat healthy but now have much less of a problem splurging since I know my body will take care of itself. I also spend less time preparing food and love not having to worry about eating all day long.
-I have a stronger sense of mind over matter: Because of IF, I've learned to really listen to my body and it's cues. I can now better differentiate when I'm really hungry or when I'm just thirsty. There is also a huge sense of accomplishment in knowing that my mind has deprogrammed itself from years of thinking that I HAVE to eat every couple of hours. I'm not actually hungry all the time, I was just listening to what others were telling me. As a result, I also don't feel the need snack as often.
-I noticed increased performance: While fasting I noticed that I gained a significant amount of strength in a few of my favorite lifts in a short amount of time. Fasting daily led to increased focus in the weight room and I also noticed a huge gain in energy during my workouts as well.
-It's easy and aligns with my preferred lifestyle: I was never much of a grazer. To me, eating is a social and pleasurable activity as I grew up eating huge family meals with my family. IF allows me to eat bigger meals and to take my time enjoying my food, without any guilt. And as I mentioned earlier, I'm never hungry in the mornings so if I'm not actually hungry, why force myself to eat? Finally, intermittent fasting can be a more affordable way of eating. Since you're not eating so much, you're spending less on food. Cha-ching! I am always a fan of spending less!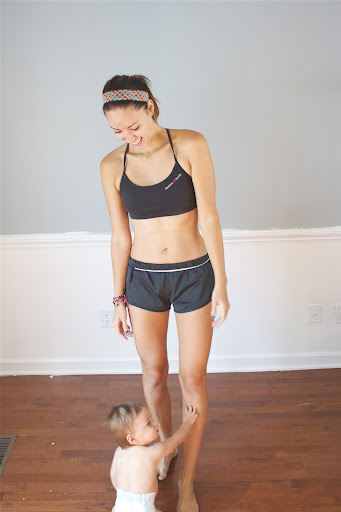 2 months after starting IF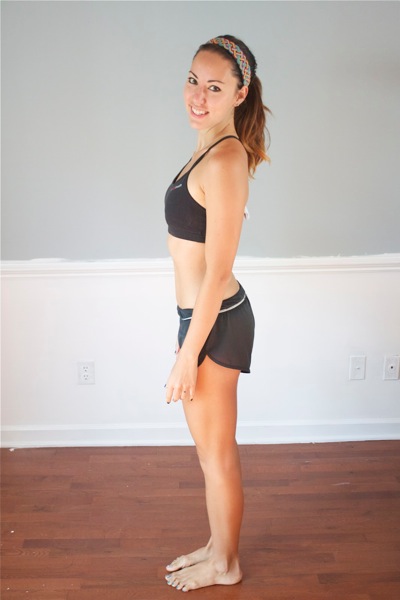 I'm currently expecting our second child but when I'm asked if I plan to return to the IF lifestyle, my answer is always a big resounding HELL YES. It's a lifestyle change that I really enjoyed. I loved how I felt, how I looked after having my sweet baby, and I love how food is rarely on my mind. If there is a day where I notice myself eating horribly, it's not a big deal. I simply move on because when it comes down to it, intermittent fasting is about WHEN you choose to eat and not so much as what you choose to eat.
Before I end this post to save my toddler, let's just be clear on what Intermittent Fasting ISN'T:

-It is NOT a starvation plan. You should still aim to get the same amount of calories during your window of eating. If you normally eat around 2200 calories a day, you stick with that amount.
-It is NOT a means to start eating unhealthy foods, all the time. Yes, you can enjoy life and a slice of real cake or two. But just because you fast doesn't mean you eat the whole cake.
-It is NOT a trendy way to lose weight fast. IF is a lifestyle change and a way to promote living an overall healthy lifestyle.  

And one last disclaimer before I'm really out of here. Because Gina has such a huge audience, I definitely have to throw it out there that with all diets and lifestyle changes, results can vary. We all have different goals, backgrounds, and body compositions that play a huge factor in how our bodies handle withholding food for long periods of time. I wouldn't recommend trying intermittent fasting if you are prone to binge eating, you severely restrict calories, have a low BMI or if you're diabetic or hypoglycemic. But if you're looking for a way to break a plateau or if you just want to try something new, then go for it!
Just remember that we are all different and what may work for some, may not work for others; listen to your own body and be aware of how you are really feeling. And have fun! Thanks for listening and thanks to Gina for being generous enough to share her blog J
Some sources to get you started on IF:
My original blog post on IF
My WIAW post on IF
Eat, Stop, Eat
LeanGains Guide
Nia Shanks IF guide
_________________________________________________________
Hi! I'm Catherine, a nutritional therapist at Butter Nutrition. I love helping people use real food to take health into their own hands and create nutritional wealth!
Here some reasons to avoid intermittent fasting:
1) Our bodies already have fasting built into every day. We naturally fast at night during our sleep.
2) Most people are already lacking in food and nutrient intake.
A skipped meal would perpetuate this deficit further. With eating allowed fewer hours of the day, our window to consume many nutrient dense meals shrinks.
3) Intermittent fasting (IF) is not an appropriate diet for all stages of life.
I'm a big fan of nutritional abundance, and a diet that is appropriate for all stages of the lifecycle, including childhood, and during/after pregnancy.
4) IF can cause us to ignore our bodies' communication system.
Listening to your hunger and cravings is part of the body's natural intelligence system that maintains health and homeostasis. Eating regular meals ensures multiple opportunities to nourish our bodies, and build nutritional wealth! Any dietary regimen that leaves you feeling deprived or restricted can be a slippery slope.
5) Fasting is anti-metabolic and can harm thyroid health.
Fasting stimulates the use of glycogen (stored sugar in the liver) for energy. Once glycogen stores are depleted, tissue breakdown begins (the breakdown of proteins and fat to make glucose [sugar] for energy). This process releases amino acids that are anti-metabolic to our thyroid. "Muscle catabolism also releases a large amount of cysteine, and cysteine, methionine, and tryptophan suppress thyroid function," Ray Peat, PhD.
6) Fasting increases stress hormones adrenaline and cortisol.
Life today is full of stressors, and stress increases our bodies' demands for nutrients. Once liver glycogen is depleted, adrenaline and cortisol are released to stimulate the breakdown of tissue to provide fuel. That "high" you may feel while fasting is a signal your body is using stress hormones to provide fuel. Also, because fasting raises cortisol levels and cortisol raises blood sugar, it can be especially problematic for those with blood sugar handling issues.
If you do choose IF, know the signs it's not working for you:
Some clues of slowed metabolism are:  lack of energy, a body temp of less than 98 during the day or less than 97.8 upon waking, slow pulse, cold hands/feet/tip of the nose, increased food allergies and digestive distress. These are signals your body is adapting by taking protective measures and choosing short-term survival over long-term health. "If metabolism continued at a normal rate, stress or hunger would quickly destroy us." Ray Peat, PhD. Intermittent fasting is another "diet" in disguise. Diets of any kind produce an energy deficit and short term fat loss at the expense of our metabolism.
___________________________________________________________________
There ya go! Two different and very interesting perspectives on IF.
Hope you enjoy reading both posts and as always, I'd love to hear your thoughts in the comments section! Have you tried, or would you try, intermittent fasting? 
xoxo
Gina
More Focus On eating styles: