Good morning! I'm excited to start the day off with an amazing Focus On post, written by Steph. I've been wanting to do a post on triathlons for a while, since they've always intrigued me but sadly, I'm missing two out of the three components (can't ride a bike or swim.. I'm more of a spinner and a float-on-a-raft or noodle girl). So, I enlisted the help of an experienced triathlete friend.
Enjoy! <3
___________________________________________________________________________________________
Hi Fitnessista Readers! I'm Steph from 321delish, where I blog with my friend Chloe about our lives as triathletes who love to eat good food.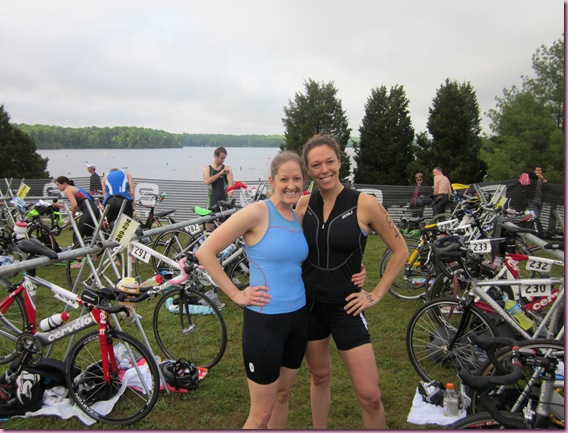 (That's me on the left.)
When I saw Gina's tweet asking for someone to do a Focus on post about triathlons, I perked right up! I love talking about tris, so I'll share with you a few of the basics if you're interested in getting into the sport.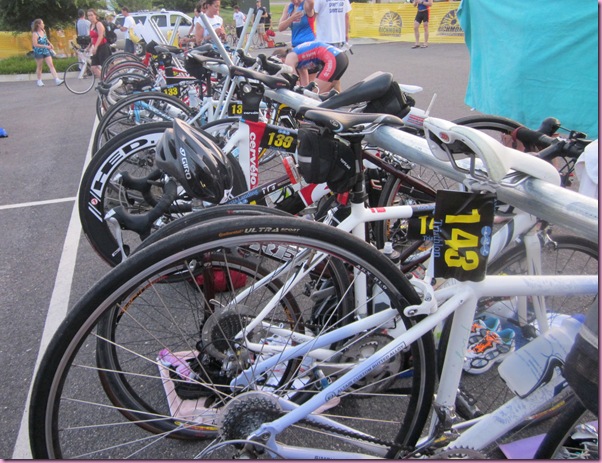 1) Understand the distances
Triathlon is not one size fits all. There are several different distances when it comes to races, so choose a distance that you think is reasonable. You know your abilities and limitations best! These are the most common distances, but there is still variation within these categories.
Sprint: 750 meter swim/ 20K bike/ 5K run (~.5 mile swim/~12.4 mile bike/3.1 mile run)
Olympic/International: 1.5K swim/40K bike/ 10K run (~.9 mile swim/ 24.8 mile bike/6.2 mile run)
Half Ironman: 1.9K swim/90K bike/21.09K run (1.2 mile swim/56 mile bike/ 13.1 mile run)
Ironman: 3.86K swim/180K bike/42.2K run (2.4 mile swim/ 112 mile bike/26.2 mile run)
2) Sign up for a race
I say this is the next thing to do because it gives you something to work towards. Putting a date on the calendar is that first kick to get you started. You'll have a goal, and know that you need to be as ready as you can by that date.
I would recommend signing up for a sprint triathlon as your first race, but you know your body best. Need some help finding a race? Check out Chloe's post on race-finding tools.
Overwhelmed by the number of races? Consider the following when picking your first race:
a) Cost– Triathlons are EXPENSIVE! I would suggest looking for local, small races. You won't hurt your wallet too much and smaller races aren't as intimidating.
b) Location– Where will you race? How long will it take to get there (and how much will it cost to get you and your bike there?) Will you need lodging? Again, I'm a fan of local races, or races in locations where I have a free place to crash, like close to mom and dad (Bonus: cheerleaders!)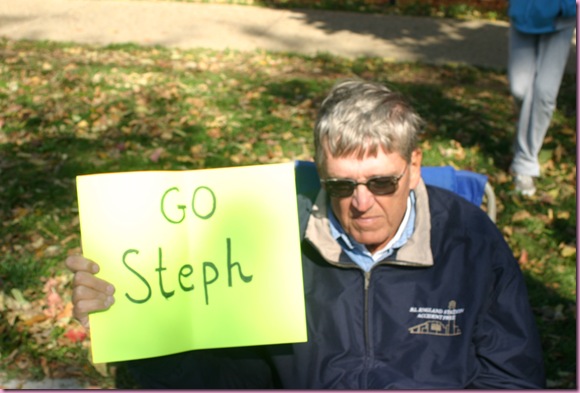 If you're up for it, make it a vacation that kicks off with a tri, and ends with you relaxing on the beach somewhere. There's races all over the world, why not see them while getting in a great workout? (And then go back and explore, of course!)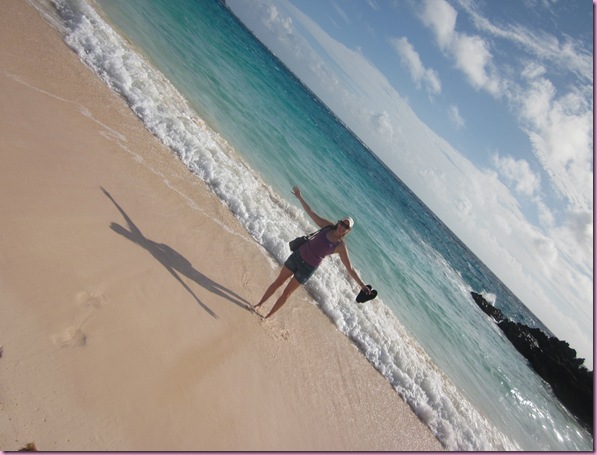 (note: this picture was not taken after a tropical triathlon, it was a recent trip to Bermuda. But I was considering how awesome it would have been to race here!)
c) Course– If you aren't a strong swimmer, consider doing a tri with a pool swim, instead of an open water swim for your first tri. If you excel at riding hills, find a race with a hilly course.
d) Date/Time of year– I can't tell you how long it will take for you to train for a triathlon. It really depends on where you're starting from athletically, and what distance your race will be. Then, you can backwards plan your training. Be aware that triathlons require a decent chunk of time to train, so plan around your life accordingly.
Also, think about when in the season you want to race- do you want a race in the spring, and train over the winter? Or do you want a late summer/fall race, and do the bulk of your training in the summer?
Whatever race you choose, just get one on the calendar. When you receive the "Thank you for registering" email, that's when it becomes real.
3) If you're already working out regularly-keep doing it! If you're not, get started!
I personally don't follow a training plan, but I did for my first tri, so I have a sense of how much running, biking and swimming I should be doing when I have a race coming up. I did my first tri with Team In Training, which provided me with coaching, a training plan, and of course training buddies! I highly recommend joining some kind of swimming, biking, running, or tri team if you thrive on training with others. Or, use the power of social media to find #triathletes in your area. They are great motivators.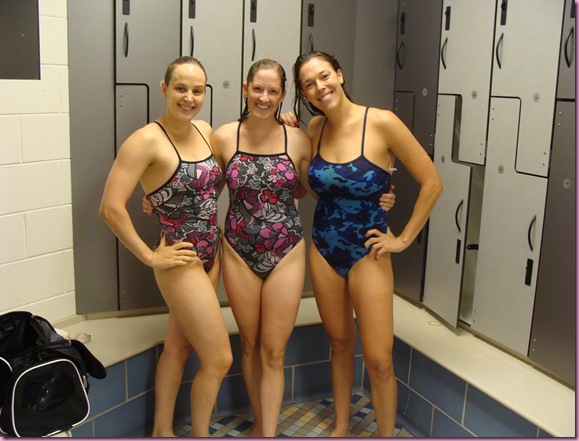 (Training with Victoria and Chloe)
And they don't judge when you devour a ton of ice cream after a long workout: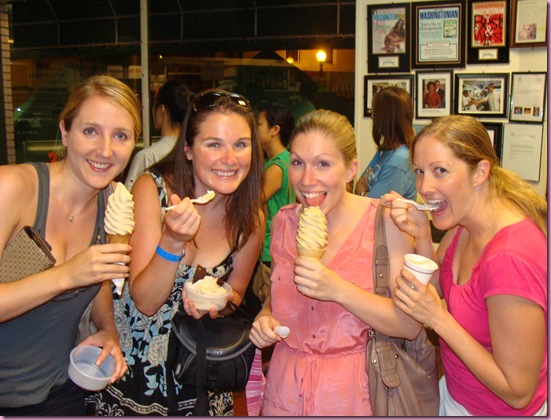 (ice cream with Erin, Emily and Lauren)
If you're going to go solo, do a little research and find a training plan. Here are some sites where you can download one:
Beginner Triathlete
Active.com
Tri Newbies
4) Make sure you have the basic gear
You DON'T need to go out and spend a ridiculous amount of money on the lightest bike out there or the latest wetsuit design. All that stuff is expensive, and not necessary for beginners. Heck, its not even necessary for dedicated age-groupers. Just get the basics, and if you really get into triathlons (or win the lottery), you can get some of the fancy schmancy stuff that the pros use.
For me, here are the bare necessities:
Swim:
Swim suit (train in this, but I don't recommend it for your race)
Cap (they usually provide you with one at the race site, but you'll need one to train in if you've got long hair)
Goggles
Wet suit (Only if you plan on racing in cold water)
Bike:
Bicycle
Helmet
Bike shorts (Again, for training, not for the race)
Run:
Running sneakers
Workout clothes
Triathlon Specific gear:
I recommend getting tri shorts and a tri top. Not necessary for your first race, but you'll be WAY more comfortable and have faster transitions than if you race in your swimsuit and shorts.
4) Go have fun!
It's your first race! Grab some early risers to come cheer you on. Enjoy participating in a competition with others who have dedicated just as many hours as you have. Feel that sense of accomplishment for doing something challenging, and persevere to the end! It will feel amazing to cross that finish line!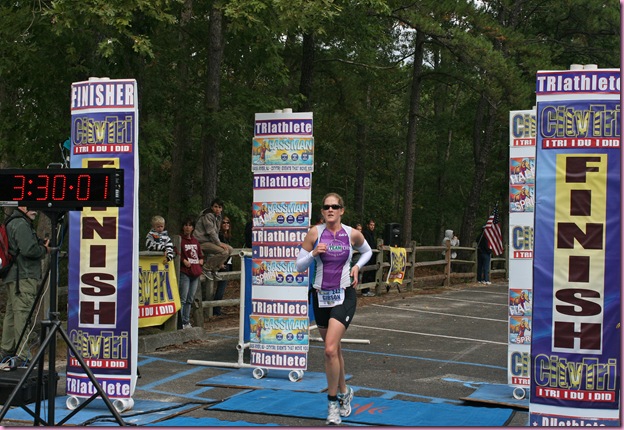 Have you competed in a triathlon before? Is it something you would consider?
More Focus On posts: