Hi friends! Happy Friday! Hope you're having a lovely morning so far and have some fun plans for this weekend. Happy early 4th to my American friends, and late Canada day to my Canadian friends. 🙂 It's been a whirlwind of a week, and I'm so glad the it's winding down and we get to spend some time together as a family. I'm feeling much better -thank you again so much for all of the get well wishes!- and after my roundup of doc appointments, things have settled down for now.
This is where I usually share my faves from the week (eats, reads, fashion and beauty fun, and viewing entertainment) and my top fave is completely out of the ordinary: we got an AC unit for our room. Like many places in San Diego (since it's so temperate here most of the year), our house doesn't have AC. I've been uncomfortable and hot sleeping, so we ordered a window unit from Amazon and transformed our room into a nighttime arctic tundra. I slept the best I've slept in 3 weeks!!! We got one for Liv's room, too, and wow, it feels so good to sleep with blankets again haha. And you know you're getting up there on the age ladder when things like AC units make you insanely happy.
Some more faves from the week and around the web:
Look who I found at the beach!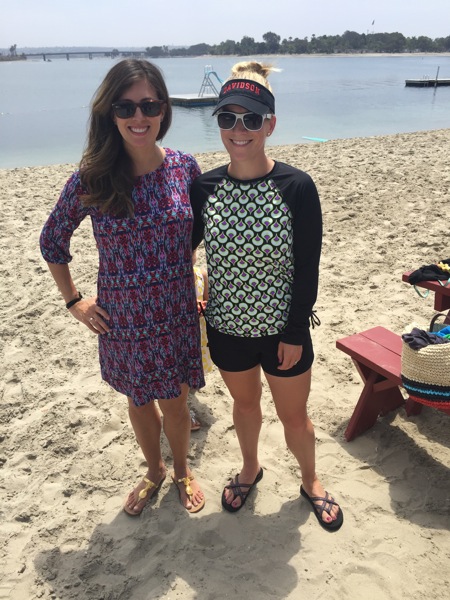 Kath! They're on vacation here and we have some fun plans with them while they're in town. It was so great to see Matt again, catch up with Karen (I love her), and finally meet Kath's mom. And of course, watching these two friends play in the bay together.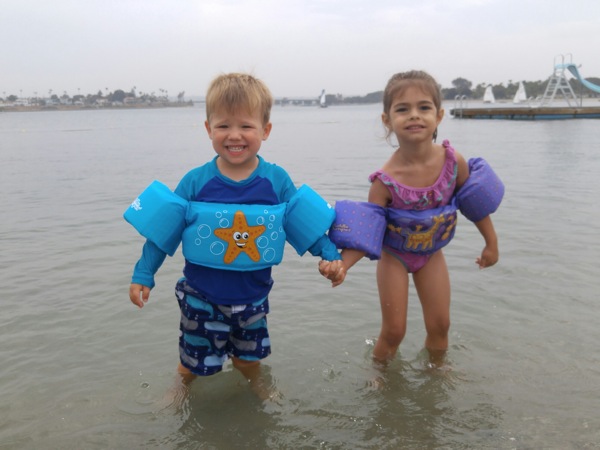 Mixing tinted moisturizer with the Benefit High Beam. I love the tarte tinted moisturizer, but I find that it's very matte, so by adding a little bit of high beam to it, it adds some brightness.
Liv and I have been working on this. She said my stanky leg isn't good enough to post yet.
When the smoothie girl sees your giant muscles.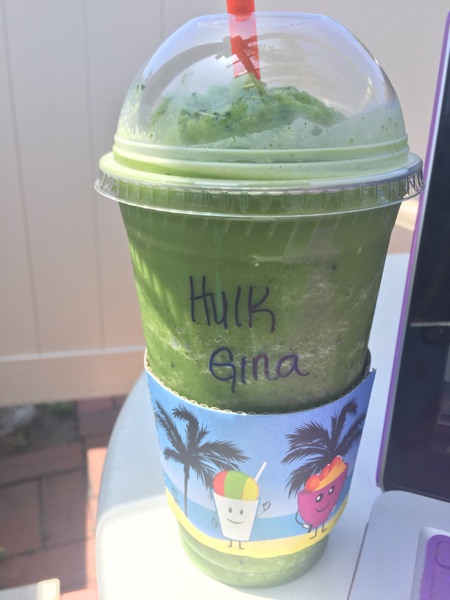 (Kidddding, that was the name of my drink.)
Strength training moves that will crank up your heart rate.
All the cold things.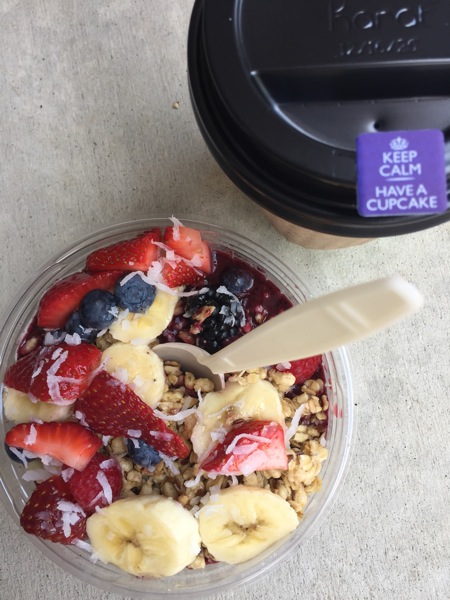 (+ a decaf almond milk latte)
Healthy dip recipes for this weekend's festivities and potluck recipe ideas.
BODYPUMPin' at 25 weeks preg. Latest belly update is up on the Family page.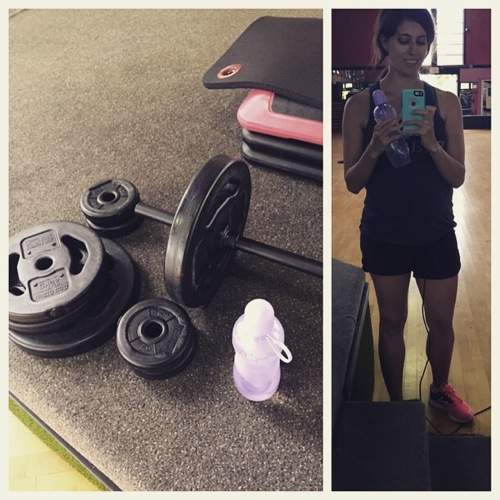 Your amazing Summer Shape Up check-ins! Don't forget that you still have time to enter this week's giveaway here. All you have to do is comment each day with your workout for the day! I'll pick a lucky winner Sunday night. This week I put the call out for bicep flexing pics, and the check-ins were seriously the best ever.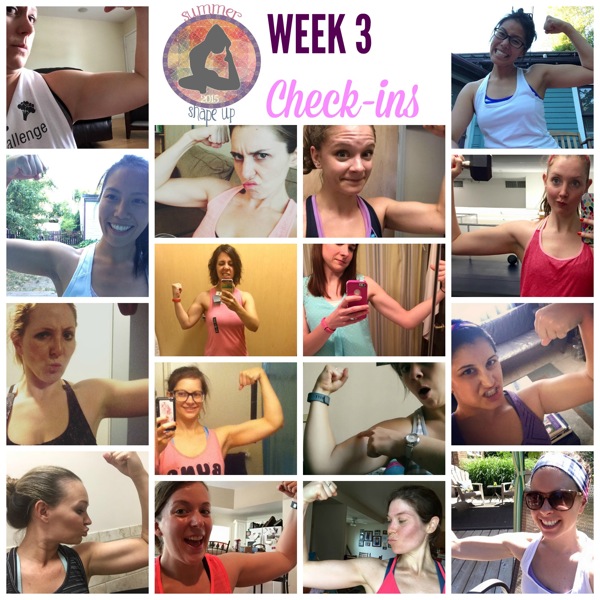 Some awesome 4th of July sales:
Fellow blogger friends: "Build Up Your Blog" is $9 with the code "boom" through Sunday
30% off at Banana Republic (code: "BRTHIRTY)
40% off at Old Navy + free shipping over $25 (code:"GOLDMINE")
Tons of new sale stuff at Shopbop
50% off original price on reduced styles at ALDO
$4 deals at HM
Hope you have a very happy Friday! What was something you loved from the week? Did you get excited about something totally random (like me wanting to kiss the AC unit)?
xoxo
Gina