Hiiiiii 😀 Happy FRIDAY!
I just wanted to say thank you SO much for all of your amazing comments on my last post about stopping birth control pills. Not gonna lie, it was one of those moments when I wondered "is this a topic I should really be writing about" and just decided to roll with it. You made me so glad I did – what a beautiful group of intelligent and insightful ladies ya'll are 😀 Thank you! I also wanted to reiterate that I am not by any means telling you I think you should stop taking birth control pills. We are so fortunate to have the FREEDOM and ability to choose a method that is right for us. I always say listen to what your body is telling you to do, not some silly blogger 😉
'Twas quite the hootenanny at the New Moon midnight showing…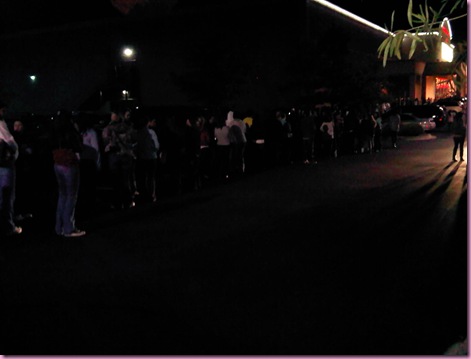 I took the pic via Crackberry, but as you can see, the line to get into the theatre was INTENSE. We waited outside in the cold for an hour until they let everyone in. By some extreme act of magic, we got awesome seats for the four of us and waited one more hour until the movie finally started.
*I snacked on some snuck-in air popped popcorn with vegan chocolate chips*
WOW.
It was a-freaking-mazing. Exponentially better than the first one. You know it's good when I don't fall asleep in the theatre 😉 And I don't care how hot and cut Jacob looks without a shirt- I'll take this pale-faced Romeo any day <3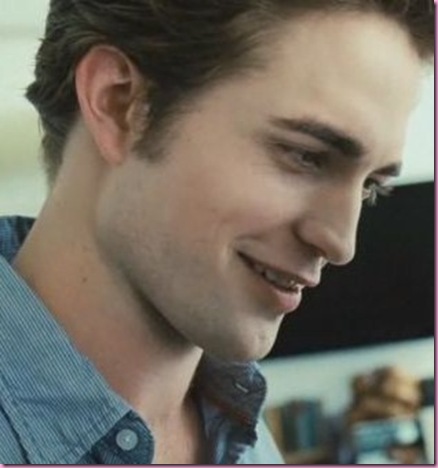 (Source)
You're welcome 🙂 Haha
I got back to the casa around 2:45 (party animal!) where my own personal Edward was waiting for me, crashed out and slept until 10am!
Bfast was 1 organic egg + 1 egg white separated into two microwave puffs, on top of an Ezekiel english muffin with Earth Balance and cayenne.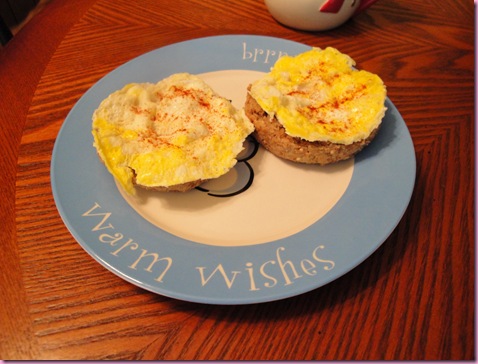 And a snowman full of gingerbread spice tea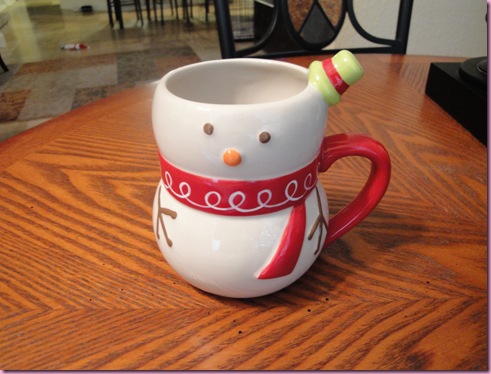 I love starting the day with snowman dishes 😀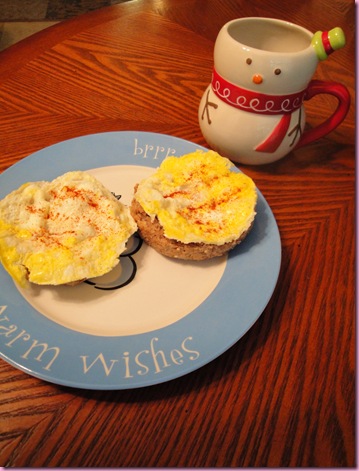 It was kinda frantic trying to cook things last minute for tonight –I prepped the fish, artichoke dip and stuffed mushrooms- and then had a meeting.
Snack: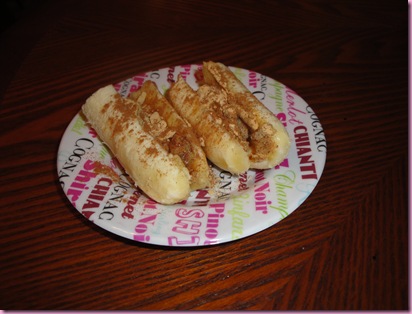 Bananner with mesquite, 1 T almond butter and cinnamon
I'm off to do a quick back and biceps workout, 3 mile run, and then come back and clean/get ready for tonight's dinner party. I see POMtinis in my future 🙂
Pics to come 😀
Have a lovely Friday <3
xoxo,
G