Hi friends! Happy Friday!! I'm so excited for the weekend. What do you have going on?? Any fun fitness activities or events? We don't have any official plans, which is just how I like it. I'm excited to hang out with the fam, catch a reformer class, and madre is giving me a much-needed haircut. You know it's time when I wear my hair in a messy bun every day.
P is still down with the sniffles, and I'm trying to keep the rest of the family from catching it. Fingers crossed that all the vitamins and probiotics will do their trick.
In standard Friday style, here are some faves from the week and around the web. I always love hearing about your faves, too, so please share something you're enjoying in the comments section if you would like!
#1: Your amazing Winter Shape Up check-ins! Anne and I are so pumped that you're enjoying the challenge so far, and I'm so happy to hear you're enjoying the videos, too. The week 2 schedule went out today to newsletter subscribers, and the Week 2 info will be here on the blog late Sunday night.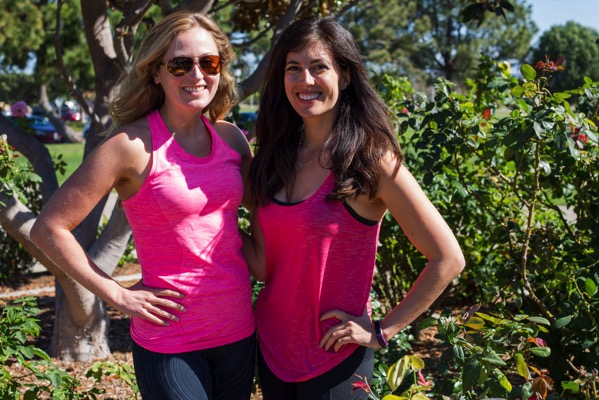 If you'd like to join in this FREE 4-week health and fitness challenge, all the details are here.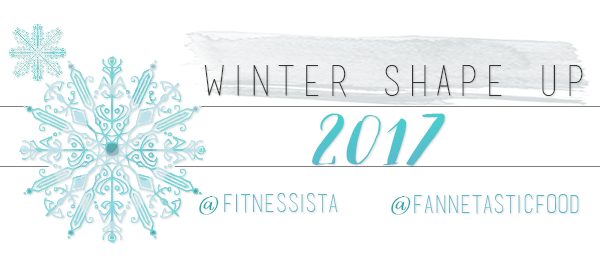 Celebrating Kyle's bday!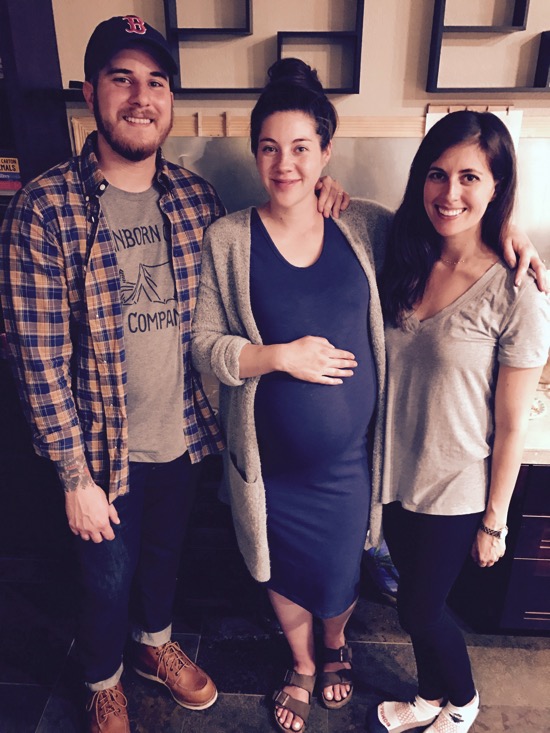 It's been a while since we've been around to celebrate Kyle's bday, and I like to think we made up for lost time. The celebration was a huge Mexican feast at our house, and it ended with everyone around the kitchen island, laughing, and drinking tequila sangria. Madre and I split the food, so the prep was low-key. I made shrimp fajitas (shrimp, sweet onion, bell pepper, cumin, lime juice, lime zest, salt and pepper), garlic pinto beans in the Instant Pot, guacamole,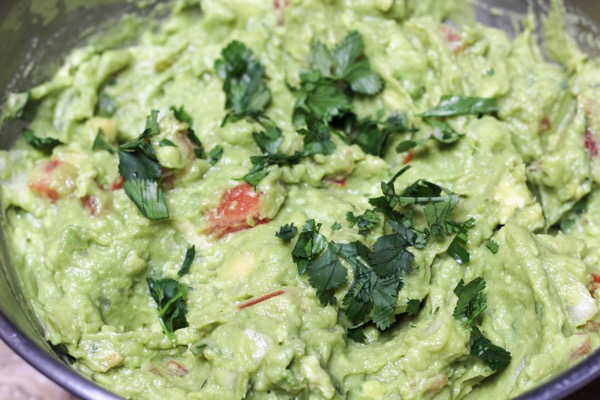 and said sangria.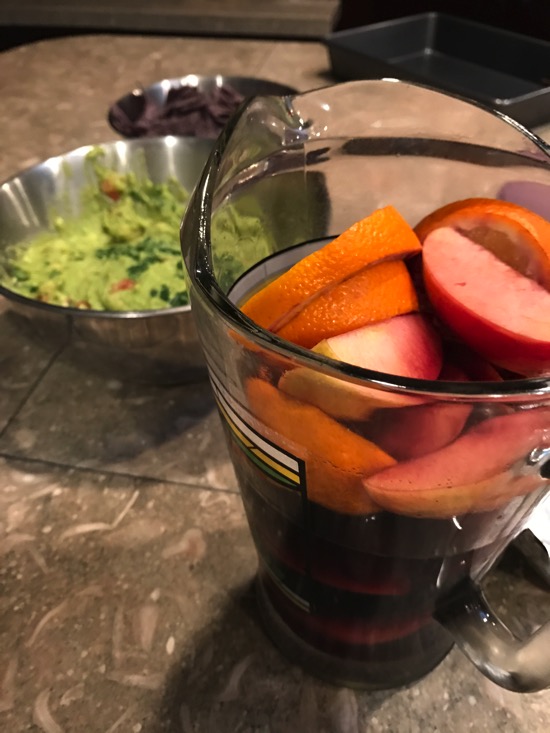 (You have to watch out for the fruit. It tastes like the sweetest fruit ever, and there's a lot of tequila hiding in it. We have a lot of hilarious sangria night stories haha.)
Madre brought over Mexican rice, salsa, chile con pollo, shredded beef, and tortillas.
Meggie made the cake! Funfetti with chocolate frosting.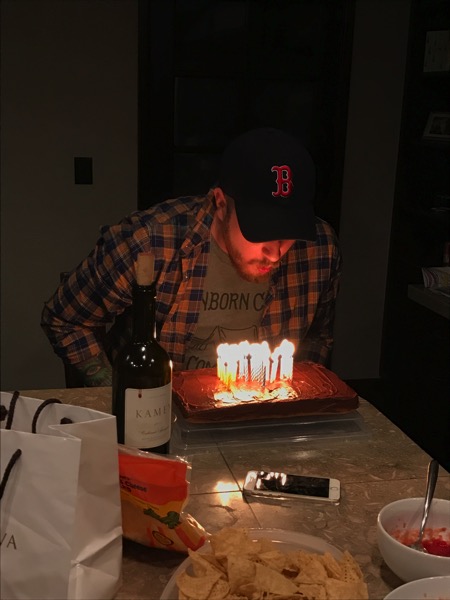 The cousins ran around, everyone chatted and enjoyed each other's company, and it was a wonderful evening. Every time I think about leaving Tucson it kind of makes me want to cry, but I'm trying to hold onto these awesome memories and enjoy the moments we're fortunate to have here.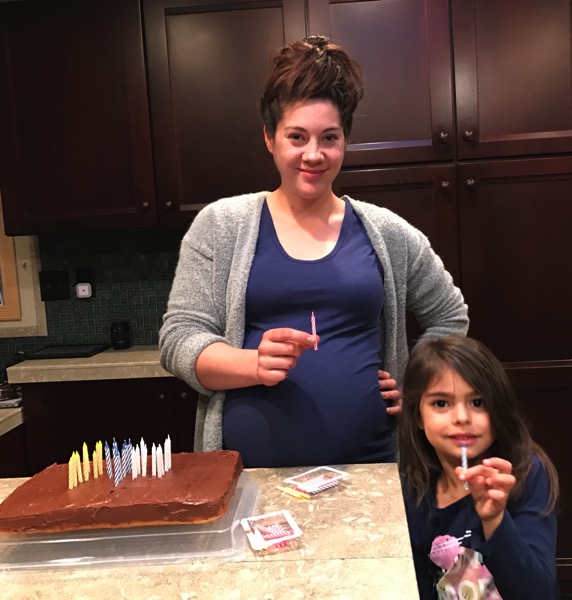 (Meg is the most gorgeous preg ever, and Baby EJ will be here ANY TIME NOW. ahhhhhhhhhhhhhh)
P's gymnastics moves. Liv has been perfecting her cartwheel, so this is P's version: she'll come into 3-legged downdog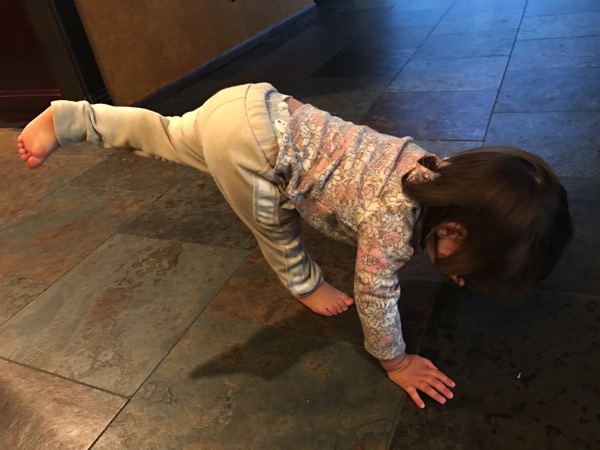 and then stand up, both arms overhead. Not even a year and a half and she knows how to "stick it."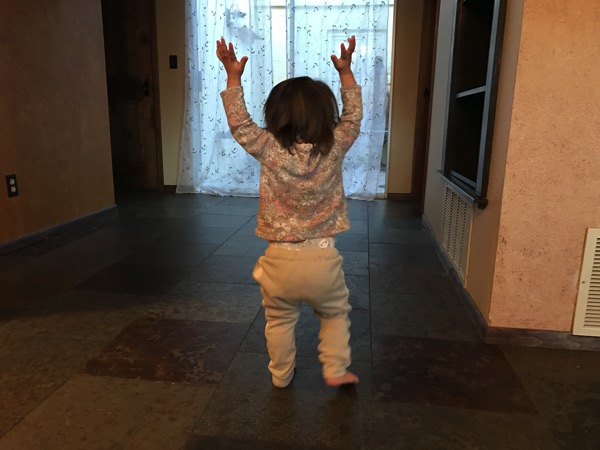 It makes me laugh and cheer every.single.time.
I updated the goodies on my shop page and added some current faves, including some picks for my upcoming Hawaii trip.
The core work at barre3. I love that the moves are functional and safe, and the instructors provide various layers and modifications. I'm working on safe core work from my PT -I still have ab separation, which has dramatically improved, but I'm still being conservative- and it's nice to go through the class and be able to use my PT strategies without doing something totally different. In Orangetheory, I've been modifying all of the crunches and sit-up type exercises. I don't think anyone cares, but I always feel weird doing something different than what we're *supposed to* be doing.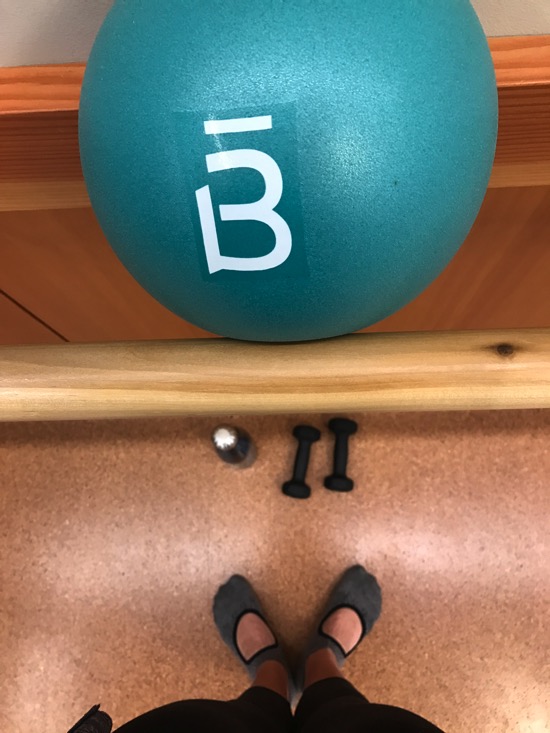 This peanut butter truffle from Beyond Bread. It's like a buckeye, and is the perfect size for a small sweet bite.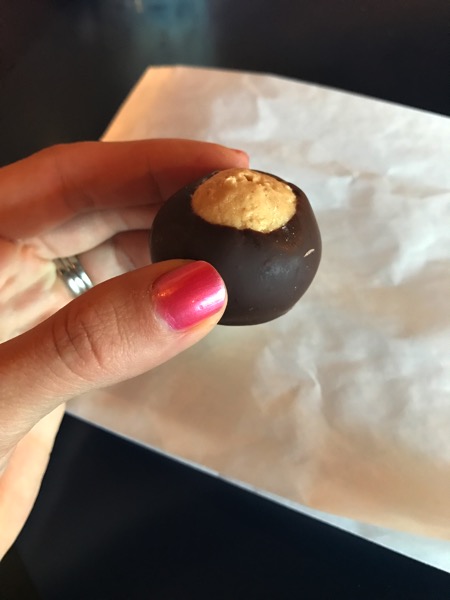 Loved reading this article, especially since we enjoy the show so much. Also, I think everyone is my favorite character.
Happy Friday, lovely friends! What was a highlight from your week? What are you looking forward to this weekend?
xoxo
Gina
Looking for a workout? Try the barre video from Winter Shape Up!