Hi friends! Happy Friday to ya. What's going on this weekend? We just have a date night planned, and the rest of the time we'll be taking it easy. I'm excited to catch a morning walk/run and paint pumpkins with the girls. I'd love to hear what you have going on!
It's time for the usual Friday Faves party. It's always fun to share the best finds of the week, and hear about your favorite things too. Please shout out something you're loving in the comments section.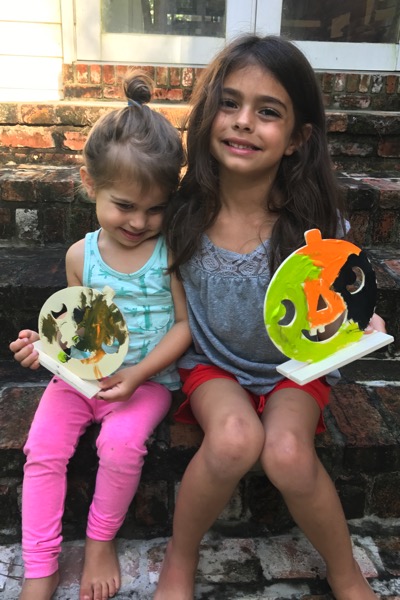 One of the most exciting faves of the week is the blog has an editor! (And it's different than me nudging the Pilot before bed asking him to check a paragraph for errors.) Janice is helping me keep my grammar and punctuation in check. The Pilot and I have been laughing for years that writing is my job because it's not exactly my forte. (I've always been a math girl, and while I did well in school, English was never my favorite or strongest subject.) When I told him that I was hiring an editor on a trial basis, and explained all of the ways she said she could help me, he laughed so hard that he started choking. He's been trying to help me on the grammar front for a while now, but he said at this point in the game, it's almost endearing. So needless to say, if my posts aren't as much of a mess from now on, we can all thank Janice for helping me clean things up around here.
Halloween:
Halloween decor has been out and about for a couple of weeks now, and it makes me so happy. I unearthed some of our Halloween decor early this month, and the Pilot helped me find the rest.
Some little spots around the house: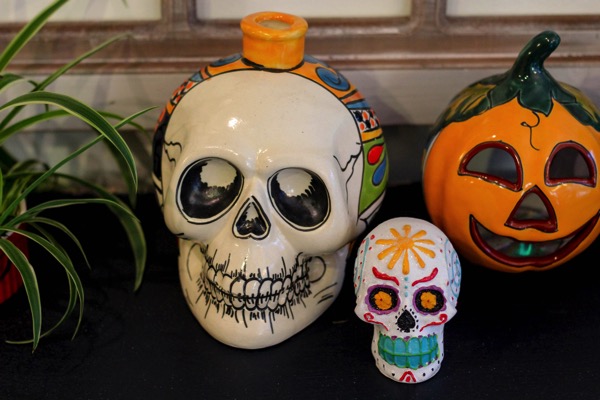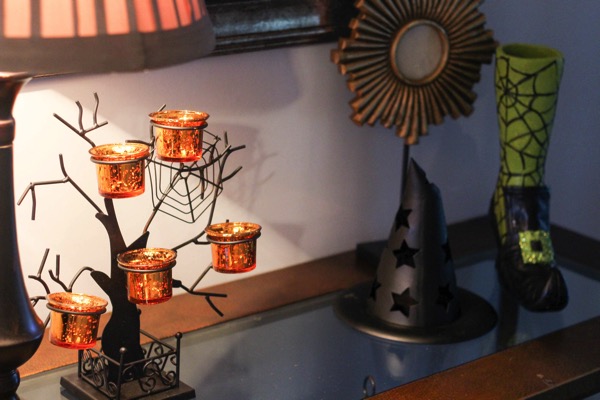 Boo basket! We had girls' night on Tuesday, and I put together this Boo Basket as a way to spread some Halloween cheer. There are so many ways to do this, but here's how this one works: you keep as much or as little as you want from the basket, and then fill it up with some new treats/goodies. Write your name on the back of the sheet inside (so the same people don't get BOO-ed over and over again) and drop it off on a friend's doorstep. The fun continues for the rest of October.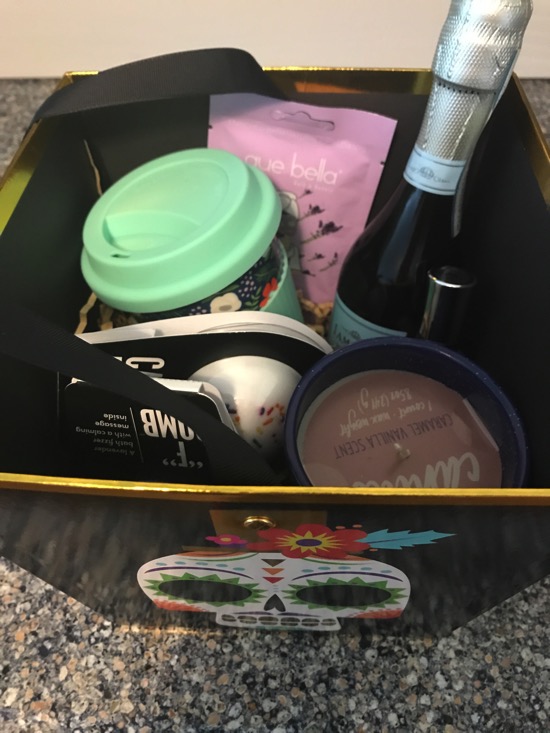 (Pinterest has some Boo Basket signs you can make to hide inside, but I just made a quick one on Canva since the rules of ours are a little different. You can do this with friends, neighbors, or colleagues.)
I hit up the dollar spot at Target for a cute mug, candle, and also added some bath bombs, a nail polish, mini bottle of Prosecco and a face mask.
These little spider cupcakes are the cutest.
Easy and amazing Halloween DIYs.
Beauty and Fashion:
This top.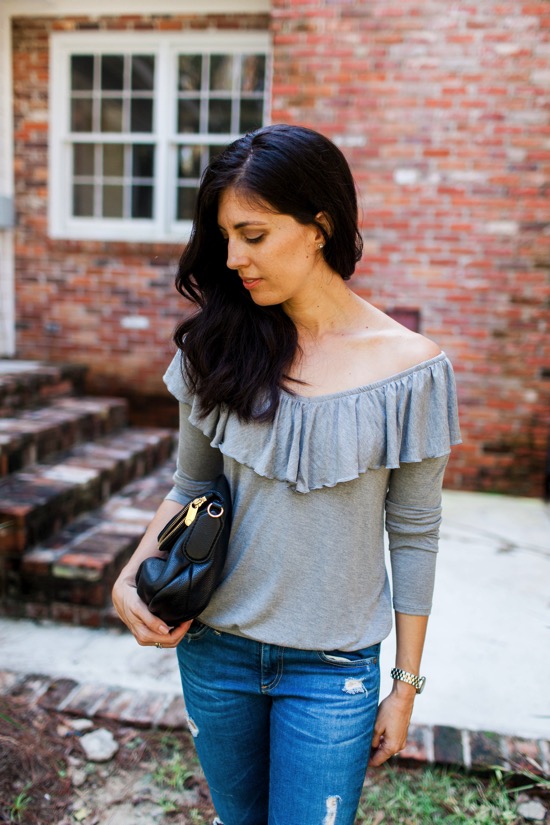 Shirt <— 40% off // jeans // flats
It's still 85+ degrees here and super muggy, but I've been trying to pretend it's fall, at least a little bit. I ordered this shirt from Express about a month ago, and wish they had more colors. The ruffle detail gives it a little something-something, and the fabric is very soft. It's perfect for layering! I paired it with my favorite AG destroyed jeans and some animal print flats from J. Crew factory (<— on sale, and super comfortable).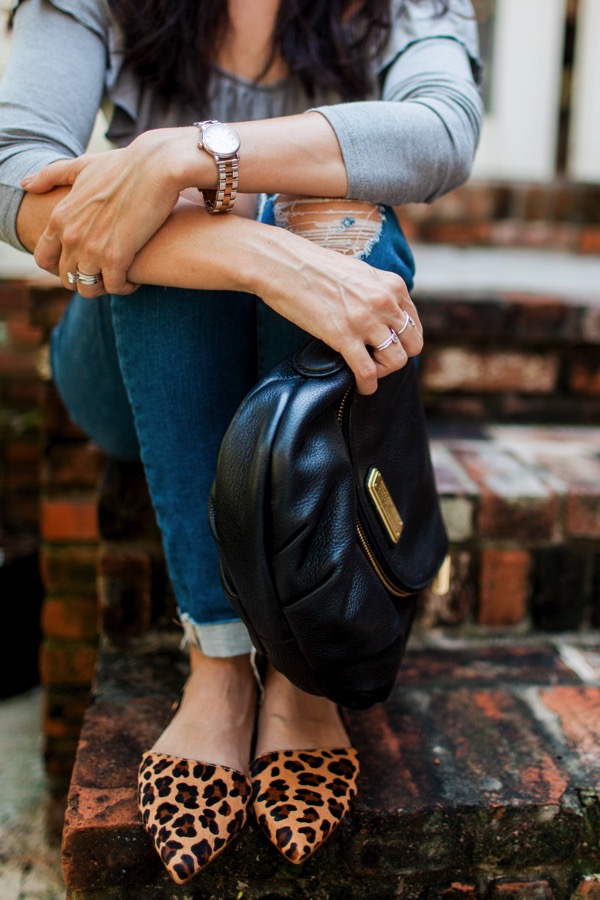 So many of you let me know that you ordered and love the Revlon styler I posted about a couple of weeks ago! We are still using it and LOVING it. I blow dry the girls' hair so quickly, and it's awesome for smoothing the last-minute bumps out of my insanely thick and unruly mane.
Good reads:
Love this post with Beautycounter faves. The rose mist, face oil, and sunscreen stick are used daily in our house.
A helpful post about transitioning after the birth of a sibling.
Mamas out there: you're doing an incredible job.
I love a sarcastic social media article haha.
Fitness:
Everything you ever wanted to know about 200-hr yoga teacher training. This was one of the most transformative experiences in my personal and fitness journeys, and I love the way Jen explains everything. Definitely check it out if you're interested in YTT.
The best exercise is the one you'll do and that you enjoy.
Eats and recipes:
Healthy lunches for the whole family.
These sweet potato veggie burgers look bomb.
Thank you to Buzzfeed for including my sweet potato egg bake in this post!
I need this chocolate pumpkin granola in my life.
Happy Friday!
What's something you're loving this week??
Fave fall shoes or booties? I kind of want some furry slides…
xoxo
Gina
I'm thinking about all of my friends affected by the California wildfires, and I hope you're staying safe. <3
A couple of ways to help: you can donate to the local credit union's relief fund here, and help the homeless and displaced animals here. If any of my San Diego friends are looking to volunteer, please let me know and I can send appropriate contact information.