12/31: Meals and fitness for the week
Hi friends! How's your weekend going? We're enjoying the time together and getting a lot done around the house. 9 months later, we're officially moved in! The Pilot unpacked the last boxes in the garage, set up the home gym and cleared out the office. We spent yesterday taking down the Christmas decorations – it was our last day to get it done before heading back to the normal routine – and the house feels so empty. At the same time, everything feels fresh, clean and ready to start 2018. (That rhyming tho.) Happy New Years Eve!
We capped off the day of packing and cleaning with a little date night: dinner at Giulio's.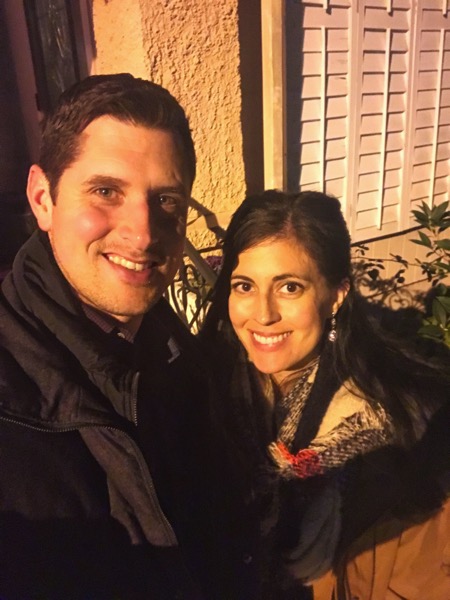 Here I am, Sunday blogging like the good ol' days. I've had some requests to bring back my weekly meal and fitness post, especially since it's a great way to share some fitness and eats motivation with each other. So I'm going to try it out for a while and if ya like it, it will stay! This is also when I'll be posting the weekly Winter Shape Up info so you have it before each week begins. (The WSU fun starts January 15!)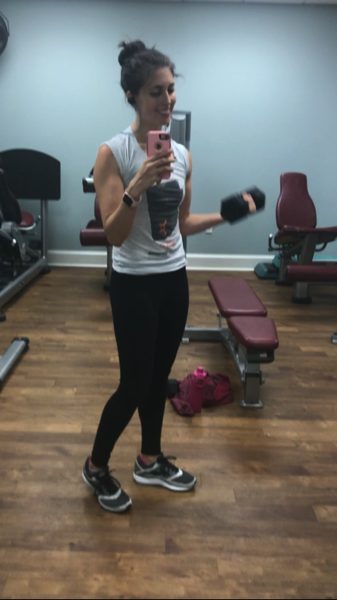 I feel like so many of us are back into the meal planning and prepping mojo, especially after a holiday season that tended to revolve around delicious and treats and on-the-fly meals. I'm definitely inspired to get my meal prep pants back on and set us up with healthy eats, especially since the girls are headed back to school, gymnastics, dance, and all that fun stuff. Things get a little more hectic around here! (I'm already mourning the fact that I can no longer wear my pajamas all day.)
Here's what I have on the menu this week:
Dinner ideas:
Sunday: Dinner in Jax
Monday: Chicken tacos with homemade tortillas, guac, and beans
Tuesday: Sunbasket (use my code to get $35 off! We rotate between Sunbasket and Blue Apron and love them both. I prefer Sunbasket on the weeks I want to eat really clean, and the girls love the meals from the family plan, too.)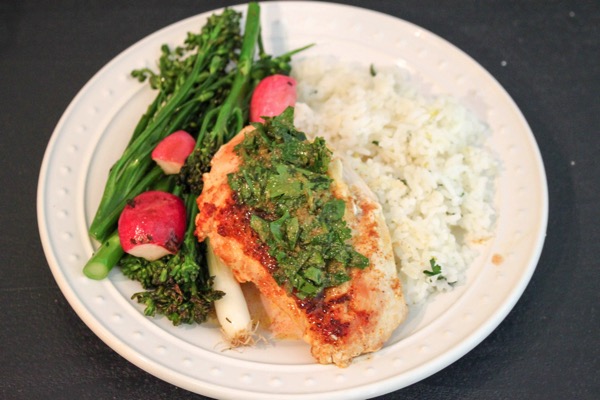 Wednesday: Sunbasket
Thursday: Coconut shrimp curry with rice and salad
Friday: Out!
Saturday: Homemade pizzas (I'll do BBQ chicken for everyone else and Caulipower for myself)
Breakfast and lunches:
Protein baked oatmeal (recipe on the way) + side of scrambled eggs
Daily Harvest soups and smoothies (I've been loving these so much lately! I'll just add some protein powder and collagen to the smoothies for a little boost, and on the days I'm frozen, the soups have been warming and hearty.)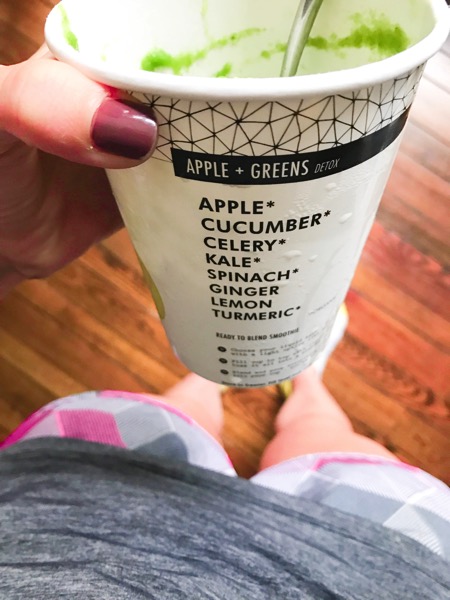 Salads: grilled chicken, chopped veggies, Primal Kitchen dressing and a sweet potato on the side
Eats-wise, I'm doing something starting this week: No Sugar January. I've done this a few times, and it's an easy way to reset my cravings after a sugar avalanche. Too much sugar zaps my energy, and when I have a ton sugar (usually during the holidays), I find that it becomes a habit instead of something I truly enjoy. (Like cramming a Justin's peanut butter cup into my mouth as I wait for the water to heat for tea.)
Anyone want to join me? I'm looking forward on focusing on protein, healthy fats, produce and grains for the next month. (I'll probably take a day off for Liv's birthday, because cake.)
Here's what the fitness plan looks like for the week:
Workouts:
Sunday: shopping cardio in Jacksonville. I really get my heart rate up in Nordstrom and Trader Joe's
Monday: HIIT and legs (testing workouts for a little something new headed your way)
Tuesday: Easy steady state
Wednesday: Upper body + dance cardio (I also teach barre this day)
Thursday: OFF
Friday: today's Orangetheory workout
Saturday: Easy steady state
For more fitness ideas, there are lots on the fitness page to mix and match.
So tell me, friends: what's on the menu this week? When you set up your fitness plan, do you have a format you follow or just take it day by day?
Cheers to the end of 2017!
xoxo
Gina
Meal prep posts:
$60, 1 hour, 5 days of daytime eats
Plan and prep: 1 hour of clean eats