Heyyyy! Happy Friday! Hope you've had a wonderful week! I'd love to hear what you've been up to.
We're just chillin' in San Diego, beach-ing, shopping, adventuring, and eating all of the amazing food.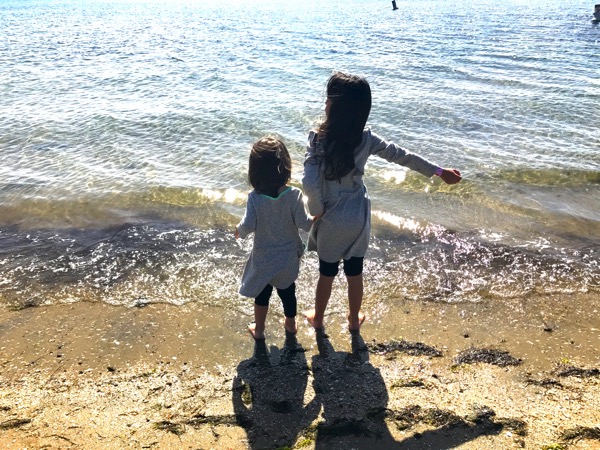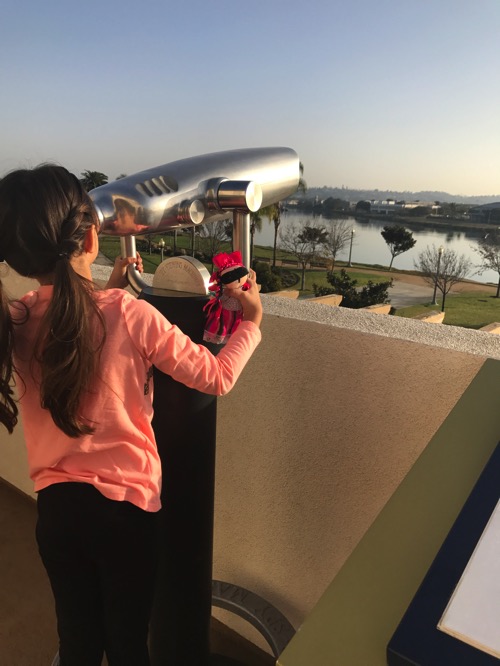 It's so weird because I feel like we've been gone for so long, but at the same time, it's like we've never left. I can still drive around without needing my GPS all the time, and it feels comforting to have such a familiarity about the location while we've been on *vacation.* Usually the initial part of a trip is spent figuring out where to go and the various neighborhoods; we've been able to jump back into our tried and true faves. (At the same time, I think we've gone zero new places haha.) We're having such an amazing time hanging out with all of our friends and chilling at our standard spots.
Some of the things we've done so far:
The zoo! We spent half of Sunday at the zoo, and it was perfection.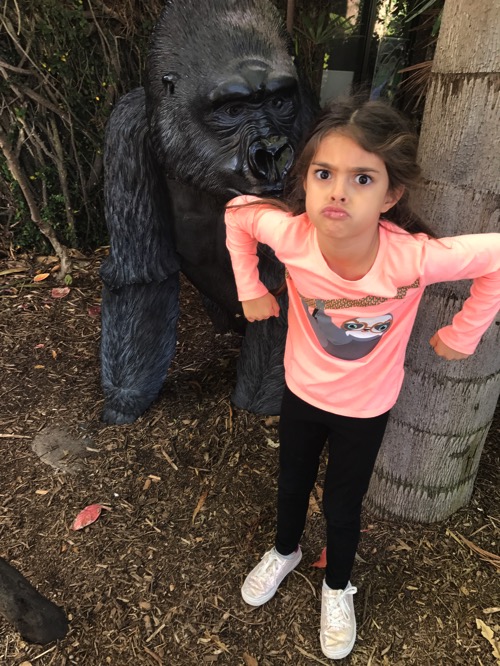 The weather was beautiful (we call it "heaven-ty degrees") and the girls loved seeing the animals. We used to come to the zoo all the time when we were members, but P was so little that she doesn't remember it at all. Since she's definitely aware and very into her surroundings, it felt like she was seeing everything for the first time.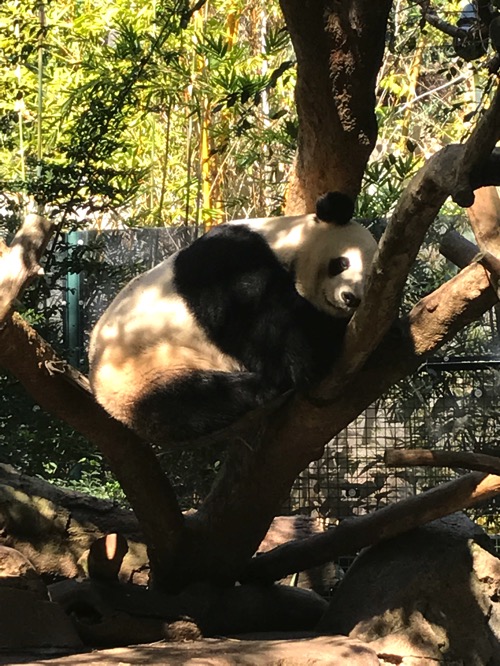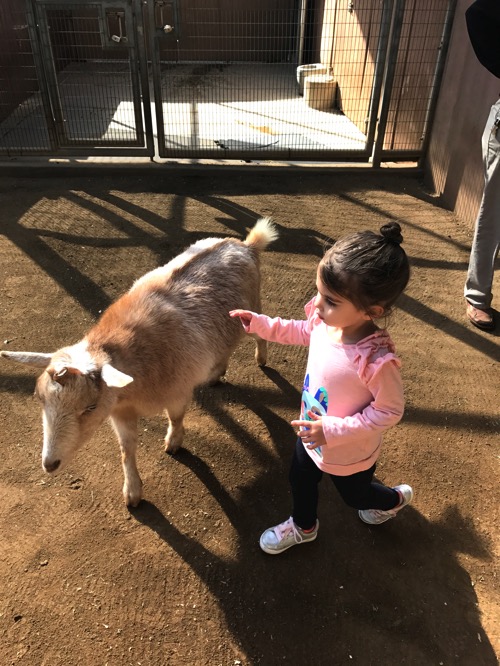 A lemur hopped up onto the fence and the look on her face was pure gold. Like, "Omg, what is that thing?!"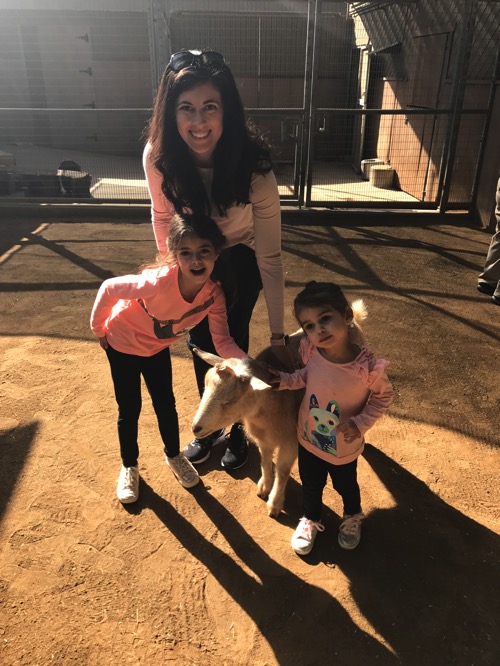 We've been going to a lot of the usual places:
Tiki Port for smoothies and acai bowls,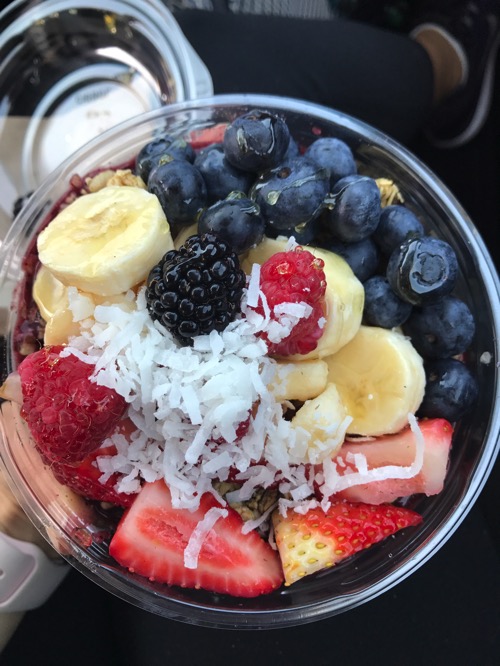 Liberty Public Market (a few times) for poke bowls, kombucha on tap, and baked goods from Crafted,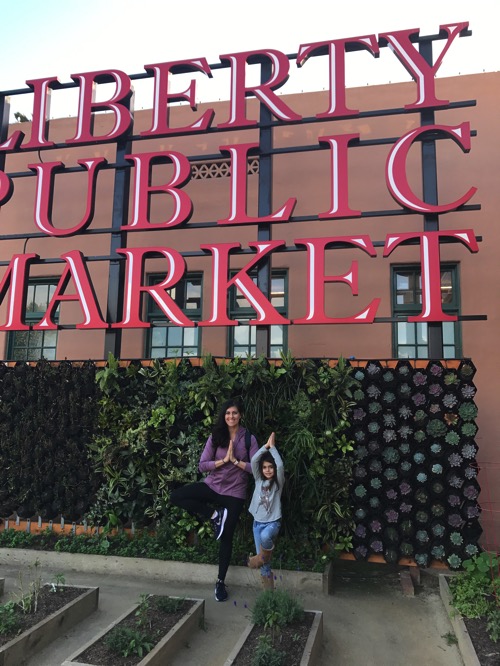 Dinner in Old Town,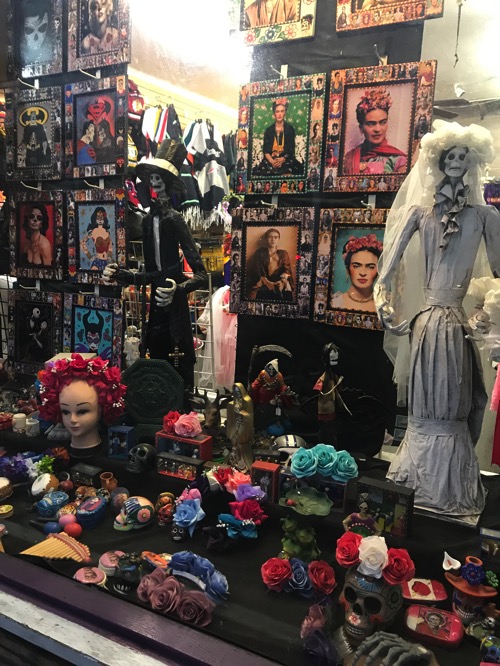 the Children's Museum,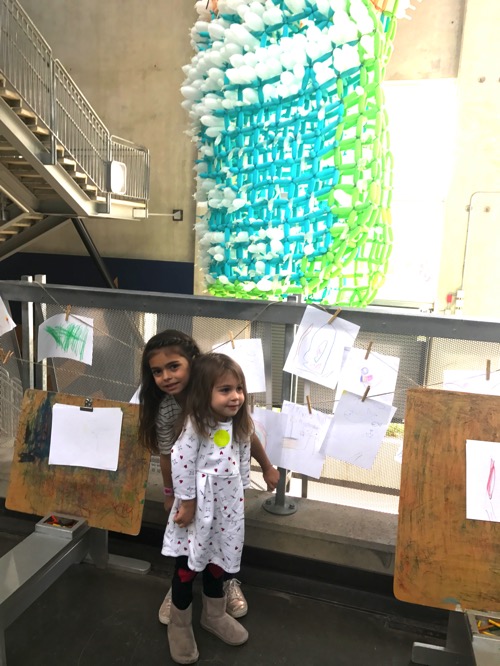 Kid Ventures,
the girls' favorite park at Liberty Station + Point Loma Sports Club,
Postmates pho and lettuce wraps from OB Noodle House,
swimming at the hotel pool,
taking fitness classes,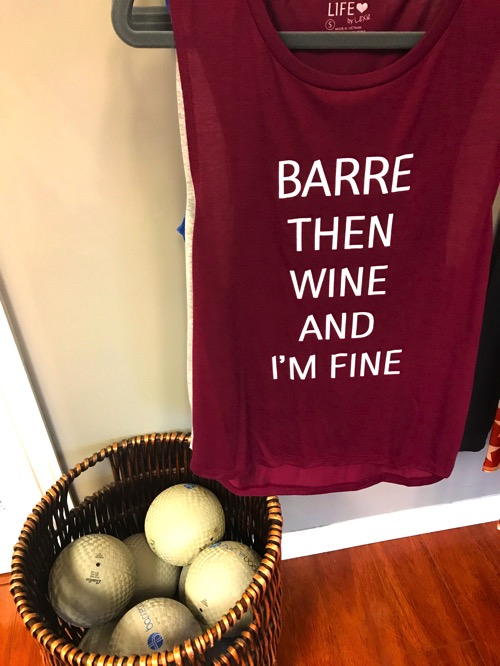 (so far it's been Orangetheory and barre at Barre Body, where I used to teach)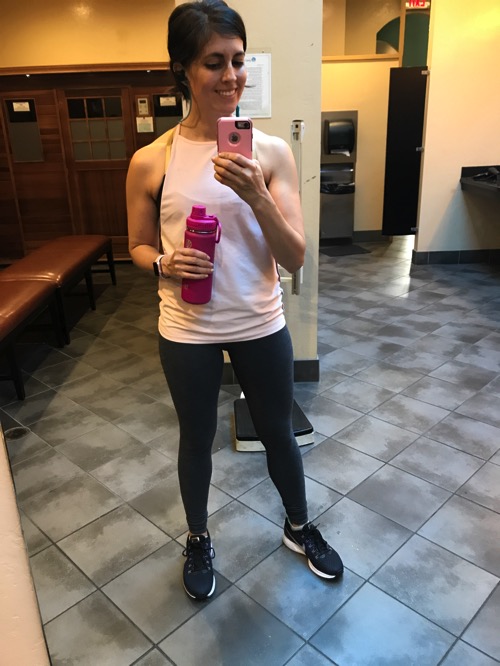 Better Buzz (every day. Not even a little sorry)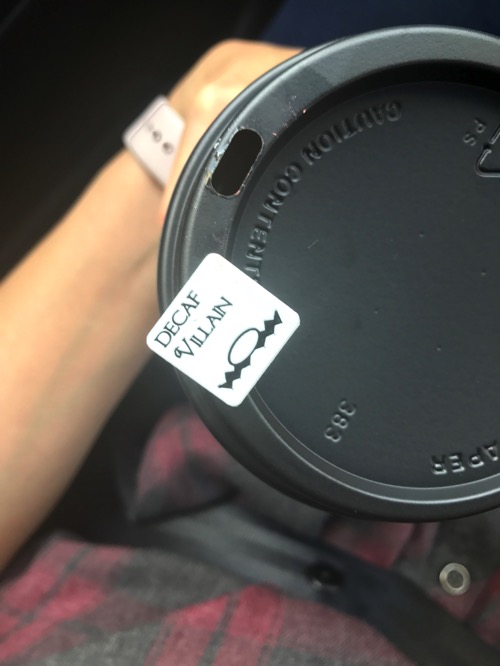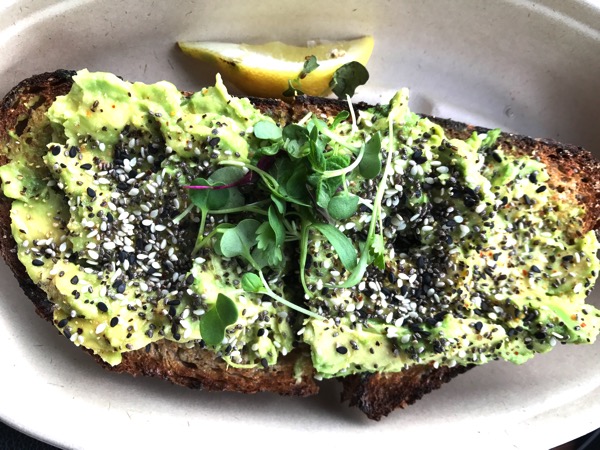 and just hanging out at Betsy's house.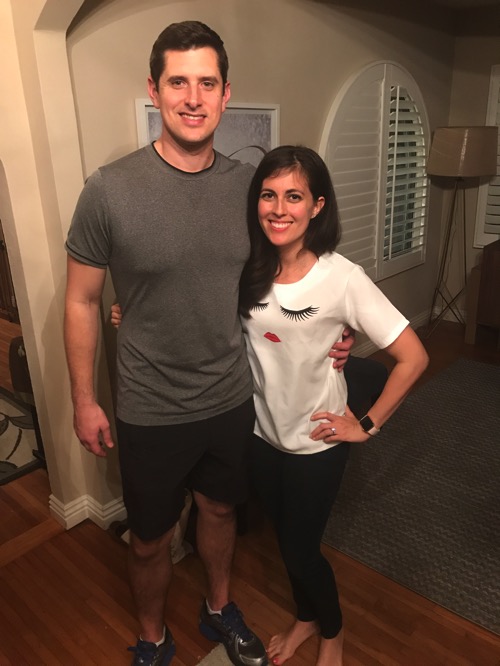 We were all curled up on the couch one night watching a movie, and it definitely felt like the good ol' days. She had a little Valentine's get-together at her house the other night, and invited all of Liv's friends from school + our parent friends. It felt like we just picked up where we left off, and we enjoyed pizza, wine, desserts, and great conversation while the kiddos ran around like crazy.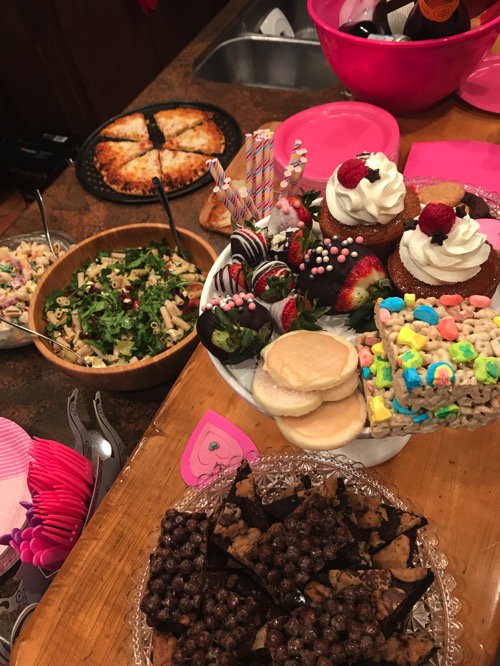 Moniker General
(They have food and cocktails now! The kale salad was amazing.)
I think that maybe I'd be ready to go home after being here for a while, but nope. Not even close. I asked Liv if she was having fun, and she said, "San Diego is the most magical place ever. I don't want to go back to Georgia." Real talk…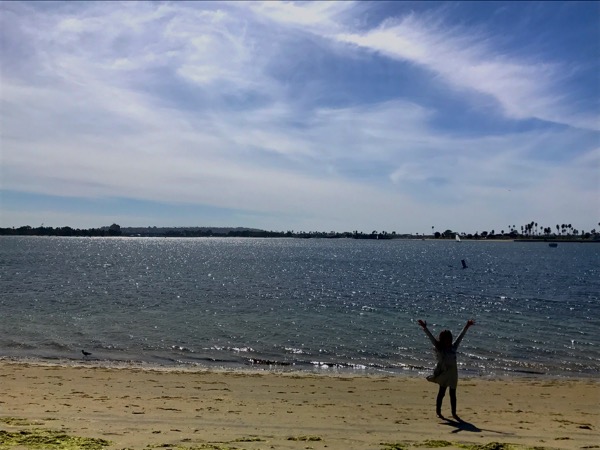 I'm glad we still have some time here, and we're soaking.it.up.
Some more faves from the week and around the web:
Food/recipes:
Four Sigmatic has decaf! I'd been missing my mushroom coffee since I stopped drinking caffeine last summer. I was so pumped to see that they have a decaf version. I didn't want to bring the bag with us in my suitcase (especially when Better Buzz is around the corner), but I'm excited to give it a whirl when we're back.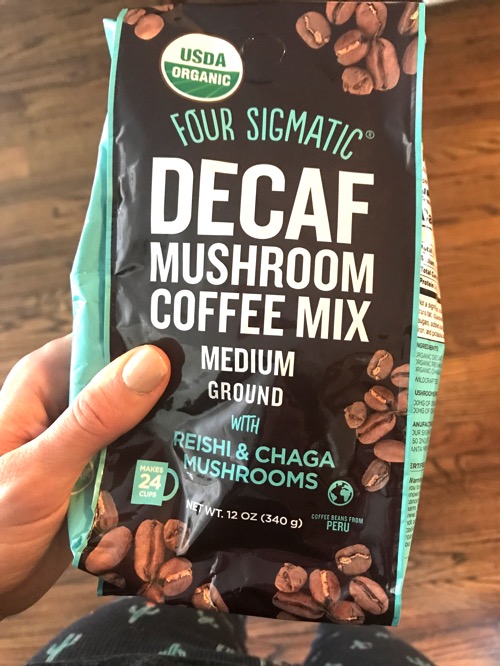 (On a random note: in my Fri Faves post about the dip nail polish, I was asked to update on how hard they were to take off and how they lasted. They started peeling at the bottom, so I took them off to see if it would be a PITA. It took a long time, but it wasn't too bad. For our trip, I got dip nails professionally just to see how they did it. YOU GUYS. It took over an hour! I was sitting there trying not to be impatient… it's hard for me to sit still while someone messes with my hands for an hour. And they're bumpy and one cracked already. Sooooo I'll be continuing to do them myself. I'm interested to see if these ones take even longer to take off because I think she put a gel top coat on them.)
These crackers. When I saw these at Trader Joe's, I figured I'd try them out, especially after trying (and despising) these fibrous creations. They're SO good. They taste awesome with a smear of peanut butter and some strawberries, but an IG friend said I need to try them with Kerrygold butter and a sprinkle of salt. YAS.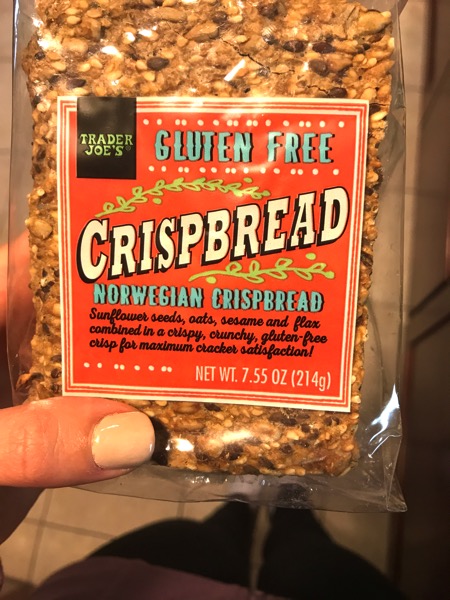 Protein-packed breakfast ideas.
These almond joy bars look magical.
Try making enchiladas with homemade sauce. It's a game-changer, I tell ya.
Great healthy recipe ideas in this post.
Read + watch:
Book suggestions to build character.
Favorite kids' audiobooks. (I'm going to download some new ones to listen to while the girls and I are driving around.)
Truthful thoughts about Valentine's Day.
Fitness:
A quick power yoga video (30 minutes).
Try this upper body burner from Winter Shape Up!
Running could help us cope with stress. (I'm a believer that all aerobic exercise can do this!)
The Bachelor workout. I still haven't watched this past week's episode! Please don't give me too many spoilers, but rate on a scale of 1-10 for the drama factor.
Studies that could change the way you work out.
Have a wonderful Friday and I'll see ya later this weekend with meals and fitness for the week!
xo
Gina