Hi friends! Happy Friday! Hope you're having a lovely morning. What are you up to this weekend? I've been chilling in the house with P for a couple of days after she came down with conjunctivitis. (Preschool germs strike again.) We got her antibiotic drops (which have been a treat to give to her, let me tell ya) and have just been lying low so she doesn't infect anyone. I feel so bad for the poor nugget and hope she's feeling better soon.
Other than the pink eye surprise, it's been a good week over here. I had an incredible podcast interview that will be up next week, taught a TRX class, and have been trying to get the house ready for some upcoming events. We're having Meg's baby shower here – I can't wait! – and the day after, all of our stuff from Valdosta arrives. I'm kind of terrified because I feel like the house is already full.
Before I dive into this week's Friday Faves, make sure to check out this sweet Whole Foods giveaway on Instagram! You could win $500 to shop at the best place everrrrrr.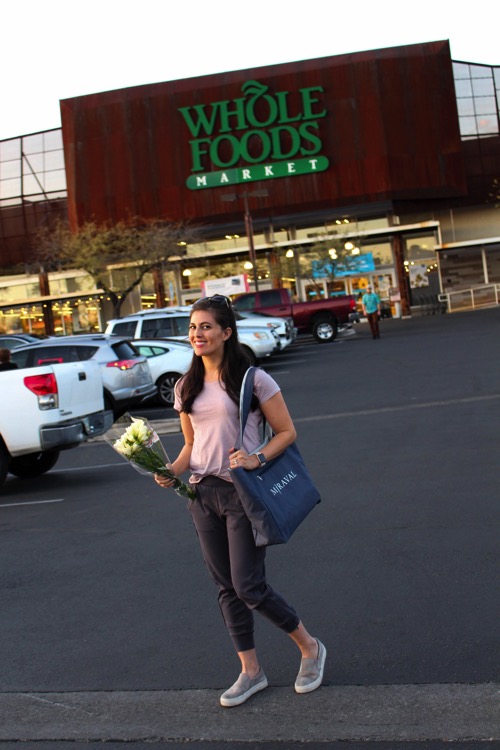 (When you pose in front of your favorite store like a lil nerd. Joggers are from Fabletics, shoes are here, and I've been living in these lulu tees during the week.)
Here are some of the best things I found in real life and on the internets this week:
Random:
– Of all the crazy hair ideas on Pinterest, Livi picked the poop emoji. *face palm* She totally rocked it, though haha.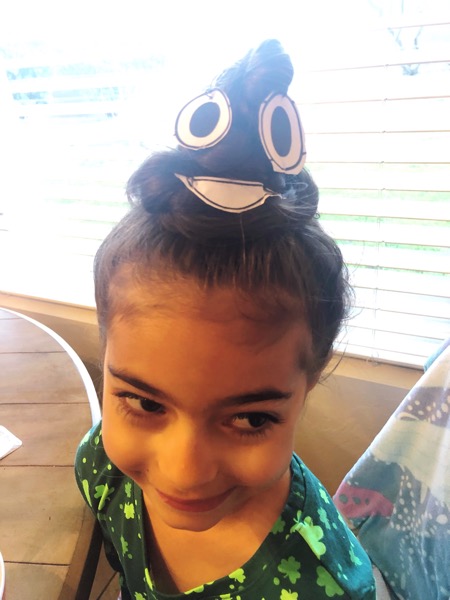 – Mexican pastry magnets! Madre got some of these for her fridge and I've been commenting on them nonstop, so she surprised me with a bag of them when we met up for Taco Tuesday. So cute, right?!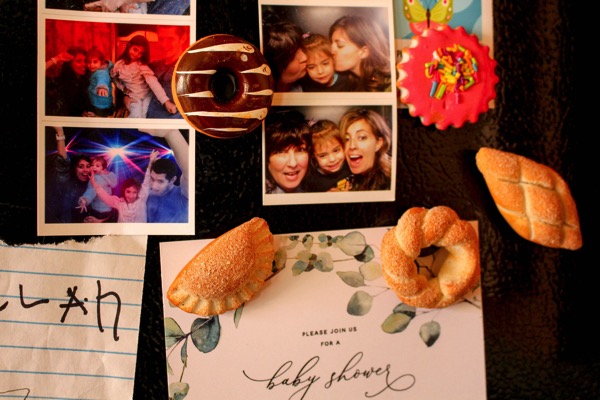 – Roller skating with the crew! We took the girls on Monday night and had a blast. The decor at Skate Country is the exact same as it was when I used to go roller skating with my friends in middle school and elementary school. Back then, they were blasting TLC "Waterfalls" and I was wondering who would couple-skate with me lol. I have to say it's 80,000x more fun doing Cha-cha Slide at the end of the night with my favorite people.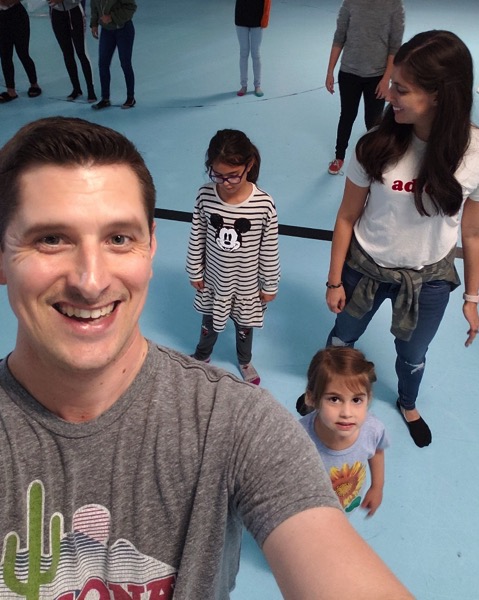 Fashion + beauty:
-LOVING the new Beautycounter brow gel. I was apprehensive about trying it – I'm a brow pencil girl, through and through – but I love how natural this looks. It gives a little bit of shape and color, and lasts all day. 10/10 recommend.
– My friends at Stitch Fix sent me this gorgeous package of goodies from women-led companies, in honor of International Women's Day.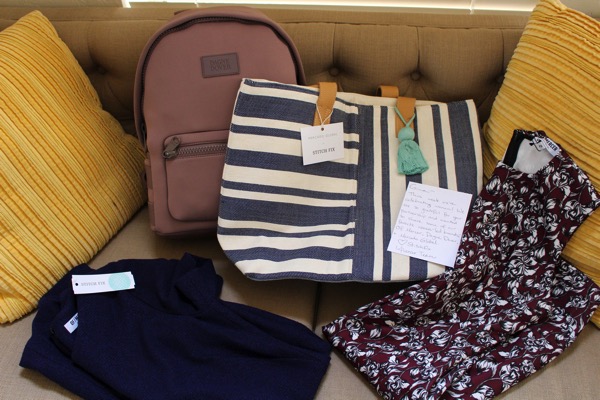 The tote is Mercado Global, and was hand-woven by Indigenous women artisans in rural Guatemala. Each purchase helps mothers send their children to school and enables them to earn three times their former daily income.
I'm obsessed with the color of the Dagne Dover backpack and the Of Mercer dresses are super chic.
Read, watch, listen:
– Heal on Netflix, which is a fascinating documentary about the body's ability to heal itself. I'm always interested to learn about our inherent healing capabilities and the body's incredible natural intelligence. I haven't finished this one yet, but I can't wait to watch more this weekend. Also Deepak Chopra is in it… and he's one of my very faves.
– For all my fellow Catholics during Lent. 
– While I feel like we're about to be overloaded with biopics, I'm so here for the Elton John one. 
– Another reason to create sustainable eating habits.
– What food geniuses eat when they're home alone.
Fitness:
– Try out this Lean Machine Fit Guide workout at home.
– Tips to stop slippage during yoga class.
Good eats:
– These chicken meatballs are a new Costco find. They're made with simple ingredients and have an awesome flavor — not bland at all. I've been adding them to wraps, salads, and egg scrambles this week.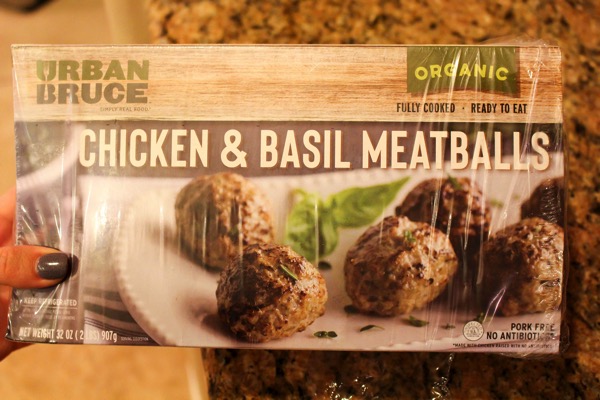 Nutrition stats: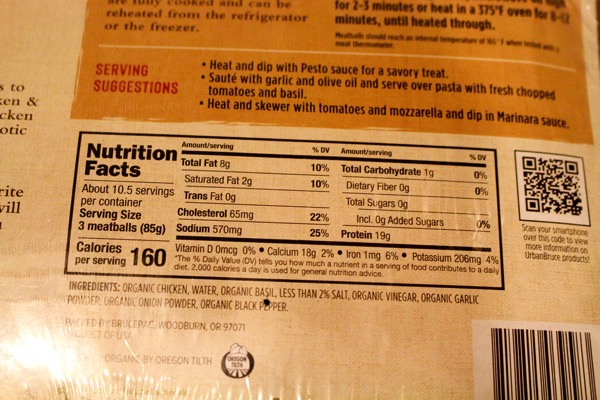 – If you're looking for a refreshing spring dessert, this looks bomb.
– Easy, healthy protein ball recipes.
Happy Friday, friends!
What's something you're looking forward to this weekend?
xo
Gina
Congrats to the winner of the huge sneaky Beautycounter giveaway: Becca! (The winner has been emailed.) Stay tuned for more giveaways of the sneaky and obvious variety headed your way. 🙂