Hi friends! Happy Friday and hello from Phoenix. 🙂 I'm here for the Beautycounter LEAD conference and looking forward to catching up with blog friends and meeting some truly inspiring ladies who work in this industry. The fun officially begins today, but we had an awesome dinner last night at True Food Kitchen — one of our frequent dinner stops when we lived in San Diego.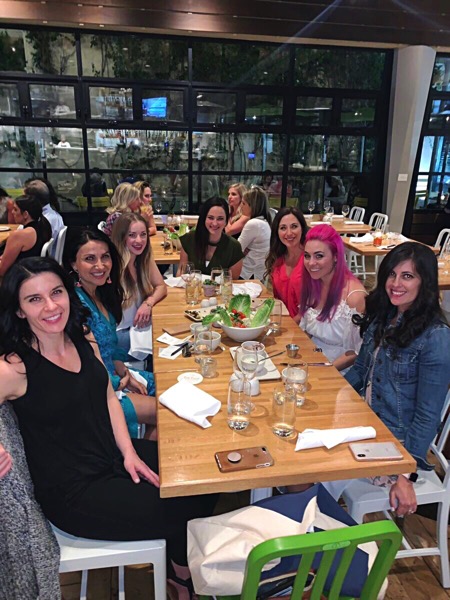 With Arsy and Tina!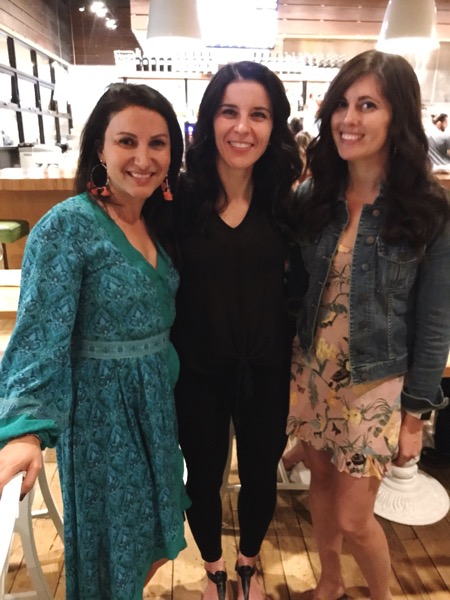 (Dress is here // jacket is here // with these sandals)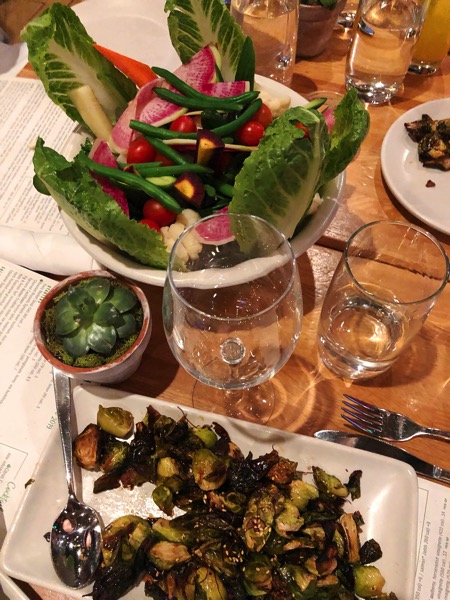 We shared the roasted brussels sprouts, the cauliflower (which was amazing with medial dates and spices) and the enormous crudités plate.
For my entree, I rolled with the ol' classic: the kale salad + salmon = side of sweet potato hash.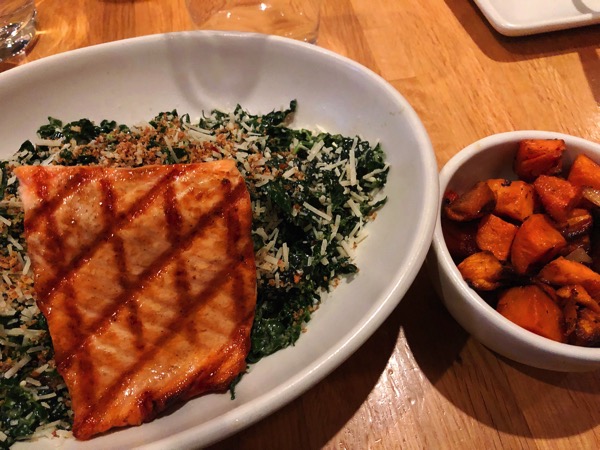 I'm off to the day's adventures and will be sure to share the fun on IG and here on the blog on Monday!
For now, let's chat about some faves! Here are some of the things I'm lovin' this week. I always enjoy hearing about your faves, too, if you'd like to join in the fun in the comments section.
Fitness:
If you need a new song to pump you up for workouts, this is my latest workout jam. Sometimes they'll play it during a Peloton class and it's SO catchy that I added it to my personal workout and teaching playlist.
Physical fitness protects brain health.
Important info for all of my mama friends!
Why more Western doctors are prescribing yoga therapy.
Good eats:
Summer salads! This one was so fresh and had the best combo of flavors: spinach, deli turkey, strawberries, feta, basil, and balsamic dressing + homemade sourdough on the side.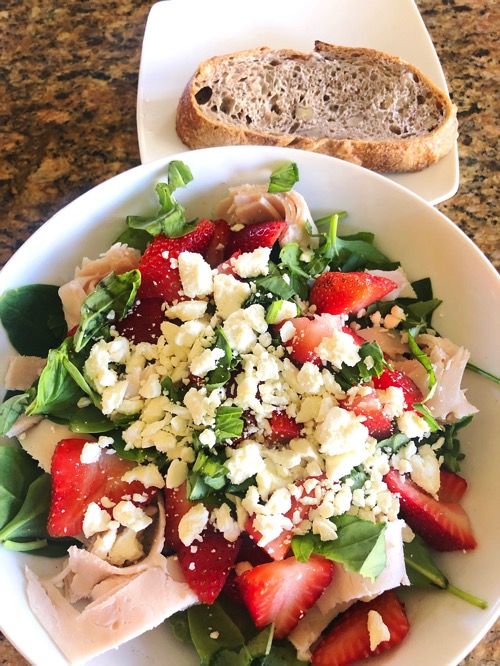 Kyle has recently gotten into bread baking – of course, his very first loaf was 8000x better than the ones I've been making for over a year – and we're all reaping the benefits. 😉 While the Pilot was deployed, I opened the fridge and my jar of starter jumped out and exploded all over the floor. I never got around to ordering a new one, so I was pumped when Kyle shared some starter with me. Even though, I have to say, eating the loaf of bread that he made was way more enjoyable than making it myself.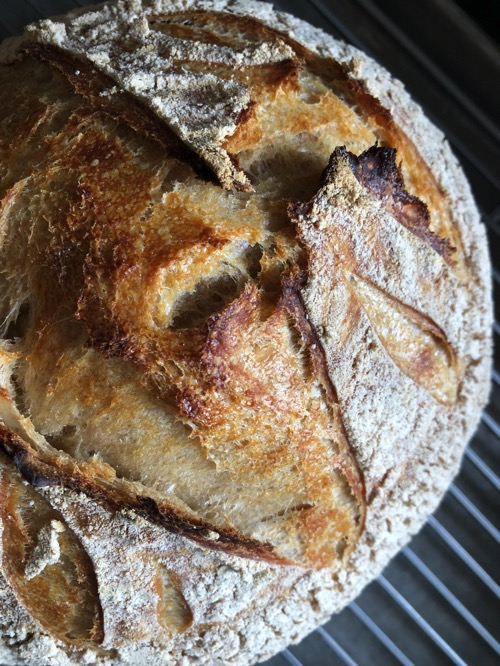 New healthy Trader Joe's finds.
22 ways to use my favorite seasoning.
Easy, healthy mocha protein balls.
Happy Friday, friends!
xo
Gina