Hi friends! Happy weekend to ya. What do you have going on? I'm writing this blog post with hopes that P wakes up in the morning with no fever. Turns out that parking lot tantrum meant that a virus was on the way. (I can always tell the girls are getting sick when they seem off, and there ya go.) We laid low all day yesterday — she drank water and Gatorade, I made soup for dinner, and we took it easy around the house. So, I'm hoping that it was just a 24-hour fluke. We had some plans with friends tonight – Liv's might be able to go if P is still under – but it will all depend on how this little noodle is doing. I'd love to hear what you have going on!
A huge congrats to all of my friends who are graduating this weekend! One of my little brothers is graduating from the U of A, so we're looking forward to celebrating with the fam! Also, Sunday is Mother's Day. Any fun plans?? If you're looking for last-min gift ideas, check out this post. I'm looking forward to sleeping in, a mimosa (or two) and cards from the amazing angels who made me a mama.
It's time for some faves! Here are some of the things I'm loving from the week and around the web. Please share something you're lovin' in the comments section if you'd like to join in the fun.
Good eats:
Jones BBQ Sauce! I haven't tried it yet, but I was so pumped to receive the three bottles I ordered after watching their Queer Eye episode. I was cheering for Shorty and Little so hard, and when they said their BBQ sauce was available online, I jumped to order some. (Apparently I wasn't alone.) Guess we need to buy some chicken wings!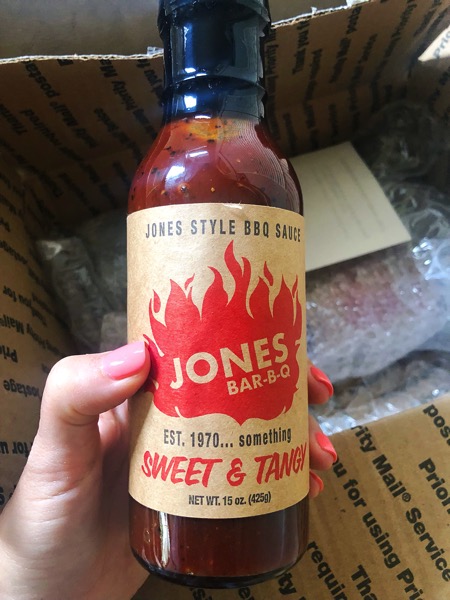 Love this wild rice and chicken soup from Pinch of Yum. The girls go crazy for it, too.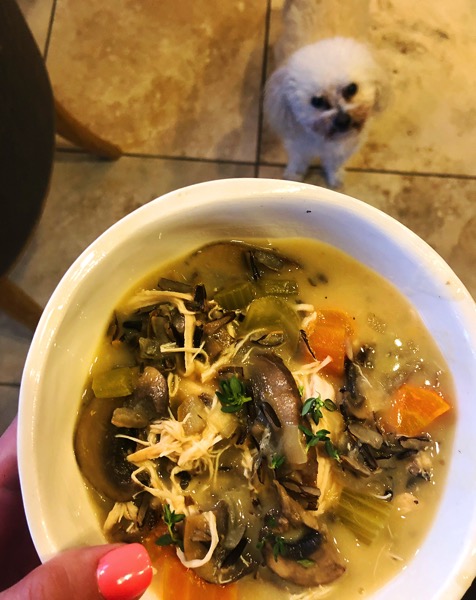 (Ok and the dogs had some chicken bites.)
Simple Mills baking mixes. I always have these on hand for when the girls or myself want a little something sweet. (I like that they use simple ingredients and and gluten-free.) I order these from Thrive Market! <— my link gets your 25% off your first order. We also love their banana bread, pizza dough, and pumpkin muffins.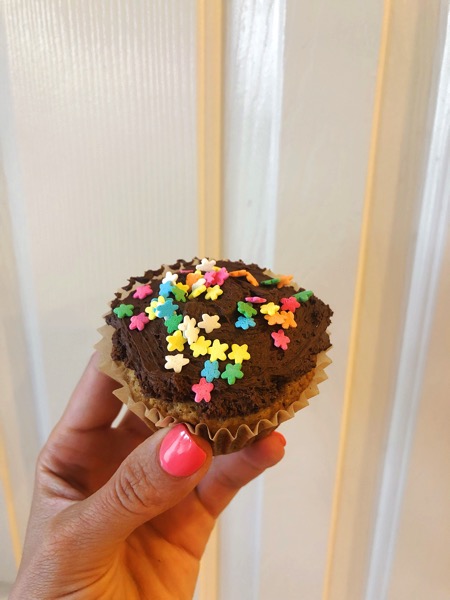 Can't wait to try this chickpea curry recipe.
Fashion + beauty:
Bright lipstick. I'm on a bright lipstick kick and I'm convinced it makes me look more put-together? The things we tell ourselves haha. Like if I'm in yoga pants, a messy bun, and a sweatshirt, if I put on bright lipstick it makes it all ok. The Color Intense lipstick is my very fave. I've been wearing Garden Party lately, but when I want a more neutral color, Brunch is my go-to.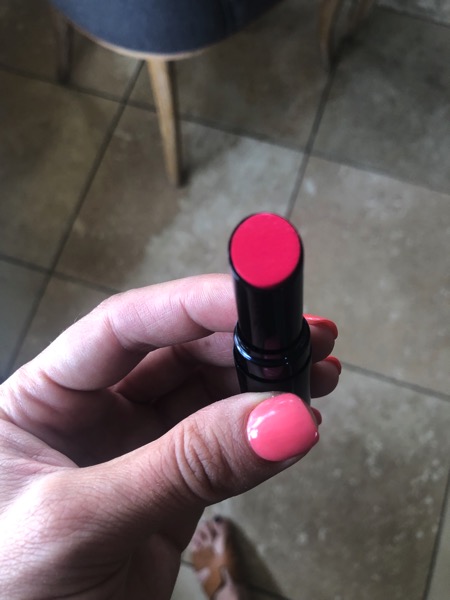 This red dress! This is the one I told you guys about from one of my Trunk Club deliveries.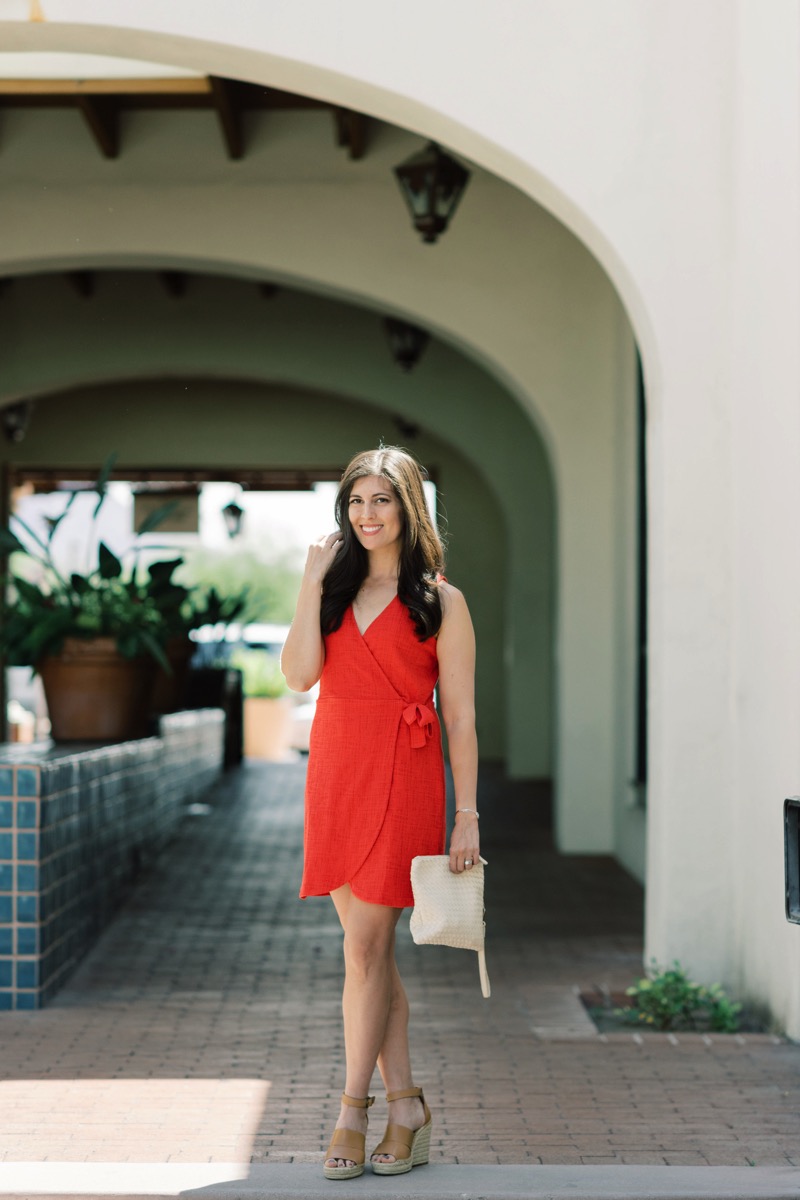 The wrap detail gives it a little extra something, and you can dress it up with wedges or down with sandals and a jean jacket. The link is here – I'm tempted to get another color because I've worn it so many times already. Shoes are here.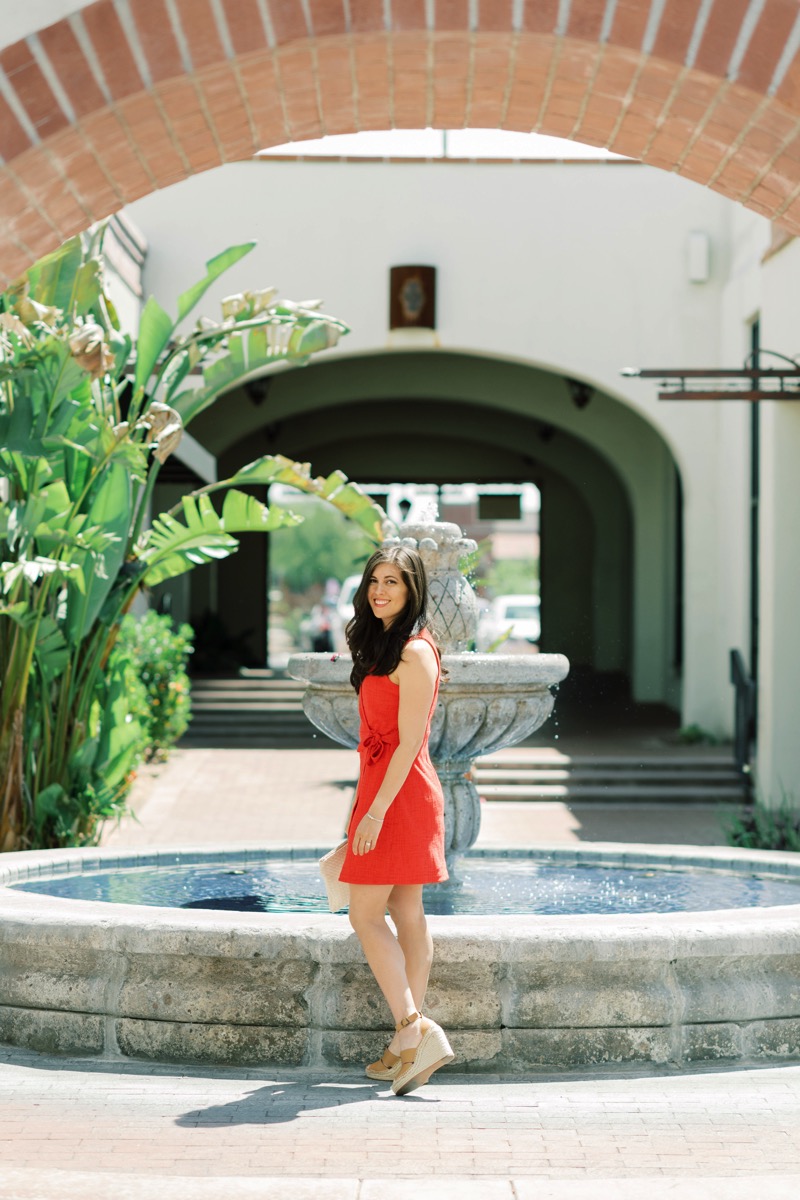 (Dress photos by Tara Leinen)
Fitness:
Strength training is important for so many reasons, but don't forget the cardio.
Try this barre and yoga fusion workout!
Read, watch, listen:
How to start binge reading. I've been trying to make reading more of a priority than an afterthought because I enjoy it so much, and it's absolutely been worthwhile. Another fave this week from Cup of Jo: what advice would you give your younger self?
Completely sucked into this book. It's a fast read, and a serious kick in the pants if you need some motivation.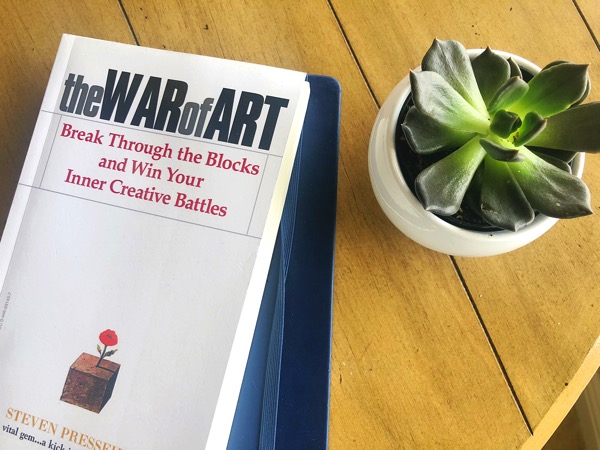 Solid financial advice from an index card.
Street Food. I'm loving this series on Netflix – from the producers of Chef's Table – and a glimpse into street food chefs from all over the world.
Happy Friday, friends <3
xo
Gina