Hi friends! Happy Friday. I hope that you're having a lovely morning. My joyous full-body rash is starting to disappear but is now itching like crazy. I'm really hoping this thing is gone soon! Thank you to those of you who let me know that you had Pityriasis Rosea in the past and it does indeed go away. It's been an interesting addition to my life to say the least lol.
We've been hanging out here at the house, went swimming at my dad's (it was perfection) and I also took the girls to jump at Defy for the first time in months. We had almost the entire place to ourselves (just one other kid P's age) and they jumped their little hearts out. It was nice to do an activity that felt "normal" amidst everything that's been going on.
I hope you have a relaxing and fun weekend ahead! We'll be dragging the tent out and doing Liv's school drive-by parade today. It definitely isn't how I envisioned wrapping up the school year, but I'm so proud of her for cranking through all of the distance learning assignments and thankful to all of the hardworking teachers who put everything together.
It's time for the weekly Friday Faves party! This is where I share some faves from the week and around the web. I love hearing about your faves, too, if you'd like to shout out something you're loving in the comments section below.
Read, watch, listen:
A little validation for those who are feeling overwhelmed. 
Thank you to the Clip Out for having me on their podcast to chat about Peloton and postpartum fitness!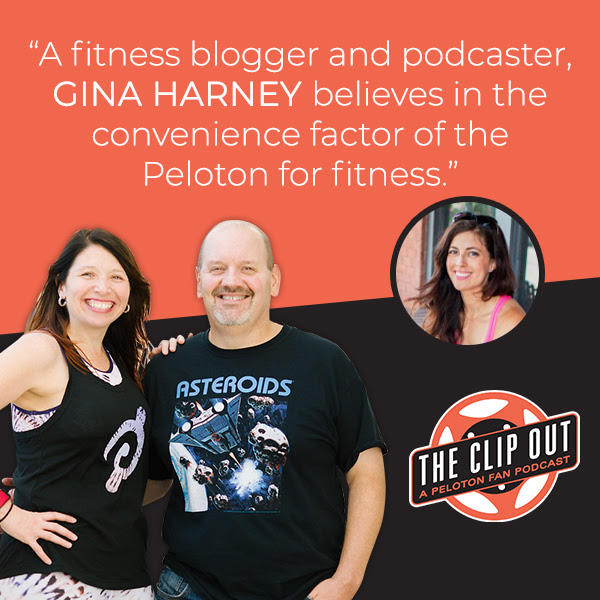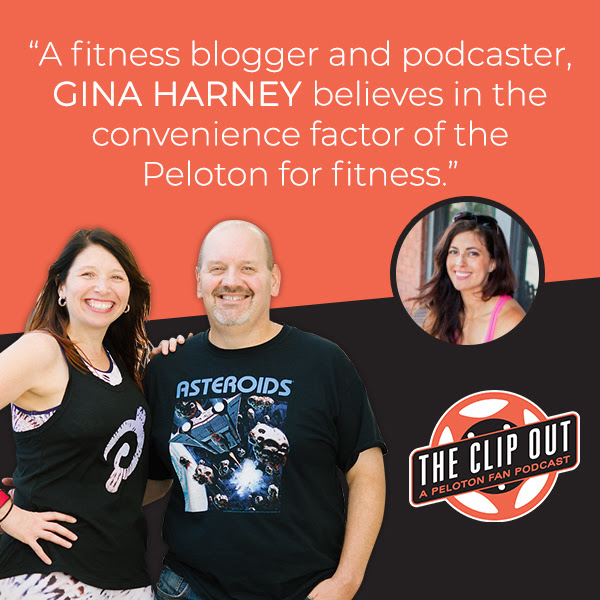 Picked up this book again. I haven't been reading as much lately – my brain is mush by the end of the day – but since I know I'll have to return this one to the library eventually, I decided to finish it. It's beautifully-written and I'm starting to see all of the different characters become intertwined. Isabel Allende is one of my favorite authors and I know that this will be another great one.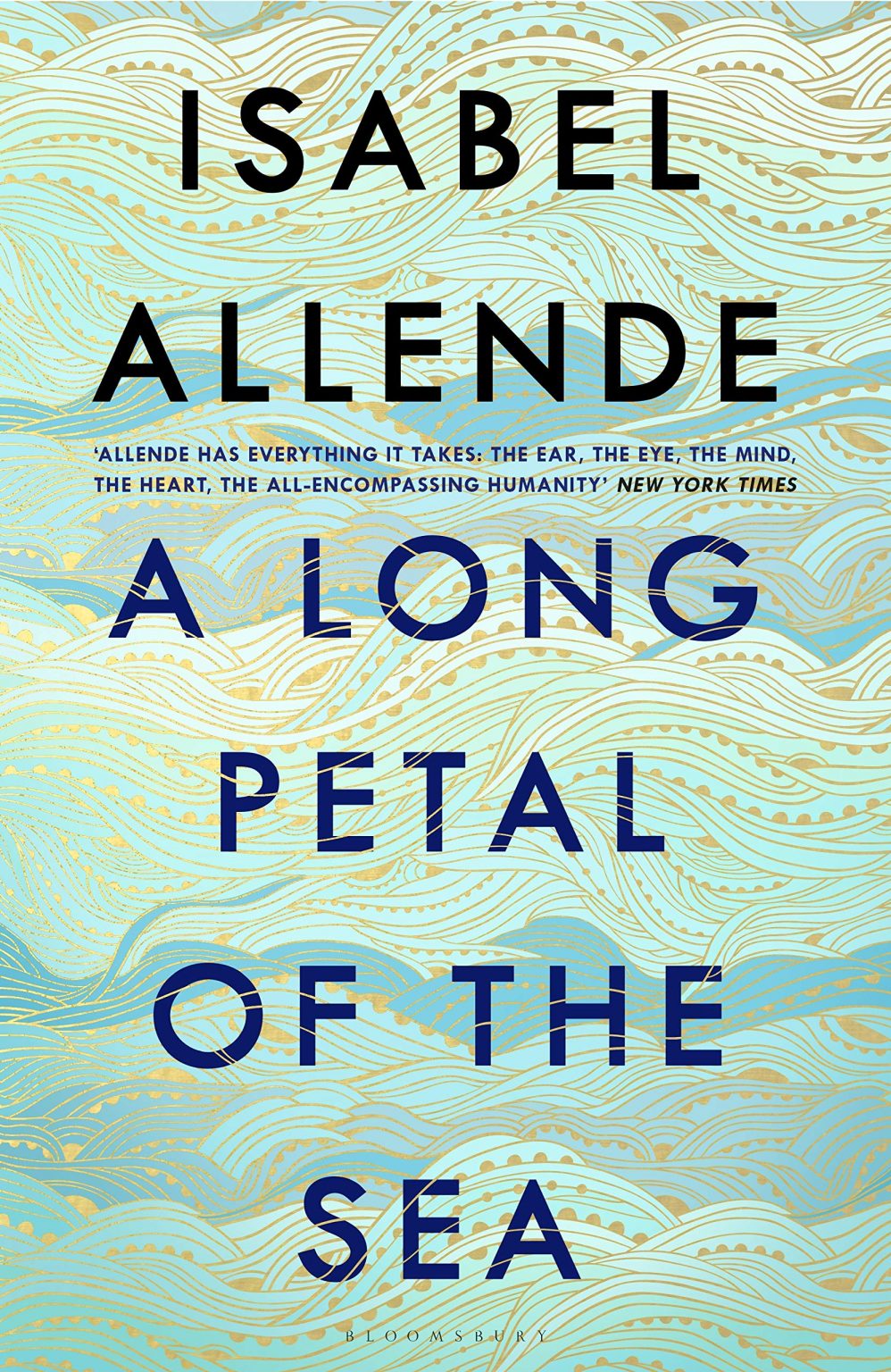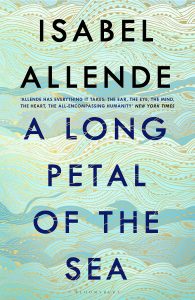 Hamilton is going to be on Disney+ in July. Blessed. 
Center Stage is going to be a TV SHOW.
Outdoor activities to do with the kiddos. 
Fashion + beauty:
New Skin Twin!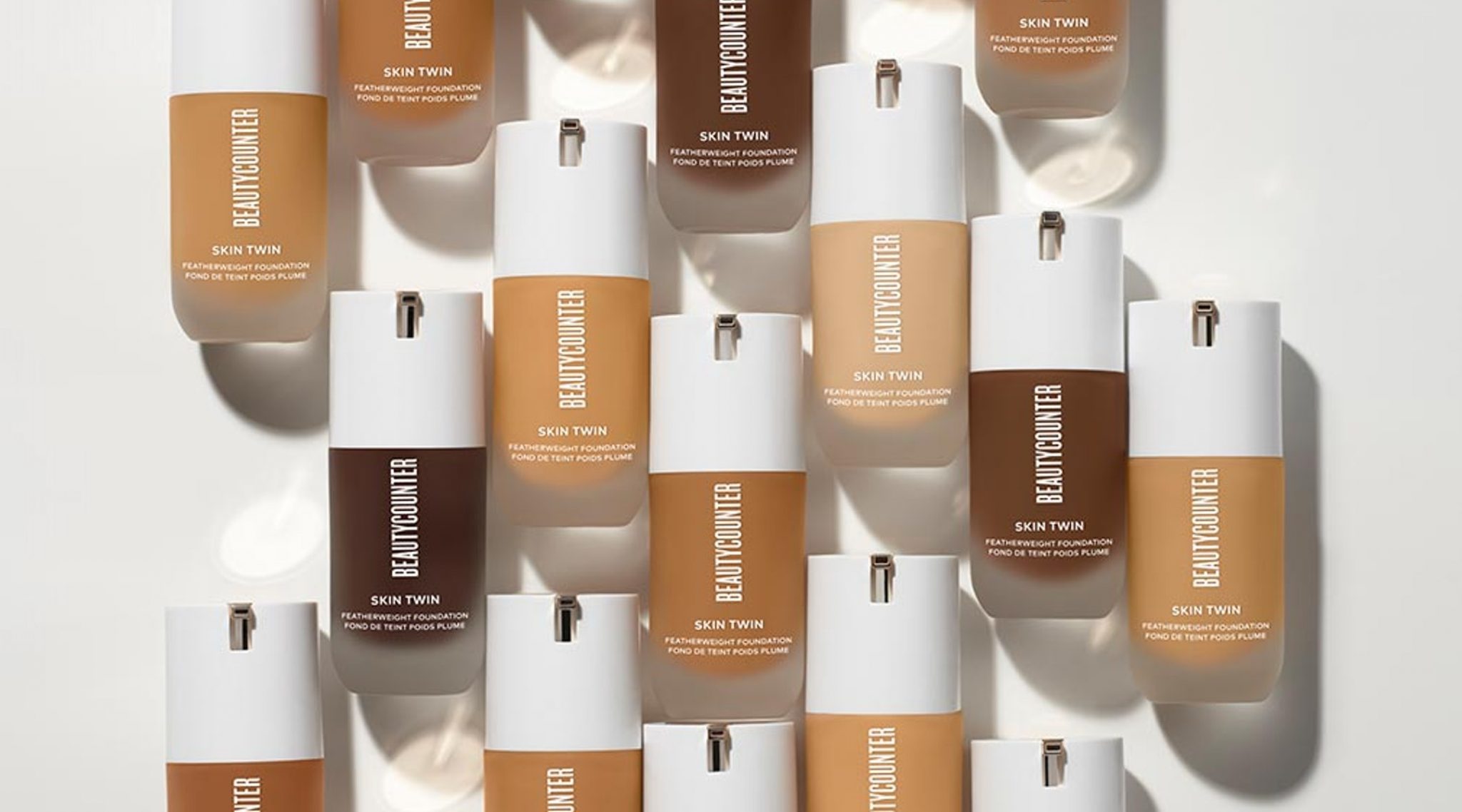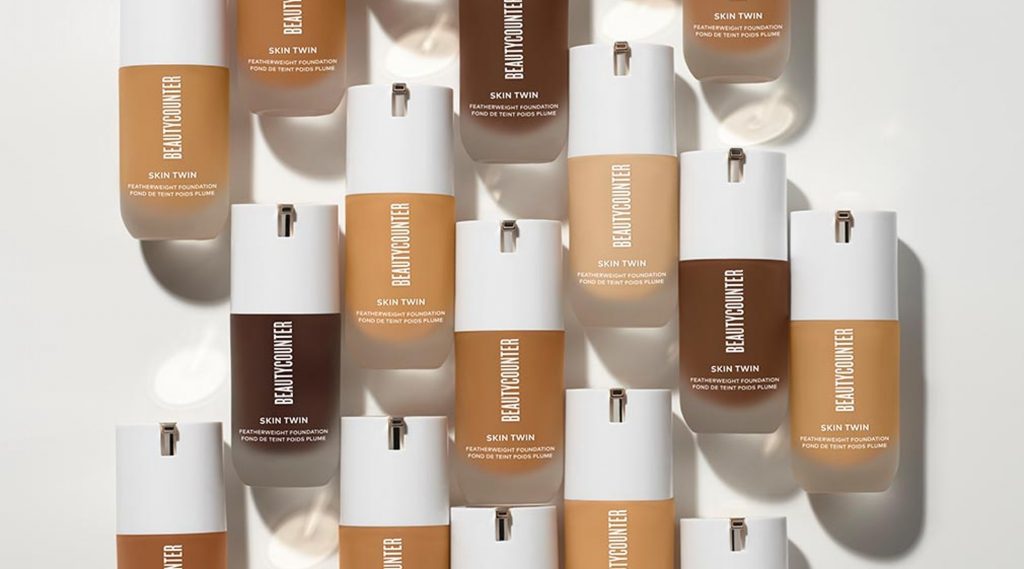 This is our new clean foundation. It has natural-looking coverage with powerful skin-care benefits – skincare and makeup in one. It blurs imperfections and evens the complexion for a finish that looks like skin—just better. Skin Plumping Science: A high level of hyaluronic acid helps plump the skin instantly and reduce the look of fine lines and wrinkles over time.
We have18 buildable shades that offer light-to-medium coverage, you can find a match made in makeup. Skin Twin is replacing Tint Skin, but many of the Tint Skin colors are in this line so it should be easy to figure out how to make the swap. You can use this handy page or email me if you need help finding your shade!
If it's your first time ordering from Beautycounter, you get 20% off and can also get some free gifts this weekend!
20% off: sign up for their email list (the top of the page here) and you'll receive a code for 20% off
Free gift with purchase:
When you spend $125+ USD / $150+ CAD, you will receive your choice of one of the following:
Countermatch Adaptive Body Moisturizer ($39 USD / $51 CAD value) – Very hydrating, no fragrance, and no stickiness. This is the lotion I have by all of the upstairs sinks!
Countersun After Sun Cooling Gel ($32 USD / $42 CAD value) – Smells amazing, like a tropical vacation
Countermatch Eye Rescue Cream ($39 USD / $51 CAD value) – Great for reducing shadows. It adapts to the moisture levels you need. Eye creams that are too oily don't work for me, and this one is perfect.
Please note, each GWP is available while promotional supplies last. Once a GWP is no longer available, you will be able to choose amongst the remaining gifts.
Bonus free band of Beauty gift! Join Band of Beauty for $29 and you'll receive our free brightening facial mist with any purchase over $50. You also get 10% back in product credit and free shipping on overs over $100.
So much good stuff! If you need ideas or suggestions, let me know!
My top faves that are currently in stock:
Countertime regimen – the Supreme Cream is a dream come true
Overnight peel– it's a no peel peel that leaves skin tighter and brighter
Color intense lipstick – lasts all day and so many awesome colors. Brunch is my favorite pinky nude
The sunscreen – reel safe and mineral based
Lots of sales this weekend:
gap is 50% off. Just ordered the girls some more swimsuits aka their summer uniform.
Summer essentials sale at athleta.
Everlane is having a "choose what you pay" sale. I have this dress and love it.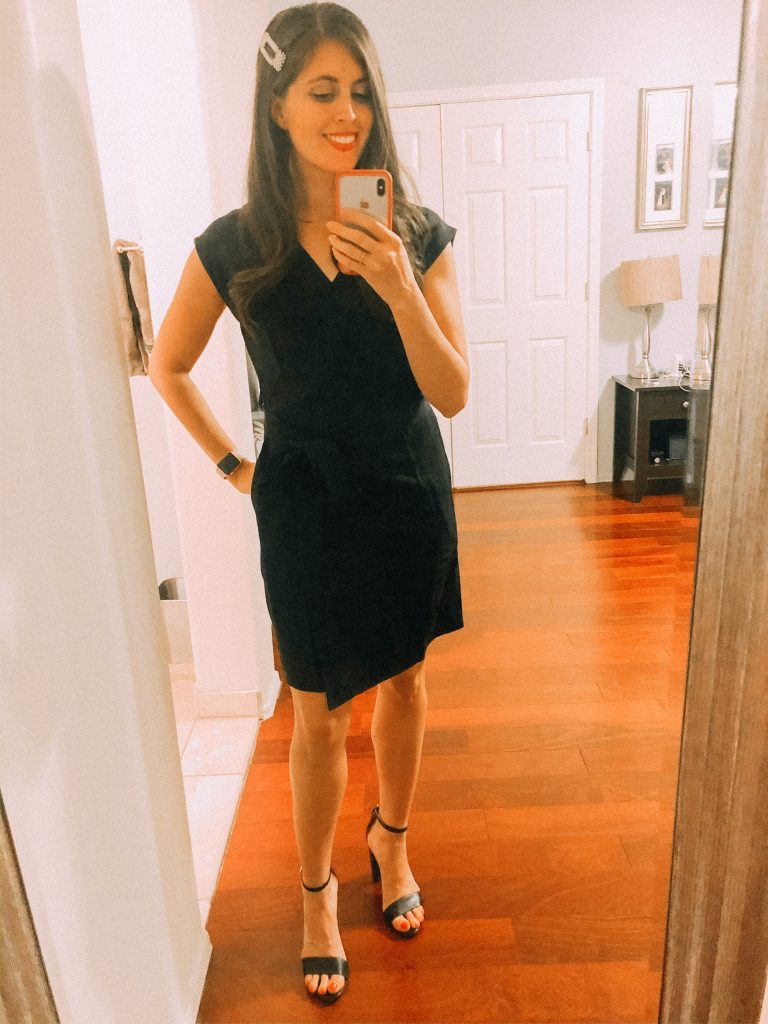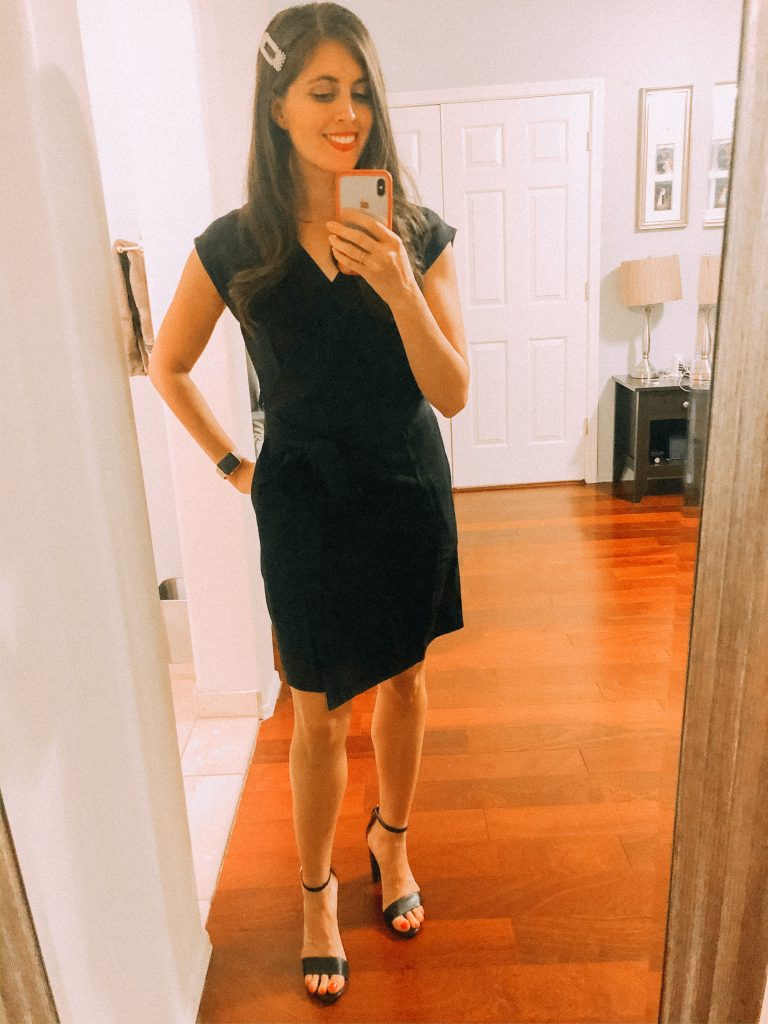 (Throwback pic to when we could go fancy places.)
Fitness + good eats:
Tips for making a better salad.
Still loving Jen's sourdough recipe. (Kyle gave me an awesome tip. The outer crust wasn't as crunchy as when I would make it in Valdosta. He said it needed humidity, so I added a muffin tin of water to the bottom of the oven. Problem solved!)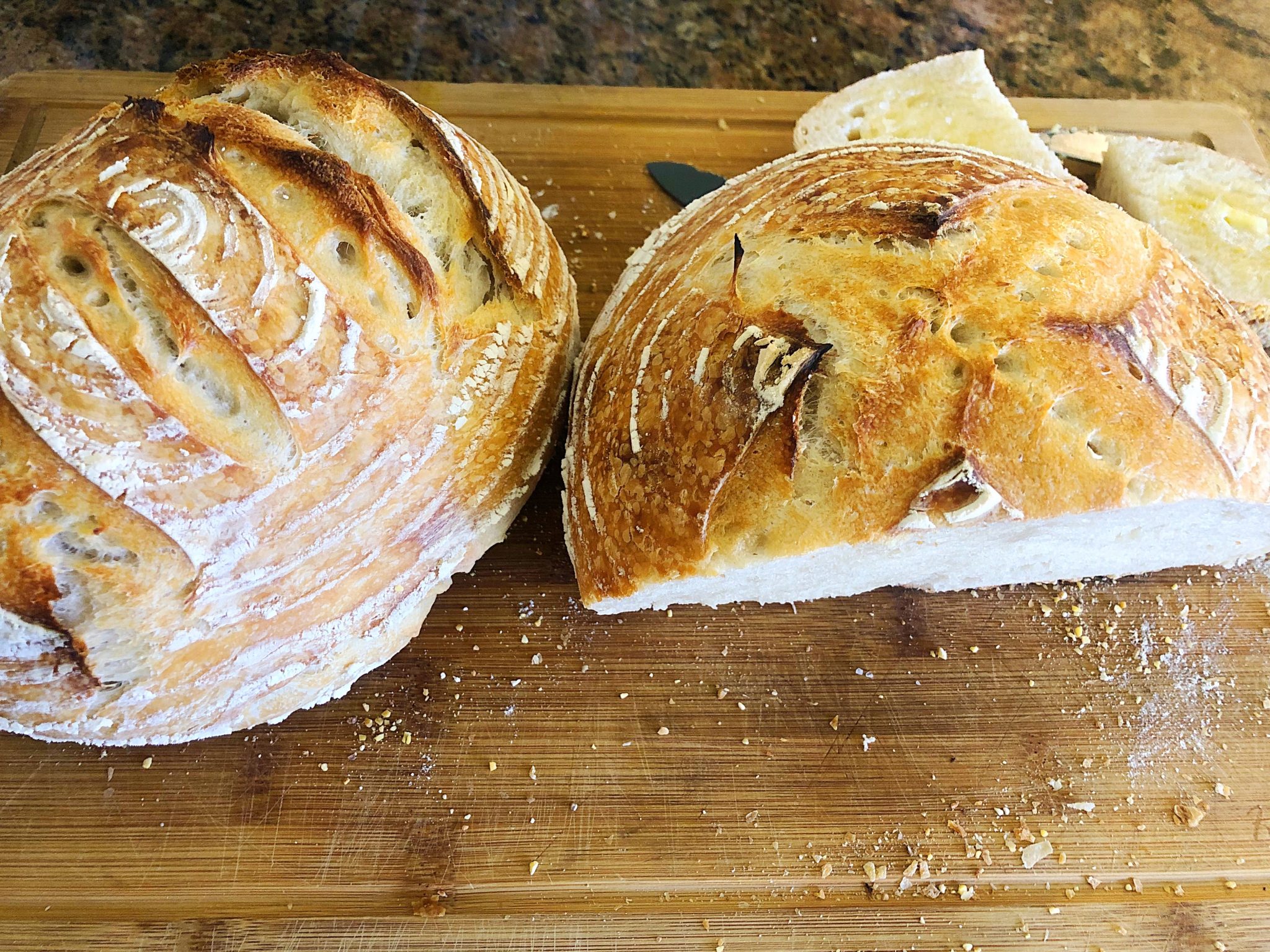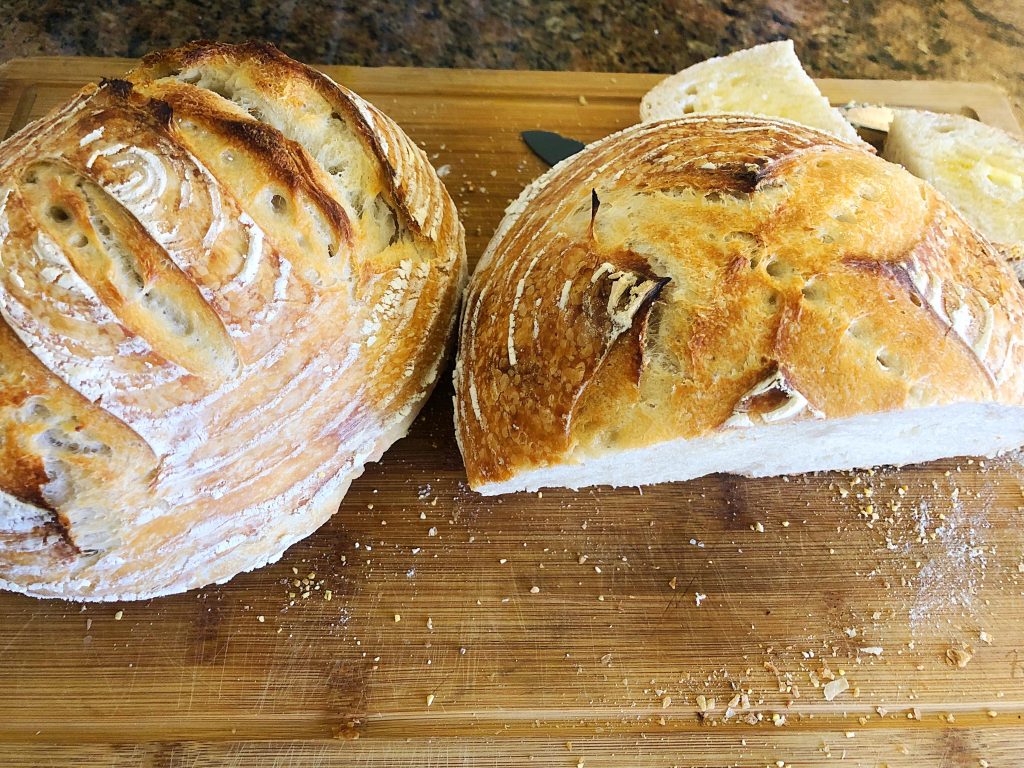 BODYPUMP in the garage. I've been feeling a little blah about lifting weights and BODYPUMP always makes it fun. You can still use my link here for 30 days of Les Mills On Demand.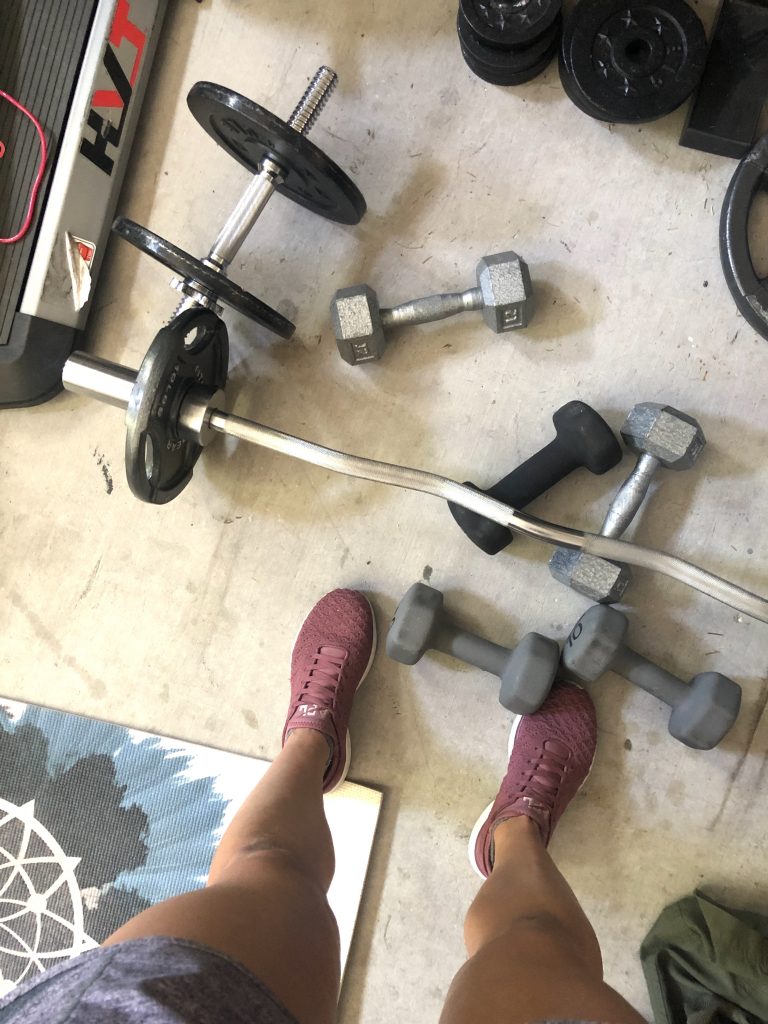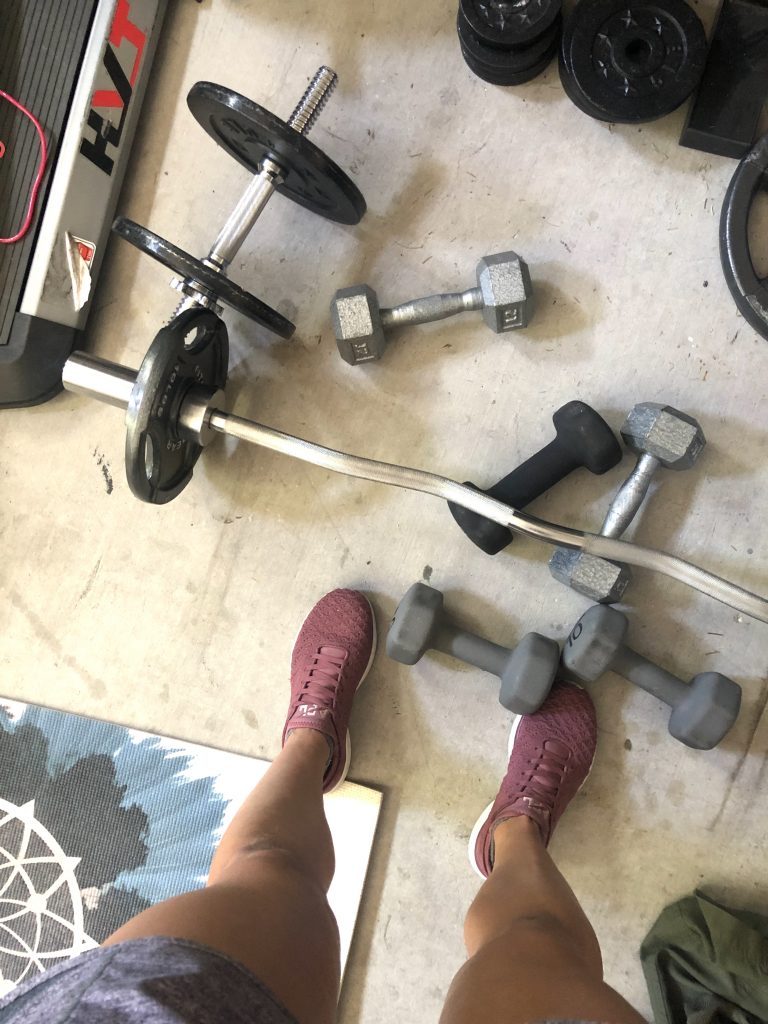 Intuitive eating while working from home. 
Let me know if you give this yoga flow a try! Thank you so much to those of you who have tried it already and sent your feedback along!
Exercise improves memory and boosts blood flow to the brain.
We'll be starting a 4-week version of Home Workout Warrior on June 1. If you'd like to get the email when it's available (and save an extra 20% off) click here.
Happy Friday, friends. Thank you so much for stopping by the blog today!
xo
Gina