From the ballgame, to the club…
Hi friends! How's the morning going? Hope that you had a great day yesterday! Ours was packed with fun activities: a baseball game, BODYPUMP, a birthday party (the Pilot and Liv went while I taught) and a great date night.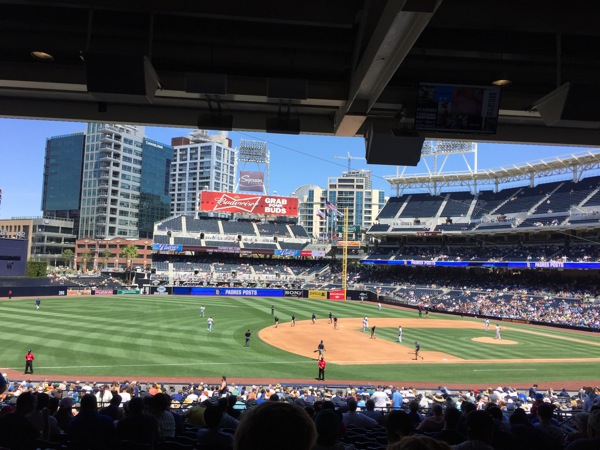 I've been to Petco twice (once after the half marathon, and during their Christmas festivities), but it was our first time checking it out for an actual baseball game.
My cousin works for the Astros, so he set aside some tickets for us. I hadn't been to a baseball game in quite a while. (My little brother played baseball growing up, so many nights were spent at the park.) I'd forgotten how much fun it was, and how much baseball games feel like summer. We're also big fans of the snack bar. 😉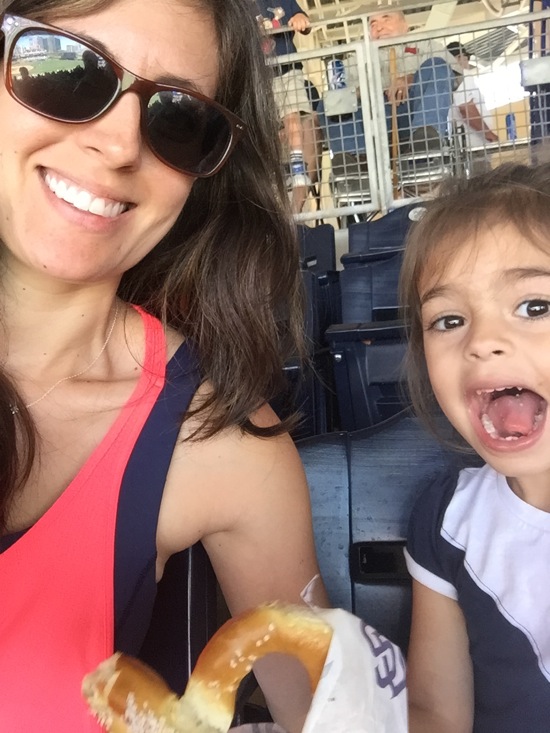 We got some goodies to share, and had a blast cheering, singing, and enjoying some fresh air. The Pilot was able to meet us there, too, so it was a fun family adventure.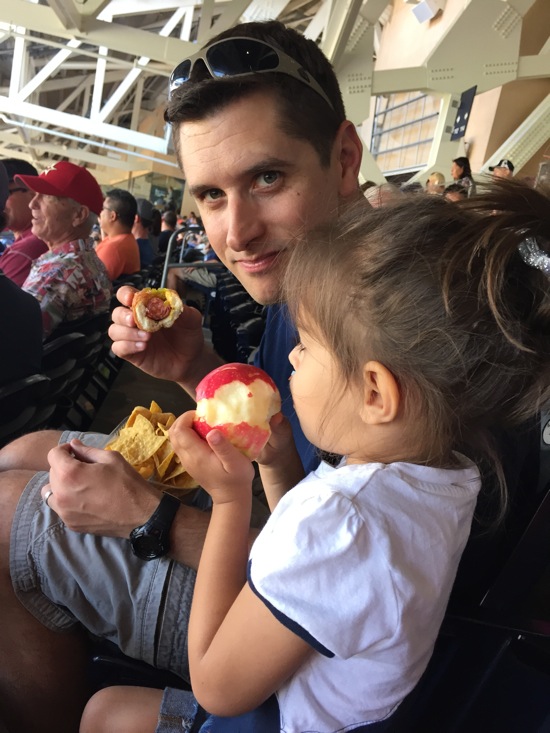 The Pilot and I were invited to check out the new OMNIA club downtown, so we enjoyed a little Wednesday night date night. I wasn't sure what to wear, as many of the "going out" dresses in my closet are more fitted and don't quite work right now, so I ventured down to Miss Match. It's become one of my favorite little shops, as they have beautiful, unique pieces, and an awesome selection of dresses.
Major props to the girl who was working there. I was like, "So this is a random request, but we're going to a club tonight… and I'm pregnant… and have no idea how this all works with a baby bump." She grabbed a STACK of dresses for me to try on, which I never would have picked on my own, and they all worked!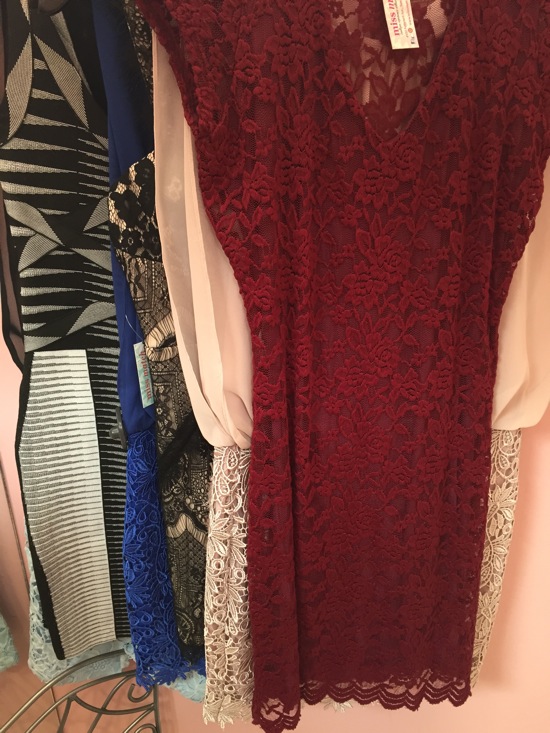 I ended up finding a dress to wear to a friends' wedding later this month: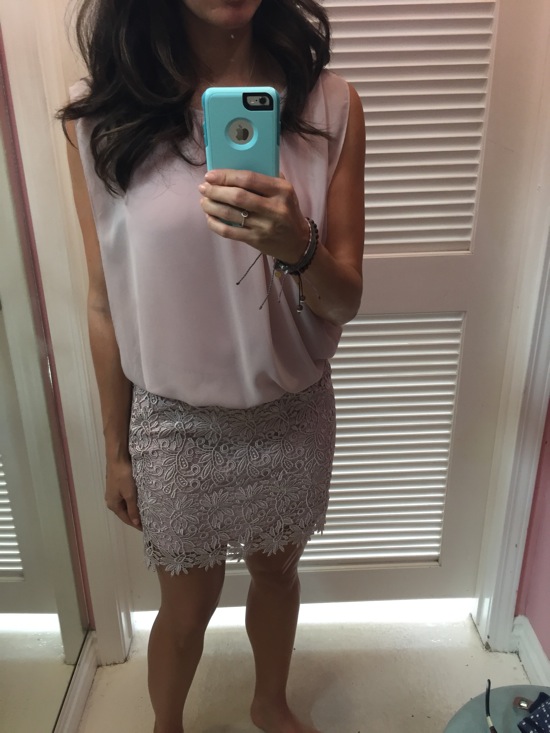 and picked this sparkly dress to wear out.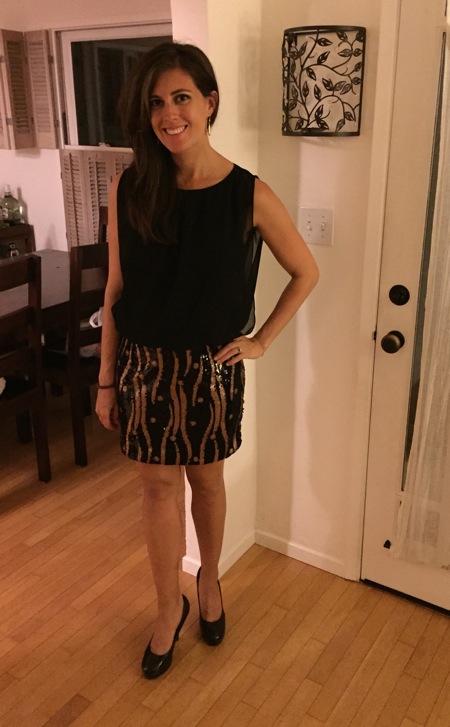 As far as OMINA goes, it was a really cool spot, and will definitely be a huge scene. It was packed, and it wasn't officially open; I'm pretty sure the grand opening is tonight.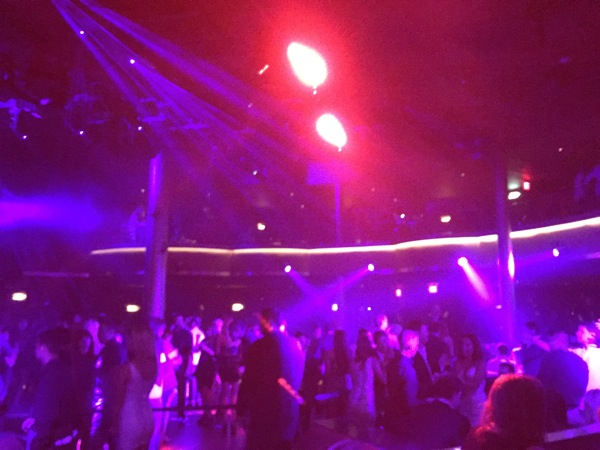 It certainly had a (non-grimy haha) Vegas feel to it. Another girl at the media table was telling me that it felt very much like a Miami club. They had a dance floor with projection screens and flashing lights (and for a while, one guy wearing Bono-style glasses having a solo dance party and he was GETTING IT),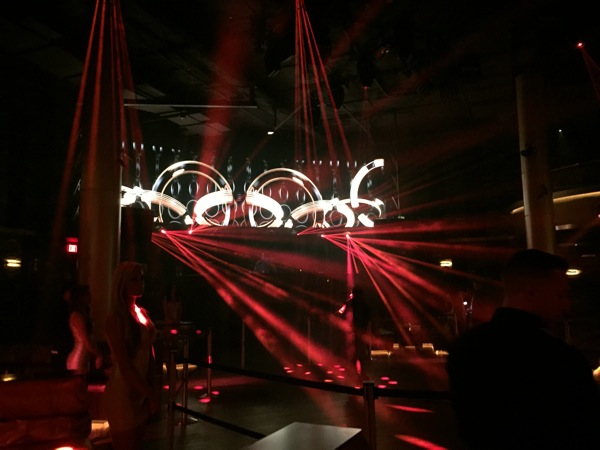 a balcony, and a rooftop area with cabanas and spots to lounge. I especially loved the rooftop aspect, because if you want to get a break from the loud music and have a conversation, you can break away for a little while and talk before heading back to dance. We will definitely be back to check it out!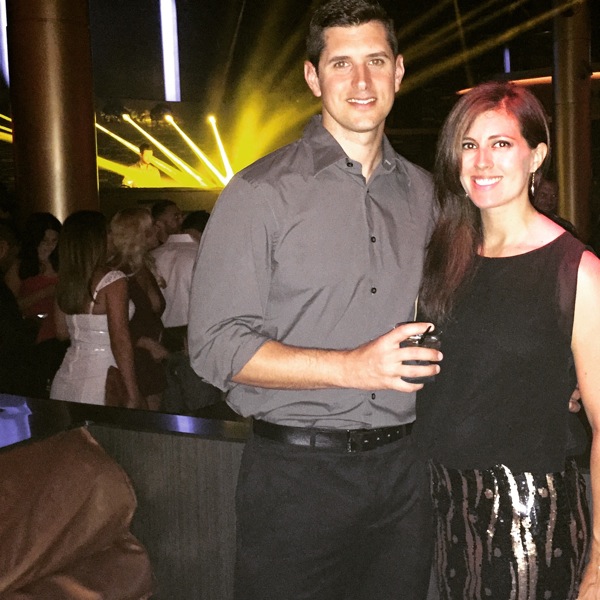 We also had a delicious late dinner at Greystone Steakhouse.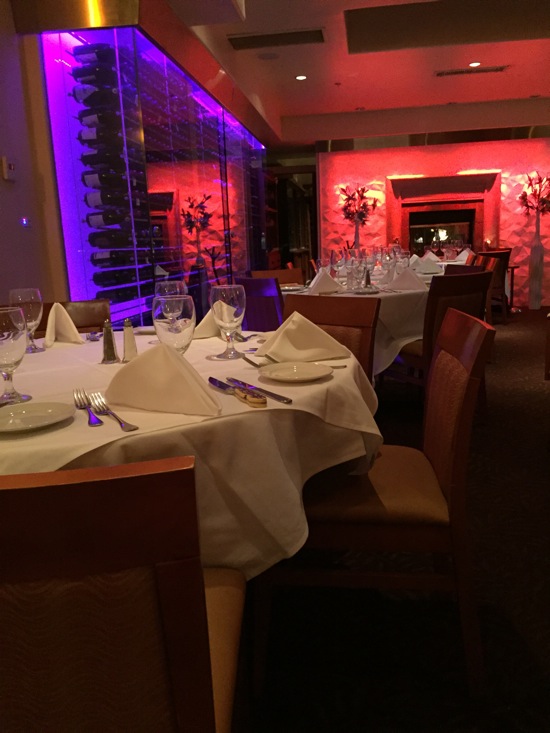 We shared some appetizers: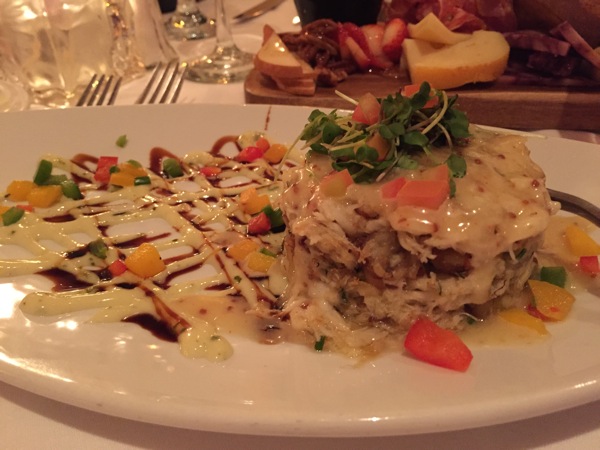 (crab cake and a cheese board = everything you need in life),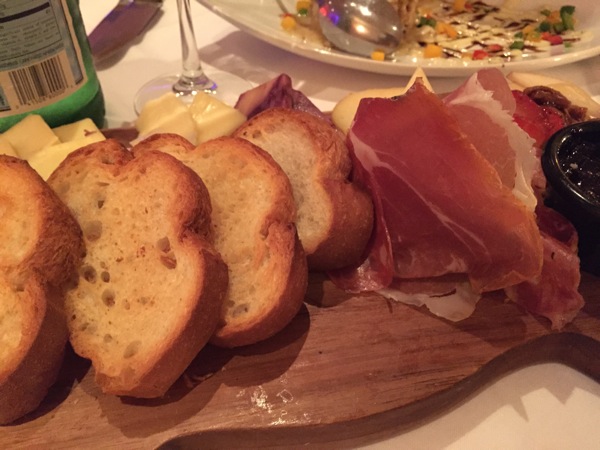 and I ordered a salad while the Pilot had steak. It was a great date night. <3 We've been talking about making it more of a priority, especially since it's so easy to get sucked into the to-dos and tasks of the day. I kind of like hanging out with him. 🙂
Hope you're all having a great morning! <3
See ya later today.
xo
Gina
Last chance to sign up for the newsletter and get your May calendar tomorrow: