Hi! Happy humpday to ya. Anything fun on the agenda? Liv and I are off on a little adventure this morning. 🙂
In the meantime, I wanted to share a new barre burner I put together. I'm a huge fan of changing up my strength training routines, and I especially love that barre workouts, while using light weights, efficiently fatigue the muscles. There's a great mix of compound movements (working multiple muscle groups at the same time) and tempo variations. It's a strategy that I like to use in my own workouts outside the studio, and I've found that it's a great way to keep things exciting and keep my body guessing.
Here's the workout, which is only eight minutes and can be completed up to three times.
You could also combine it with this barre burner, this ab burner, and this HIIT workout to get in a killer total body and cardio workout at home. All you need is a pair of dumbbells or something to use for resistance!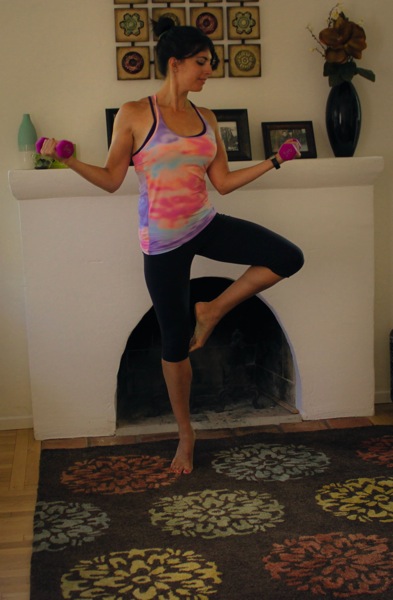 (and no worries, we don't do any weird moves like the photo above heheh)
A challenge for you today, even if you don't try the video: add in some tempo variations at the end of today's workout. Start with full range of motion (10), tiny pulses (10) and a static hold. Let me know what you did and how it worked out for you 🙂 And if you try the barre video, shout it out in the comments! I always love to hear your feedback and future workouts you'd like to see here on ye ol' blog.
Have an amazing day <3
xoxo
Gina
Check in for today's giveaway here!