Fun things to do with kids (+ family-friendly restaurants) in San Diego
So the love letters to San Diego officially begin. Please indulge me as I take a trip down memory lane. As we get ready to head out, I wanted to share some more of our favorite things and places. There are a ton of fun things to do with kids in San Diego and since we've moved here, I've received a ton of requests on this topic.
Here are some of our staple spots + family-friendly restaurants.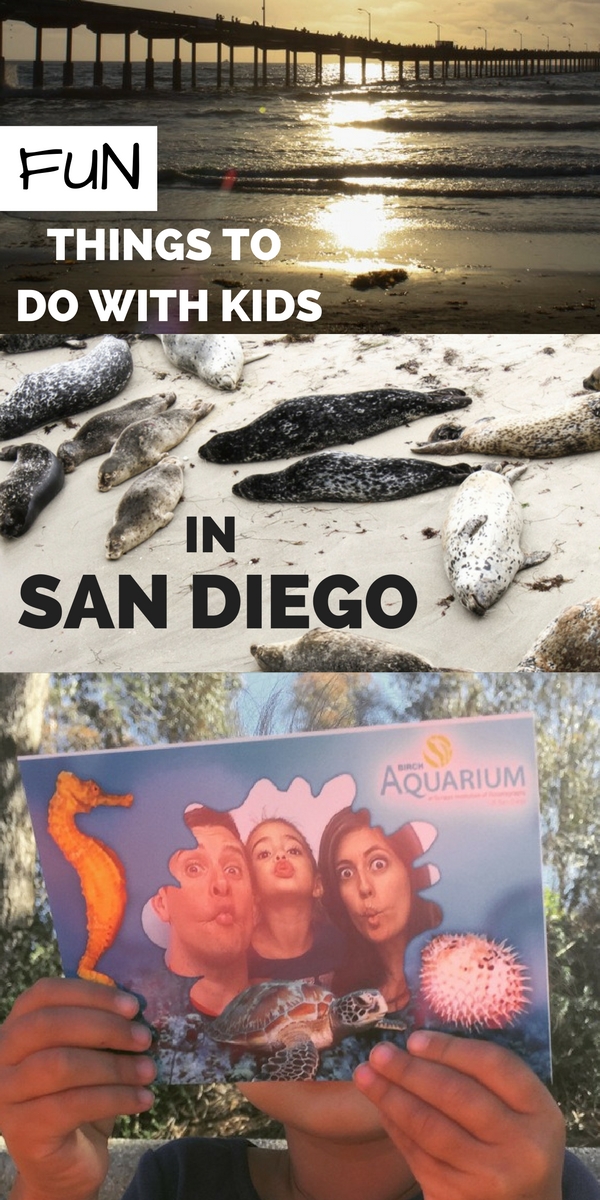 Fun Family Activities in San Diego
The San Diego Zoo. I feel like if you're traveling to San Diego with kids, the zoo is a must. It's enormous, there are tons of animals, and … they have margaritas and kettle corn. Also, the San Diego Safari Park is another great option even though it's a pretty far drive. They exhibits are vast, and more similar to the animals' natural habitats. We only went to the Safari Park once, but go to the zoo fairly often.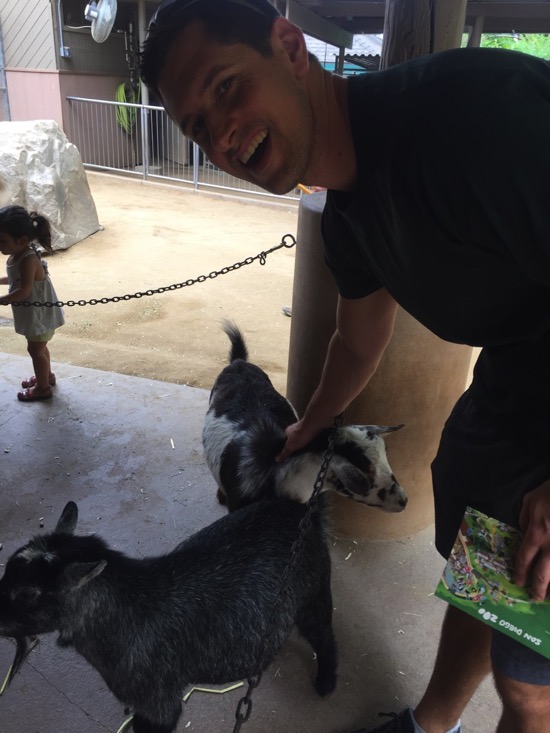 Birch Aquarium. It's extremely clean and beautiful; great opportunity to see some sea life. 🙂 Be sure to check out the seahorse nursery!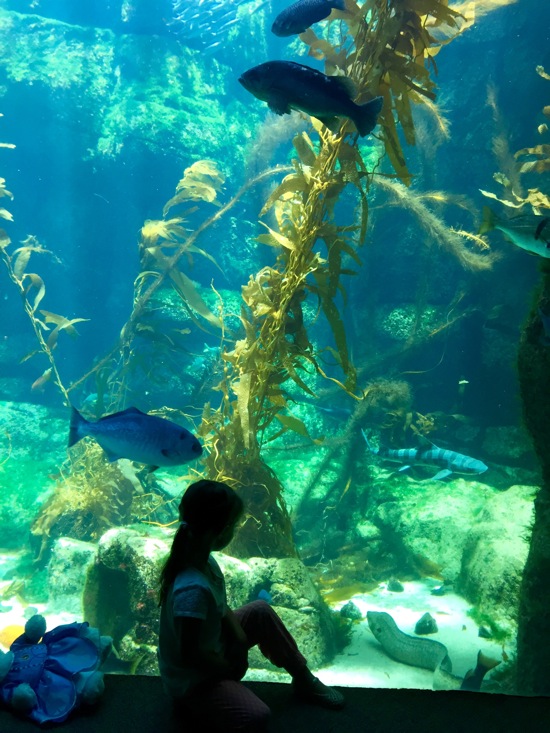 Belmont Park aka Liv's favorite place in San Diego. It's right along Mission Beach, and is packed with carnival games and rides. This is great for kiddos 3+, all the way to teenagers. They have kiddie rides + more thrilling ones for older kids and adults. They also have am arcade + tons of family-friendly restaurants. (We like Draft the most. It's a bit overpriced for what it is, #touristtrap, but it's really good.)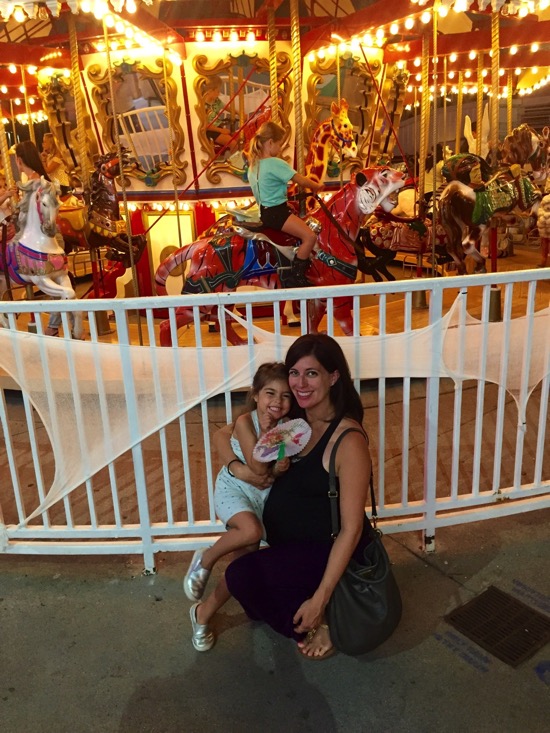 Kid Ventures. Kid Ventures is one of the best things to happen to Liberty Station. It's an indoor play area with opportunities for imaginative play (princess castle, pirate ship, nursery, fire truck, grocery shop), and a cafe for the adults with local coffee and tea. The staff helps supervise the older kids (so if you want to chill and drink coffee for a second, it's not weird), and play games, host an activity or read stories. It was an easy choice for Liv's birthday party, and Liv and P both LOVE it.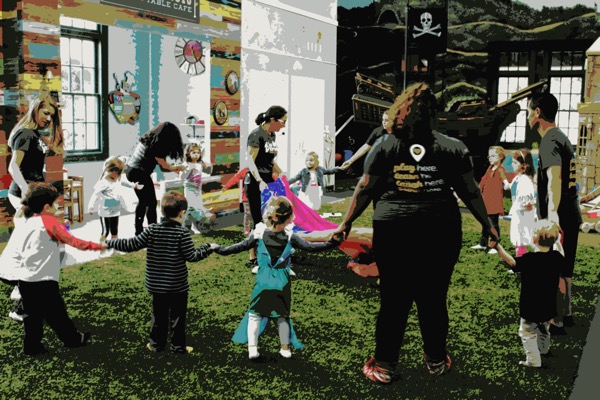 Children's Museum. The Children's Museum has a variety of exhibits for kids of all ages, and they change their offerings frequently. Liv also did a couple of their holiday and summer camps, and LOVED them. They have chickens you can feed, a huge area for babies to play, and a healthy cafe that doesn't use refined sugars or flour.
Liberty Station NTC park. This is the perfect spot if you want to go somewhere for the kiddos to run around and have a picnic. Even better: let the kids play for a while, and then walk over to Liberty Station for dinner at Stone Brewing or the Public Market.
Mission Bay. The bay is one of our favorite spots to take the kids for a swim. Not only is it a little quieter than the main beach area, but since it's a bay, there are no waves to knock tiny sandcastle builders over. The water also feels warmer in the bay.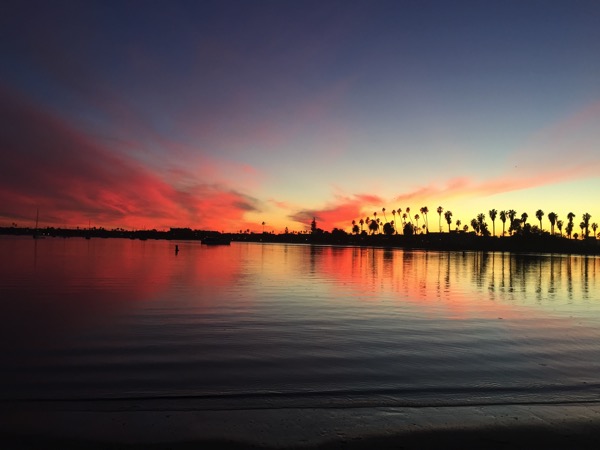 Where to Eat with Kids in San Diego
Nicer, but family-friendly:
CUCINA enoteca: awesome flatbreads, Italian dishes and appetizers
Caffe Bella: my favorite *real* Italian restaurant (with Neapolitan pizza)
The Prado at Balboa Park: Mexican food with a view, + Balboa park has a huge museum, ice cream, and a vintage carousel
Seasons 52: healthy upscale dining. The menu changes seasonally, and they have the best mini desserts.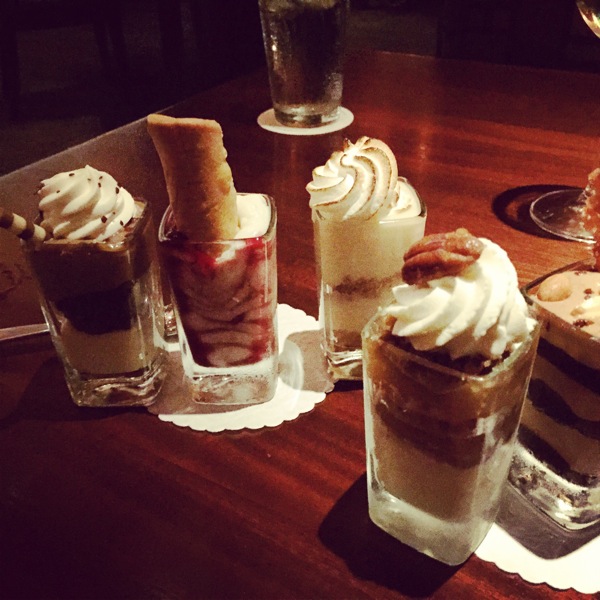 True Food Kitchen: a little more casual than Seasons 52, with a great kid's menu
The Patio on Goldfinch: a great place to share lots of appetizers
Casual:
Corvette Diner: this is one of the must-do restaurants with kids. It's LOUD (so maybe not the most newborn-friendly), but so much fun. It's an upbeat 50s diner with great food (burgers, shakes, fries, awesome salads)
Pizza Port: amazing pizza and local craft beers. It's picnic-style seating and has a small arcade area.
Puesto: street tacos, incredible guacamole, and margaritas.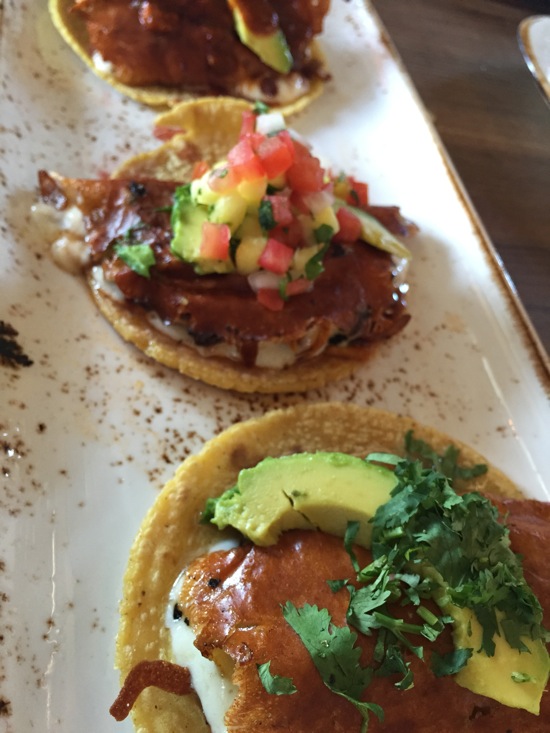 The Crack Shack: FRIED CHICKEN (I don't even like fried chicken, but I love this friend chicken), kale salads, and purely outdoor seating.
Cafe Coyote: this is Liv's favorite restaurant in Old Town. Old Town is an ideal spot to walk around (lots of Mexican gift shops, restaurants, and handmade tortillas) and Cafe Coyote is super casual, with good food.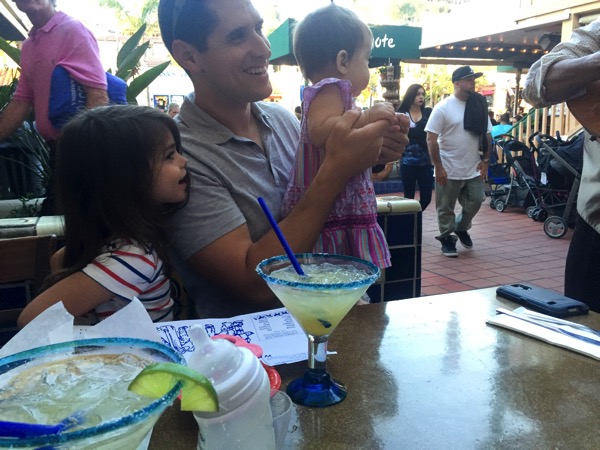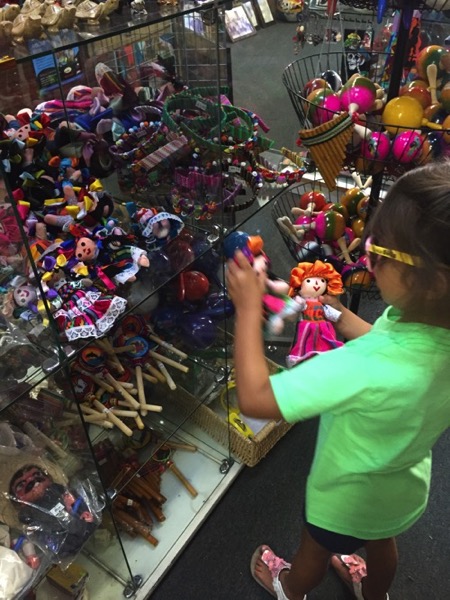 The Fish Market: this is a quintessential "San Diego" spot. It's right on the Harbor with views of the water, and they have every type of seafood you could wish for: smoked, steamed, grilled, soup, sushi, salad, pasta, everything.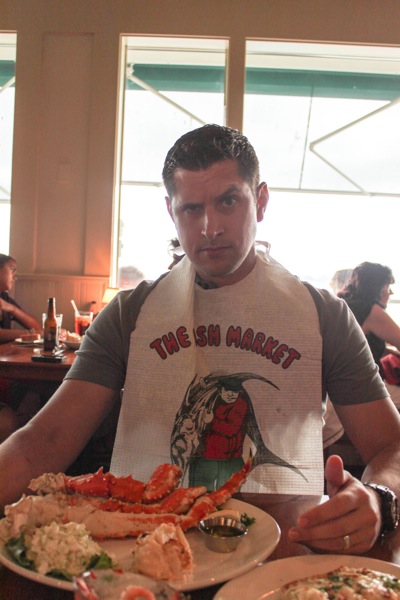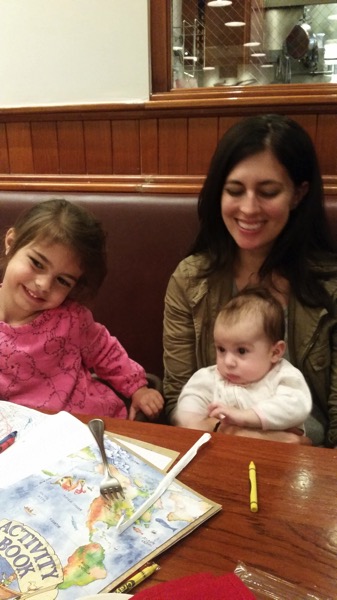 (Both girls have been there with us since they were tiny babies!)
Draft: this spot is right on Mission Beach (so if you play at Belmont Park) it's an awesome dinner option. Like I mentioned above, it's a little overpriced for what it is, but the view and vibe are good.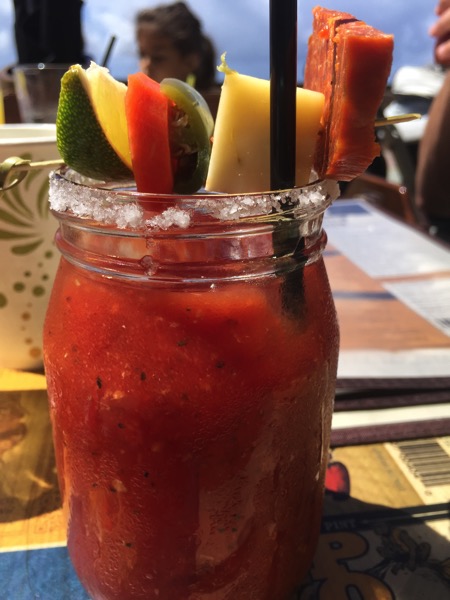 Richard Walker's Pancake House: this is the Pilot's favorite breakfast spot. They have any breakfast delight you could want, included giant pancakes, waffles and egg dishes.
Breakfast Republic: this is a newer spot in Liberty Station. There's always a decent wait, but the breakfast is spot-on.
Great Maple: this is my favorite breakfast restaurant! It's a cute local spot, and always has a huge line. If you go on Sunday, you can alternate standing in line while the rest of the party explores the Hillcrest farmer's market (walking distance). Definitely get one of the breakfast pastries, and the avocado toast is insane.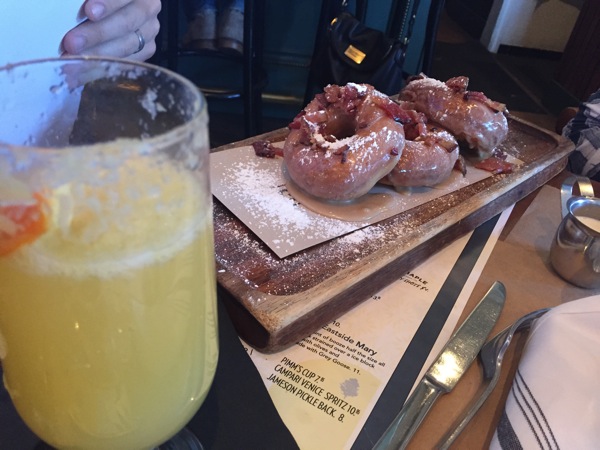 Stone Brewing: a local brewery with a huge outdoor seating area.
Burger Lounge: a super casual burger spot with grasped meat and vegan options.
Cafe 21: this is a unique breakfast spot downtown. It has more of a diner feel, and they have a great mix of healthy (Greek omelette) and decadent (Elvis French toast) fare.
The Cottage: another one of our very favorite places. This is in La Jolla, and they have fantastic mimosas and delicious, fresh, breakfast/lunch fare. Put in your name (they'll text you when the table is ready) and walk down to the La Jolla recreation park.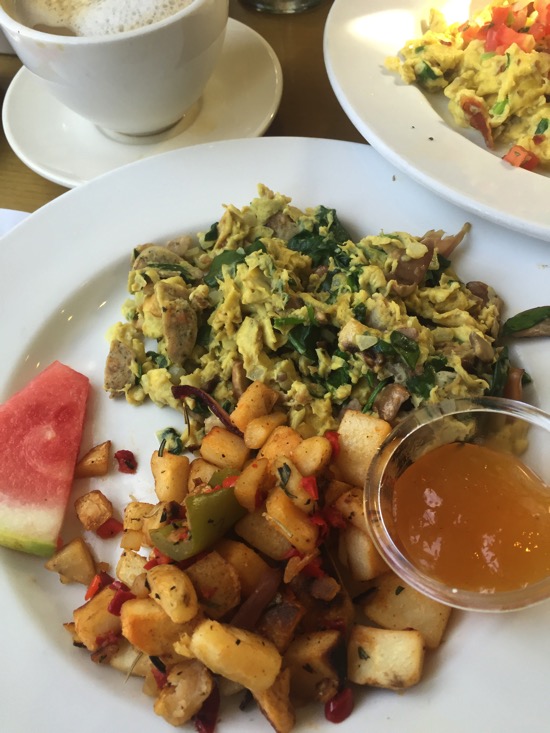 Snooze AM Eatery: use the No Wait app to get a spot in line, because it's always crazy. Snooze has the best morning cocktails, and some insane egg, pastry, and healthy dishes.
Hodad's: Hodad's is a funky burger joint in OB that was featured on Diners, Drive-Ins and Dives on Food Network. The line always wraps around the restaurant, but moves quickly. Pro tip: get the frings (fries + onion rings). You won't regret it.
Rancho's: this is casual Mexican spot in OB. I love that they have tons of vegetarian and vegan options, breakfast all day, and a huge salad bar. Not many Mexican restaurants offer Thai coconuts (they'll hack it for you and serve with a straw) and kombucha, in addition to the usual enchiladas and burritos.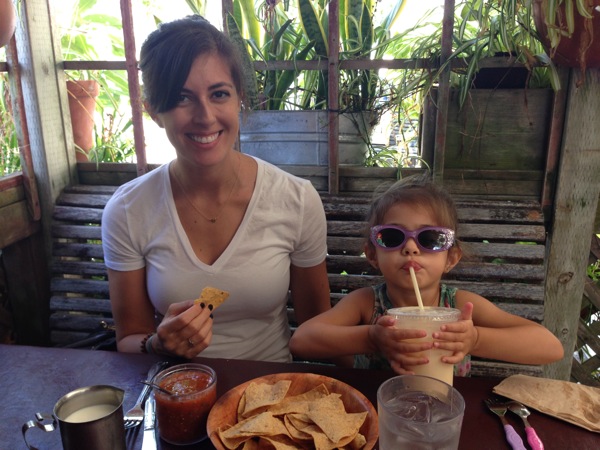 Tender Greens: we've probably had Tender Greens once a week since we've been here. They have hot plates (protein, mashed potatoes, and veggies), giant salads, a great kids' menu, and healthy soups.
Fig Tree: this is another cute spot in Liberty Staion with a lush outdoor patio. They serve burgers, sandwiches, pasta, salad, and breakfast.
So tell me, friends: what is the local spot you always take visitors? Favorite kid-friendly spot near you?
xoxo
Gina
More:
"Before we leave San Diego" bucket list (we've made it through a lot of these!)