San Diego Favorite Places: Point Loma
Hi friends! How's the morning going so far? Thank you so much for the get well wishes. Thankfully, I'm feeling much better before hopping on an airplane later today. The past few days of rest, along with the usual remedies, have helped so much.
I'm excited for today's post because it's been a popular reader's request since we've moved here: our favorite spots in San Diego. I feel like I'm prematurely writing these posts, because I'm always discovering new fun and amazing places. Instead of waiting until we move to recap it all, I thought I'd separate it by neighborhood and add to the lists as time goes on. This way, if you find yourself headed to San Diego anytime soon, you'll be able to scope out some amazing spots.
I'm starting off with an area I know well and love: Point Loma!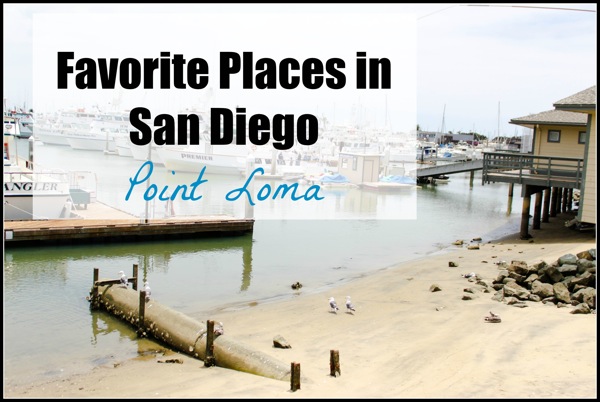 Some of the landmarks of this area include the glorious Cabrillo National Monument and Liberty Station. It's also bustling with my favorite things: shopping, fitness and food. 😉
Here are my suggestions, for when you want to….
Get an awesome view: Cabrillo National Monument. This scenic area is rich in military and western history, and from the top, you can see multiple areas of San Diego. Cabrillo also has tide pools, whale watching, hiking, and a small museum. It's always hopping with tourists, and you can see why; it's one of those places you need to visit at least once.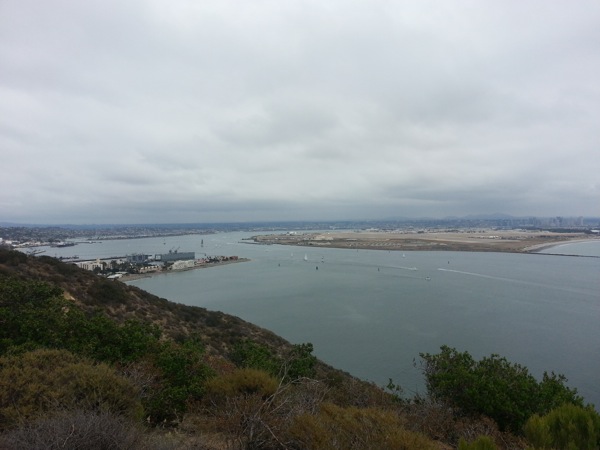 Eat the best calamari you've ever had: Point Loma Seafoods. They have fresh, local fish every day, and will prepare it in-house for you. We'll often pick up salmon or halibut to grill for dinner, even though it's tempting to just eat there since they have a full menu. The calamari is unlike anything I've ever had. So fresh, not gummy, perfectly crisp, and something you have to try! I'm also a huge fan of their sushi rolls.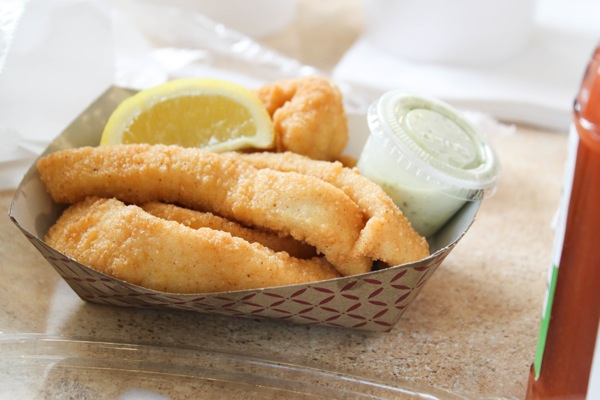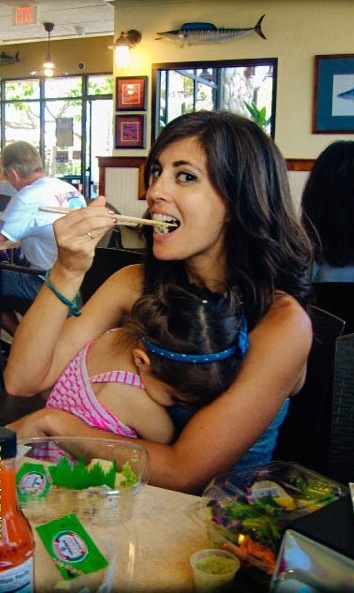 Go on a date night: Liberty Station. This used be a military facility, but was transformed into a shopping center with businesses, restaurants, boutiques, and fitness studios. There are so many awesome restaurants in Liberty Station, but some of our favorites are Tender Greens (casual, salad/healthy menus), Fig Tree (a little nicer with an eclectic menu and awesome cheese board), Stone Brewing (a local brewery with fantastic food- great for date night, especially if you eat outside in the garden) and Sammy's (deeeelicious gluten-free pizza). We've also heard great things about Solare, but haven't tried it yet.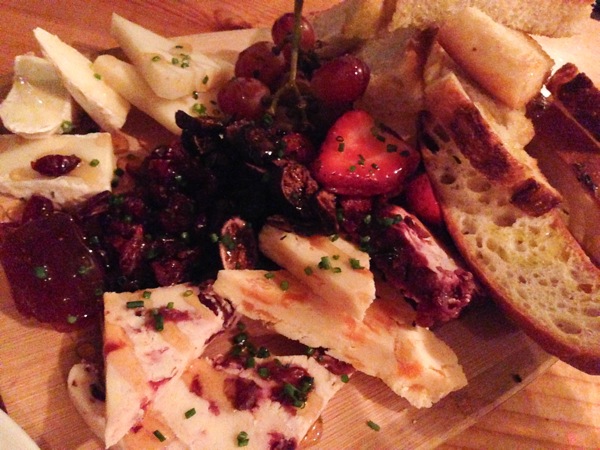 Eat some really delicious pizza: Venetian or Pizza Nova. The crust at Venetian is thicker and very garlicky (which I love!) and they have a great house salad to go along with it. Pizza Nova has more unique offerings for their toppings and combos, and have a great (light and not too chewy) gluten-free crust. Bonus: they deliver.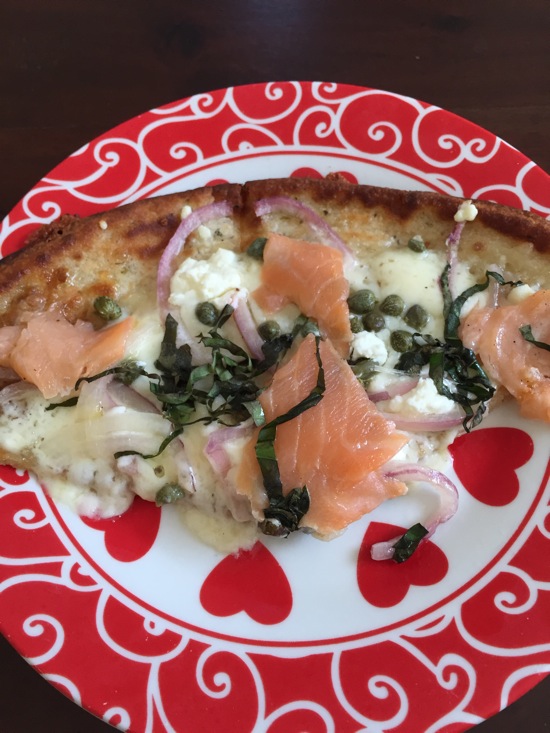 Grab a really good sandwich to take to the beach: the Gourmet Bagger. Some friends told me about this spot, because it's VERY similar to our favorite sandwich place in Tucson, Baggin's. The menu is the same, even the font on their name is pretty much the same… I'm not questioning it, I'm just accepting it with happiness. The classic is the Turkey Day Any Day, which is a day-after-Thanksgiving sandwich.
Get a quick coffee or acai bowl: Better Buzz! Go through the drive-through because the seating area is a scene, and parking is kind of a nightmare. The coffee is AMAZING (they also have almond milk), and they have delicious oatmeal, breakfast pastries and acai bowls.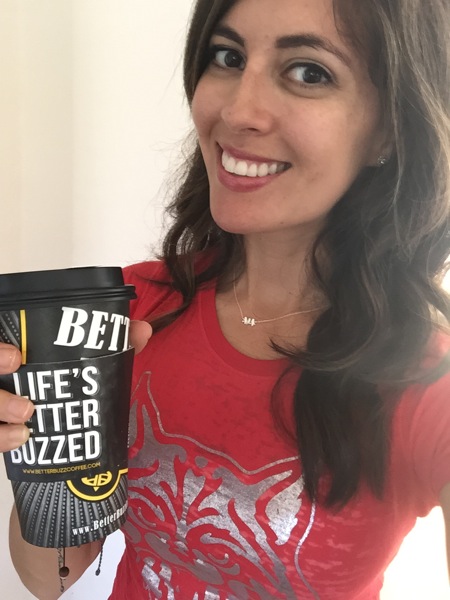 Enjoy coffee with breakfast, parties and a comfy atmosphere: The Living Room! This is such a cute space, with mismatched chairs, vintage decor, couches for lounging, a beautiful patio, and a great menu (breakfast, lunch, coffees, teas, bagels, pastries). They have almond and coconut milk, and their breakfasts are fantastic. I definitely recommend grabbing a bite to eat and hanging out for a little while.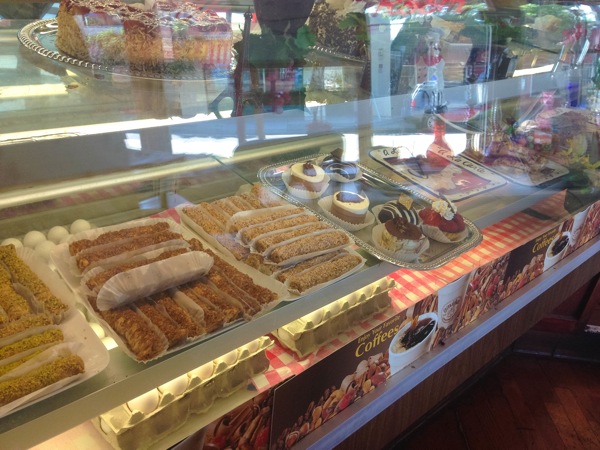 Go paddleboarding in a gorgeous and secluded spot: Kellogg's Beach.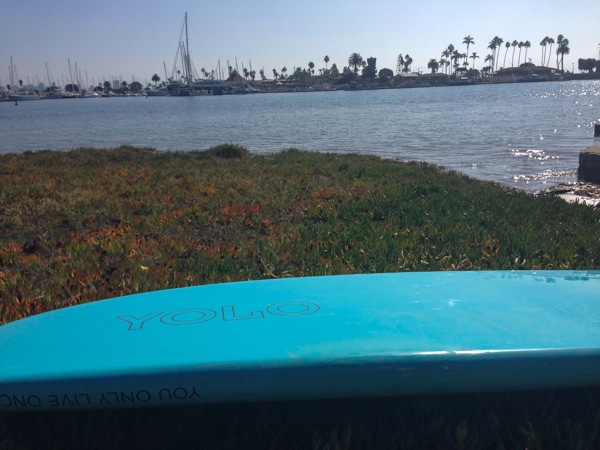 You can rent your paddle boards at a few places in the area (we like YOLO Board), and walk them out to the beach. Some local friends told us about this beach, and it quickly became a favorite. It's often quiet and serene, with a few locals relaxing in the sun on their patio chairs. Bonus: you can paddle board to one of the hotels, have a snack or mimosa, and paddle board back.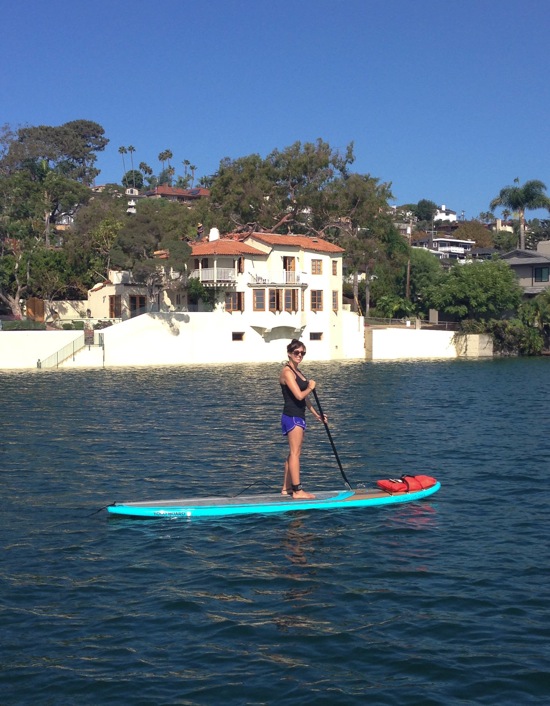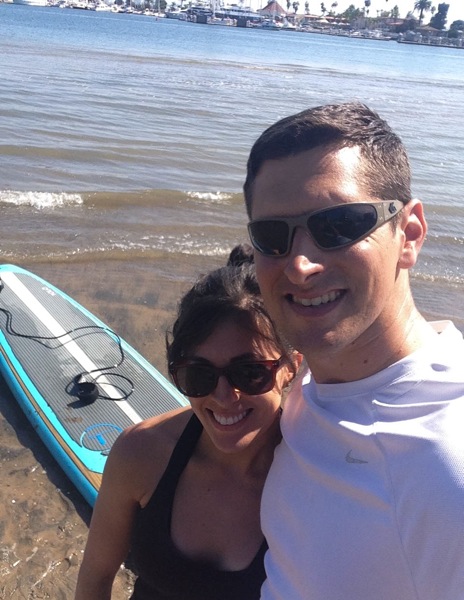 Get in an awesome workout: check out the classes at Point Loma Sports Club, or get a day pass for the gym. They have EVERYTHING you could wish for: a full functional training room, strength, cardio equipment, a stretch room and infrared sauna. Or, you could take a class at my beloved Orangetheory Point Loma (I highly recommend Allen, Hollis, Jolen, Kat, and Tee's classes).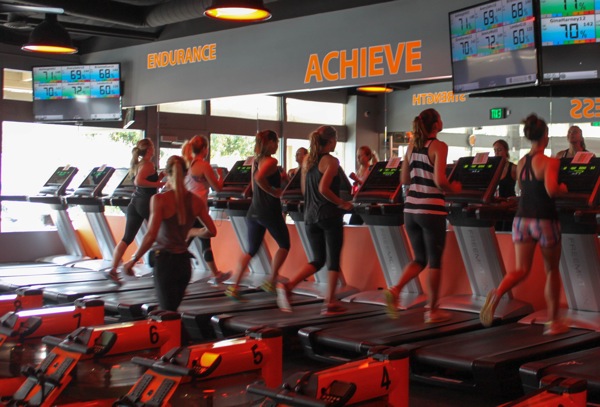 and after class, since it's in the same complex,
Have the best cookies of your life: The Cravory! They feature gourmet cookies with constantly-changing flavor options, like almond joyous, chocolate truffle, red velvet, and birthday cake. THEY HAVE GLUTEN-FREE. 🙂 Also, if you aren't visiting, you can order online here! Fun backstory: I was in business school with one of the founders, Derek (and they threw great parties haha), and the other founder is my close friend's brother. Small world, and I love to see them doing so well!
Take your kiddo to a beautiful yoga class: If I Was a Bird yoga studio. They start at age 2, and Livi LOVES the classes there. Each week they have a theme, and the practice corresponds with that theme. They'll tell a story or travel around the world, and have fun events like tea parties, camps and face painting.
Have you been to Point Loma? Any fave spots I need to check out?
xoxo
Gina
*None of this post is sponsored. Just wanted to share some of my favorite spots <3 I'll be working on these areas for future posts: Ocean Beach, PB/Mission, La Jolla and Downtown (Little Italy and Gaslamp).
Something to do: this energizing stretch combo. Give it a whirl to increase circulation, decrease muscle stiffness and promote full range of motion sometime today.