Things that yoga taught me
Hope you've had a lovely week so far, too!
After a cold spell (I say that but it was like… 50. Don't be mad),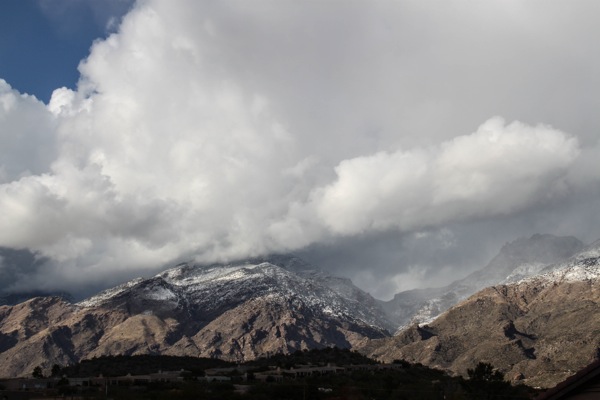 Tucson is back to it's sunny, springy self; perfect for mornings at the zoo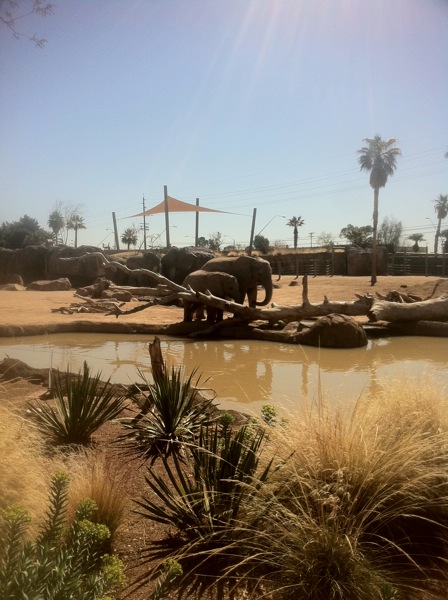 and long walks with Bellerton. (We still can't get Caro to walk on a leash, even with her comfy harness. My nana suggested taking her on a walk holding bites of hot dog to give her along the way, so that's the next step.)
I also had a fun yoga date with a friend, which was a special treat for a Monday night. I tend to be fickle with yoga even though it's one of my favorites. My practice tends to ebb and flow, but I always come back to it, regretting the fact that I let it slip away for so long.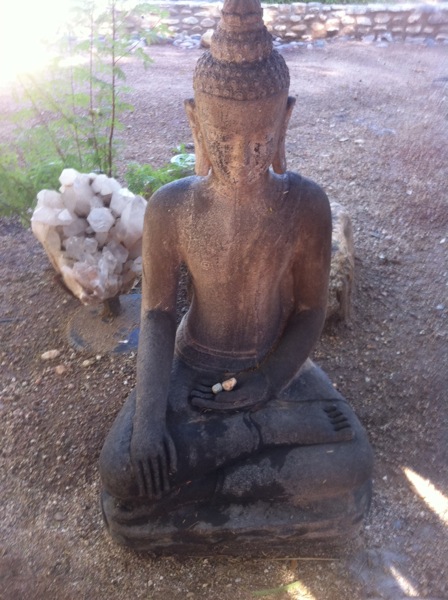 Before I fell in love with yoga, here are some of the misconceptions that I had:
-It's not a "real" workout. I envisioned people stretching and chanting; I was used to pounding my joints and sweating profusely. I figured it might not be my workout cup of tea.
-You practice it like a religion. I learned over time that yoga isn't a religion, but rather the study of becoming present and the best you can be in each moment.
-It would be a huge financial and time commitment. It can be, but all you really need is a mat and a teacher, whether it's via podcast, DVD or live class. (Or once you've been practicing for a while, you can do your own thing, which is one of my favorite ways to practice- I put on some Michael Buble and go for it.)
Once I started a regular practice, I started to crave it. The mental benefits were beyond anything I'd experienced, I did indeed get a great workout (an invigorating rather than exhausting one), and I found that the lessons I learned on the mat easily translated to everyday life.
Here are some of my favorites: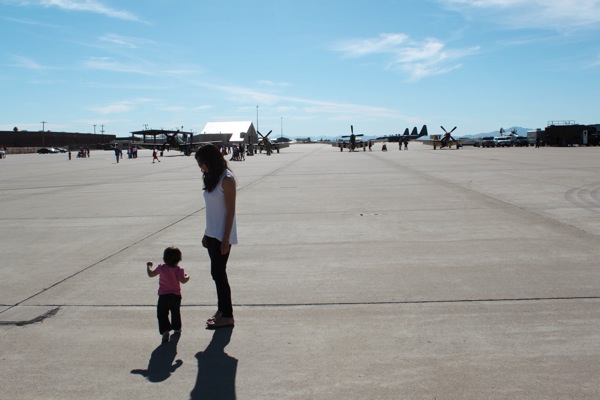 -The world doesn't stop turning if you stop worrying. The nature of my personality is that I tend to be one step ahead of myself, always planning and anticipating what happens next. In the depths of my worst anxiety, I had a "plan" for everything- even emergency exits in public outings. Looking back, I don't know how I put up with myself 😉 When I found yoga, I had to stop worrying and thinking to focus on the pose, and for the first time, I realized what it meant to be present. It's something I've carried with me, especially through all of life's obstacles and sudden changes (which are common when you're married to the military).
-Just breathe. There are moments in life where that's all you can really do: take a deep breath. I'm convinced that by learning to breathe properly, it was one of the many factors that helped me make it through childbirth. (Even though, to be real, I was mooing, crying, groaning and squirming throughout.) In yoga, you face a point of tension and have to breathe through it- same goes in life.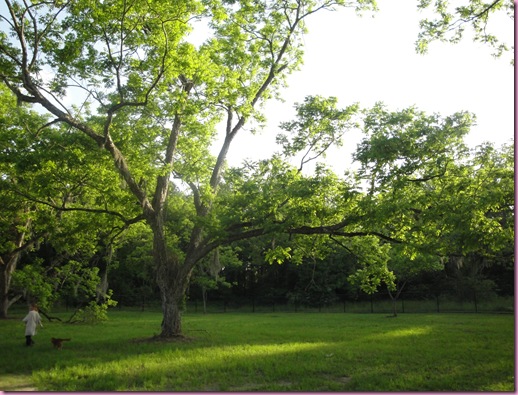 -No one cares. Everyone else is usually too focused on themselves to worry about what you're doing. Don't obsess over doing every pose, or every action, perfectly- do the best you can at that day, at that time.
-Modify as needed. If something isn't working for you, you have the freedom to change your current position. In yoga, there are so many variations of one pose. Some are more advanced than others, some are more tame- adjust to make it work for you. If you're not happy about where you are in life: change it. Modify your plans, and adjust as necessary.
-if you fall, get back up and try again. No one (unless you're a freak, haha) does everything perfectly on the first try. Don't be afraid to fall or stumble along the way; you only fail if you QUIT.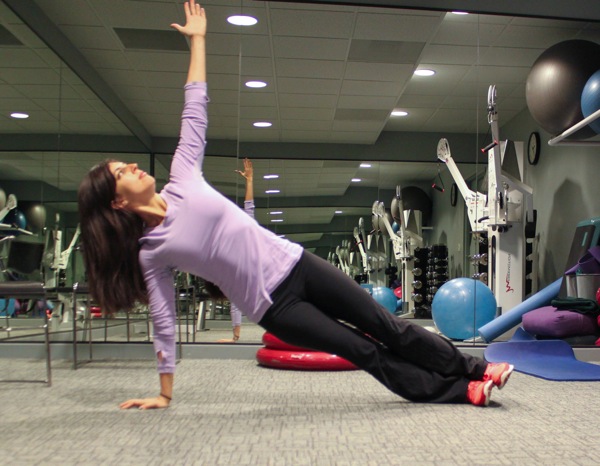 -You always have the chance to start fresh. You can change things right now, at this very second. Savansana at the end of a yoga practice indicates rebirth, just as you have the chance to always create a new you, entirely starting over. Be patient with yourself and remember that you don't have to finish the way you start.
Do you practice yoga?
What are some lessons you've learned from your favorite workout? As always, I can't wait to read about your experiences!
Have a wonderful day <3
xoxo
Gina
Some favorite yoga posts: