Green everything + Killer Cardio Circuit
I've mentioned before that I tend to suffer from workout accomplishment amnesia. This means that I'll run 10 miles and then a week later, on my long run day, I doubt my ability to do more than 3. It shocks me that I was able to do such a long distance the week before.
Anyone else?
Bueller?
Workout Accomplishment Amnesia (WAA, which appropriately sounds like "wahhhhh") is also common on my teaching days. Since my teaching days are pretty clustered together (Wednesday, Thursday, Saturday), by the time Wednesday rolls around again, it's crazy for me to think about teaching anything, let alone Zumba.
"You mean I have to jump around and remember all of these dances while keeping people hyped up?!"
And yet somehow it happens.
We danced to this song yesterday, and I'm kind of obsessed with it:
(For those at work, the video consists of oiled bodies in skimpy island costumes. If you like reggaeton, maybe just download the song and trust me on this one haha)
When I got home from work, made had my favorite waiting for me.
And a tamale 🙂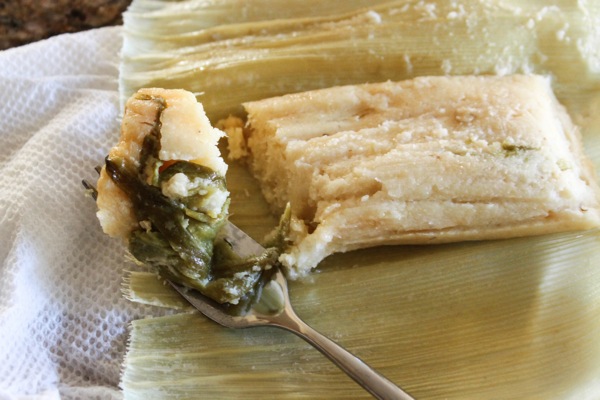 I made a little green juice to go with it.
Green juice pairs perfectly with a green tamale: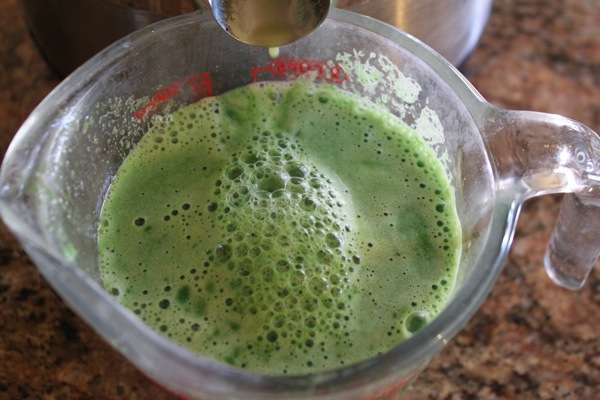 2 stalks of romaine, cucumber, spinach, ginger, lemon and a little Stevia.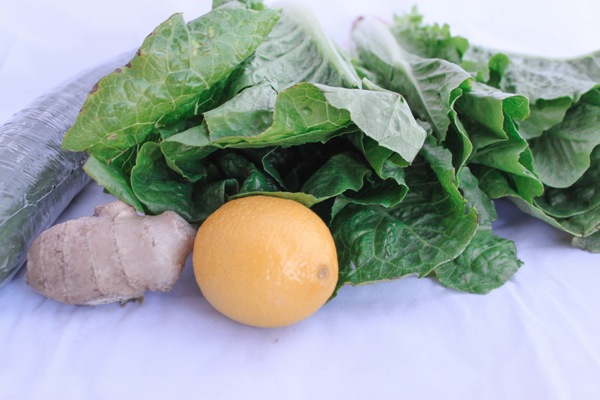 I also made Livi a baby juice with pear, romaine, cucumber and a little lemon. She had a little green mustache from drinking it- the cuteness killed me.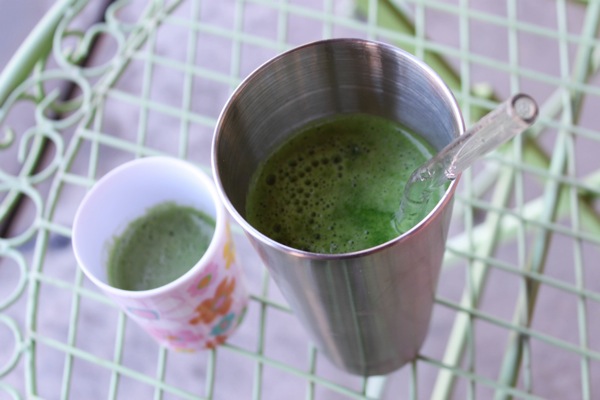 We went on a family walk, ran an errand, and were pretty tempted to get takeout for dinner. Then, we remembered the plethora of ready-to-eat food waiting at home. There was roasted veggie soup, salad supplies, pasta, eggs, and 4 chicken breasts worth of taco meat that I'd made in the slow cooker over night. A very random and very delicious dinner was served.
I was originally going to make a video to post today, but spent a chunk of the evening organizing some Winter Shape Up stuff instead. It's going to be a good one, and I'm hoping to partner up with some awesome individuals to make it even more successful. If you have any ideas on things you'd like to see, or the best/easiest way for you to receive and check in with workouts, please let me know (fitnessista at gmail dot com, or you can always Facebook message me, too).
Since there's no video, here's a killer cardio circuit- it's one of my faves when I want a quick, sweaty workout.
For even more fun, enjoy the 12 days of fitness as the workout exclamation point 🙂
It's day 9: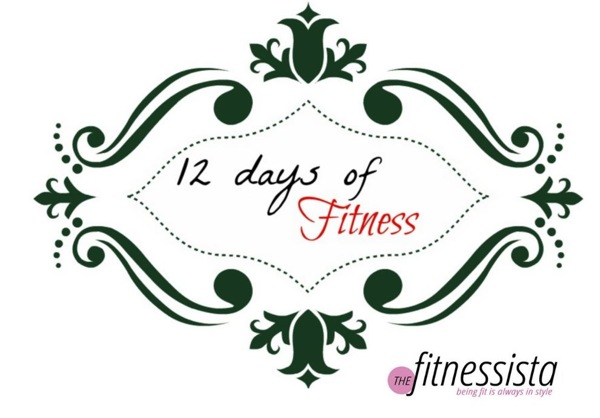 9 lateral lunges (each side)
8 bicep curls
7 tricep dips
6 pull-ups
4 toe touches (each side)
3 mountain climbers (each side)
2 pushups
1-minute plank (can be 6 rounds of 10 seconds up, rest for 3 seconds)
I'll be doing it with my classes again today- they're in for a treat.
Have a very happy almost-Friday!
See ya later.
xoxo
Gina
Head's up: The Zumba Exhilarate set is on promo now via OpenSky if you've been wanting to check it out! I love being able to Zumba at home and feel like I'm in a class atmosphere… or a music video 😉